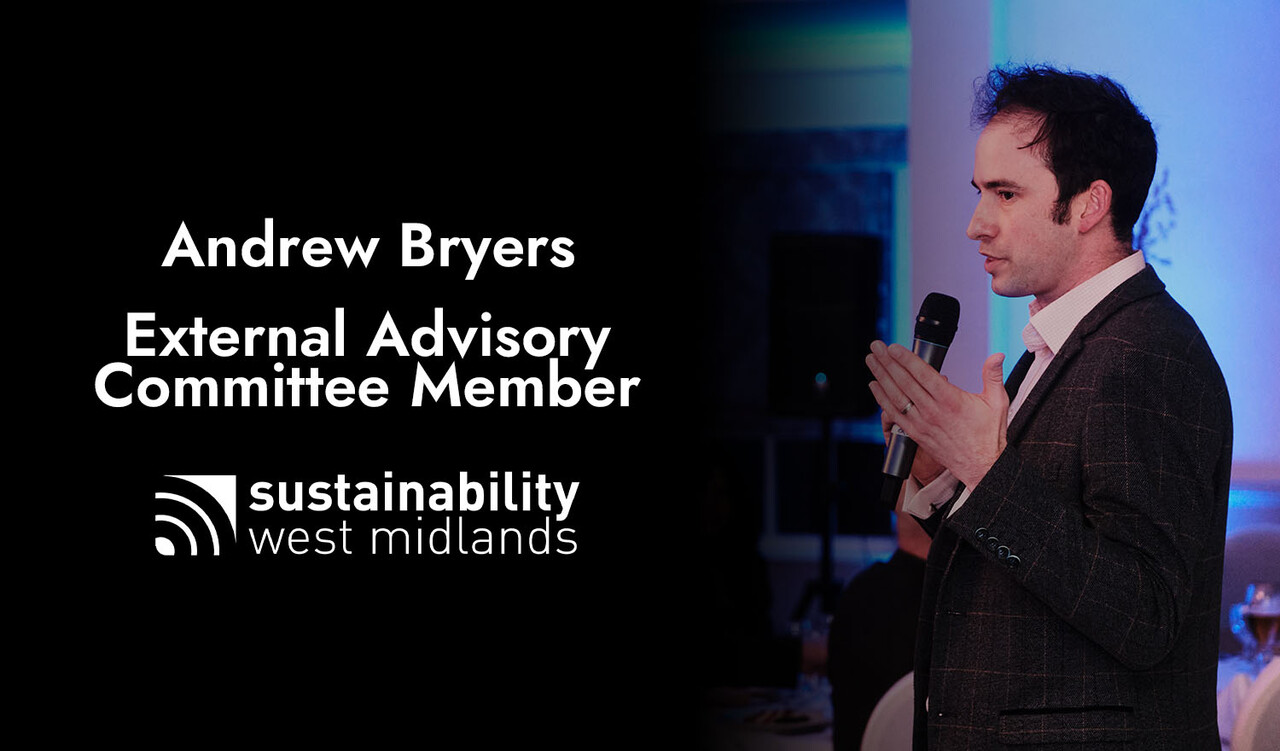 Andrew Bryers Joins Sustainability West Midlands – External Committee
Lyreco UK & Ireland are delighted to see that our Head of Sustainability, Andrew Bryers, is not only being recognised internally for the great work he is doing but also externally by being invited to join the newly formed Sustainability West Midlands External Advisory Committee.
With Lyreco themselves having recently joined as a member of Sustainability West Midlands, who are a not-for-profit company who have been providing independent sustainability advice to cross-sector organisations for 20 years, Andrew will be able to extend his wide range of knowledge to support other stakeholders and help deliver Sustainability West Midlands vision, mission, and values.
Having worked with Sustainability West Midlands for a number of years in my career, I know the amazing work they do. Being able to support them in this new committee is great as it will support the wider region as well as allow Lyreco to grow in our Sustainability Strategy

Andrew Bryers, Head of Sustainability at Lyreco UK & Ireland, on joining the External Advisory Committee
Sustainability West Midlands – External Committee
Andrew joins an extensively knowledgeable committee all with the same goals surrounding sustainability. Learn more about the committee, their goals, and expertise.