Helping you achieve your sustainability goals

Get the workplace solutions you need while achieving your sustainability and CSR goals.

We carry more than 14,000 products across 18 categories, ranging from personal protective equipment, hygiene and cleaning, to general office products, furniture, ergonomics and more. This includes environmental and responsible alternatives to many products: signified by our Sustainable Selection product labels in our catalogue and on our webshop.

Our 'Lyreco Goodness' philosophy means always doing the right thing – for our customers, our employees and the communities along the supply chain. Lyreco Goodness is the driving force behind initiatives that are helping us reduce waste and carbon, increase recycling, work towards a circular economy as well as generate green energy.

Find out more about what Lyreco offers below.
Supply chain
For those items we don't stock that are specific to your business, we source, procure and stock to ensure you've always got the stock you need, when you need it. And to ensure you're getting the best value, we'll work with you to identify cost savings.
Sustainable procurement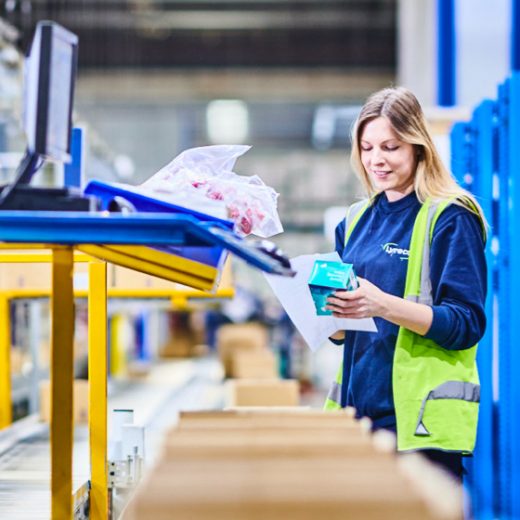 Our easy-to-use web shop
It's easier than ever to shop for your favourite products. You can order via phone, online, email, fax or post. We offer environmentally friendly substitutions on most of our products, so you can shop sustainably, with ease. If you're working within a set framework or purchasing list, we can provide you with pop-up prompts on our webshop, to ensure you're purchasing with your company account structure and guidelines. Log in or register to search for products online.
Logistics
From our National Distribution Centre in Telford, to our 28 Regional Distribution Centres across the UK and Ireland, we hold a 99.5% success rate for 'on time, in full' next working day deliveries on all stocked products nationwide.
We have more than 350 delivery vehicles, reaching 95% of all postcodes throughout the UK and Ireland, with our trusted delivery partners covering the other 4%.
We designate our drivers, so you always see a familiar face. And to make deliveries that little bit easier, if you require it, we can visit your sites in advance, noting your delivery points and any specific instructions.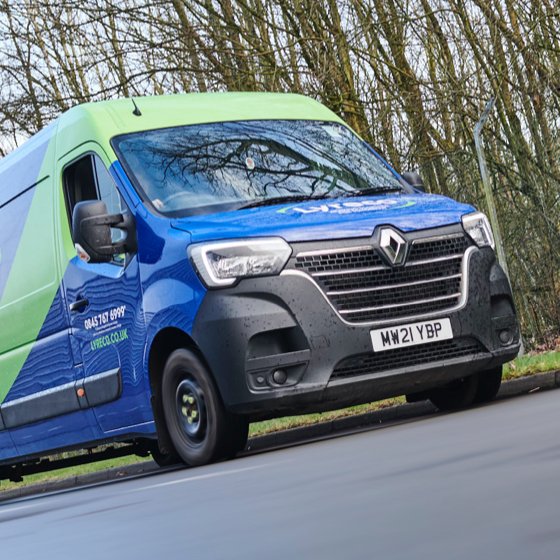 MAKING ORDERING EASY
Find yourself needing to make repeat orders? We make sure you have easy access to your most-ordered products using the 'My favourites' function. This allows you to repeat your orders and keep your most-loved items in one place. Create lists of products as an individual user, share them with all the users on your account number, or make them public to all users in the account hierarchy.
You can put your orders on hold with our 'Parked Orders' function. Simply save for later and submit from your dashboard when you're ready to go. If you change your mind, you can easily arrange returns on any order from the last 30 days.
As a Lyreco customer, you can also get instant copies of your delivery notes, proof of delivery, invoices and credit notes. You can also view and download your order history from the last 12 months.
An additional element to maintaining the Lyreco quality of services for our customers is the ability to implement and set up e-business solutions through Electronic Data Interchange (EDI). By implementing this solution, time and resources are reduced creating a cost-saving.
Responsible Shopping
When shopping online, we've made it even easier to find green alternatives. Select the "Go-Green" button to convert your order to eco-friendly alternatives in an instant!1
We offer over 6,000 products that meet our Sustainable Selection by Lyreco criteria
Learn more about Sustainable Selection by Lyreco >
1This option will only appear in your basket when eco-friendly alternative products are available.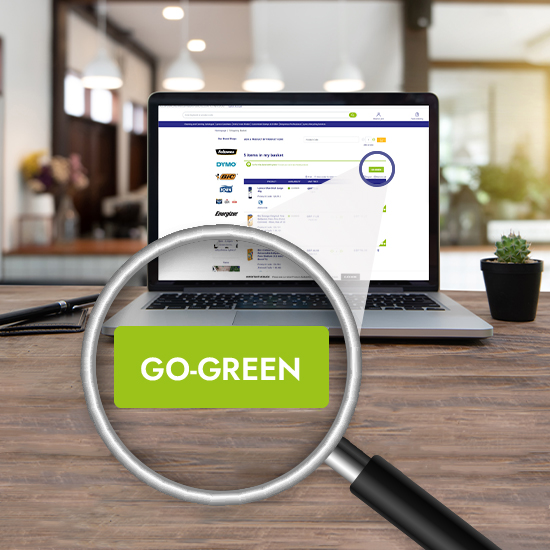 Certifications
Trust and clarity are essential in meeting our customers' environmental expectations as well as the requirements of high-quality products and services. This is assured by our:
ISO management system adapted to our subsidiaries' specific needs
Recognised environmental labels and certifications such as FSC, BSIF and PEFC.
Sustainable Selection by Lyreco assessment methodology
Policies ranging from environment and carbon reduction policies to modern slavery and occupation health and safety management.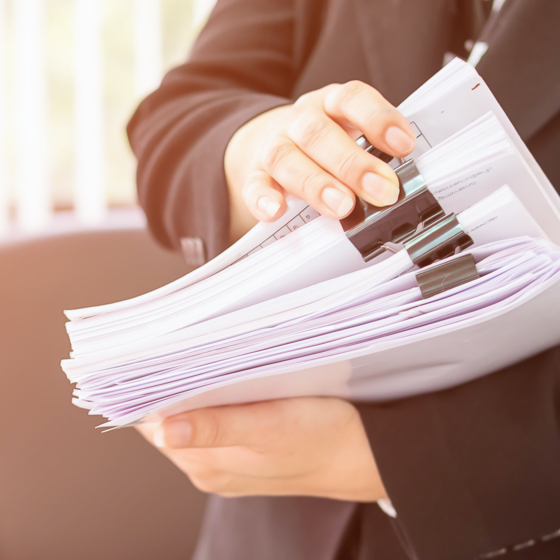 See our Certifications
View our policy, awards, certifications, and memberships.
doing the right thing
At Lyreco, we have a simple philosophy. We call it Lyreco Goodness – it means we do the right thing and we think it's another reason to choose us as your supplier. It's not just for our customers, but for our people, our communities, and our planet. It's at the heart of everything we do, and it guides every choice we make.
Create an account
You can open an account with us online or by calling our friendly Customer Care Team. They will be more than happy to answer any questions or queries and help to create an account with you.