Sustainable Development Goals
Lyreco Goodness and the United Nations 2030 Agenda for Sustainable Development.
Our long-term commitment to sustainability

As well as improving Lyreco's social responsibility and sustainability, we are also concerned about the wider social and economic impact the company has on the world. This is one of the many reasons why in 2004, Lyreco was the first company in the office supplies industry to join the UN Global Compact (UNGC) – demonstrating our long-term commitment to sustainability.

In 2015, the United Nations defined 17 Sustainable Development Goals (SDGs) to address the global challenges we face. These SDGs provide a blueprint for governments, NGOs, companies and citizens to tackle poverty, inequality, climate change, environmental degradation, peace and justice. Read the UN's 2030 agenda.
How we're doing
It's easy to talk a good talk, but we want to show the real-world results of our initiatives.
In 2023, 6,000 products were defined as sustainable, under our Sustainable Selection by Lyreco criteria. These products are assessed under People at Work, Planet, or Community by Lyreco either through their packaging, product manufacturing, use of product or sustainable accreditation.
In 2023, 45% of our new products introduced were classed as Sustainable under People at Work, Planet, or Community by Lyreco
In 2022, we generated 3 Million kWh of green energy from our 13,860 solar panels, adding to the total amount of electricity we receive from renewable sources or certified renewable electricity suppliers to 99%.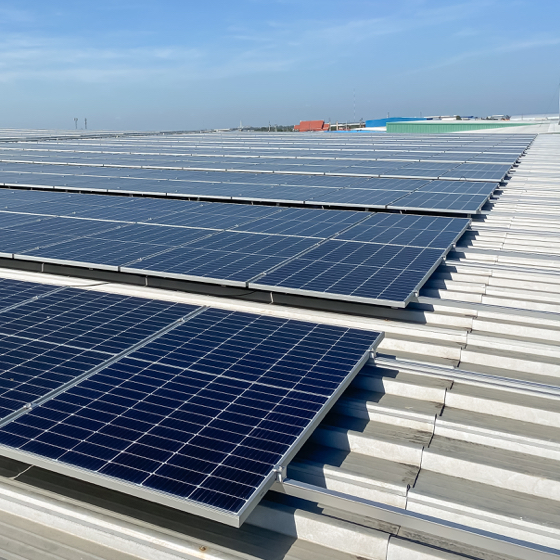 Sustainability at Lyreco
Read more about our sustainability work, including stats, facts and figures that show how we're doing.
UN Sustainability goals
To support Lyreco Goodness, we are focused on three key UN Sustainable Development Goals:
SDG #12: RESPONSIBLE CONSUMPTION AND PRODUCTION
From pens to paper, most workplace supplies have a short lifespan. Some last for months, others are used for just hours. This places damaging and unnecessary strain on natural resources.
This is why we are always expanding our range of sustainable products, and promoting sustainable alternatives to our customers worldwide. We are also investing in innovative paperless initiatives and solutions.
Each SDG includes specific goals and our work supports the following objectives:
12.1 Implement the 10-year programme on sustainable consumption and production
12.2 Sustainable management and efficient use of natural resources
12.5 Reduction of waste generation through prevention, reduction, recycling and reuse.
Our 'Great for the Planet' and 'Great for People' labels are two new innovative product labels that appear throughout our catalogue and webshop. The labels are designed to make it easier for our customers to choose more ethical and sustainable products including those made up of recyclable material or can be composted amongst other factors.
In 2020, Lyreco pledged to convert everything we offer to the Circular Economy by 2025. This major step towards zero-waste alternatives aims to cover all of our product categories, including recycle-ready alternatives, extended collection and recycling solutions for used items.
We want to extend the life of our products. That's why we collect used and empty products to reuse and give them a second lease of life. When items can't be given a second life we want to make sure they're recycled and don't end up in landfill. This is why we offer a range of recycling solutions.
Lyreco UK partnered with Loop, a global reuse platform – as the first business to business organisation to offer a sustainable, circular shopping cycle. We are working with a hygiene supplier to provide reusable packaging to reduce packaging waste across the supply chain.
100% of our product families will have at least one recycle-ready item by 2025 or products made from materials that can be re-inserted into the end-to-end value chain.

100% of total packaging weight that is used for shipping is recyclable or reusable by 2025.

Provide end-of-life collection and process back used materials into the manufacturing chain. 

Collect 15% of sold recycle-ready products to go through their recycling process.

Remove all non-circular economy packaging from the products we sell. 

30% or more of our plastic packaging will come from recycled plastic content by 2025. 

Zero waste to landfill by 2025. 

A 5% reduction in total waste year on year.
SDG #13: CLIMATE ACTION
Lyreco continues to take bold and brave new steps to mitigate the negative impact of our business on the planet.
We are reducing CO2 emissions across the entire value chain, from our suppliers to our customers. Not only are we protecting the planet, but we are also helping our customers achieve their own sustainability goals.
Each SDG includes specific goals and our work supports the following objectives:
13.1 Strengthen resilience to climate-related hazards
13.3 Improve education and awareness-raising.
Lyreco has taken action to reduce its Scope 3 emissions (indirect) on its own-brand products in line with the Paris Agreement on Climate Change.
Lyreco signed the Zero Carbon Fleet 2028 commitment and our strategy includes 17 electric delivery vans in London. We are also assessing other routes and cities for e-van deployment to reduce carbon emissions even further.
Sustainability is a key factor in choosing our suppliers – representing 25% of the evaluation criteria. Our other factors are competitiveness, category management and logistics. Learn more about how we work with our suppliers to ensure product quality and selection by clicking here. 
Lyreco has endorsed this Declaration, joining stakeholders already engaged in real-world actions to halve deforestation by 2020 and to end it by 2030.
Map our Scope 1, 2 and 3 emissions throughout our operations and processes to produce a roadmap to reduce our emissions in accordance with SBTi methodology. 

Eliminate fossil fuels to reduce Scope 1 emission for all our UK and Ireland owned facilities. Lyreco will seek to replace fossil fuel systems with low carbon alternatives. 

Purchase our remaining grid electricity from 100% RECO certified supplies.

Reduce our fleet emissions to zero by 2028. 

Review our business travel, by implementing a 'travel hierarchy', choosing sustainable travel methods where possible.

Review our Scope 3 emissions including reviewing its own procurement options. 

Continually review offsetting options. For example, if Lyreco is unable to meet net positive or zero-carbon initiatives, where any offsetting scheme will be fully certified and will benefit communities. 

Increase efficiency in water management to reduce our water usage. 

Enhance biodiversity around our company-owned property and neighbouring communities. 
SDG #17: PARTNERSHIPS FOR THE GOALS
By committing to SDG17, Lyreco fosters ethical working strategies, knowledge sharing, work across borders & industries, and be pioneers within the field of expertise to secure sustainable development, in support of all SDGs.
Each SDG includes specific goals and our work supports the following objectives:
17.1 Strengthen resilience to climate-related hazards
17.3 Improve education and awareness-raising.
'Progress' is one of the key pillars in our sustainability framework. Partnership is embedded in our strategy and enables us to maximize the effect of our sustainability efforts.
We are pioneers and have high ambitions to secure sustainable development. SDG 17 serves as an umbrella and resonates in everything we do.
Our Impact
It's easy to talk a good talk, but we also want to show what we're doing, as well as the impact of Lyreco Goodness. If you want to see more of the numbers and the real impact of what we're doing, read our 2022 Lyreco Goodness Annual Report.
Annual Report 2022