Mental health and wellbeing
Building a culture of wellbeing

Lyreco Goodness means always doing the right thing, so caring for the mental health and wellbeing of people are key parts of our culture and CSR strategy. That includes everyone from our teams and our customers' teams to those up and down the supply chain.

Never has this been more important than during the Covid-19 pandemic and its aftermath.

MENTAL HEALTH SUPPORT FOR YOUR WORKPLACE

Lyreco have partnered with workplace mental health experts, Mental Health at Work to help our customers understand, manage, and promote positive mental health within the workplace.

As part of this partnership, Lyreco customers can get 10% off all Mental Health at Work Services. 
OUr four wellbeing pillars
Physical activity plays an important role, not only in our physical health and fitness but in our mental wellbeing. That's why Lyreco supports a Cycle To Work scheme and has implemented Wellbeing Walks – a monthly schedule of events for anyone who would like to stretch their legs and get some fresh air with others.
Encouraging healthy eating is important, but our Munch initiatives are also about taking a break – and a quick munch is a great way to do that. For example, on our 'monthly muffin mornings', our very own MD, Mike Milward, bakes muffins for everyone. It's a great way to start the day!
Mental health issues are often harder to spot than physical health issues, and Lyreco is committed to making sure all of our staff have access to the support they may need. We continue to grow the number of mental health first aiders at Lyreco, and support employees by offering access to:
The Aviva Wellbeing platform – helping teams to sleep more, stress less, lose weight, get fit or live healthier
The Reward Gateway – packed with wellbeing information
Health Assured (UK) – EAP (employee assistance programme) including health and wellbeing support
Laya Health Care (Ireland) health insurance and benefits.
Financial health is a key driver of wellbeing. Not just the money to afford what we need, but the removal of anxiety due to our financial situation. As such, Lyreco is committed to helping employees who may be facing financial trouble. To do this, we are providing staff with weekly advice about money management and financial literacy including pension guidance. And, for those in trouble, we have our Employee Assistant Program to help people get back on their feet or avoid further issues.
Lyreco listens
To promote employee wellbeing at work, Lyreco seeks to improve the quality of work life. We do this by helping employees maintain a good balance between work and personal lives, encouraging a positive and supportive working attitude and by instilling a good spirit of collaboration and cooperation.
We value employee feedback as constructive dialogue and we believe it is essential to inform decision making. Opinion surveys and social barometers are conducted on a regular basis to understand how to improve workplace wellbeing.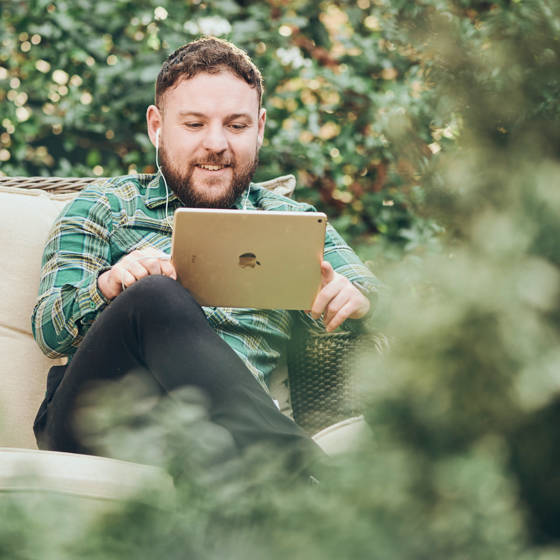 Best Employer for Mental WellBeing Award!
We were overjoyed when, in 2020, we were awarded the Best Employer for Mental Well-Being (over £5m category) at the BOSS Federation Industry Recognition Awards. The recognition is a huge testament to the hard-working teams at Lyreco across several departments led by the People & Culture team along with QSS, Marketing, and a wide range of others. All of these people helped to support employee mental well-being throughout the business. We are particularly proud of the award as we were particularly committed to supporting our staff during a very difficult year.
Our award-winning actions and initiatives include:
A commitment from the Senior Management Team to our overall Wellbeing Policy as well as full participation in mental health awareness training which was subsequently rolled out across other levels of management across the business.
The training and introduction of several mental health first aiders within the business who are on hand to support employees.
The introduction and utilisation of a robust employee virtual wellbeing centre focusing on four key areas of mental well-being, along with access to Lyreco's Employee Assistance Program (EAP).
The continuous cascading of educational materials surrounding several areas of wellbeing: physical, mental, financial and nutritional.
We also kept our employees engaged and informed through the use of weekly bulletins, campaigns such as #WellbeingWednesdays, and employee wellness activities such as monthly wellness walks and mindfulness sessions.