Hygiene and Cleaning Solutions
Hygiene and cleaning supplies for all workplaces.
Range and expertise

Lyreco carries more than 1,400 catering and cleaning supplies, so you can access a range of leading suppliers in the industry. We're also CHSA-accredited and carry products in line with BICS colour coding for ease, compliance and the peace of mind that brings. 

Our 20 in-house hygiene specialists are on hand to provide specialist support on environmental and innovative hygiene products. Our specialists are selected for their hygiene experience in complementary sectors from service providers to manufacturers. They are trained by our 'A Suppliers' and source further specialist knowledge support from our supplier network as required.
Standards and sustainability
Lyreco's products and services are all in line with the British Institute of Cleaning Science (BICS) methodology, using colours to guide and ensure correct usage and compliant workplaces.
You can shop for products easily, knowing that your chosen solutions suit your particular needs. For example, red items for your washrooms (and only washrooms) – from mops and cloths, to cleaning products.
We also have a full range of sustainable and eco-friendly alternatives to existing products to help you reach your sustainability goals.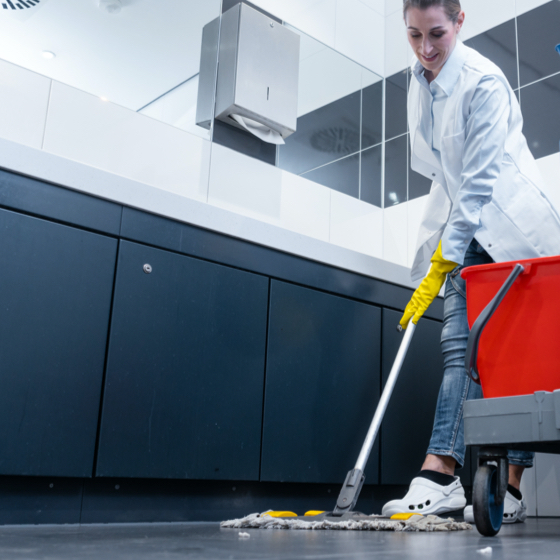 Lyreco Cleaning and Catering Catalogue
Featuring the very best from our hygiene and catering range for 2022/23, supplied by the biggest brands in the industry. This catalogue covers 17 categories, including everything from industrial cleaning chemicals through to catering consumables and hot drinks.
What's on the box is in the box
Commitment to quality, from service delivery to product specification and consistency of supply, is essential to our offering and membership of the CHSA embodies that commitment. As a CHSA-accredited distributor of hygiene and cleaning equipment, you can be sure that "what's on the box is in the box".