Supplier support programme
A helping hand for your microbusiness or social enterprise

Supplier support programme
Lyreco is offering a helping hand to microbusinesses & social enterprises in the UK and Ireland thanks to a new initiative dubbed the Lyreco Goodness Supplier Support Programme.
The initiative aims to back ambitious microbusinesses & social enterprises that align with Lyreco's CSR and environmental credentials and those that provide products and services in a similar field, namely PPE, hygiene, catering supplies, office furniture, workplace technology and general office supplies.
Recognised for its social value, the support programme was crowned the Best Private Sector Project Award at the 2022 National Social Value Awards.
Supporting growth
Microbusinesses & social enterprises are an essential component of the UK economy, but for many business owners, the pandemic has had a devastating impact.
Now more than ever, microbusinesses & social enterprises need access to support and resources that will empower them to thrive and grow in the post-pandemic economy – and that's where we hope to help with the Lyreco Goodness Supplier Support Programme.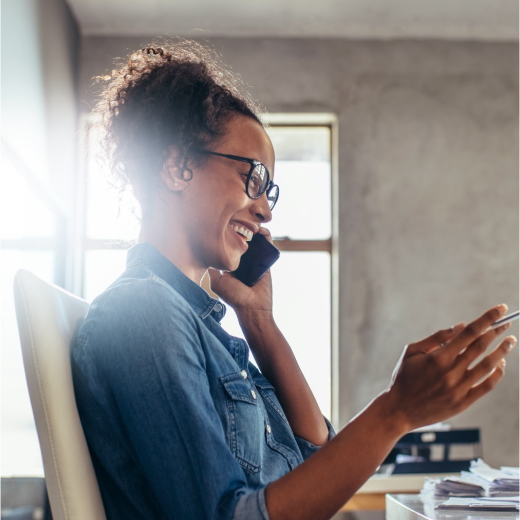 Addressing Challenges
Microbusinesses & social enterprises face many challenges, including access to funding and support, employment and HR, marketing and communication, and a lack of digital skills.
The Lyreco Goodness Supplier Support Programme has been developed to support our community and equip microbusinesses & social enterprises with the digital tools and skills necessary to grow their businesses.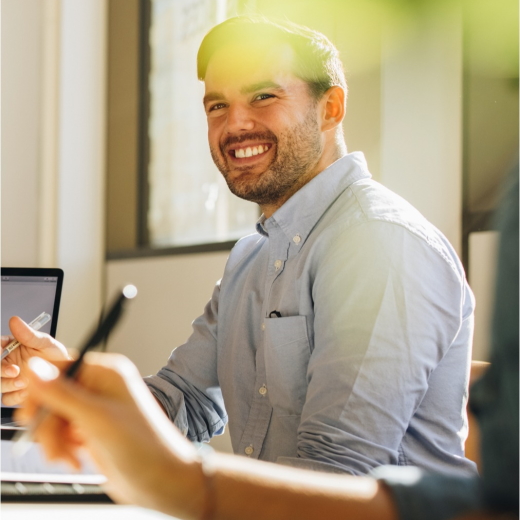 Who are Lyreco?
Lyreco is the European leader and third largest distributor of workplace products and services in the world. Lyreco UK & Ireland is known globally for its strong CSR strategy and green initiatives, such as its commitment to becoming completely Carbon Neutral by 2030 and clear focus on doing the right thing for its customers, people, communities, and planet. Discovering and then supporting companies with a similar mindset offers a great new way of extending these efforts while supporting a vital part of the economy.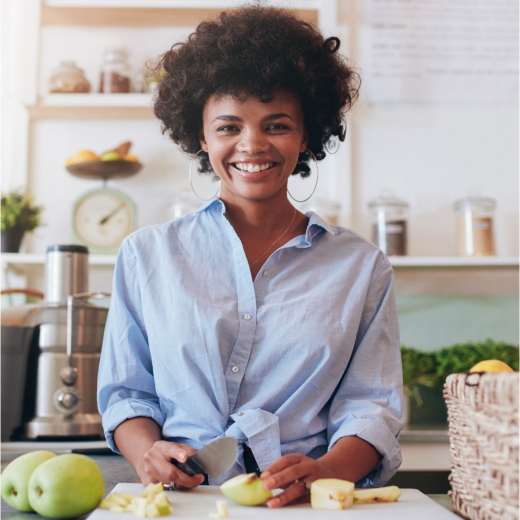 Since launching our award-winning Supplier Support Programme in 2021, we have been able to onboard and work with some great national Microbusinesses. For 2023, we have strengthened the application and support process, and have expanded it to include Social Enterprises.

This is so we can support a wider number of suppliers with different category solutions that meet our CSR credentials. All businesses are being impacted by a number of current global issues from climate change to huge increases in energy prices. That's why it's so important for Lyreco to support our national businesses where we can.

Andrew Bryers, Lyreco UK & Ireland Head of Sustainability
Frequently asked questions
This opportunity is for social enterprises and microbusiness, with 10 or less employees. You must also provide products or services that would support at least one category range that we lead from the list below:
General Office Products
Furniture
Catering
Office Technology
Cleaning & Hygiene
Personal Protective Equipment
But we would be happy to discuss any new products or services that you think we would be interested in!
By participating in this programme, your business will receive a kick-start in the community and marketplace. Your products or services will be sold on our online webshop with no listing fees, available for all our customers to see – opening your business to a wider UK and Ireland market. This means that over the year, your product or services could be seen by over 900,000 customers across 8 sectors!
You will have a dedicated product manager to support you through the 12 month period, ensuring fluid stock replenishment, and to help raise your profile using our business' platform. Your Product Manager will arrange regular meetings, as often as you need to best support you. You will also have your own stand-alone landing page which means you can tell your story in more detail and showcase your products and services in all their glory!
No – We know this sounds like an amazing opportunity that must be too good to be true, but rest assured Lyreco will not be charging any fees for this support programme. At the end of the year, the partnership will be reviewed – you will continue as a Lyreco supplier if mutually agreed. If not, we will review how many products are left in stock and either send them back or continue to sell them until out of stock.
No – our dedicated Lyreco team will support you throughout the year and provide advice on what we think would benefit your business growth and product sales, but you will continue to make all decisions for your business. Despite being a large company, we pride ourselves on our providing bespoke, tailored support – no matter which department you work with, you will always be greeted by a real person and a friendly smile!
Our teams of specialists work closely with any new suppliers to agree the forecasts and plan the appropriate stock levels to be able to manage any demand variability. If in the unforeseen circumstances, that your product has a dramatic increase – rest assured that there will be no back-orders taken, as our webshop is built to simply display 'out-of-stock' until replenished.
Your products will be sold in the UK and Ireland only. However, there may be future opportunities to get you products sold outside of the UK and Ireland, within our other Lyreco subsidiaries, but we would work with you to support you on this and leave the final decision up to you.
You will have a dedicated product manager that will arrange regular meetings with yourself and your business at a time that suits you. Whether it's a meeting to discuss stocks and statistics, or just a coffee catch up – our team are here to help.
Yes, of course you are! Lyreco started as a small family business, we appreciate more than anyone that everyone starts somewhere, it's all about being given the right opportunities which is one of the main reasons why we wanted to launch this programme. We're strong believers that the size of a company does not dictate the quality of the products.
Lyreco is a family business; and we are passionate that this family dynamic is prevalent in everyday life. Along with our Lyreco Goodness strategy, doing what's best for our people, planet, and communities – we're strong believers in always making the right choices. You will be welcome to our supplier list, working with leading professionals to increase the sales of your products and/or services. Health, wellbeing, and CSR are a priority for us – as well as making sure our customers and suppliers feel they are part of a community. Think of Lyreco as an extension of your team: we want the best for you and your business – and will do what we can to help your business reach new heights.
Of course, we would hope that this wouldn't happen. However, we understand that circumstances can change, and you may wish to alter the direction of your business. We would look to support you with any concerns or issues you may have, but you can withdraw from the programme at any time.
No – regardless of business turnover, we will review all applications equally and fairly based on the responses given via the application form. A few of the key points we will be considering is your business' sustainability efforts and social initiatives, as well as how aligned you are with our current offering, and business CSR strategy.
We would work with you and our business intelligence team and our logistics team to advise on the potential demand of products. Our specialists review industry trends, sales history, and other key factors to build a strong forecast and ensure that close communication is always maintained.
Lyreco is looking to further implement sustainability and social responsibility within our business strategy. We are working with our suppliers to make sure that these are key aspects when determining the products that we offer our customers. We have also historically supported many charities and community projects over the years and will proudly continue to do so. Lyreco's culture is heavily orientated around doing what is best for our planet, people, and communities. To learn more about our goodness strategy, click here.
Here at Lyreco, we've always believed in quality products and helping to enable others to make positive choices throughout their business' and supply chains. Did you know, around 50% of our suppliers are small, medium or microbusiness, with the majority being from small or medium companies? We're proud to offer products from a diverse and inclusive supplier base, which is why we want to help small business' find their feet in this first-of-its-kind programme!
We also work with several social enterprises and charities, and we're keen to continue to support the social values of our customers and our suppliers.