Industrial & warehousing
Hard workers need hard-working protection.
Protecting your people

Get personal protective solutions for any environment, with our range of BSIF approved PPE equipment. Whether you're in the warehouse or out on-site, our all-weather workwear has you covered.

Our dedicated team of PPE specialists are fully trained to IQ Level 2 in Safe Supply in the Safety and Health Market.

As a winner of multiple Safety & Health Excellence Awards, you can rest comfortably in the knowledge that your teams are protected.

We don't just supply effective and sustainable products, we work closely with industrial and warehousing businesses to meet their workplace challenges, with expertise and smart solutions.

This collaborative customer-specific approach helps our clients meet compliance needs, support employee wellbeing, reduce costs and achieve their sustainability goals.
Working in a particularly hazardous environment?
Make sure you and your employees have the right first aid equipment available should they need it. We stock a range of first aid kits and critical care kits approved and suitable for use in high-risk environments. 
We stock over 3,000 PPE products, from head and toe protection, to workwear and site safety. We source only quality products from trusted suppliers, providing next-day delivery* for hazard protection when you need it.
*on orders placed before 5.30pm. Exclusions apply.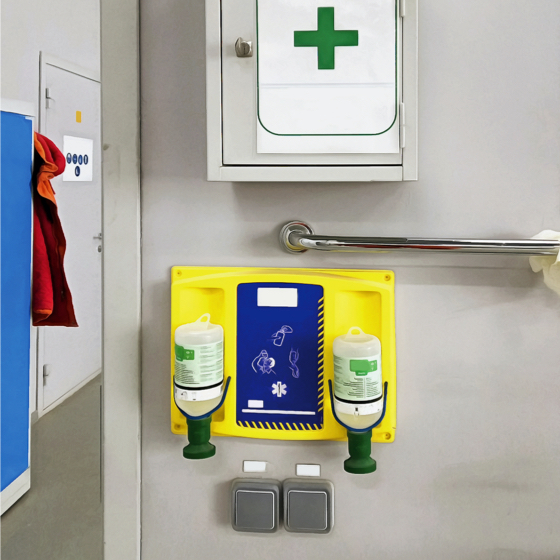 Safety first with our comprehensive PPE range
No matter what environment you're working in, it's vital your staff in the industrial sector are well protected. This is why we have put together a catalogue packed full of PPE equipment specifically chosen by our team of highly experienced and knowledgeable PPE specialists.
In our catalogue, you will discover over 3,000 products from foot protection and workwear, to site safety and head protection.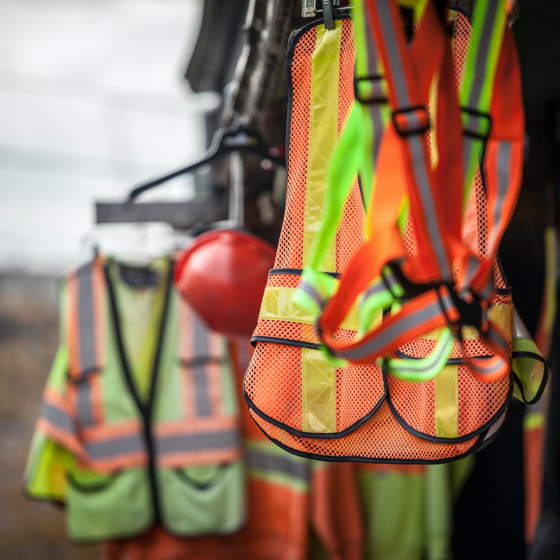 View our PPE Catalogue
Browse our current PPE catalogue online
Critical care kits
Do you worry that your team may not have everything needed in your first aid kit if an emergency arises? Have you checked that your basic first aid kit is suitable for the types of accidents which may occur in your workplace?
Lyreco can provide critical care kits that mean your first responders can act quickly to treat even the most severe of accidents. Speak to your account manager or our customer care team to find out more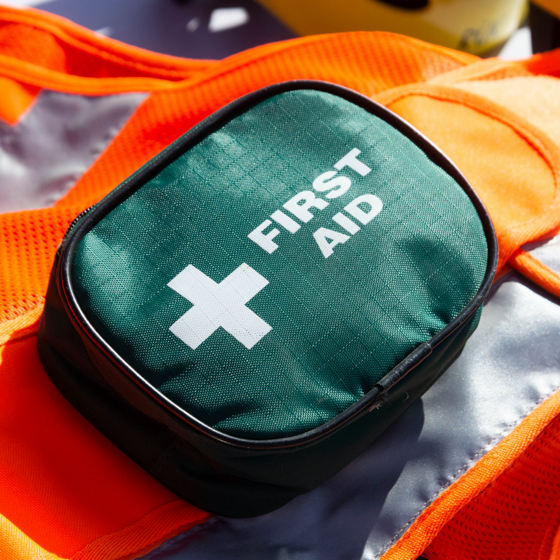 Face Fit Testing
Working with our industry-leading partners 3M, Deltaplus, Moldex, GVS and JSP, our teams of specialists will ensure that any worker required to wear facemasks (including disposable, half mask or full face masks*) have the appropriate fit. Failure to do so may result in contaminated air travelling through leaks, consequently reducing the level of protection provided to the wearer.
Ask your Account Manager, or speak to our friendly Customer Care Team for more information on our Face Fit Testing Service.
*Including those fitted to a powered or supplied air device.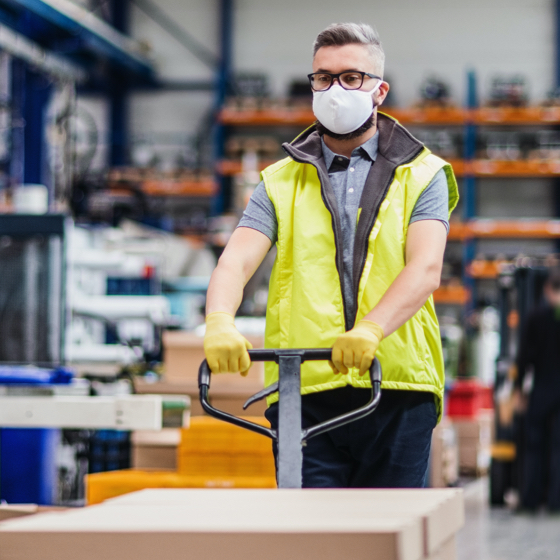 Barriers and signage
Anyone who works in a busy warehouse or industrial environment will know that it can be full of hazards, especially if there are no clearly defined routes or walkways.
At Lyreco we can work with you to provide barriers and signage to suit your exact needs and assist with making your warehouse a safer place to work for your employees.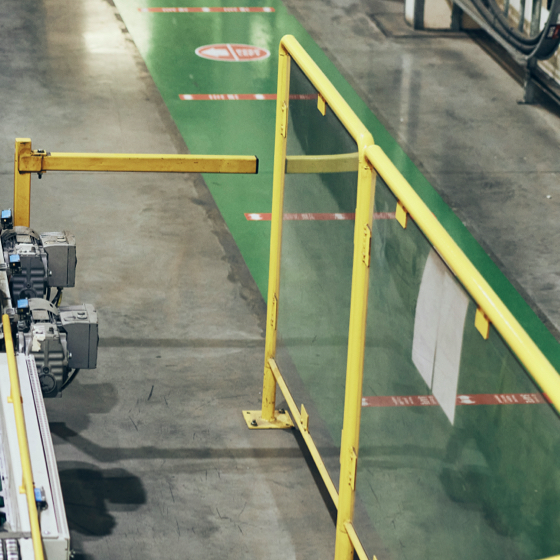 Prescription Eyewear
We work with our expert partner Bolle, to offer prescription safety spectacles and goggles. If you need prescription glasses in everyday life, you will need prescription lenses added to your safety eyewear to ensure safety at all times.
We believe that all PPE safety equipment should be fit for purpose, and eye-care is no exception.