PPE and safety solutions
High-quality, reliable personal protective solutions for all workplace environments.
Keeping people safe

At Lyreco we know that effective PPE is critical to ensure the protection of your workforce and to comply with health and safety legislation. 

Without personal protective equipment that's fit for purpose, work in any environment just isn't safe. Lyreco will work with you to ensure that your workforce is fully protected from head to toe against workplace hazards so that your teams can continue to work safely.
Our experience
Lyreco has been sourcing and supplying PPE since 2014. Since then, we have earned a reputation built on quality and collaboration – working alongside our customers to improve employee safety, increase cost savings, reduce waste to landfill and support sustainability goals.
As a BSIF-registered safety supplier, we have a team of 20 PPE specialists – all of whom are fully qualified in Safe Supply in the Safety and Health Market.
Today we are a 'Registered Safe Supply Scheme' certified member of BSIF having been commended and highly commended at the Annual Safety Awards in categories of Service and Safety Solution in 2018, 2019 and 2020.
Testament to this is the growth of our safety business, growing from £1.3m in 2014 to £35m in 2021. In 2020 alone, Lyreco supplied 20m pieces of PPE to businesses adapting to the pandemic. We also worked with many businesses that were struggling to source specific items during the pandemic to work smarter and navigate their challenges.
Working with customers
We don't just supply products, we work with customers to meet their PPE challenges with expertise and smart solutions.
This collaborative customer-specific approach helps our clients meet compliance needs, support employee wellbeing, reduce costs and achieve their sustainability goals.
The first stage is to really understand what you do so we can better support your health and safety needs. What are the key drivers for your business, and your Health & Safety Team? For example, this might involve assessing the number of accidents and injuries to a particular part of the body before recommending a product.
This means our experts can make informed, tailored recommendations and help find the perfect solution for your business.
Our dedicated safety experts will work hard to standardise and rationalise your range across one or multiple sites, so that every product meets your individual requirements. This can help us leverage lower prices, while also delivering the best products for a given use. Choosing the perfect product from a giant catalogue can be a challenge, but our bespoke webshop tool will help to ensure your teams order the right item for their needs.
Your tailored PPE solution may also include personalised training support, provided by our experienced specialists.
We don't just supply our customers, we build relationships that drive results.
Our PPE range
Lyreco carries more than 6,000 products ranging from head to toe PPE, Industrial Workwear, Site Safety Equipment and First Aid.
Our comprehensive range of PPE has been carefully selected by our highly experienced and knowledgeable PPE Team. The team comprises more than a century of combined industry experience backed up by industry-recognised certifications such as IOSH Health & Safety, NEBOSH, BSIF Registered Safe Supply Certified. With the Lyreco PPE Team, you're in safe hands.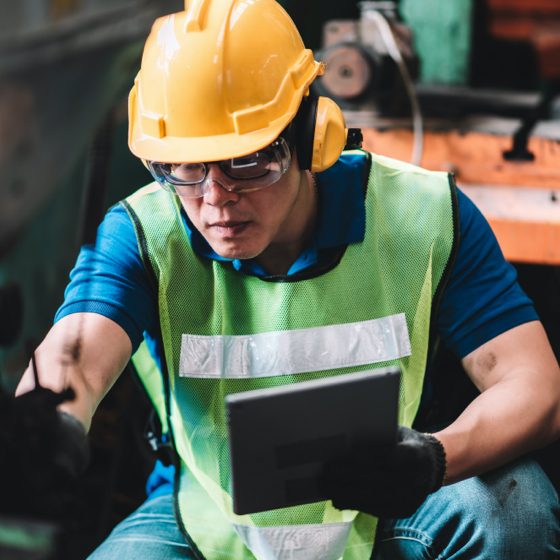 PPE Solutions
Eye protection such as safety goggles are an essential piece of PPE, working to protect the user's eyes when carrying out any work where debris or liquid could contaminate the eye.
Eyewear should fit well and be comfortable to use, ensuring that users will be more likely to wear it and protect themselves.
Head injuries are damage caused to the scalp, skull or brain as a result of trauma. This includes concussions, skull fractures and wounds. Head and face protection is a vital item of PPE, designed to protect the head and facial areas from trauma and burns.
Hand protection and safety gloves are a must to protect worker's hands against cuts, punctures, burns and abrasions. They can also provide additional support when handling large items by providing added grip and dexterity.
Safety footwear protect the user against trauma caused by impact from heavy objects, puncture risks from sharp objects, spills and extreme temperatures as well as slips and trips. The sole and fabric materials vary based on workplace requirements. Taking into account comfort, durability and toe protection is also a necessity.
Protecting workers' hearing when in a noisy environment above 85 dB(A) is a legal requirement. Hearing protection works to protect wearers from damage caused by excess levels of noise at work.
PPE Services
When respiratory protective equipment is being used, it's important to ensure that the facepieces fit the wearer's face forming a tight seal for adequate protection. 
Whether it's a Disposable, Half Mask or Full Face Mask (including those fitted to a powered respirator), employers are required to fit test them. This is done to ensure that there is a good seal between the respirator and face as well as that the facepiece fits the person's face well. We can offer Face Fit Testing from our Respiratory partner brands – 3M, Deltaplus, Moldex, GVS, JSP and Alpha Solway.
Ensuring the safety of your workers is essential. In many working environments, head protection is mandatory – from safety helmets to visors.
Branded head protection ensures that not only is a team united and easily identified while working, but also grants workers the confidence to wear their PPE and prioritise their safety. We offer logo head protection from our partner brands – JSP and Centurion.
If you need prescription glasses in your everyday life, you will also need prescription lenses added to your safety eyewear. The right protection and optimal vision are a must, so Lyreco have partnered with Bolle to offer prescription safety spectacles and goggles.
Even if you have an active spill response plan, accidents can still occur throughout your worksite, leading to a host of environmental, health and safety risks.
To ensure that you're sufficiently protecting your workplace, our spill partner Ecospill carries out a full on-site survey with a written report detailing findings related to your fluid management systems alongside improvement suggestions for your spill management plan.
Our bespoke signage partner Spectrum Industrial design, produce and install safety signs and stencils to a customers specification, from a single sign up to larger printing of thousands. Specific requirements such as a company logo can also be tended to.
Physical labour while wearing improper footwear can result in a variety of undiagnosed foot problems including plantar fasciitis and tendonitis. Rockfall foot scanning provides an arch support system which installs additional insoles within safety footwear, giving additional protection against foot injuries.
The type of insole installed is chosen in a bespoke way. The users foot is scanned and within a few seconds determines which arch support insole is appropriate.
Winner of the Microbusiness Support Programme 2022
Staysafe PPE provides a circular economy solution for the reuse and recycling of PPE. Their sustainable wash process has been tried and tested with big names in manufacturing, construction, engineering and food waste management. Using ozone, they break down the cell walls of bacteria, pathogens and viruses, including COVID-19.
Winner of the Microbusiness Support Programme 2022
Panic GO produce the technology needed to keep lone workers safe. Their innovative personal GPS alarm tracker, Panic Solo provides the user with 24/7 Careline monitoring and PING. This solution has been developed with ease of use in mind, controlled by a hidden and discreet Bluetooth button to enhance safety and reduce costs.
PPE Services Brochures
From recycling to PPE personalisation, here at Lyreco we work with a range of partners to offer your high-quality, sustainably focused, bespoke services to help your business.
Our suppliers
To ensure we deliver the highest quality products and the peace of mind that brings, we work with some of the most renowned brands in PPE. Brands include:
3M
Rock Fall
Delta Plus Group
Ansell
Bolle
Uvex
Uniglove
Traffiglove
Sustainability
By its very nature, PPE poses certain challenges with sustainability. To be compliant and effective it must use many 'virgin' materials, which prohibits the use of recycled materials.
Even so, Lyreco works to reduce the impact of PPE on the environment. For example, using packaging that is recycled and/or recyclable, and delivering to customers using one of our fleet of 17 electric vans. We also try to source local products to reduce the carbon footprint of each item.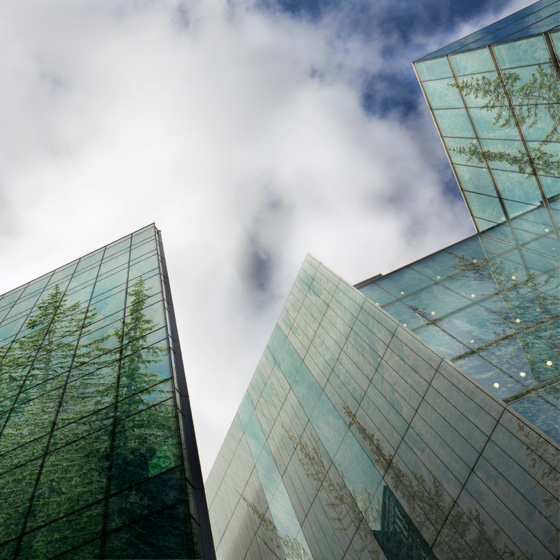 We have a selection of 450 'Great for People, Great for the Planet' products within our PPE range.
Helping you protect your workforce, whilst also protecting the planet.