Home sweet home – welcome to our new Ireland HQ!
We are thrilled to announce the latest chapter in our 50-year Irish journey with the opening of our superb new head office and national distribution centre in Rathcoole, Co Dublin.
The grand opening of our new Dublin facility represents a significant expansion of our Irish operation. More and more companies throughout Ireland now rely on Lyreco for workplace solutions and services, and our new head office will allow us to continue delivering excellence and continue growing, to meet the demands of our customers.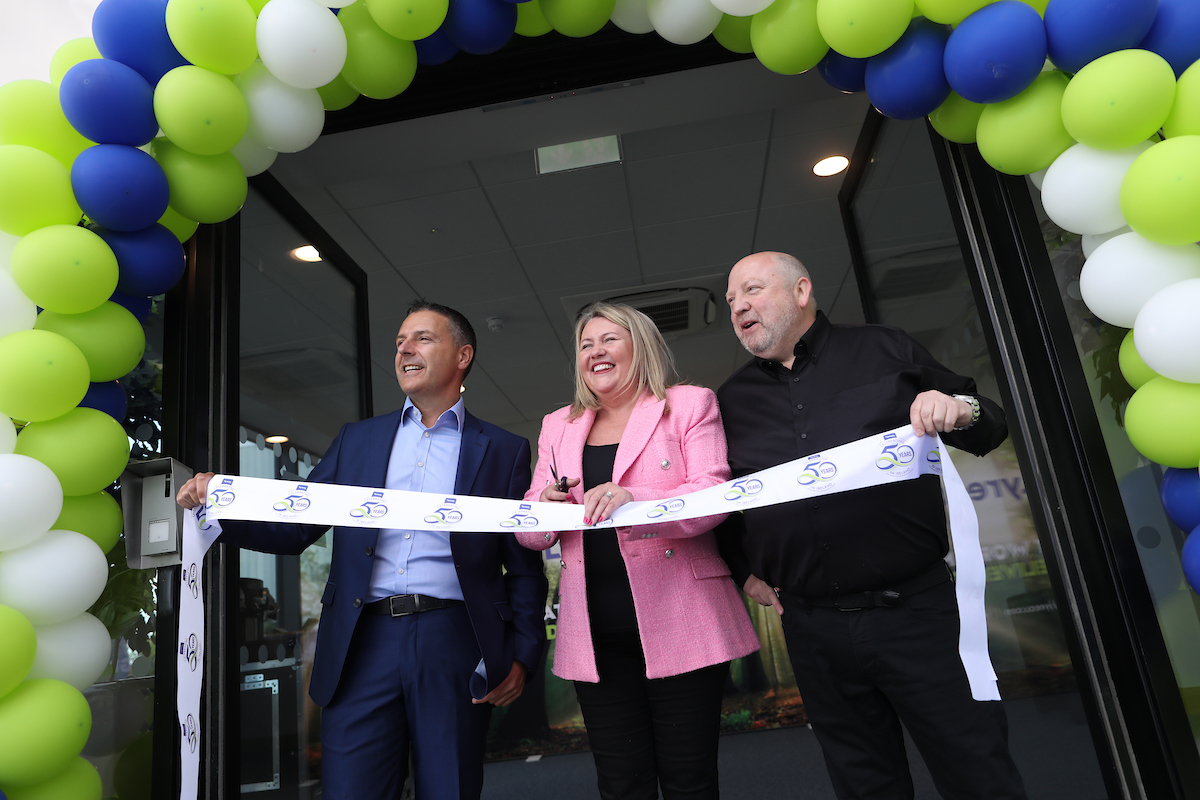 The inauguration of our new head office and distribution centre took place in front of a gathering of customers, employees, suppliers, and friends of Lyreco Ireland. Our Irish operation has the longest-standing staff tenure of the global Lyreco organisation and many of those attending the opening ceremony have been with the company for most of their careers.
Michael Milward, Managing Director of Lyreco UK and Ireland, had the honour of cutting the ribbon and putting into words what the occasion meant.
"Today is a proud occasion for all the Lyreco team as we celebrate the continuation of our Irish journey with a fantastic new facility here in Rathcoole," Michael beamed. "We have come a long way over the past 50 years and we are excited to continue our journey, delivering a great working day to businesses across the region.
"These wonderful new premises are part of an ambitious expansion plan in Ireland that will see us increasing our partnerships with our customers, helping them to adapt to the changing face of how we all work and providing them with workplace solutions that also help them to achieve their sustainability objectives," he said.
As part of the official opening, guests were invited on a guided tour of the new warehouse. As they took in the new surroundings, Seamus Olohan, Warehouse Manager and Tim Mullins, Goods in Supervisor, pointed out some of the key features and benefits of the new facility. Chief among these is the building's sheer size and it is equipped with highly innovative vertical storage technology which helps to increase our capacity by some 50% compared to our previous site.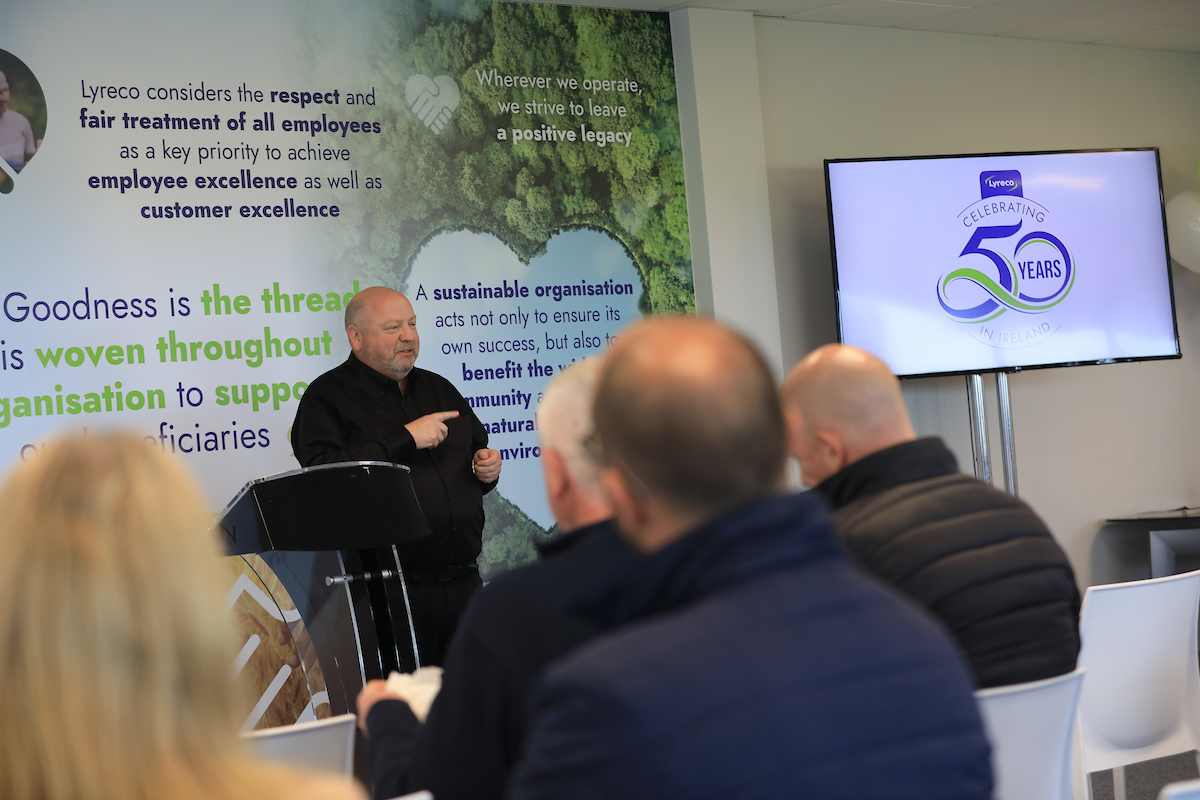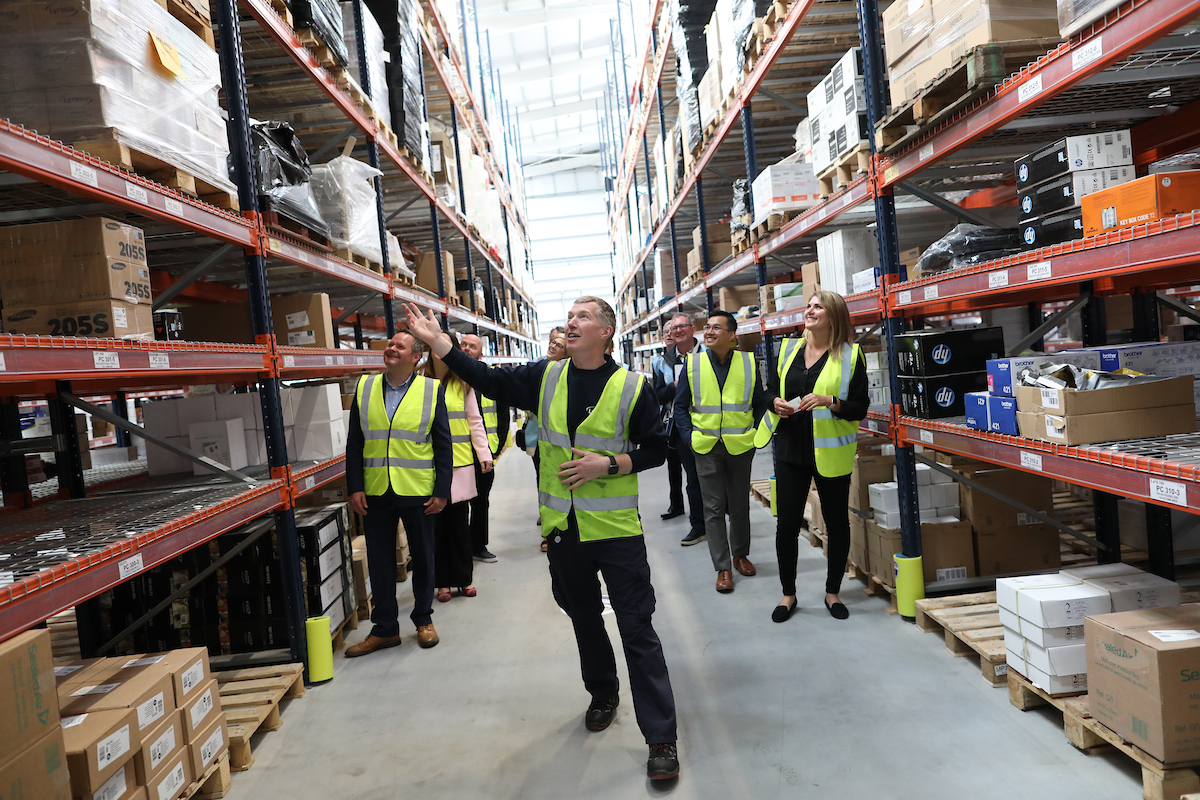 Moving to our new headquarters will not only create an expected 50 new jobs over the next 2 to 3 years but will also allow Lyreco to expand our range of partnerships with Irish producers. As part of our commitment to local communities, Lyreco is working towards a strict set of environmental and social targets including zero waste to landfill by 2025. As Michael Walby, Lyreco Ireland's Country Head of Sales, pointed out, the expansion of the Irish operation will also support our renowned Lyreco Goodness initiative, which prioritises social value, sustainability and wellbeing.
"We have a great team here in Ireland and were working really hard across the business to minimise our social and environmental impact," said Michael. "We're committed to demonstrating Lyreco Goodness in everything we do, which helps us maintain our position as a sector leader in sustainability.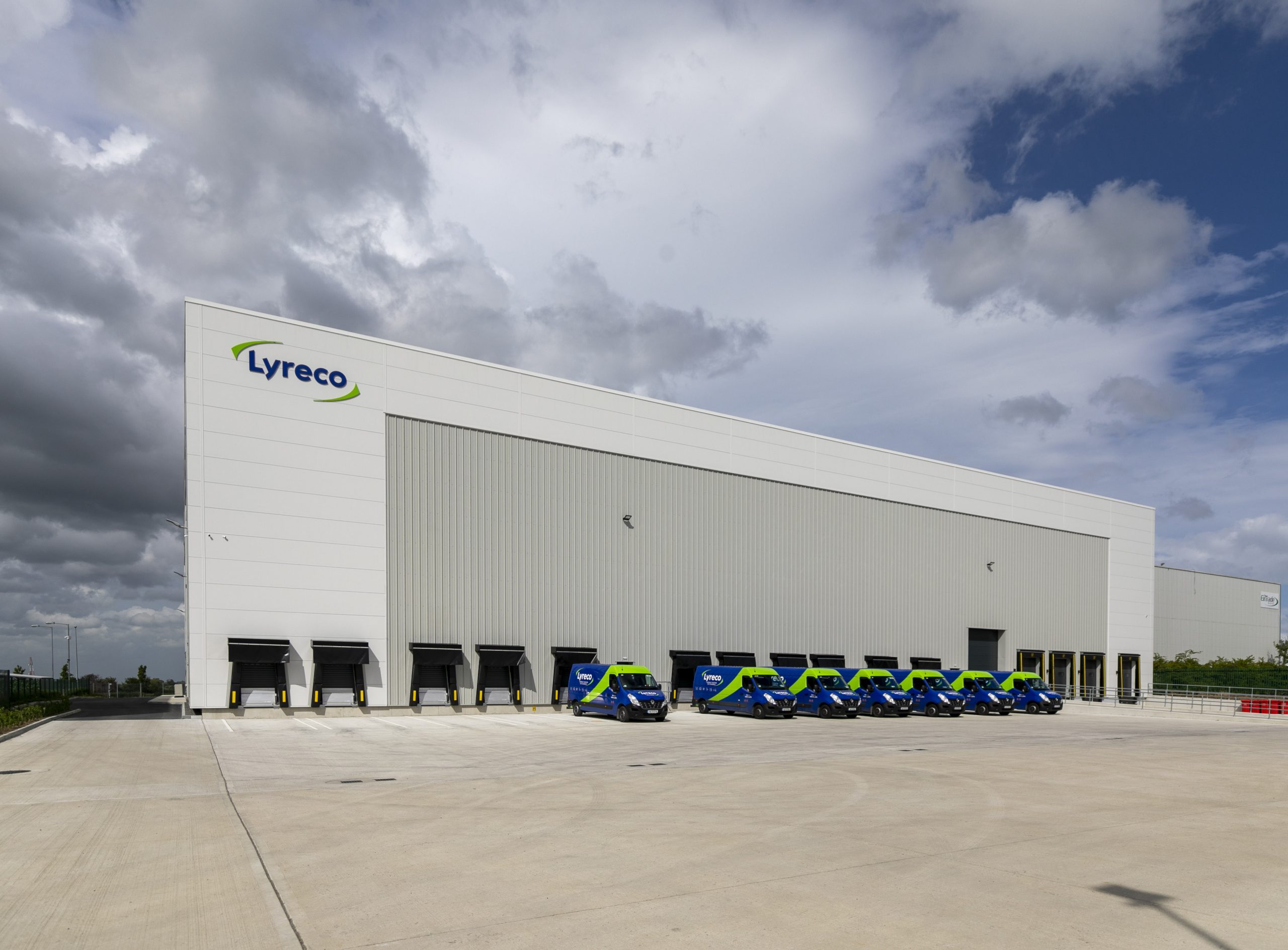 The opening of our new Dublin headquarters was a day of pride, laughter and handshakes as staff and customers swapped stories about their time with Lyreco and their impressions of the new facility. Once the celebrations were over and the formalities complete, however, there was only one thing for it – back to work! Here's to the next 50 years.