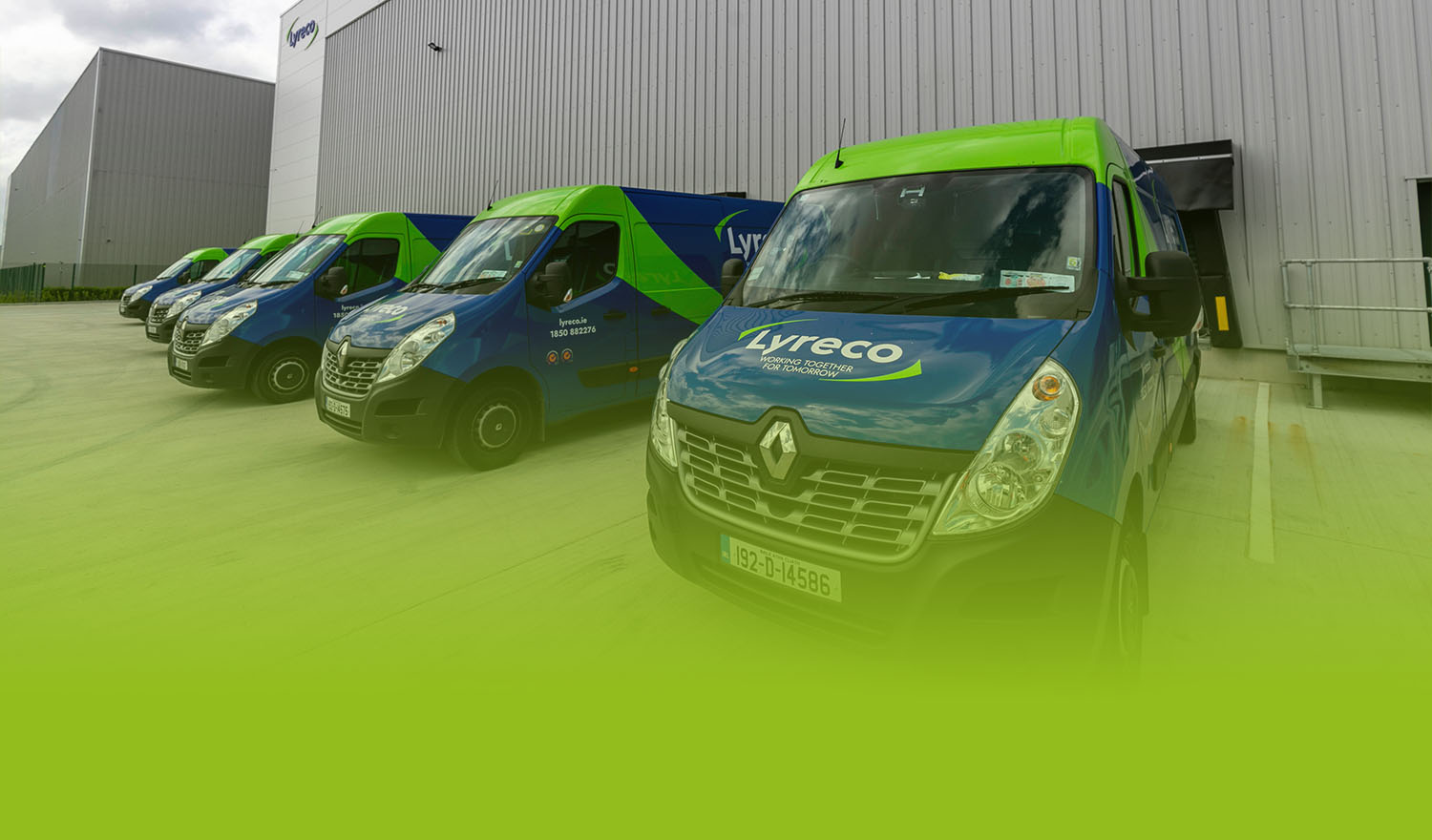 Investing in Ireland: Expanding Our Network
As we continue to grow our Irish presence it is a key objective for our logistics team to constantly review our geographical coverage, delivering to more areas and more customers with our owned fleet across the country.
According to Eurostat, the statistical office of the European Union, Ireland has one of the highest shares of people living in rural areas than any EU country, with 42% of Irish people living in such locations1. Delivery infrastructure, depot locations, and minimal customers have meant own fleet delivery has had slow adoption in the past. However, with increasing investment in our Irish market and an increasing customer base, this is set to change.
In May 2022, although we continued to service 100% of the country only 75% of this proportion was serviced by our fleet and our own Lyreco drivers. In the last couple of months, we have worked hard to grow our team and we are now proud to announce that we have achieved 86% own fleet coverage with 2 new routes covering the Midlands and Southeast of Ireland, with the remaining 14% covered by our trusted third-party partners.
To better service our routes and our customers in Northern Ireland, we are pleased to open our new RDC (Regional Distribution Centre) in Belfast. The expansion in Belfast has allowed us to extend our driver fleet with another 7 new drivers delivering many FMCG, including PPE equipment and Hygiene solutions.
By introducing these new routes, we can have better control over the quality of deliveries, and we can deliver faster and build stronger relationships with our loyal customers. These new routes consist of:
Routes 114 & 115 Midlands of Ireland (Athlone, Tullamore, Longford, Roscommon & Mullingar)
Routes 120 & 121 Southeast of Ireland (Wexford, Carlow, Kilkenny & Waterford)
As we continue to expand in Ireland with new customers, new local suppliers and new charity partnerships, the investment in Lyreco people is paramount.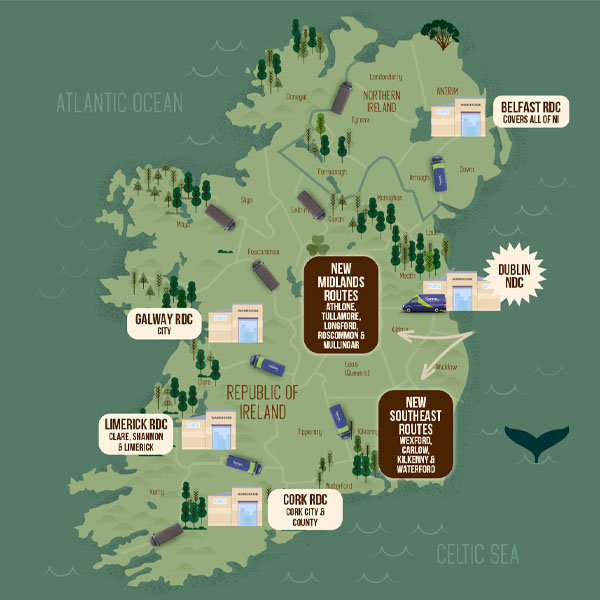 We have recently started to move many of our Irish logistics and distribution operations over to the Dublin site and with this progression, we have been able to expand the team not only with 2 new drivers for the new routes but with a new Supply Planner. Lithuanian-born Rimante recently joined Lyreco, working alongside the Head of Product & Services Ireland, Eileen Kinch. Rimante (meaning 'calm' in Lithuanian) is focused on supporting the distribution of orders, delivery logistics, and growing our local supplier base. Calmness by name, Calmness by nature, Rimante has already been extremely successful in her first few months, and we believe her continued efforts will prove invaluable as our Irish operations continue to grow.
Become a Lyreco Customer
Are you an exisiting customer? Great! You're already able to shop our fantastic range.rnrnAre you new? Register for a Lyreco account today and discover our fantastic products & services, and be looked after by our brilliant Customer Care Team.