The launch of our UK and Ireland Goodness objectives at the start of the year helped us to clearly define our goals for the future and focus our objectives on creating a socially responsible future.
With the expansion of our Ireland business, it was crucial that we look at how our Lyreco Goodness Philosophy is recognised not only in the UK but how we specifically embody this initiative in Ireland with our customers, team, and suppliers.
Michael Walby, Head of Sales Ireland explains, "At Lyreco Ireland we are committed to our CSR responsibilities and supporting our Lyreco Goodness programme. We will work closely with our suppliers to ensure we minimise our impact from a social and environmental perspective. We will also continue to focus on and enhance our employee wellbeing programmes to ensure that Lyreco are industry leaders and an employer of choice"
We are proud to announce the release of our Irish CSR report. The report streamlines our overarching strategy for Ireland by categorising our objectives into 6 key areas: Circular economy, Inclusivity at Lyreco, the Great for the People, Great for the Planet product categories, Lyreco's Global Impact, and its' Sustainable Communities, which includes the introduction of our new charity partner and the upcoming Ireland Microbusiness Support Programme.
Our Objectives
As part of this commitment, Lyreco Ireland is working towards a strict set of environmental and social targets including zero waste to landfill by 2025 – the Ireland premises currently boosts 98% waste to landfill currently. This aligns with the company's global pledge to achieve a circular economy, with products and solutions being upcycled, re-used, and producing no waste. Our recycling service scheme also allows us to support our approach to responsible workplace solutions. We offer a variety of services including Nespresso Professional capsule, Battery and Ink and Toner recycling services, with several more services being added soon.
Employee wellbeing has always been a high priority for us at Lyreco and had led us to establish our second objective focused on employee inclusivity. Our Ireland team have the highest number of long service employees with over 25% working for Lyreco for 10 years or more, it was therefore imperative for us to maintain employee wellbeing and continue to make positive changes. Recently we appointed several Mental Health First aiders within our Irish team. First aider, Clare Rogerson stated, "Mental Health has become more topical during covid, and people have become more open and honest about speaking about their mental health. I wanted to learn more about how I can help".
Whilst improving Mental Health Awareness in the workplace we also introduced the new volunteer scheme in Ireland. The scheme allows employees 2 days fully paid a year to volunteer at their chosen charity, providing them with the opportunity to give back to their local community.
The report also details the strengthening process of the Great for the Planet and Great for People product assessment. Lyreco's 2025 sustainability target has been supported by the increase of sustainable products in the catalogue by 50% with items in all product categories marked as being great for the planet, people, or communities. These new labels bring greater transparency and provide extensive information on each product so customers can make informed decisions to help reduce their impact on the planet or society.
This year we opened our brand-new Regional Distribution Centre and Irish Head Office in Dublin. This expansion drives our commitment to our Irish suppliers and customers, however, it was important that our objective during the move to continually reduce our global impact was still a top priority. In both the warehouse and office, we have installed smart technology, built-in energy-saving measures and purchased electricity that has been acquired from sustainable sources.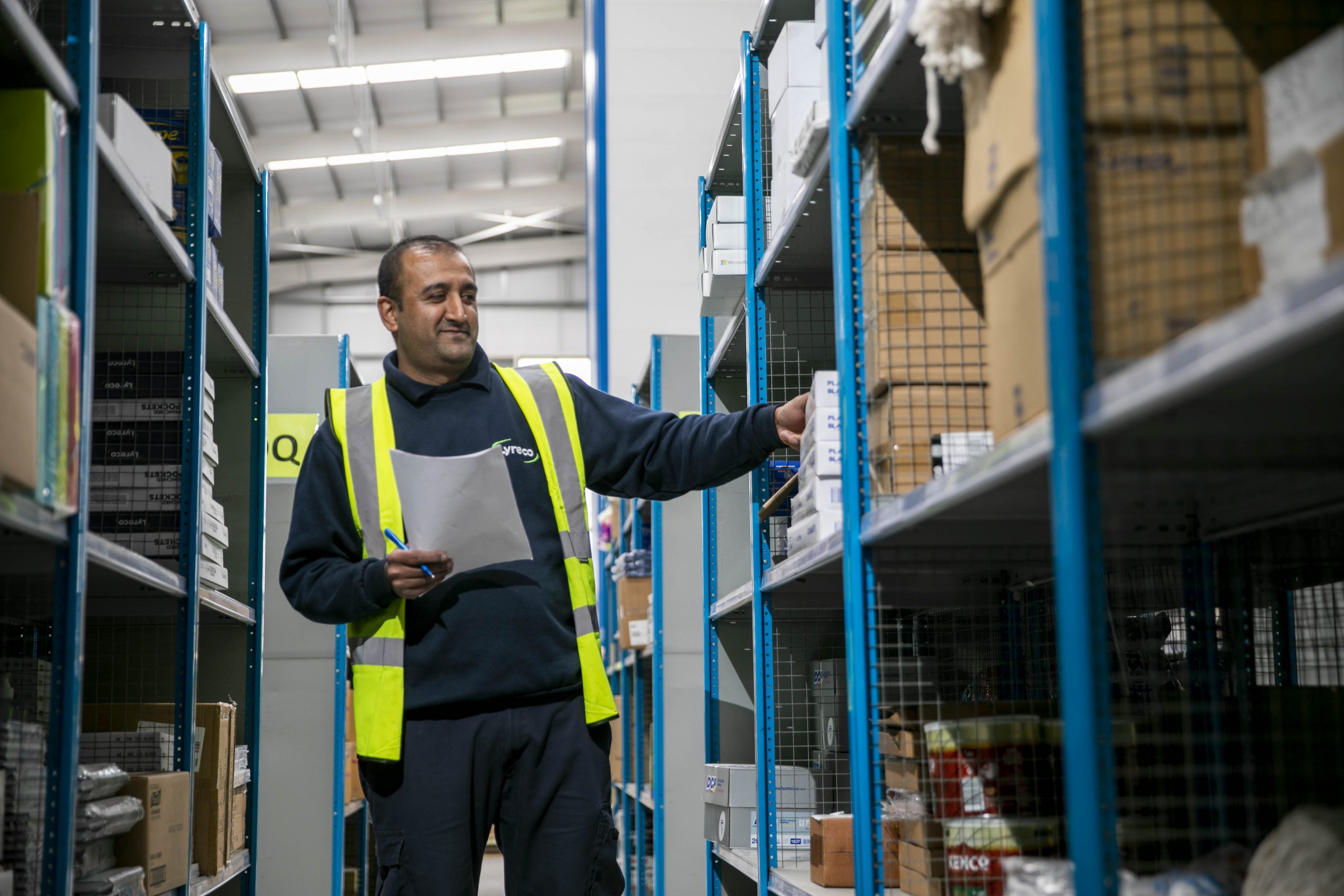 Through our fundraising and volunteering work, we go beyond the delivery of providing workplace solutions to make a difference in local communities. Our sustainable community's objective has been strengthened by our recent partnership with our 2022 Irish Charity Partner, Pieta. You can read about what Pieta do in our new blog.
At Lyreco we want to lead the way in sustainable practices for our industry. By documenting our Lyreco Goodness work in Ireland, our CSR journey, and our ambitions for the future we remain focused on making economic, social, environmental, and cultural responsibilities a priority. We want to make a difference to our legacy and embody all that Lyreco Goodness represents.
For more information and to read our full Ireland report click here
You can also read the main UK and Ireland Annual CSR report for 2022 here.