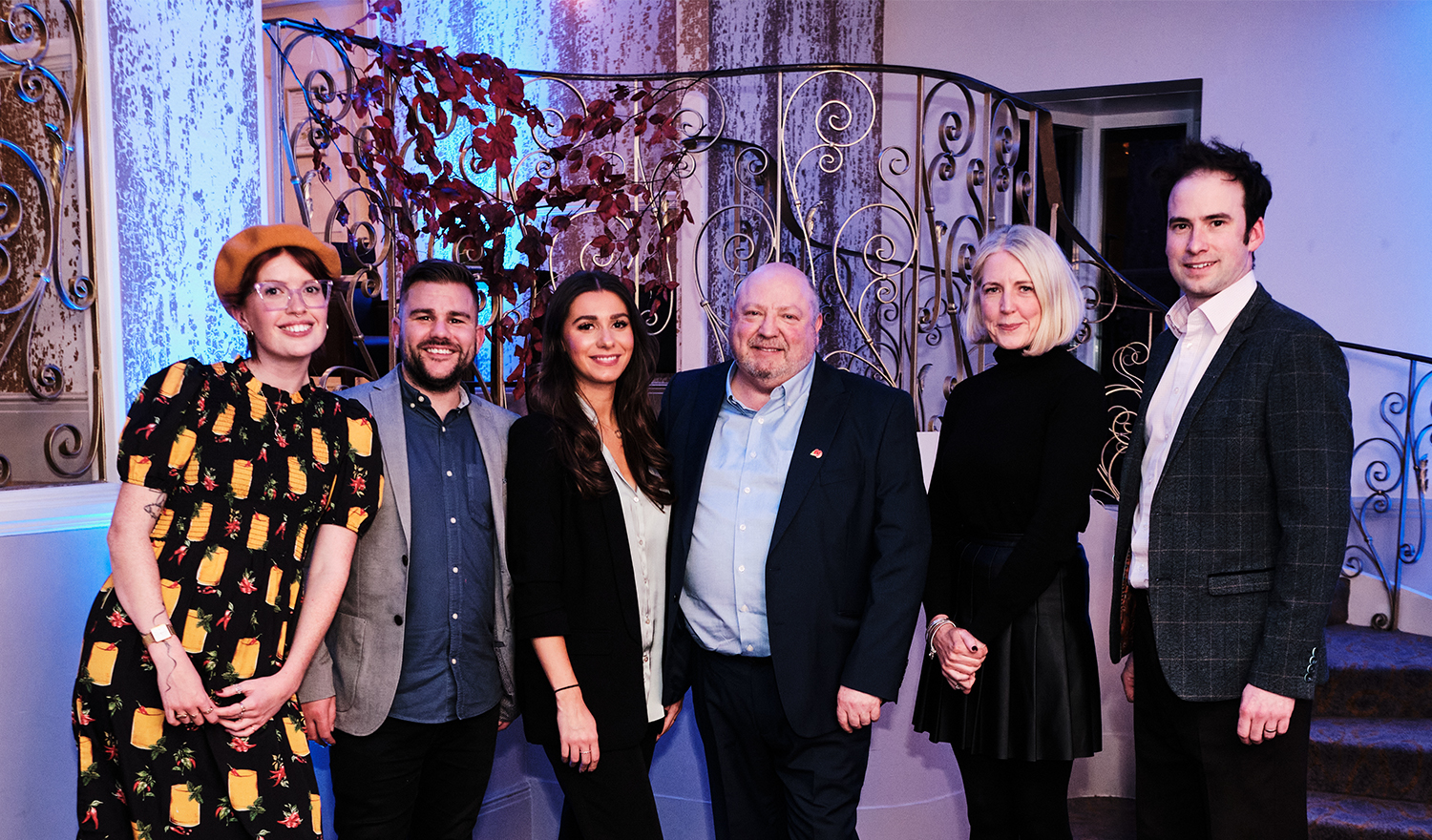 Lyreco Goodness Autumnal Charity Dinner – A night in support of our six charity partners
Our Autumnal Charity Dinner came to fruition in Shrewsbury last night in celebration of our Lyreco Goodness charity partners.
Despite pandemic push backs, Lyreco hosted the long-awaited and highly anticipated Lyreco Goodness Charity Dinner, a night which saw us raise over £20,000 for our six charity partners – The Lighthouse Club, Birmingham Children's Hospital, The Shrewsbury Ark, The Mental Health Foundation, Workingrite, and Pieta.
Each year as part of our Lyreco Goodness proposition, we select several charities to partner with and support, forming part of our ambition to positively impact society whilst empowering our people to give something back to the communities we work in.
Our Sustainability and Social Value team organised the evening, which took place at the Mecure Hotel and Spa in Shrewsbury, celebrating all things Lyreco Goodness and the invaluable work our charity partners deliver each day. Whether that's working towards good mental health for all, providing emotional, physical, and financial support for the construction community or aiding lifesaving services in Ireland.
All of our charity partners are making a difference for those who need it, and Lyreco couldn't be prouder to do our bit in supporting their good causes.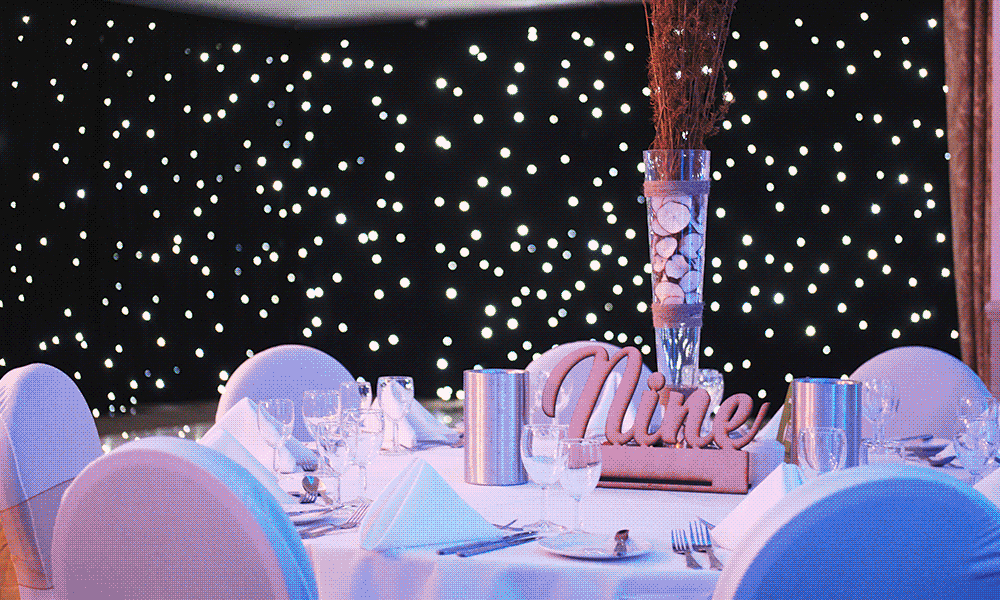 This charity dinner was the first big event we have been able to organise since the pandemic and since working with our charity partners at the start of this year.

The event was not only a lot of fun to be a part of, as we met up with some of our key suppliers and colleagues, but we also had the opportunity to meet some of our charity partners in person for the first time.

Speaking about the night, Andrew Bryers, Head of Sustainability, at Lyreco UK & Ireland
This year, Lyreco employees were involved in multiple fundraising activities, from bake sales and marathons to a 16-mile walk to Shrewsbury Ark and a 170-mile cycle, the distance from Lyreco's Head Office in Telford to the Mental Health Foundation in London.
"The Mental Health Foundation would like to thank Lyreco for their support over what has been a difficult year for us all." said Fiona Halton, Head of Corporate Partnerships, at the Mental Health Foundation. "Throughout 2022, their donations have enabled us to continue to support at-risk families and young people, vulnerable adults, and people with long-term health conditions. We're grateful for everyone who has bought tickets and came along for a great cause."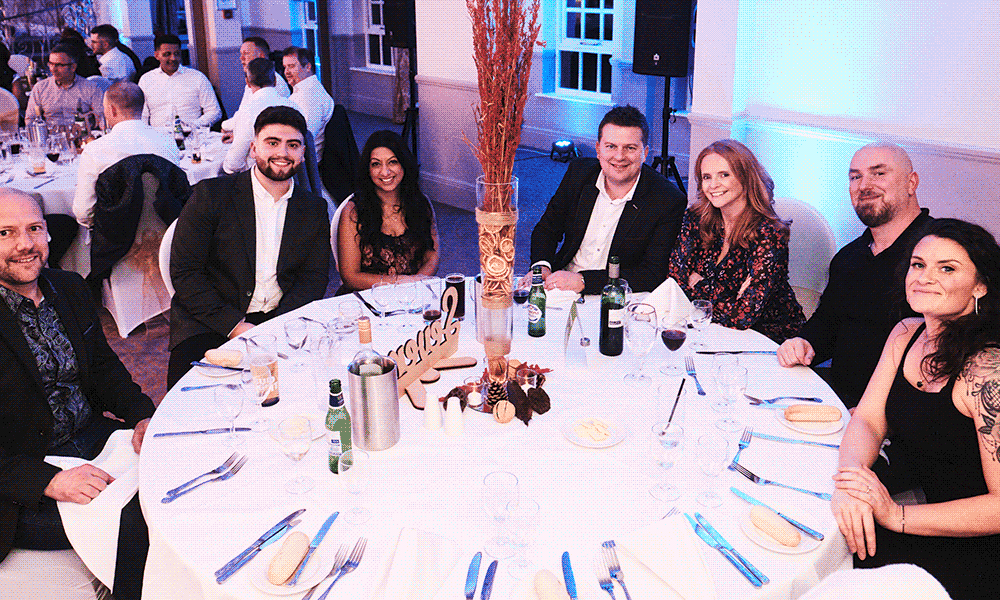 "It is always amazing to have a charity partner who can amplify our message of support to their supply chain." said Tom McConkey, Head of Partnerships, at the Lighthouse Club. "The support that Lyreco has provided to us has enabled us to continue to deliver support to our industry and ensure that no construction worker or their family are alone in crisis. The Lighthouse Club is very much about community and family, and Lyreco encompasses that."
Of One Accord Choir opened the night, followed by entertainment from On the Rocks Jazz Band and a 3-course meal delivered by our unsuspected singing waiters! The evening incorporated lots of 'goodness' throughout, but some of the night's highlights include the photos taken by guests in the photo booth with a cutout of Winston our wellbeing dog and the many generous donations made by guests throughout the night.
"We were absolutely over the moon to be Lyreco UK and Ireland's charity partner for 2022." said Dearbhla Craddock, Senior Corporate Fundraising Officer, at Birmingham Children's Hospital Charity. "Since January 2022, the dedicated teams have helped us do more for countless patients. It's been an amazing night. The room was just full of inspirational people."
We would like to take the opportunity to thank all of those who attended the dinner, as well as Fellowes and Maidens and Sons for sponsoring part of the event.
Andrew Bryers adds, "The funds raised last night are only one aspect of Lyreco trying to support our partners, which includes communicating them to employees and customers. These charities do some incredible work, and hopefully, Lyreco has helped in a small way to support them."
Lyreco Goodness Autumnal Charity Dinner Sponsors