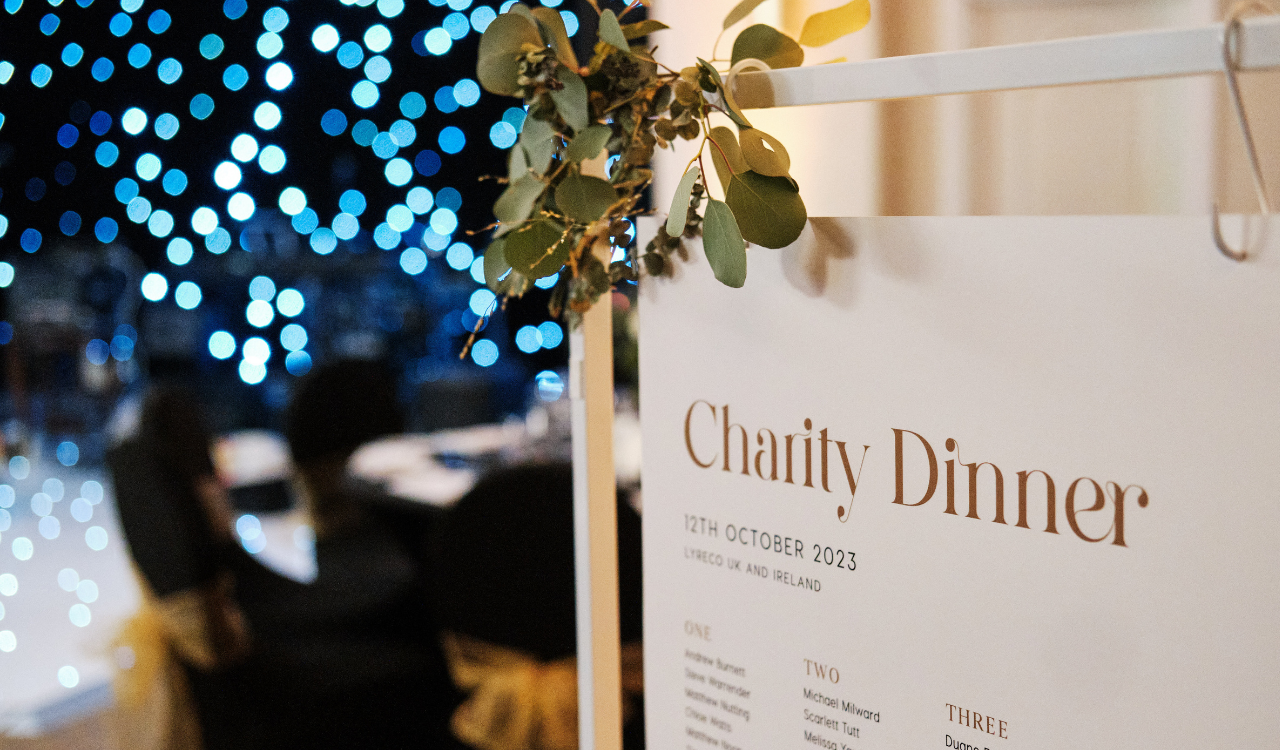 Lyreco's Charity Dinner: Uniting Hearts and Raising Funds for a Good Cause
On Thursday, October 12th, the Annual Lyreco Charity Dinner was held at Albrighton Hall in Shrewsbury. This special evening was a true testament to the power of the community coming together to make a positive impact. We played host to over 100 attendees, including our own dedicated team and The Lyreco Senior Management team. But the real stars of the night were the charities Lyreco supports: The Shrewsbury Ark, The Mental Health Foundation, The Lighthouse Club, and Pieta, the Irish charity.

While not all the supported charities could make it to the event, they were certainly present in spirit. The dinner managed to raise an incredible £30,000 for these organisations, showcasing the generosity and compassion of the Lyreco community.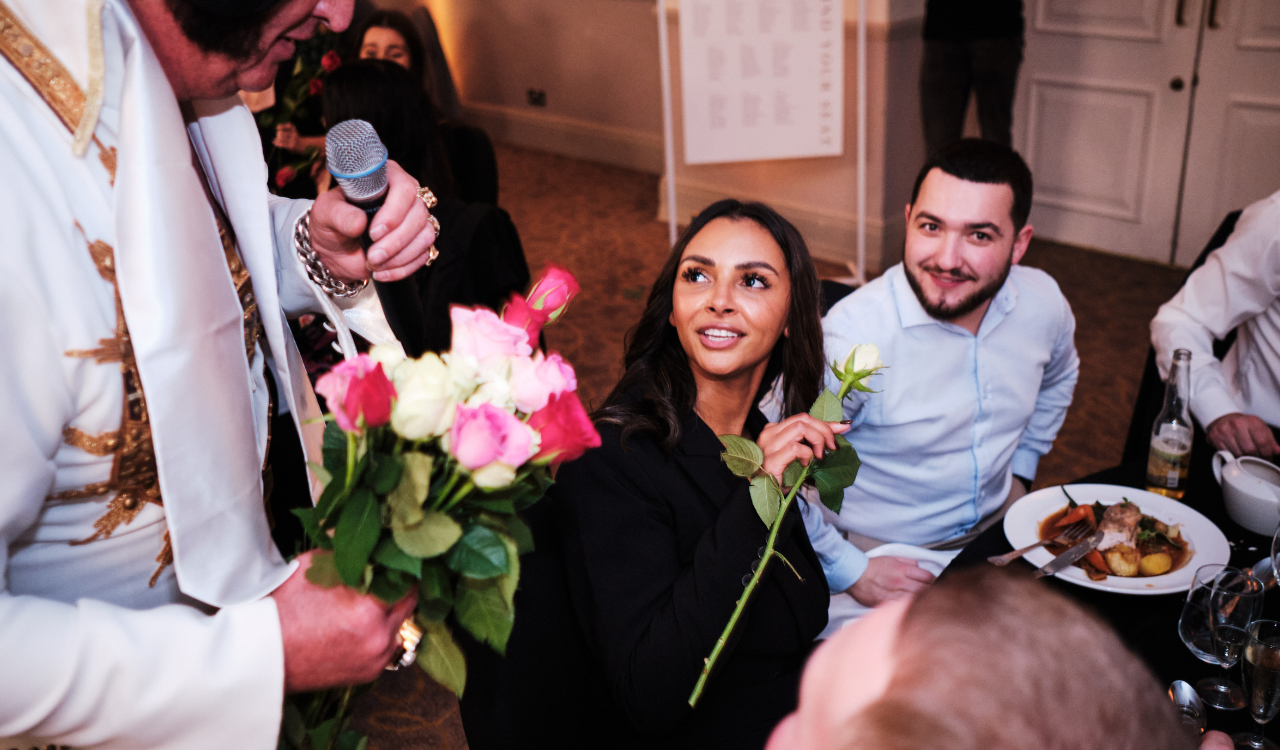 The entertainment for the evening was diverse and captivating. Country singer, James Hickman welcomed everyone to the venue, setting the tone for the night. Clive the caricature artist's witty drawings brought smiles and laughter whilst the photo booth provided the perfect backdrop for attendees to capture memories.
The night got even more exciting when an Elvis tribute artist took the stage. "The King" himself would have been proud. The live band that followed kept the energy high, making sure there was never a dull moment on the dance floor.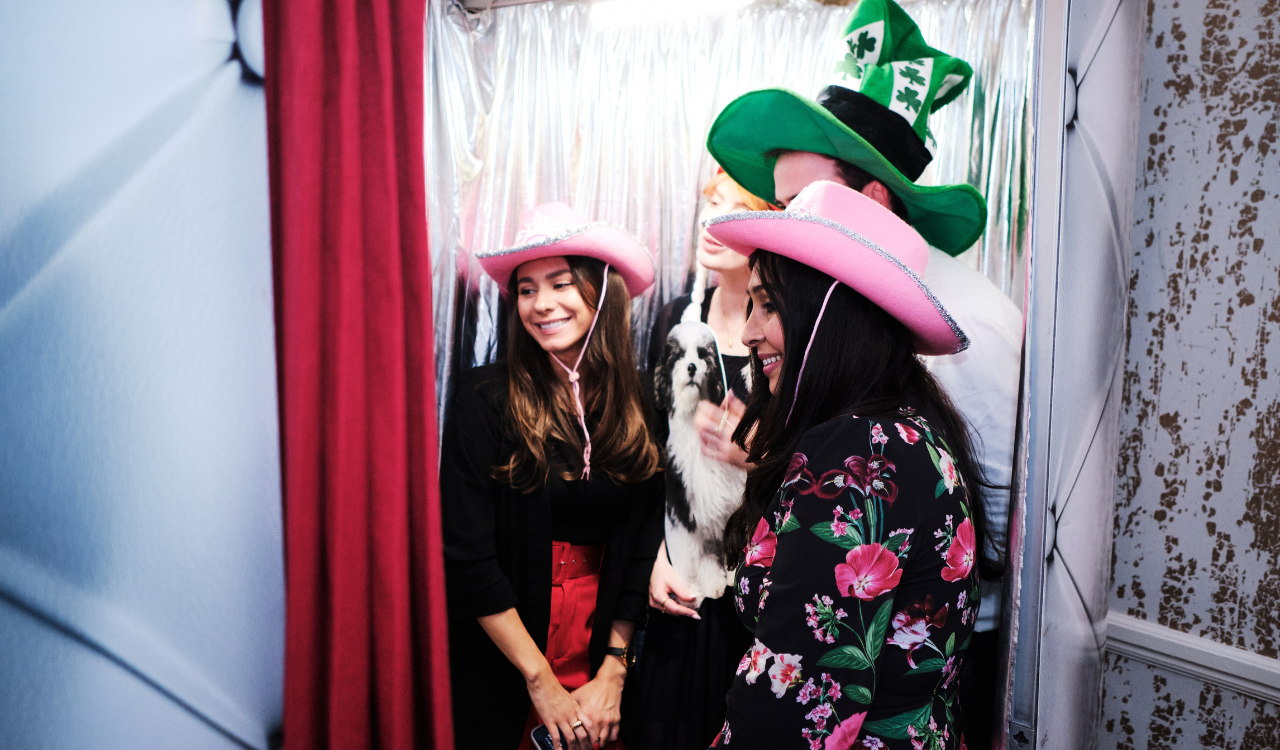 None of this would have been possible without the generosity of the event sponsors – Unigloves, DAMS, Maidens, and Energizer – who played a pivotal role in making this night a success.
The Annual Lyreco Charity Dinner served as a reminder of the incredible things that can happen when people unite for a common cause. It's more than just fundraising; it's about building connections and fostering relationships. It's a celebration of giving and supporting those in need.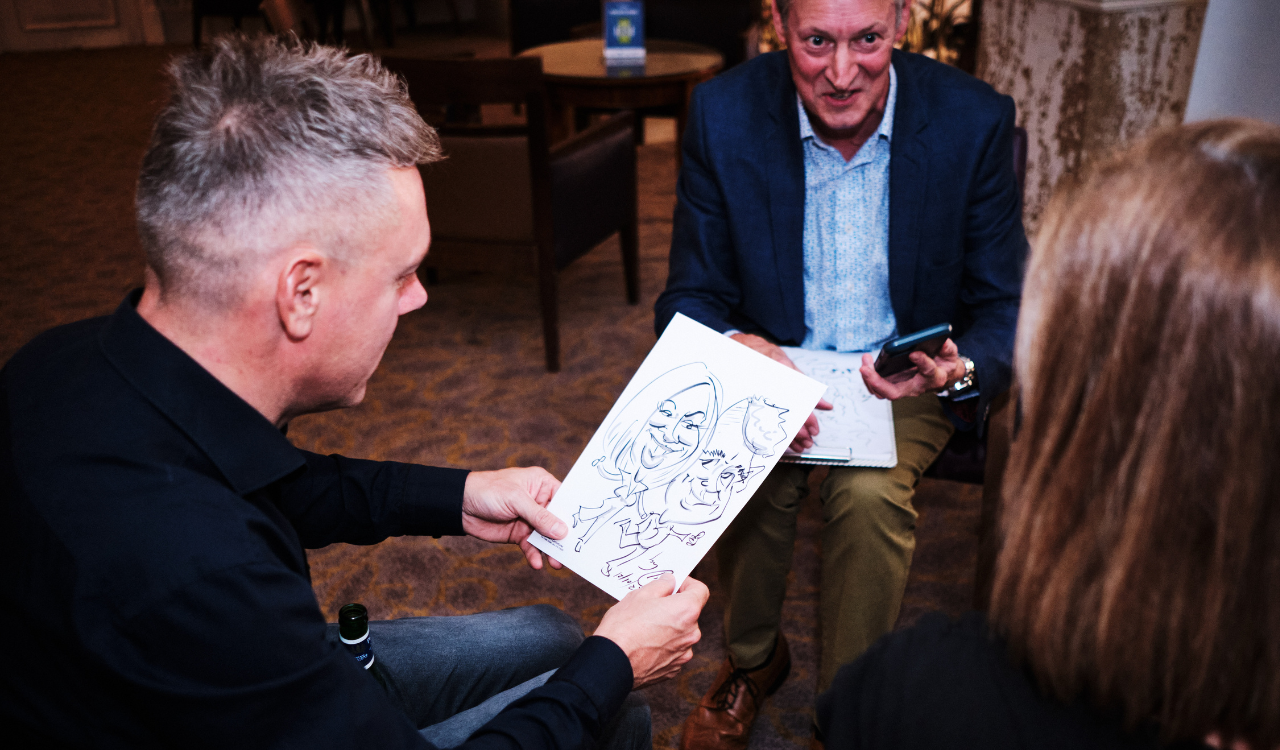 In a world that can often feel divided, nights like this are essential. They bridge the gap between our busy lives and the causes that need our support. They inspire us to be more compassionate, more giving, and more aware of the world around us.
If you want to be part of this movement and support the incredible charities that Lyreco champions, follow the link and where you can make your donation.