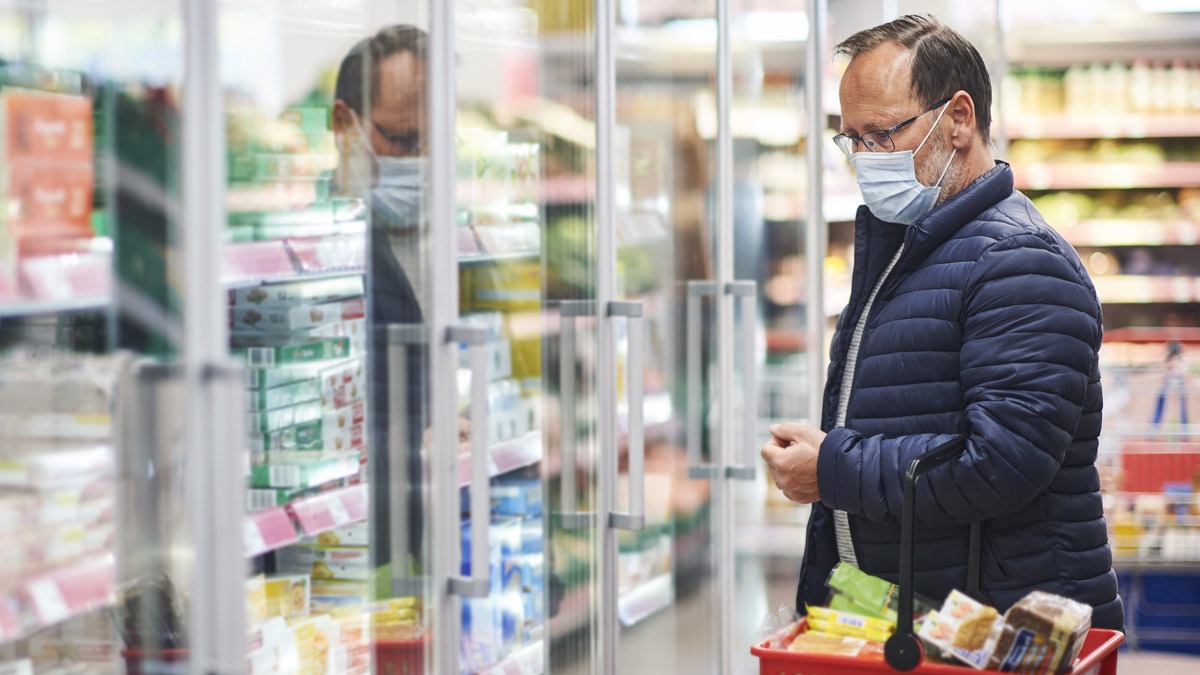 Preventing the spread of germs through effective and safe disposal of PPE & Face coverings
Throughout the Covid-19 pandemic, essential PPE such as masks, gloves and aprons have been fundamental in protecting you and your team's health and safety. To continue to protect those around you, it is essential we all understand how to effectively dispose of PPE and face coverings to prevent the spread of infection.
How to safely remove
personal protective equipment
Removing your personal protective equipment should only be done when you are finished using it. When removing your face covering you need to ensure you avoid touching the inside of your face covering and always wash your hands with soap and warm water for 20 seconds or when not possible, use hand sanitiser after removing.
When disposing of used face coverings, gloves, aprons
and other PPE you should always:
Dispose of items in your 'black bag' / refuse sack waste bin at home or at work, or a litter bin if you're outside
Do not put them in a recycling bin as they cannot be recycled through conventional recycling facilities
Take them home with you if there is no litter bin – do not drop them as litter
You do not need to:
Put them in an extra bag (double bagging only required if you are self-isolating)
Store them for a time before throwing them away
The best Waste Bins to use:
As a business, it is your responsibility to provide extra bins around the workplace for your staff and customers to throw away their waste face coverings and PPE safely.
Closed bins and Non-touch bins are essential to help prevent the transmission of germs throughout the workplace. We have a wide range of Non-Touch waste bins varying in sizes with a step-on foot pedal enabling hands-free operation and a smooth surface area for easy cleaning.
Implement a more hygienic waste disposal regime:
Emptying bins and cleaning at-risk areas as often as possible can help reduce the chance of infection spreading. It's not only just a case of keeping waste out of contact with clean surfaces – the airborne dispersion of bacteria means that waste materials must always be well-contained in a Non-touch closed bin. Ensuring these bins are emptied regularly can prevent over spillage of the waste bin and litter around the area.
How to wash fabric reusable face coverings:
Fabric face coverings should be washed after each use. It is important to always remove face coverings correctly and wash your hands after handling or touching a used face covering.
Washing machine
You can include your face covering with your regular laundry. Use regular laundry detergent and the warmest appropriate water setting for the fabric used to make the face covering. After laundering your fabric masks, tumble dry them in the dryer on a high setting.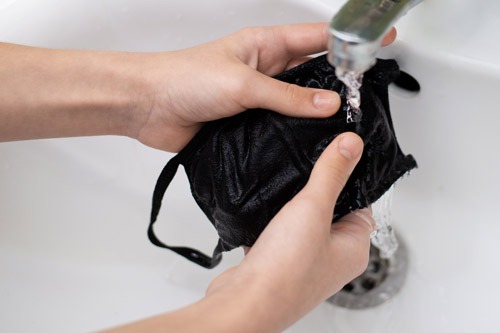 Hand Wash
If you would prefer to hand wash your reusable mask; use warm and soapy water. Scrub the mask for at least 20 seconds, and dry on high heat in the dryer.
How to correctly wash your face shield:
To avoid creating surface scratches, submerge the face shield in warm soapy water. A soft cloth or sponge can be used to gently clean the shield.
Rinse the shield in clear water and dry with a soft cotton towel or a microfibre cloth. Remember soap and water removes microbes on our hands, so it will work on your shield as well.
How to wash your reusable apron:
Reusable fabric aprons can be treated exactly the same as your fabric face covering. You can include your apron with your regular laundry detergent and the warmest appropriate setting. We recommend tumble drying them on a high setting, in line with the guidelines issued on the instructions.
Confused about what PPE is suitable for you?
Check out our guide on how to find the right mask for you.
For more information on the Government guidelines around disposing of face coverings and other personal protective equipment, please visit here.
Visit our Back To Work shop by clicking here.