Lyreco Goodness Social Value Partners
We're pleased to introduce our new Lyreco Goodness Social Value Partners

We actively engage with charities and external organisations creating benefits for Lyreco and our wider society. To help incorporate social value into our business proposition, we have onboarded several Social Value Partners.

Our Lyreco Goodness Social Value Partners have been selected so that we're able to support our customers and communities on a national level across the UK and Ireland. As part of our Lyreco Goodness proposition, our Social Value Partners deliver services or promote opportunities to support our people, planet, and communities.
ABC Life Support

ABC Life Support CIC is a Social Enterprise training company providing interactive and engaging First Aid and Mental Health First Aid training across the UK. We are passionate about delivering this life saving training to all, and we are working towards a day when everyone can gain this access.
Our Social Enterprise model works through providing organisations with mandatory health and safety training. Through our partnerships we then offer parents and those with low social/economic mobility the opportunity to access our life saving skills. Our impact comes in two parts: those who gain the knowledge to save a life and providing free of charge or discounted training to our impact partners.
"We are delighted to be one of Lyreco's Social Value Partners and we are so pleased to be working with an organisation which shares our beliefs in social value and business for good."
Ingrid Fawcett: Communications Manager at ABC Life Support
Take a look at ABC Life Support's 2023 Impact Report here.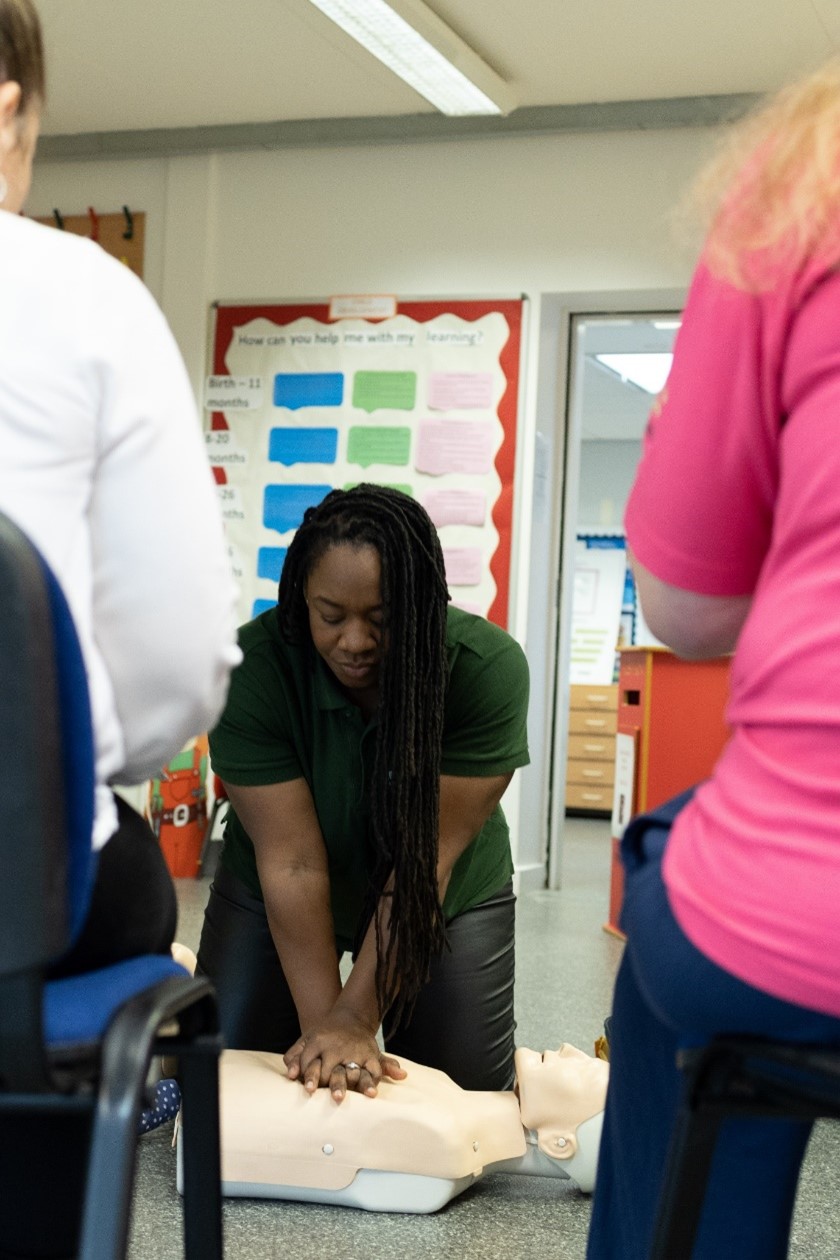 The Carbon Literacy Project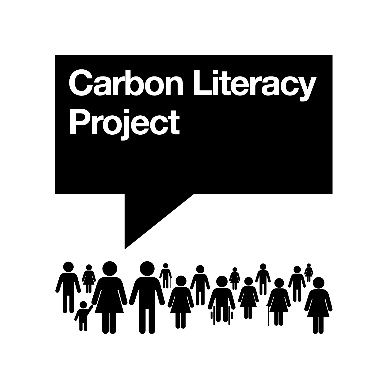 Carbon Literacy is an externally verified core workplace competence that adds to your organisation's capacity to minimise its carbon footprint. Its delivery is co-ordinated by the Carbon Literacy Project who enable employers, educators and communities to design and certify courses that are usually delivered in house. They also enable the use of shareable training toolkits for some sectors such as local government, universities, colleges, the NHS, sport and automotive. The day's-worth of training always ends with the learners devising actions for themselves that they take into the workplace.
"The social value partnership with Lyreco, as well as being unique, is a brilliant opportunity for the Carbon Literacy Project to add to the value of the services that Lyreco provide. This will enable Lyreco clients to respond to the climate crisis and should contribute substantially to the UK's race to Net Zero."
Phil Korbel: Co-Founder/Director of Advocacy at the Carbon Literacy Project
For one insight into the range of impacts of Carbon Literacy, this is a snapshot of the outcomes from one group of companies' training. You can also see what one university thought of their training roll-out.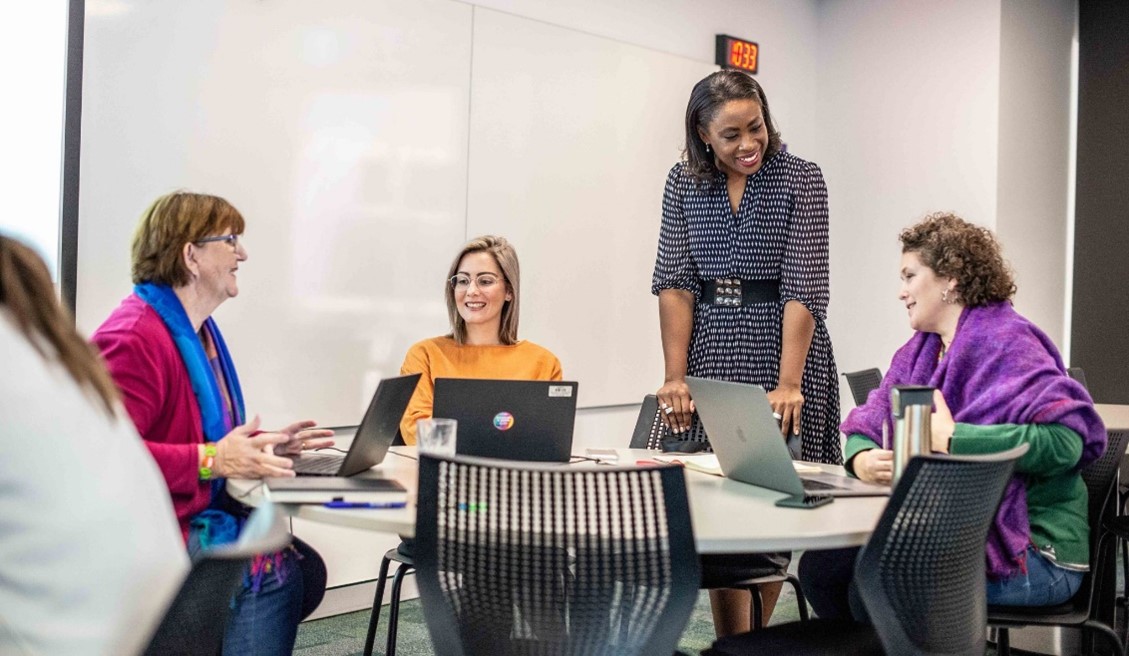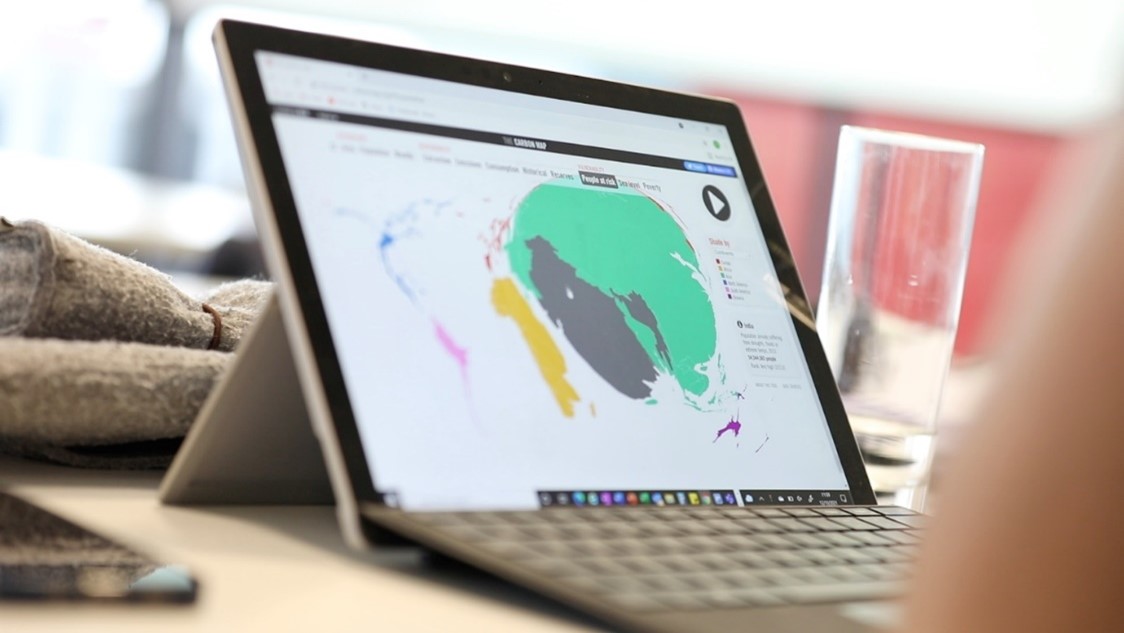 GLOBAL ACTION PLAN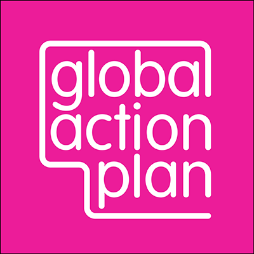 Global Action Plan is an environmental charity working towards a green and thriving planet, where everyone can enjoy happy and healthy lives within the Earth's limits. They are a UK based charity with a global network of collaborators. Their work spans many areas where people's health and planetary health intersect – from campaigning on children's right to breathe clean air, running the UK's Clean Air Day, empowering young people to take action on climate change and building a movement to tackle the harms of big tech and social media. Through collaboration with a diverse range of people and organisations, Global Action Plan aims to develop solutions that are both grounded in experience and ambitious for change.
As part of Global Action Plan's youth social action work, they run the UK Schools Sustainability Network (UKSSN), an award-winning powerful network that empowers and inspires young people to take action for a sustainable future. UKSSN brings together networks of students across all regions of the UK to connect and collaborate on issues they care about, fully supported by school staff. Their vital work was recognised recently with the #NetZero50 People's Choice Award.
"Global Action Plan are very pleased to be working with Lyreco UK as a Social Value Partner. Collaboration is key to deliver sustainability for people and planet and can inspire action and lead to change. Through our work, we show people how their actions can create the space for systemic change and empower people to use their voices and their talents to work towards a better future. Alongside our partners and funders, we offer the opportunity to be part of collective action on the biggest issues of our time"
Nicky O'Malley: Director of Corporate Partnerships

Take a look at Global Action Plan's impact report here and here, and watch the video on why you should join the UKSSN here.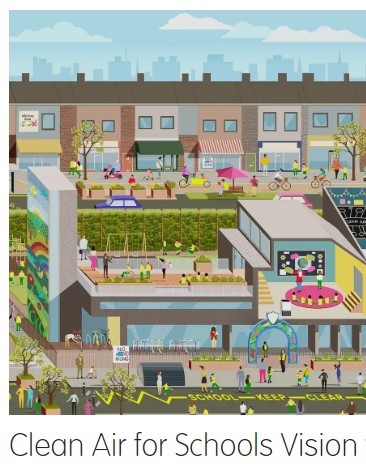 For a business to support people with non-visible disabilities, it needs to nurture a culture where someone feels safe to share that they have a non-visible disability; a culture where talking about disability isn't avoided and a culture where everyone has the same opportunities and a voice to impact the business.
The Hidden Disabilities Sunflower helps businesses support colleagues and customers with non-visible disabilities. It is a simple tool for someone to voluntarily share that they have a disability or condition that may not be immediately apparent – and that may need a helping hand, understanding, or more time in shops, at work, on transport, or in public spaces.
"Lyreco UK and Ireland are already a Corporate Member of the Hidden Disabilities Sunflower and so we're delighted to be a Social Value Partner – building a network of organisations that support their colleagues and customers with non-visible disabilities forms the foundation of our goal to improve the daily experiences of all Sunflower wearers – whether that is at work, on transport, in shops, or in public spaces."
Paul White, CEO Hidden Disabilities Sunflower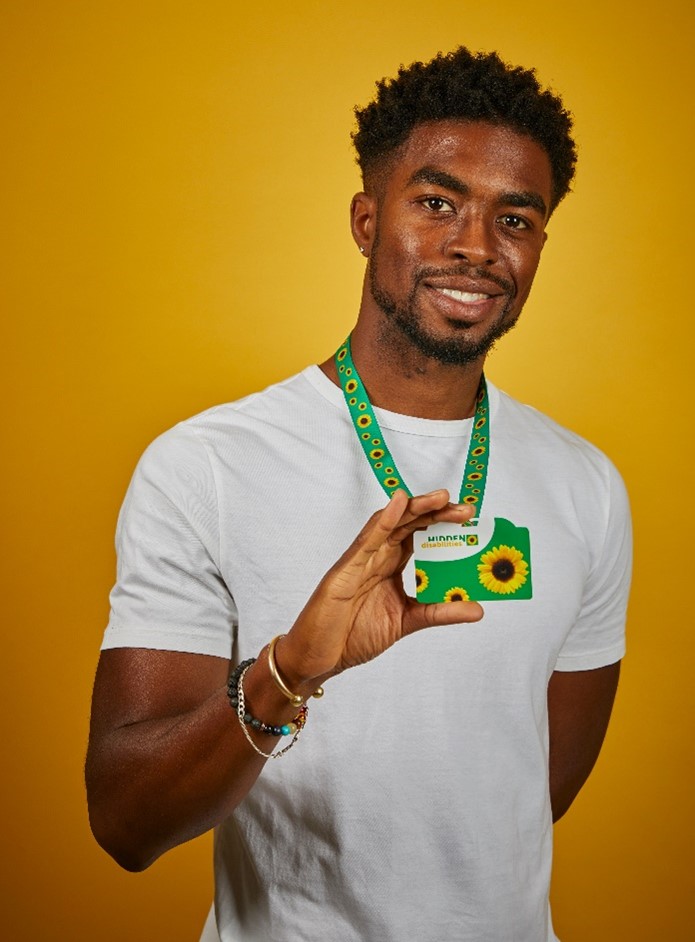 Shaw trust

Shaw Trust help more than 500,000 people every year by delivering a diverse range of not-for-profit public services focusing on care, education, work and wellbeing. They are one of the UK's largest charities, supporting people for over 40 years and employing more than 3,000 people in England, Scotland and Wales. Shaw Trust work with commissioners, employers and other partners to deliver services of the highest quality and lasting social value.
"Shaw Trust are excited to have a new partnership with Lyreco. It's inspirational to be invited to the table of likeminded organisations who have a shared purpose in social value. Shaw Trust specialise in supporting individuals who are seen to have a disadvantage and ensure that they are supported to maximise and open them up to their own opportunities. By contributing to this partnership Shaw Trust can provide information, advice and guidance to organisations in the social value partnership Lyreco provide. The discussion of CSR can be supported in employability by a number of the following opportunities: providing opportunities to our participants in work placements, interviews and/or job opportunities, volunteering for workforces on our programmes, starting the conversation of being disability confident employers and so much more!"

Louise Crockerton: Head of Employer and Skills Services – Specialist Employability Services.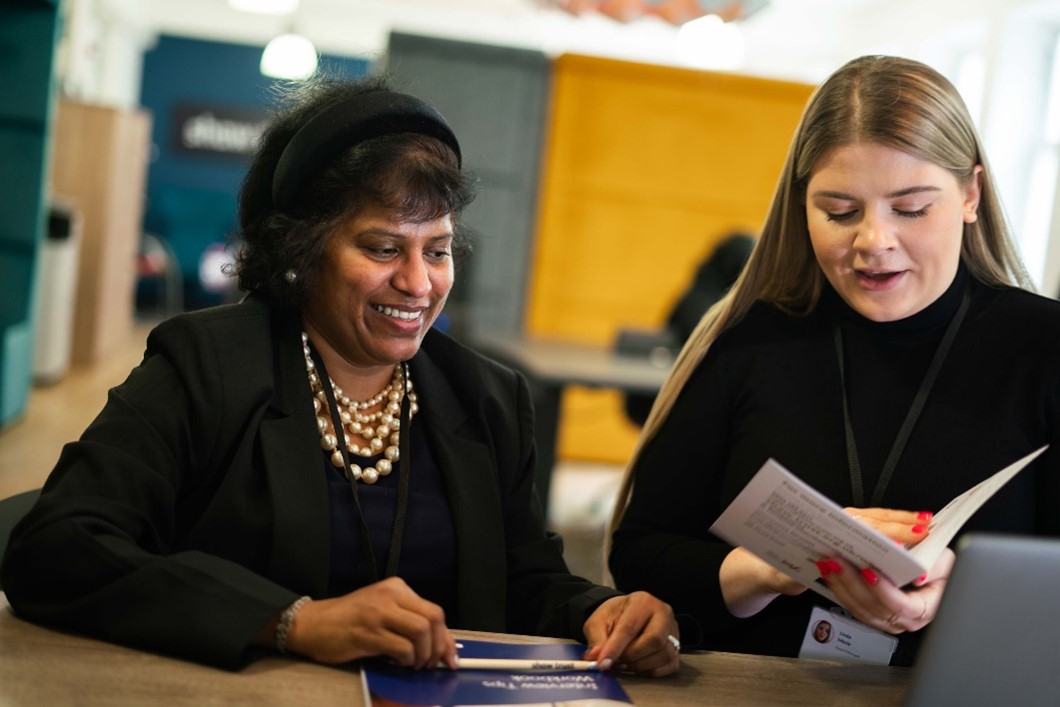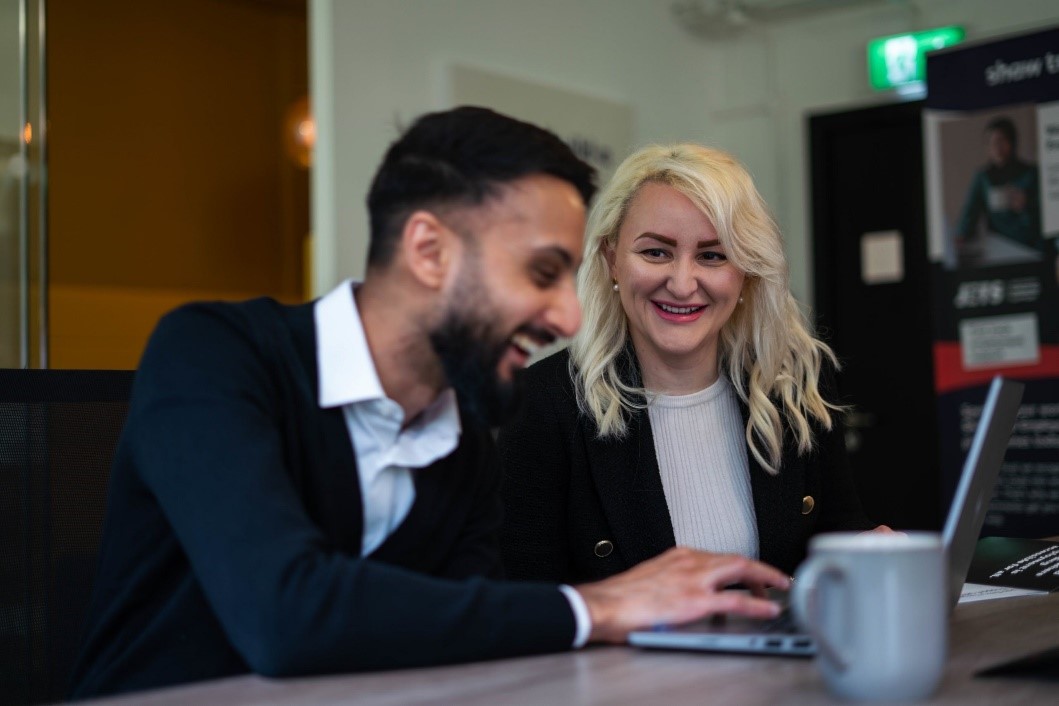 SOS-UK

SOS-UK is a new youth-led charity working to put sustainability at the heart of the education system. Founded in 2019 by students and staff at NUS, SOS-UK supports students to develop and deliver their own campaigns and projects to tackle the climate emergency and ecological crisis, and to deliver climate justice.
"We are delighted to be a social value partner of Lyreco and look forward to working together as we support more people to take practical action on the climate emergency."
Jamie Agombar: Execurive Director at SOS-UK
Take a look at SOS-UK's Impact Report here.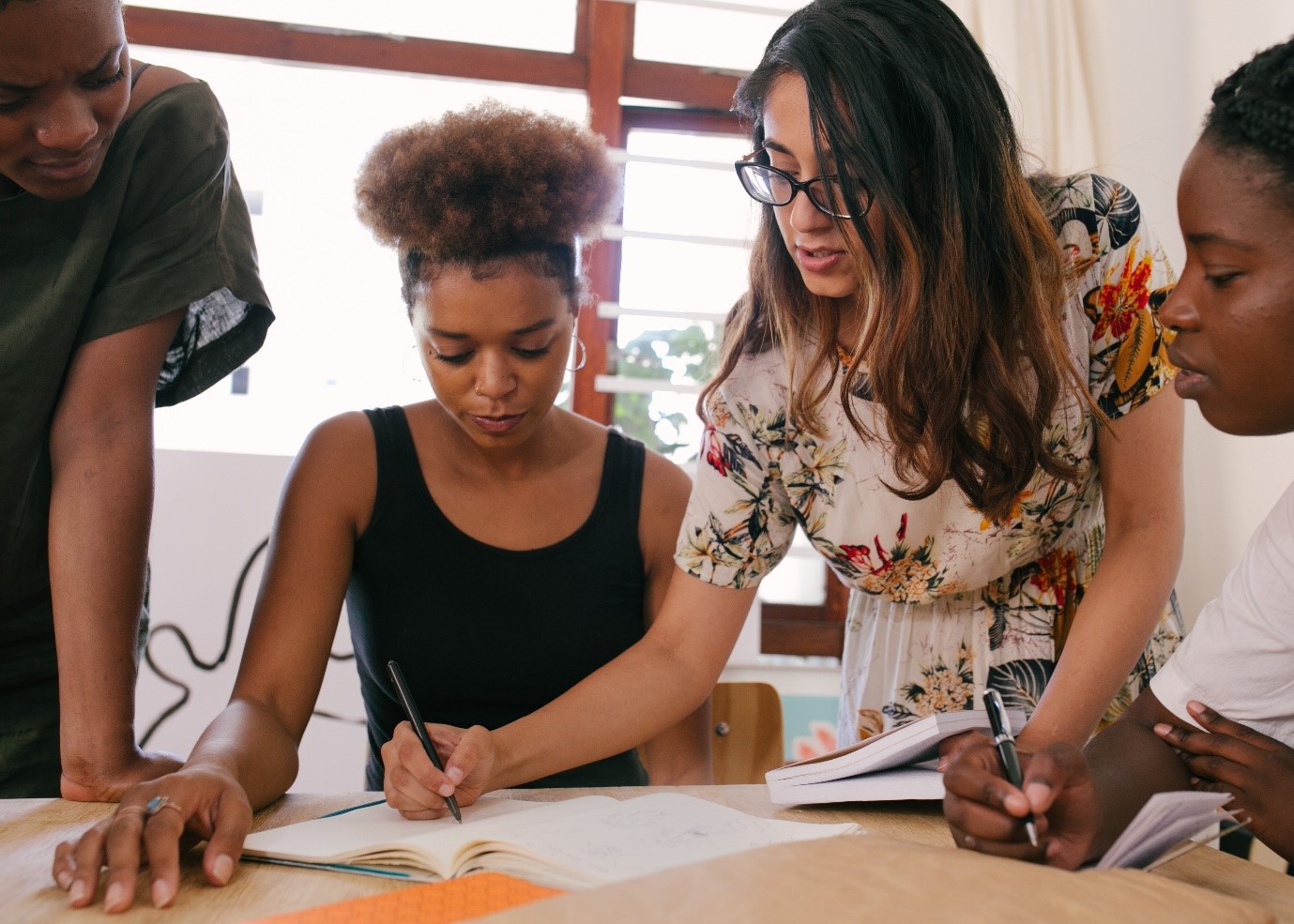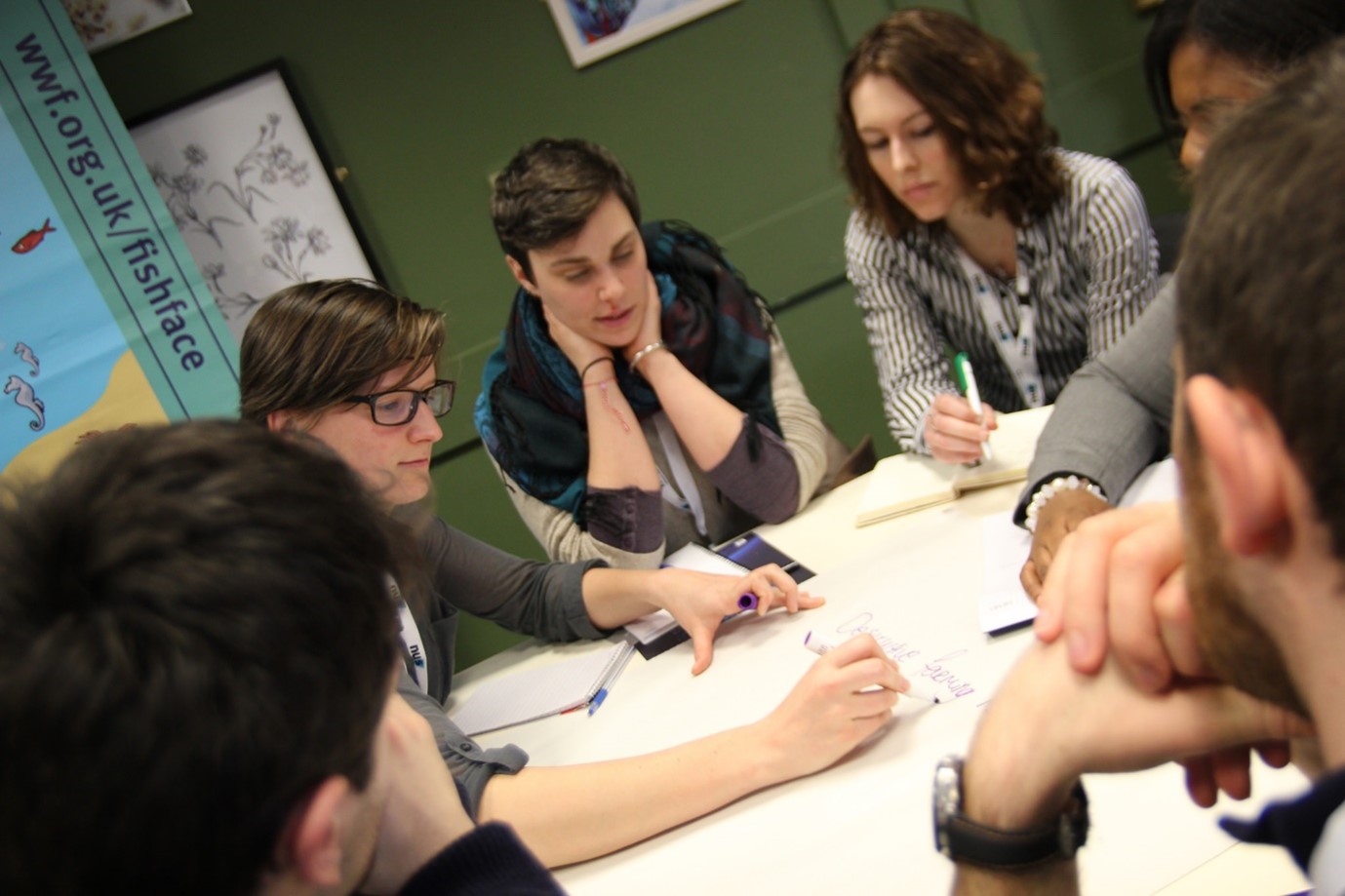 VALUE MATCH

"At Value Match, we believe in creating sustainable prosperity through positive commercial interventions that support responsible and inclusive growth for both individuals and organisations.
As a key Social Value Partner to Lyreco UK & Ireland, we are experts in supporting suppliers and customers in establishing a strategic approach to sustainability, diversity and social impact through a purpose-built assessment framework. This provides a baseline, a prioritised action plan, which focuses upon ensuring measurable benefits and outcomes are achieved whilst complying with legal, regulatory and policy obligations. As procurement experts we specifically support suppliers focusing on demonstrating positive impact to potential Public and Private Sector customers while complying with future changes to Government policy and legislation, for example producing Carbon Reduction Plans for Government contracts".
Laura Davies: Director of Supplier Services at Value Match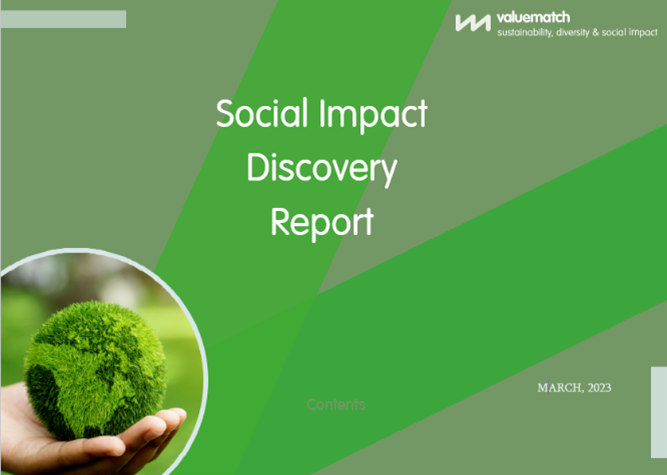 Wee seeds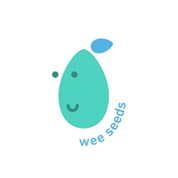 "Wee Seeds is a socially driven organisation, with a mission to positively impact on the mental health of the next generation. Whether it be at home, or in the classroom, the Wee Seeds Mini-Minds Toolbox nurtures calm and connection for those who use it, as well as helping grown ups teach children skills to future proof their mental health. Children's mental health issues are a rapidly rising statistic and at Wee Seeds we believe prevention is better than cure. We also offer an employee benefit package which enables employers to support their families, helping to reduce stress, anxiety and burnout.
As part of our social mission, Wee Seeds has a commitment to give-away 5,000 toolboxes over the next five years to families living in poverty, or who are struggling with mental health issues.
"We're delighted to be chosen as one of Lyreco's new Social Value Partners, and look forward to supporting their programme to be socially responsible, both within their work and the wider community. At Wee Seeds, we believe shaping the mental health of the next generation is key to our future, and that social mission is so important to us. Societal responsibility is something that connects us, and so we're really happy to be working with others who also take that responsibility very seriously."
Christina Cran: Fouder of Wee Seeds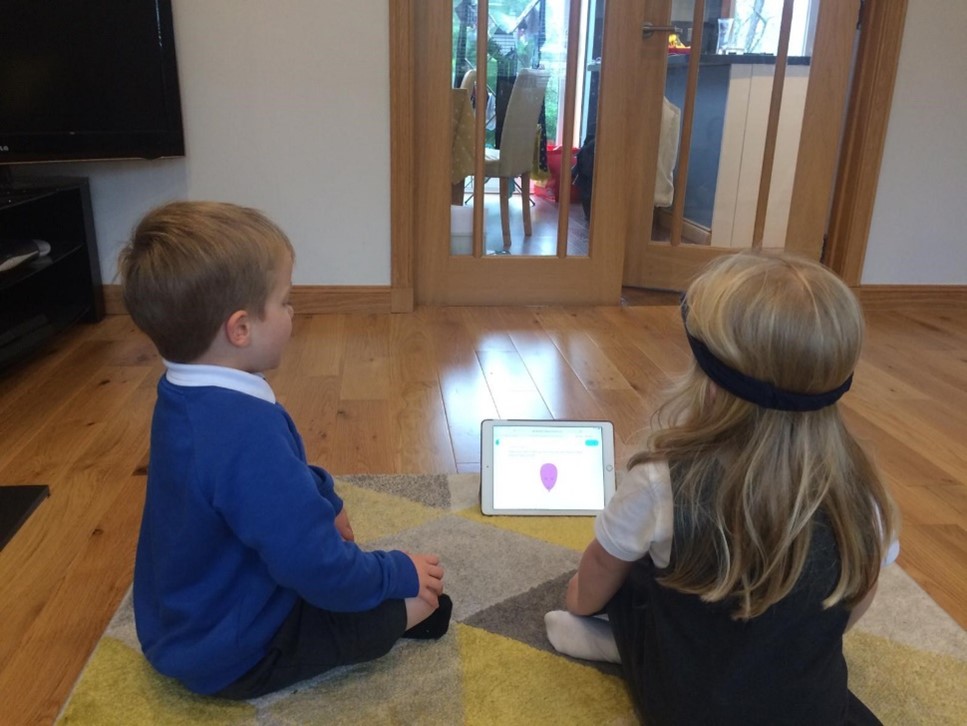 young enterprise

Young Enterprise is a leading national charity supporting young people through enterprise and financial education programmes. Our programmes help young people learn vital skills needed to earn and look after money, develop an enterprising mindset and make a valuable contribution to society. Working in a wide range of education and community settings, from youth centres to schools, colleges and universities, Young Enterprise partners with volunteers from the business community to provide unique opportunities for applied learning. Annually, we reach nearly 200,000 young people aged 5-18+ across the UK.
Simply put, Young Enterprise exists to empower young people to discover, develop and celebrate their skills and potential – giving them the best start to their working lives.
"Having built a fabulous partnership with Lyreco over the last five years, we're really looking forward to strengthening the relationship even further during our 60th anniversary year and beyond."
Keith Lee: Partnerships Manager at Young Enterprise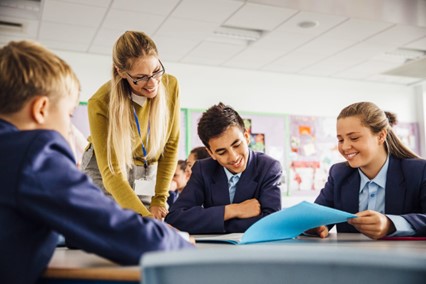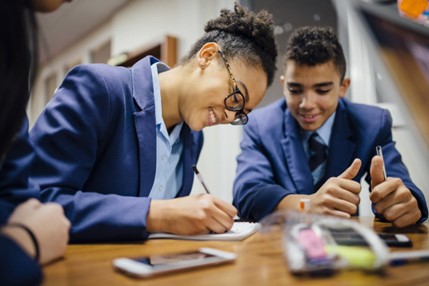 Lyreco Goodness
Discover more on our Goodness philosophy that is weaved into everything we do here at Lyreco & view our Lyreco Goodness 2023 Annual Report
Find out more