Burns, Biohazard, Critical Injury
& More
When considering workplace safety, first aid kits are one of the first things that come to mind. By law, every workplace requires first aid.
Our first aid kits cover a wide range of reactive incidents, including Burns, Biohazard, Haemorrhage & Critical Injury First Aid Kits, and Eyewash Kits for the workplace and vehicles.
Discover more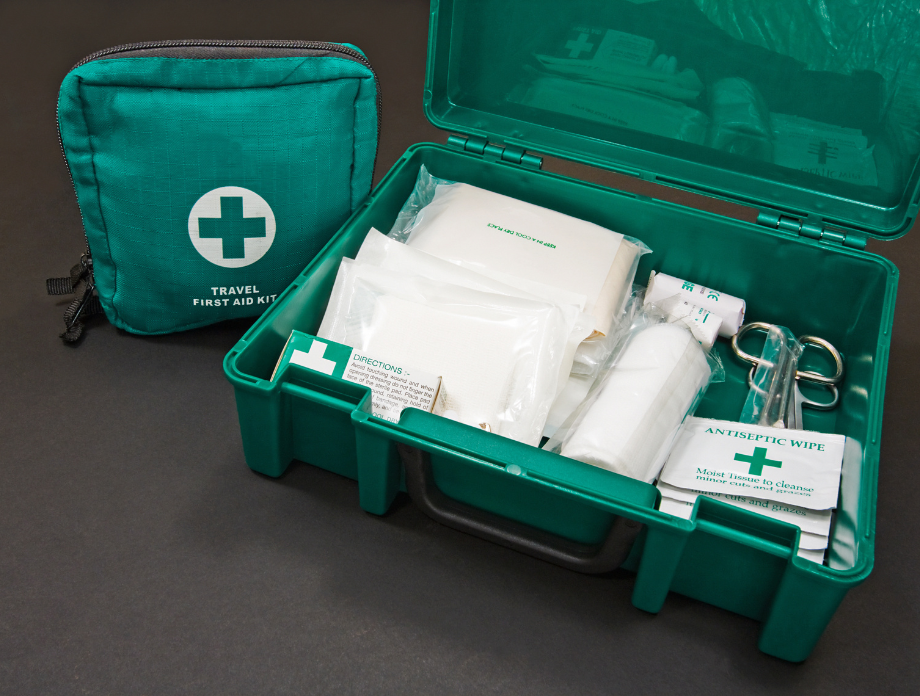 HSE vs BS8599-1:2019
Does your First Aid Kit has the BS stamp of approval? British Standard (BS) regulations for first aid are the only recognised standard in the UK.
For Ireland, please use HSA approved kits.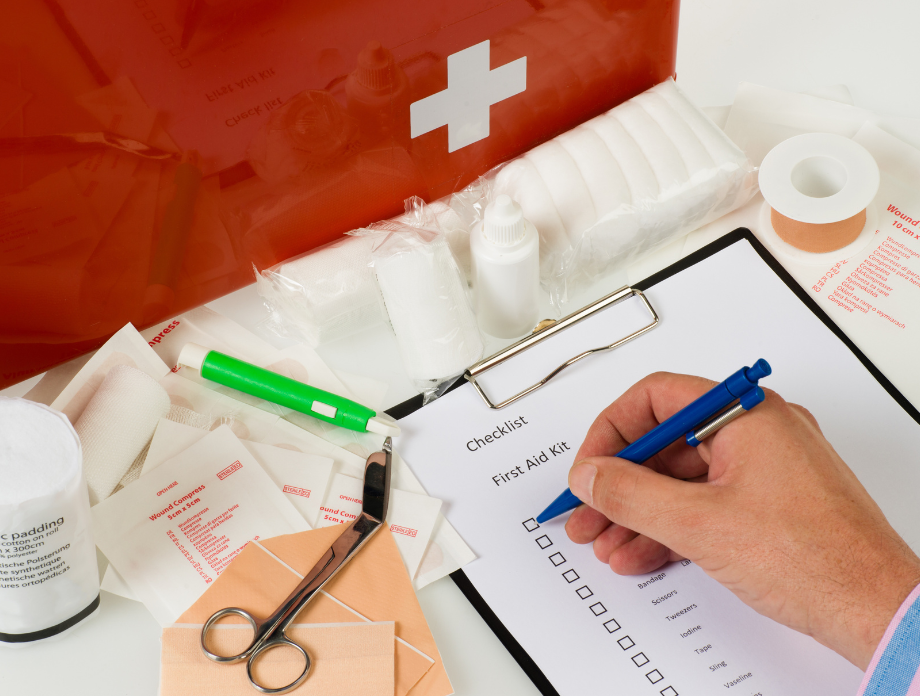 Replacing Existing Kits
Check your first aid kits regularly as some items can expire. If items have passed their expiry date, then they may be ineffective and unsafe and should be disposed of as soon as possible. Always check the manufacturer expiry date.
Did you know…
0
Non Fatal Injuries
16936 of reported non fatal injuries in 2021/22 were sprains & strains.
0
Lacerations or Open Wounds
5691 lacerations or open wounds were reported at work in 2021/22.
0
Burns
1443 burns were sustained in 2021/22, with 272 of burns covering more than 10% of the body.
Source: HSE
Standards & Markings
The British Standard BS8599-1:2019 was introduced in 2011 to meet the needs of the industry, users and stakeholders, and sets the minimum level to which workplace first aid kits should conform. The standard supports the Health and Safety (First Aid) Regulations 1981 which require all employers to have first aid kits available in the workplace
The British Standard for vehicle first aid kits. Components have been specifically selected for ease of use, and for coping with both minor and major road traffic accident injuries, without the need for special training. The size and the quantity of kits for any vehicle is determined by the vehicle type and passenger numbers.
Discover First Aid Kits
Explore First Aid Kits from Lyreco, supplied by one of the biggest brands across PPE & safety.
You'll find a range of products marked as sustainable via our Sustainable Selection methodology. The selection methodology is assessed by SGS and based on 3 criteria – People at Work, Planet, and Community by Lyreco. By shopping these products, you're making a more socially & ecologically responsible safety procurement option.
Our Safety Brand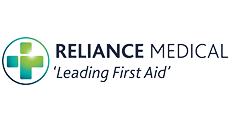 Standard First Aid Kits
To determine which first aid kit you require, you'll need to consider several factors within your working environment: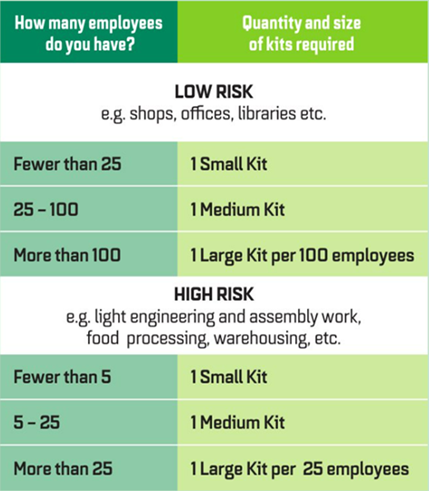 Sustainability and Safety – All of our first aid kits are made from recycled or recyclable plastic, with Spectre and Aura products made from 100% recycled material.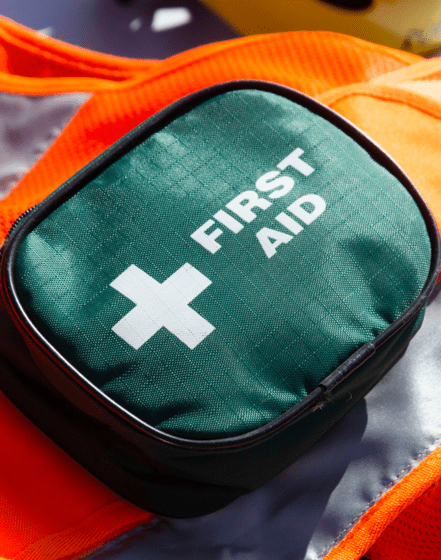 Haemorrhage & Critical Injury First Aid Kits
Catastrophic haemorrhage is the term used to describe a severe bleeding injury that is likely to cause death in minutes.
There are different methods of treating catastrophic haemorrhage depending on the severity and location of the injury.
However, not all techniques are appropriate to apply everywhere on the body.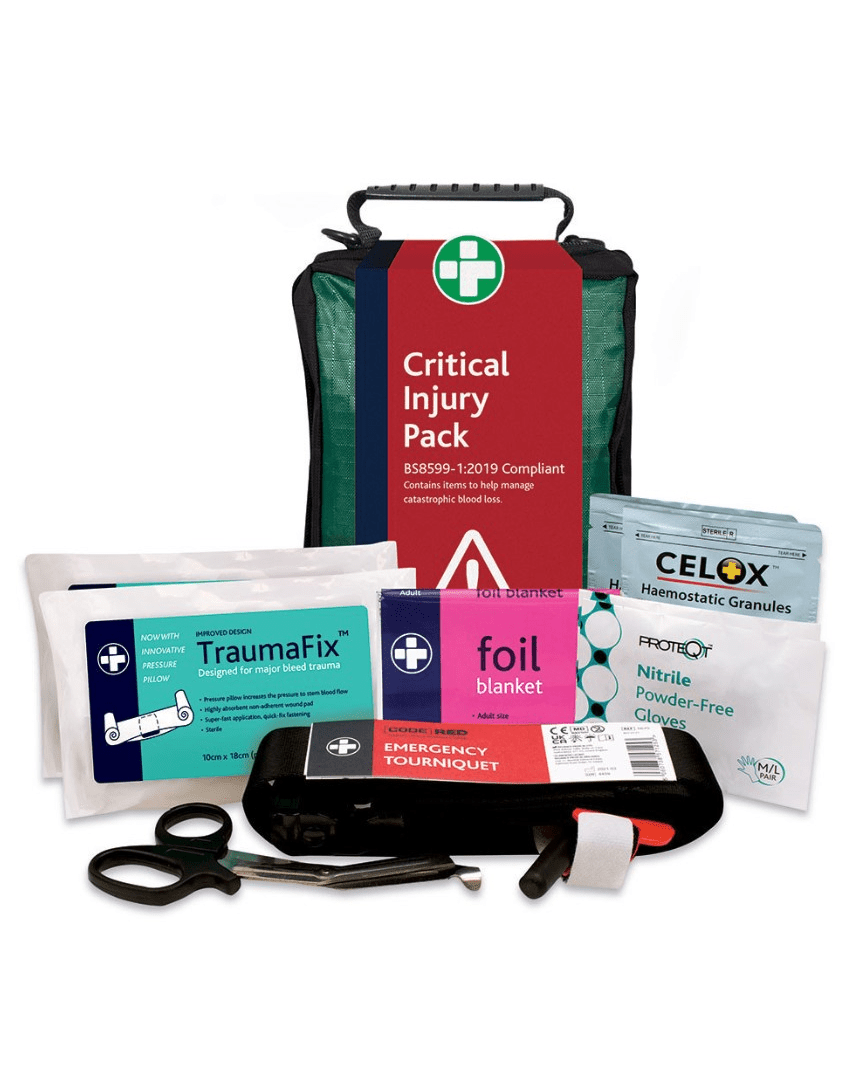 Workplace Eyewash Kits
A saline eyewash solution can be used as a fast & effective treatment for minor eye injuries, which may occur in workplace, hospitality, or where contamination to the eye may be possible. Our Workplace Eyewash Kits can help remove contaminants such as;
Dirt
Dust
Metal
Wood Splinters
Oil
Solvents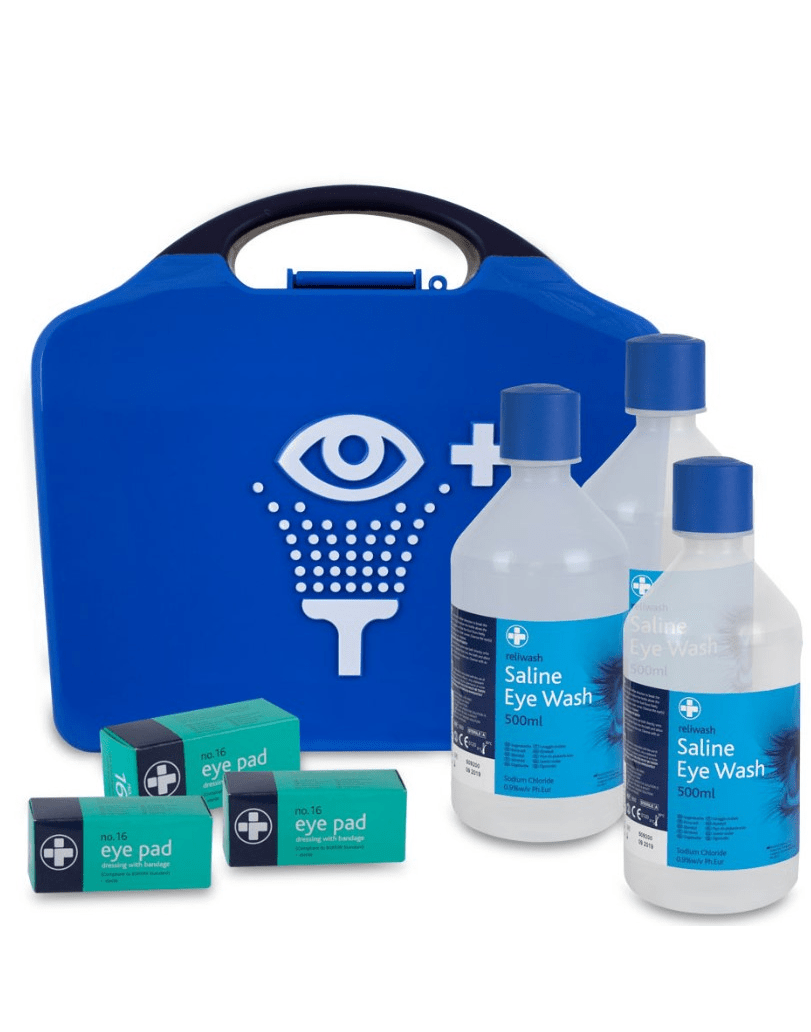 Chemical Splash Eyewash Kits
In the event of an incident, Chemical Splash Eyewash Kits can help act as a neutralising agent to reduce flushing time and volume of fluid required to dilute acid & alkali splashes – therefore reducing patient discomfort and secondary risk to the first aider. Chemical Splash Eyewash can help combat contaminants such as;
Hydrochloric Acid
Sodium Hydroxide
And more