Protection From
airborne contaminants & hazards
Just as it is important to select the right Personal Protective Equipment (PPE), it's also vital that the product fits the individual wearer correctly.
Under the INDG479 regulation, RPE (Respiratory Protective Equipment) must be selected correctly, and this requires having a Face Fit test conducted by a competent person. Fit testing conducted under the INDG479 requirements will help ensure that the respirator selected is suitable for the wearer and will offer a secure fit and guidance on how to use it safely and properly going forward. By subjecting each wearer to a Face Fit test, you can be sure that your organisation is meeting and fulfilling the legal requirements.
Request Consultation
There are many factors that can affect how well PPE fits the individual wearer, including:
The size and shape of the individual's head
The level of training received by the wearer
Individual wearer motivation and attitude
The extent to which the product has been put on effectively
Whether there is facial hair that can affect the seal of a tight-fitting respirator
Facial jewellery
Other equipment or clothing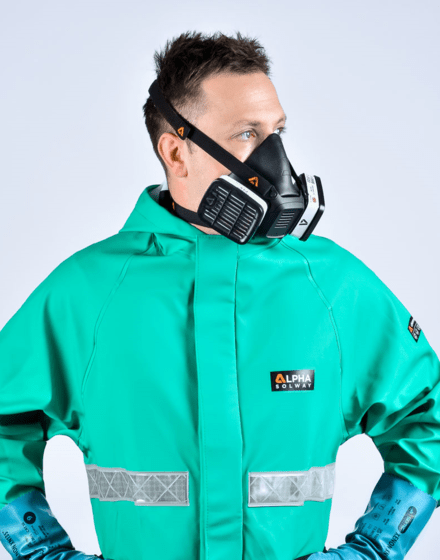 Fit Check
Conducted by the employee/wearer each
time they put on PPE
Good practice that gives an indication that the PPE is positioned correctly on the wearer
Responsibility remains with the employee
Shows crude fitting errors
Guidance provided in User Instructions
Fit Test
Test that must be conducted each time a new model of PPE is selected
Conducted by a competent person appointed by the employer
Employers responsibility and is a requirement in some countries as part of national regulation
Working with our respiratory partner specialists we can conduct Face Fit Testing/ Fit Validation with your employees. Conducting these tests is imperative to the safety of an individual and is essential to effectively protect the worker from respiratory harm in a setting where airborne toxins or contaminants are a risk.