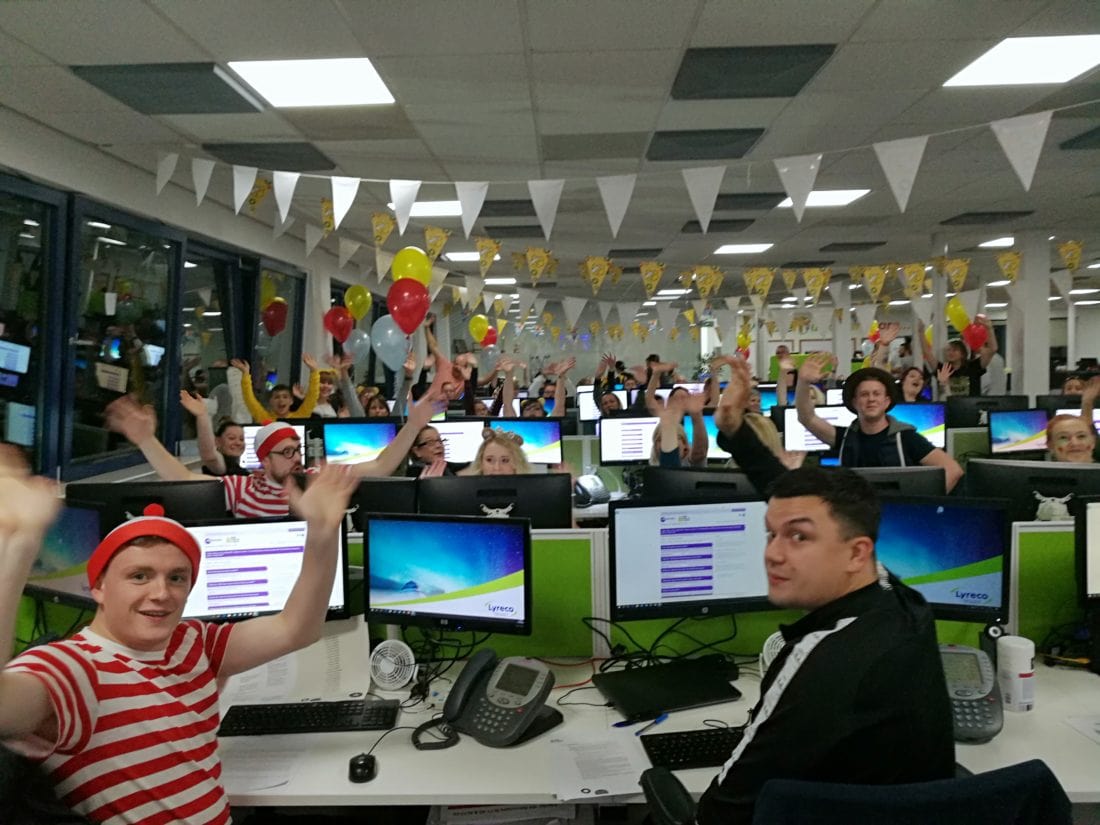 Lyreco fundraising for Children in Need
Lyreco will be opening their doors once again to Pudsey Bear and a whole horde of volunteers, to host their 17th annual charity call center on 15th November for Children in Need.
Embracing this year's theme of 'Get Together', they will have a night of fun, family and fundraising, with local businesses such a Leo's Loco Circus and Blue Hire; providing circus skills and a VR racing experience, as well as activities such as a colouring in table and face painting.
Del Crosby, Operational Customer Service Manager, said:
"Community and social values are core values at the heart of Lyreco. We support projects around the country throughout the year and always jump at the chance to support Children in Need in any way we can."
In the run-up to the big night, the team at Lyreco have organised bake sales, football matches and even a duck race in order to raise as much as they can for this life changing cause.
"Last year was definitely a total to beat, so this year we're pulling out all the stops to raise as much as possible."
Children In Need's chief executive Simon Antrobus said: "Every year we are amazed by the remarkable efforts of supporters going above and beyond to make an impact on the lives of children and young people across the UK.
"Bringing people together sits at the heart of BBC Children In Need and we hope that our incredible fundraisers have a great time getting together in 2019, knowing it will help us give children and young people the childhood they deserve."
The 2019 fundraising pack is available for download now from bbc.co.uk/pudsey and is full of ideas to inspire Get Together fundraising ahead of the 2019 appeal show on November 15.
To date, the British public have raised more than £1 billion for children and young people across the UK.
You can support Lyreco's fundraising efforts through out JustGiving page
For more information on how the money raised is used and how to fundraise, visit https://www.bbcchildreninneed.co.uk/ To find out more about how Lyreco UK & Ireland support charities and other good causes click here.