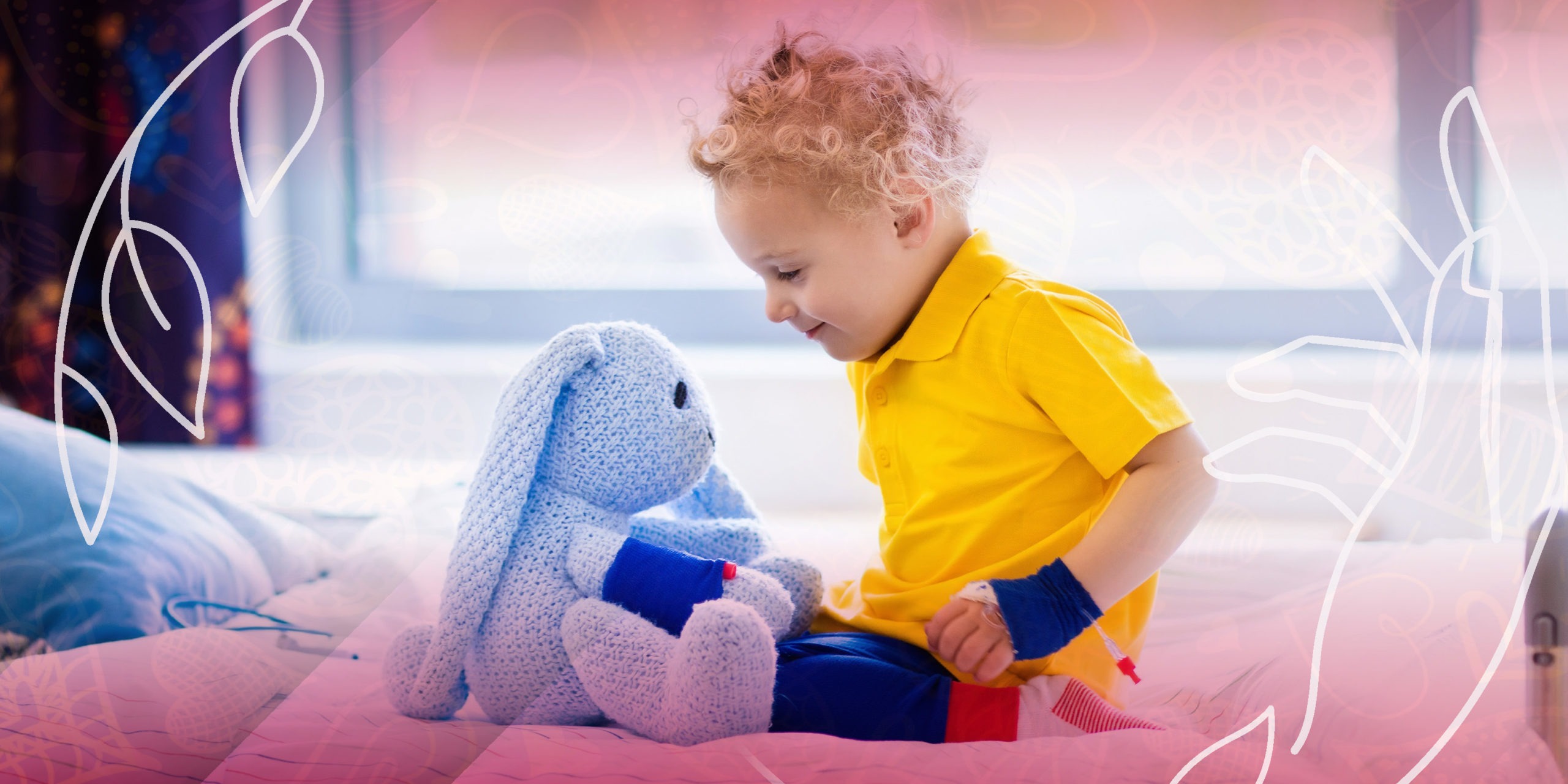 We fix broken hearts: Our 2022 Charities
No act of kindness, no matter how small, is ever wasted.

Aesop
As a large business, we recognise that we have a global impact far beyond the products and services that we sell. How we behave, how we treat others in our work and public communities, how we learn, develop, and give back has far more reaching impacts. That's why this year we are proud to announce that we have partnered with five great charities that all encompass a different cause. They reflect who we are as a business and share our ambition to make a difference. We believe the impact we can have by working together will be long-lasting and meaningful.
We fix broken hearts
We have partnered with BIRMINGHAM CHILDREN'S HOSPITAL CHARITY to raise vital funds needed to make a real difference in the lives of children and their families. Through their vision, they aim to provide the best possible facilities and environment for those at Birmingham Children's Hospital. Because every patient deserves a childhood.
Birmingham Children's Hospital Charity spoke about the partnership,
"We're so grateful to Lyreco for choosing us as their charity of the year for 2022. By supporting Birmingham Children's Hospital Charity through their fabulous fundraising and donations, Lyreco will be helping us to improve our hospital environment and patient experience to make the time our children spend with us more comfortable. Their donations will also go towards helping us find breakthrough cures and treatment through research and enable us to purchase the latest state-of-the-art equipment."
We are very proud to support Birmingham Children's Hospital Charity as one of our five charities this year. As a local charity to Lyreco's Telford Head office and one that prides itself on reducing its environmental impact achieving a bronze accreditation for improving sustainability, we believe many of our values align.
We create safe spaces
We have partnered with SHREWSBURY ARK to help the homeless and vulnerable in our community. The Ark's day centre offers a warm welcome to anyone who feels they need support, never turning anyone away.
Shrewsbury Ark described where the money raised will be spent,
"The money raised for the Ark will be spent supporting the homeless and vulnerable in Shropshire. From providing basic day centre facilities to those experiencing rough sleeping, to funding ongoing medical care, counselling and mentoring for those in need, your donations will make a real difference to people who really need our care and support."
We are very proud to support Shrewsbury Ark as one of our five charities this year. As another local charity that is looking to expand its support base, we believe the work we do together and the funding we can provide will allow for this valued community hub to continue long into the future.
We build a community that cares
We have partnered with LIGHTHOUSE CLUB to support construction workers and their families. Delivering support since 1956, The Lighthouse Construction Industry Charity is the only charity that provides emotional, physical, and financial well-being support for those in the profession.
Lighthouse club spoke about the importance of the funding and where it will be spent,
"Donations will go towards food shops, counselling, fridge freezers, cookers, Christmas dinners and heating. Your help will hopefully raise awareness for the charity and prompt more people to talk about their own mental health within the industry"
We are very proud to support Lighthouse Club as one of our five charities this year.
With 2 construction workers taking their lives every working day and stress, anxiety, and depression accounting for a fifth of all work-related illnesses, we believe this charity is tackling an issue that is overlooked in our country. With our support, we can hopefully provide added awareness of this important cause and give Help inside the Hard Hat.
We foster lifelong careers
We have partnered with WORKINGRITE to help young people build fulfilling careers. As our Lyreco lead charity, WorkingRite creates practical pathways across Scotland to match young people to small businesses in their local community. They learn valuable 'on the job' skills and get their foot in the door, regardless of their academic background or previous experience.
WorkingRite discussed how they would spend the fundraising money
"We would allocate it towards the allowances we provide for the young people when they are participating in the programme. This includes an induction phase and the work placement"
We are very proud to support WorkingRite as one of our five charities this year. With estimates suggesting youth unemployment will rise to a possible two million we believe it is critical to remove negative barriers, engage with the next generation and change the narrative. Here at Lyreco, we place high importance on the development of young people, from building schools to training teachers, to providing educational supplies and running our Lyreco apprenticeship scheme, Lyreco is proud to support young people to fulfil their potential.
We prioritise a health mind
We have partnered with Mental Health Foundation to address mental health problems so that people and communities can thrive. They drive change towards creating a mentally healthy society for all and support communities, families, and individuals to live mentally healthier lives.
When speaking with Mental Health Foundation they stated
"The Mental Health Foundation are delighted to be partnering with Lyreco in 2022. Donations throughout the year will allow us to put prevention at the heart of what we do, remain at the forefront of research, be a voice for change, and equip people across the UK with information and tools to manage their mental health successfully."
We are very proud to support Mental Health Foundation as one of our five charities this year. We continually put employee well-being at the forefront of everything we do, and we are proud to work with a charity that is equally passionate about this topic. Together we can work towards a world with good mental health for all.
To support these worthy causes throughout the year Lyreco will be hosting several fundraising events including bake sales, charity galas, outdoor challenges and more.
Everyone within Lyreco understands that they have a part to play in building a sustainable and socially responsible future. Our teams believe in the power of giving back and understand that together we can create a significant impact on our communities and beyond.
Together we can leave a positive legacy and be Great for our People, Planet and Community.
If you enjoyed learning about our brands that care and what charities we're supporting, be sure to follow us on our social media by clicking below to be the first to hear about our latest news and blog posts.