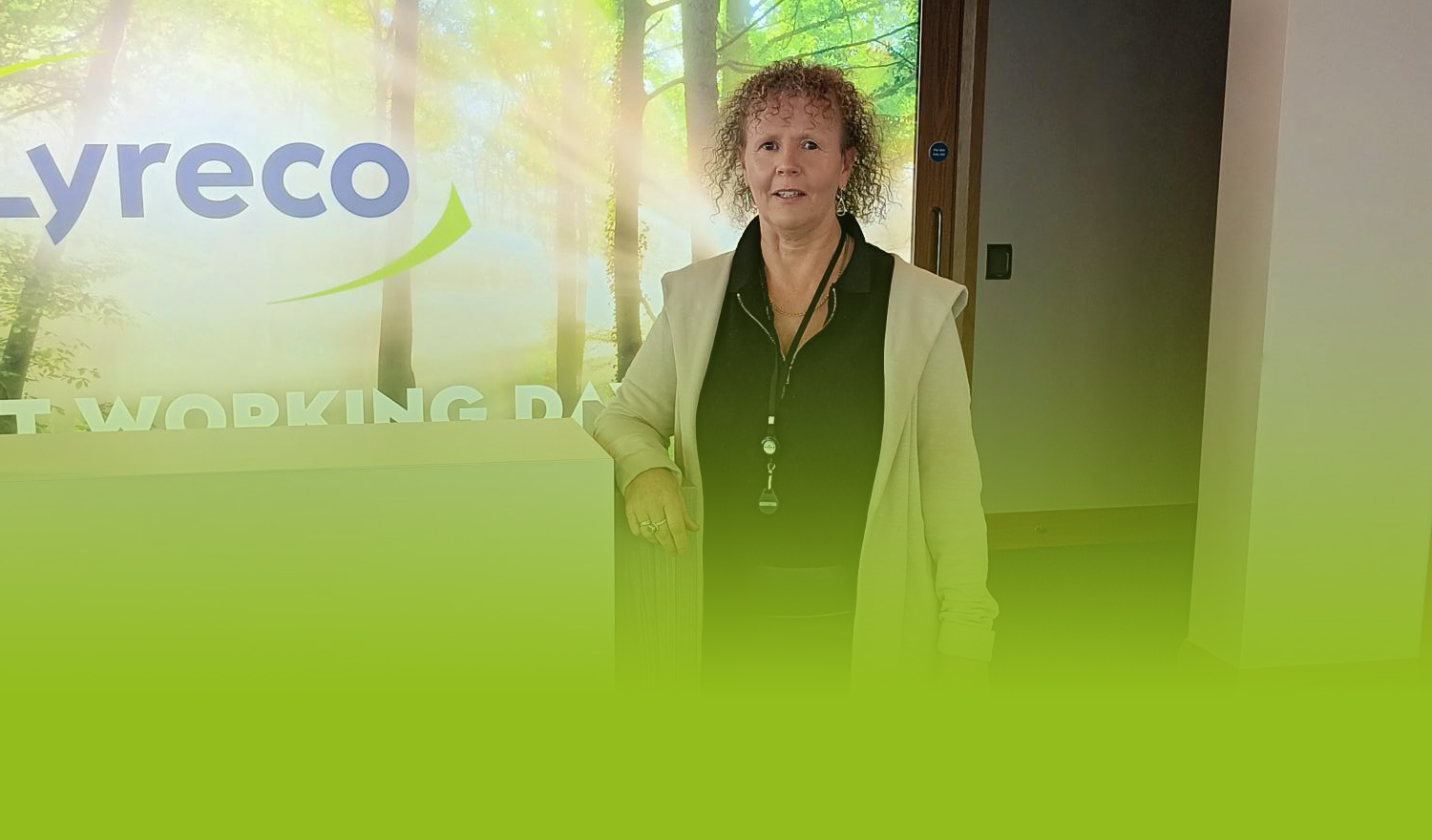 Investing in Ireland: Building a Winning Team
In line with our ongoing commitment to our Irish business, we recently welcomed some new team members to our growing Irish family.
Expanding our team is an important goal as we continue to invest heavily in Ireland. Growing our team supports our objectives to improve our range of locally made products, build our partnerships with Irish suppliers, and reinforce our commitment to local communities.
Dublin-born, Eileen Kinch joined us in August 2022 as Head of Product and Services in Ireland and has already made a huge impact on our Irish Business. We had the pleasure of spending lunch with Eileen catching up about all things Ireland and welcoming her to Lyreco.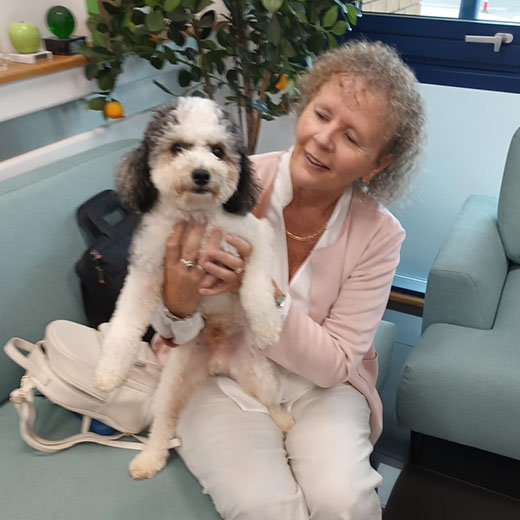 Q: Can you tell us more about your role?
Answer: Jack of All Trades springs to mind. Variety is the spice of life! The role of Head of Product and Services in Ireland is a varied one. One day I'm ensuring the supply chain for Ireland is running efficiently, troubleshooting any present or historical system issues to sourcing new innovative products to create a unique and powerful brand in Ireland as the number one workplace solutions partner.
Q: What attracted you to this role?
Answer: When looking at the role, I knew I could utilise all my previous experience throughout my career, allowing me the scope to push myself further in certain areas. I also heard glowing reports about Lyreco from current and past employees as a place where you are valued and supported. The longevity of many of the staff here in Ireland is a testament to that!
Q: What was your previous role, and what did it entail?
Answer: My previous role was as a Purchasing Manager for Bunzl Ireland. I managed a team of six demand planners whilst working on tenders, imports, category management, and supplier management.  I was also Marketing Manager for two years, looking after all promotional activity and organising yearly sales conferences, catalogue productions, and trade shows. I really don't shy away from a challenge.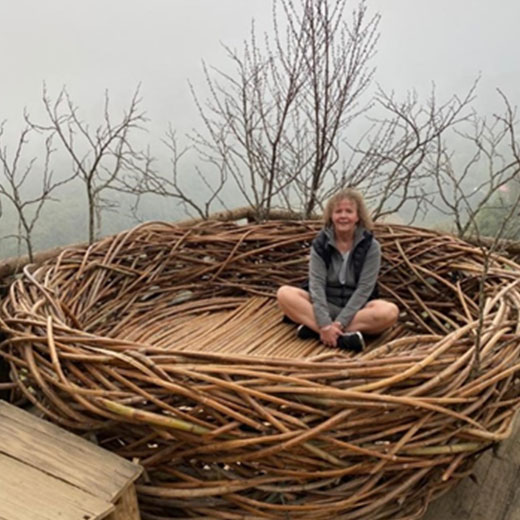 Q: What are you most excited about in your new role?​
Answer: As this is a brand-new role for Ireland, the scope of the role is very exciting. It covers all sectors of the business here in Ireland, supply chain, marketing, logistics, customer service, distribution, category management and more. It is an amazing challenge. I can hopefully bring the Lyreco ethos and my initiatives to fruition for the benefit of Lyreco in Ireland to ensure we are still here for another 50 years!
Q: What are your main goals for your first year at Lyreco
Answer: There are many ways I want to make my mark here at Lyreco Ireland, and my strategy for the future already contains exciting plans for the future. In the past 50 years, Lyreco has established a great company in Ireland, and I can't wait to continue its great legacy. In the next 12 months, I hope to work with the team to source and build a strong local supplier base, localising our partners to support our Lyreco Goodness objectives in reducing our carbon impact and investing in our local communities. I am also excited to be a part of the Supplier Support Program launch in 2023, where we offer a helping hand to micro businesses & social enterprises in the UK and Ireland. The initiative aims to back ambitious businesses that align with Lyreco's CSR and environmental credentials and those that provide products and services in a similar field to Lyreco.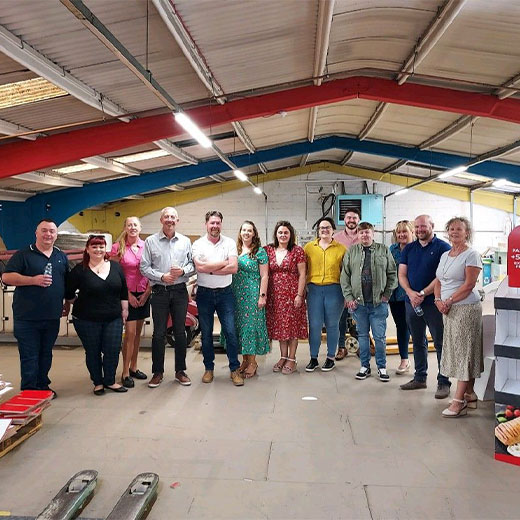 Q: What does Eileen look like out of work?
Answer: In my personal life, I am just as busy as I am at work. I like to keep myself active with daily Yoga practice and have done this for 25 years. Hopefully, I will be able to teach a weekly class in the office once our office renovations are complete. I also love dancing. I do two-line dance classes a week. I also do Ceroc Modern Jive and enjoy Western Horse riding. Having spent many summer vacations on a horse ranch in North Carolina, I now ride on a ranch here in Ireland and am a member of the Irish Quarter Horse Association.
Volunteering is also a passion of mine; I work with the local charity Barretstown, and I am a volunteer steward for their yearly Dublin Mountains Challenge, where 500 people hike 30k. I have also been hiking myself in Ireland and abroad for over 25 years, and I have many tales from the trails.
Last but not least, my love of Travel. I have swum with Dolphins in Zanzibar, hiked the Inca Trail, paraglided in Montenegro, Whitewater rafted in Montana, Road a bull in Texas and enjoyed a stay at an off-grid yoga retreat in Sienna. The list goes on, but I am not done yet!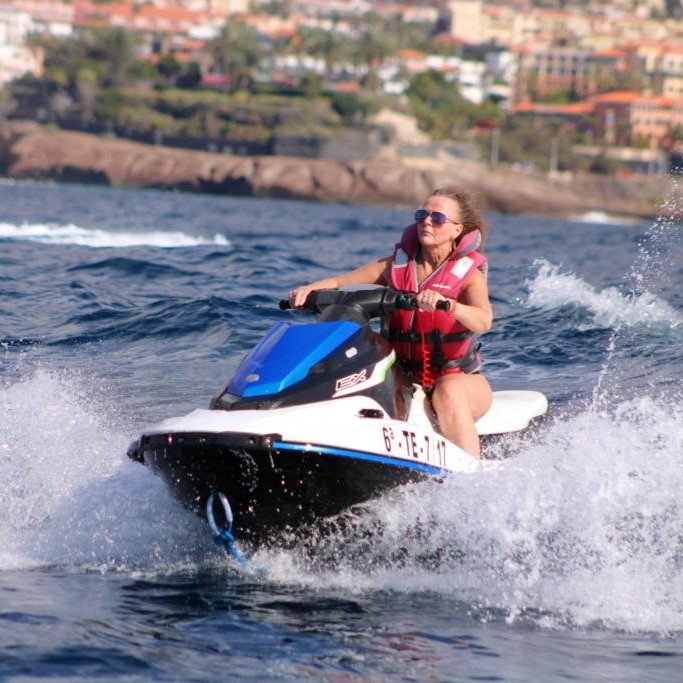 Eileen has already made a difference since joining the team in August. She has since welcomed new colleague Rimante Rudyte in September as the dedicated Ireland Supply Planner helping the teams in the warehouse and drivers out on the road. She has also successfully grown our Irish supplier base by more than 15 new partnerships in the last two months, notably moving our Irish catering offerings to Irish Foods and a new Galway-based partner, The Foods of Athenry. Eileen is also working on introducing White Goods Supplier DID Electrical, Office Furniture and storage provider Bisley Ireland and Thorn Environmental, who provide compostable, 100% recyclable Sacks, liners and films.
Keep an eye out on Webshop over the coming months as we introduce many of these new Irish suppliers.
LYRECO CAREERS
Are you interested in a new opportunity at Lyreco? As you have seen above, Lyreco Careers have the potential to introduce you to brand-new opportunities that you may not think about before. As well as this, Lyreco careers offer a great range of training to ensure you can confidently carry out your job without any barriers. If you're looking for the next step and want to choose Lyreco careers, click the button below to see our latest opportunities.
Become a Lyreco Customer
Are you an exisiting customer? Great! You're already able to shop our fantastic range.rnrnAre you new? Register for a Lyreco account today and discover our fantastic products & services, and be looked after by our brilliant Customer Care Team.