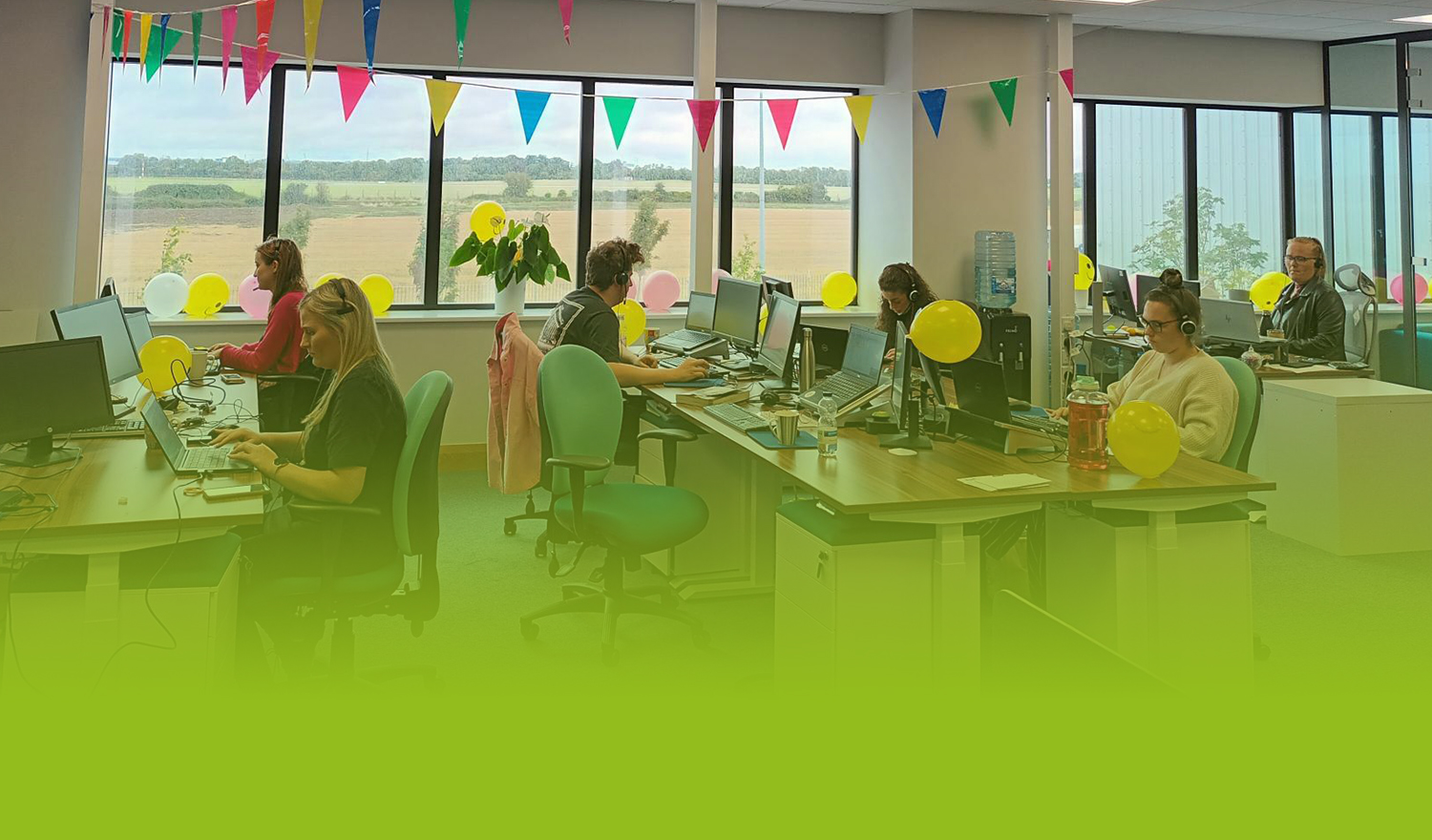 Investing in Ireland: We're Renovating!
Since moving into our new office in Rathcoole, Co Dublin in April 2022 we have been dreaming of kitting the space out with the latest technology, responsible furniture, and ergonomic solutions for our expanding team.
With the help of our Dublin neighbours Alpha (formally Matrix), we have been able to transform our office into a stylish, modern, and practical space with sustainability in mind.
before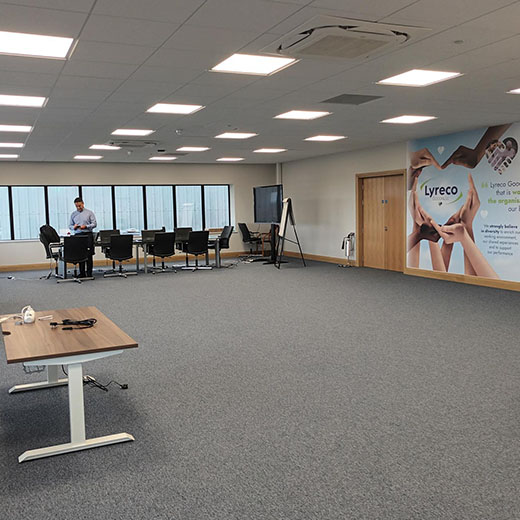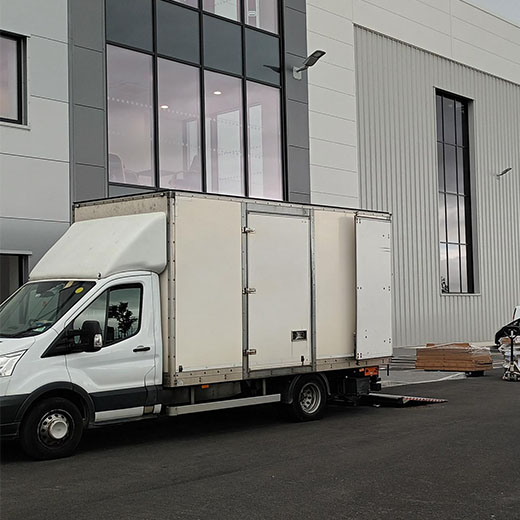 During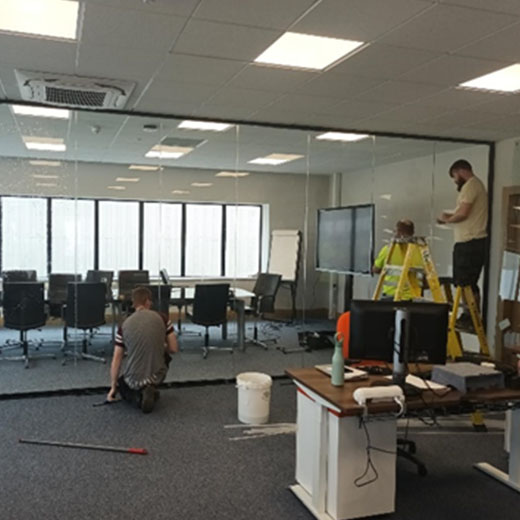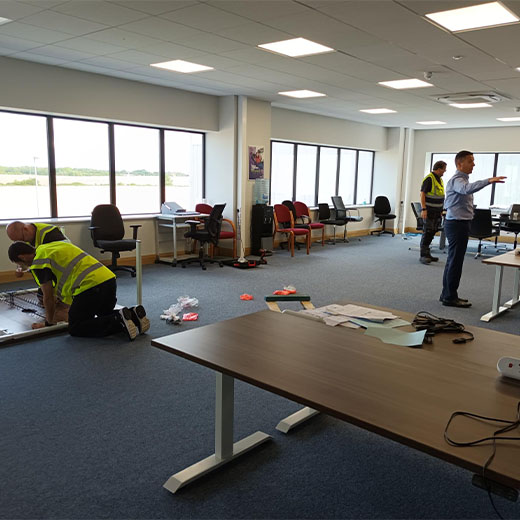 After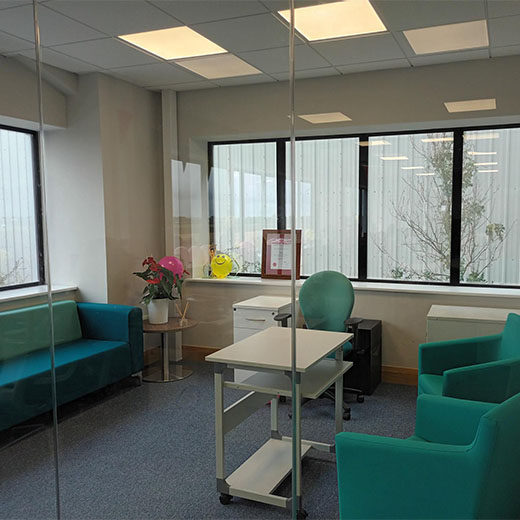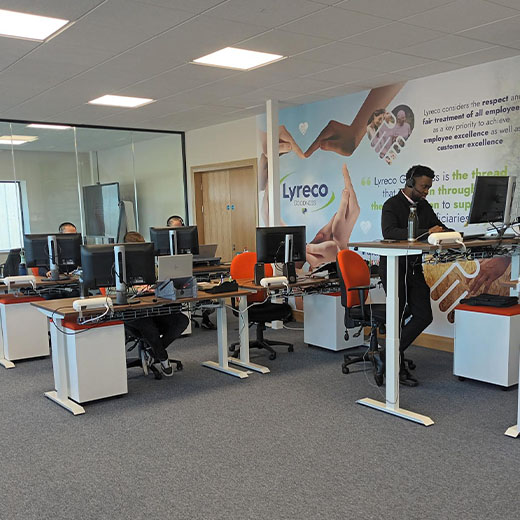 Across their offices in Ireland and the UK, Alpha work to combine their collective expertise as a partnership that is focused on delivering furniture, design, and space planning solutions cohesively and with flair. They have worked across all sectors and applied world-leading products with cutting-edge thinking to create bespoke solutions for specific needs for many years. Much like Lyreco Ireland, Alpha is also celebrating its 50th anniversary this year and as a long-standing, trusted partner of Lyreco, we couldn't think of anyone better to work with on this project.
Our new Home
Our first step was to discuss our requirements for the new office and the objectives of our new furniture with Alpha. Sustainable, modern, and ergonomic products were crucial to our desired design aesthetic. By using their bespoke CAD drawing service, we could envision each room's functionality and review the effective use of the space. Alongside this Alpha also conducted a site survey, completed renders, and measured the space ready for installation as part of the space planning solution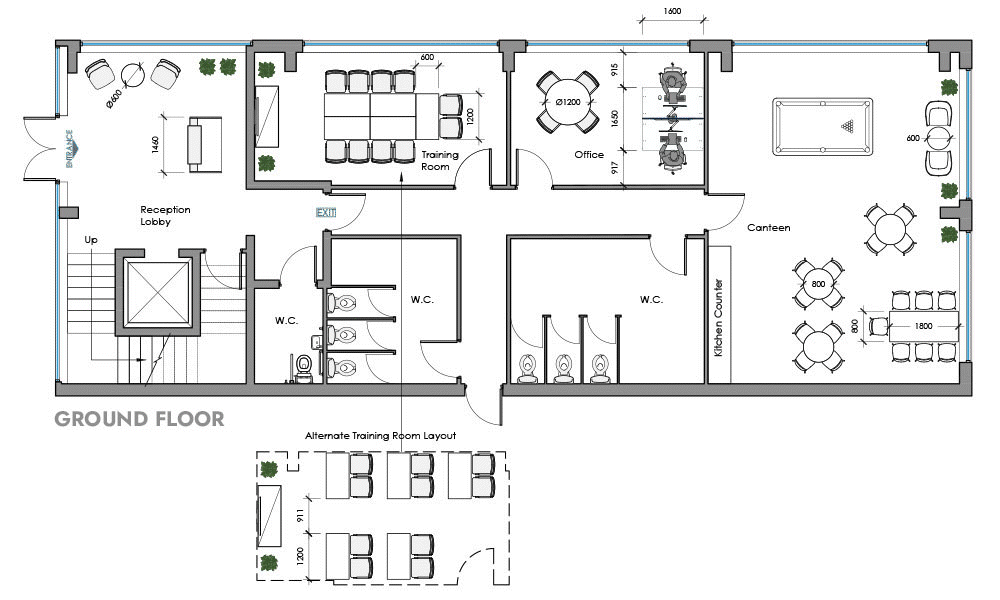 Alpha worked with our teams to provide the best solutions possible for each floor and to each team's specific needs. Using Alpha's Dublin showroom, they were able to present us with a diverse range of products from sit-stand desks to privacy pods. This visit allowed us to see the product in use, whilst also reviewing colours and specs.
The fit-out has allowed us to transform our new space and truly put our Lyreco stamp on the building. We hope the renovation will inspire our teams and continue to show our commitment to our Irish future.
Alpha's space planning solution is available to all of our Ireland customers. To find out more about how they can help you, head to their dedicated service page or speak to your account manager.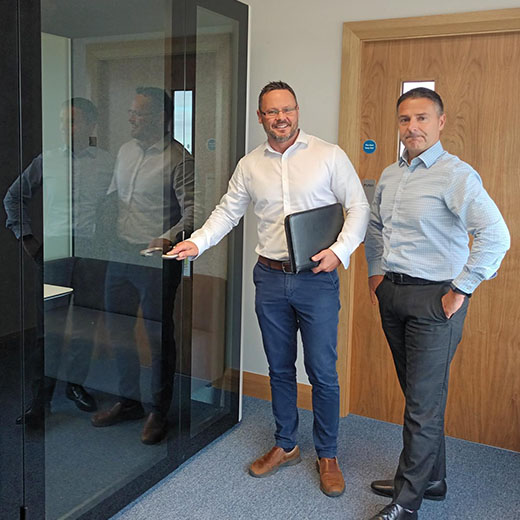 Giving Back
Lyreco is making a conscious effort to ensure that our effects are positive. We're always looking for ways to add social value by contributing to the long-term wellbeing and resilience of individuals, communities, and society in general.
Our Lyreco Goodness values are always considered during decision-making processes and this project was no different. When renovating the offices, it was paramount that all unwanted furniture be recycled and donated to a local cause, not only supporting our charitable objectives but also working to reduce our global impact and support a circular economy.
Unwanted furniture, ranging from desks and chairs to lockable storage and files were delivered to the National Learning Network, Portlaoise. The centre provides a range of courses for people who have had an accident, illness, mental health issue, injury, or disability and need extra support. Their courses and support can assist students to access higher training, help them find a rewarding job and coach them during employment.
On behalf of the staff and students in National Learning Network, Portlaoise, I would like to take this opportunity to thank you sincerely for your kind donation of office furniture etc. We are extremely thankful and delighted to be able to replace some of our older furniture. These items will be put to good in our office and training rooms. We appreciate your help in continuing to support our centre.

Petrina Murray, Centre Manager at Lyreco UK & Ireland
Learn more about the National Learning Network, Portlaoise:
Become a Lyreco Customer
Are you an exisiting customer? Great! You're already able to shop our fantastic range. Are you new? Register for a Lyreco account today and discover our fantastic products & services, and be looked after by our brilliant Customer Care Team.