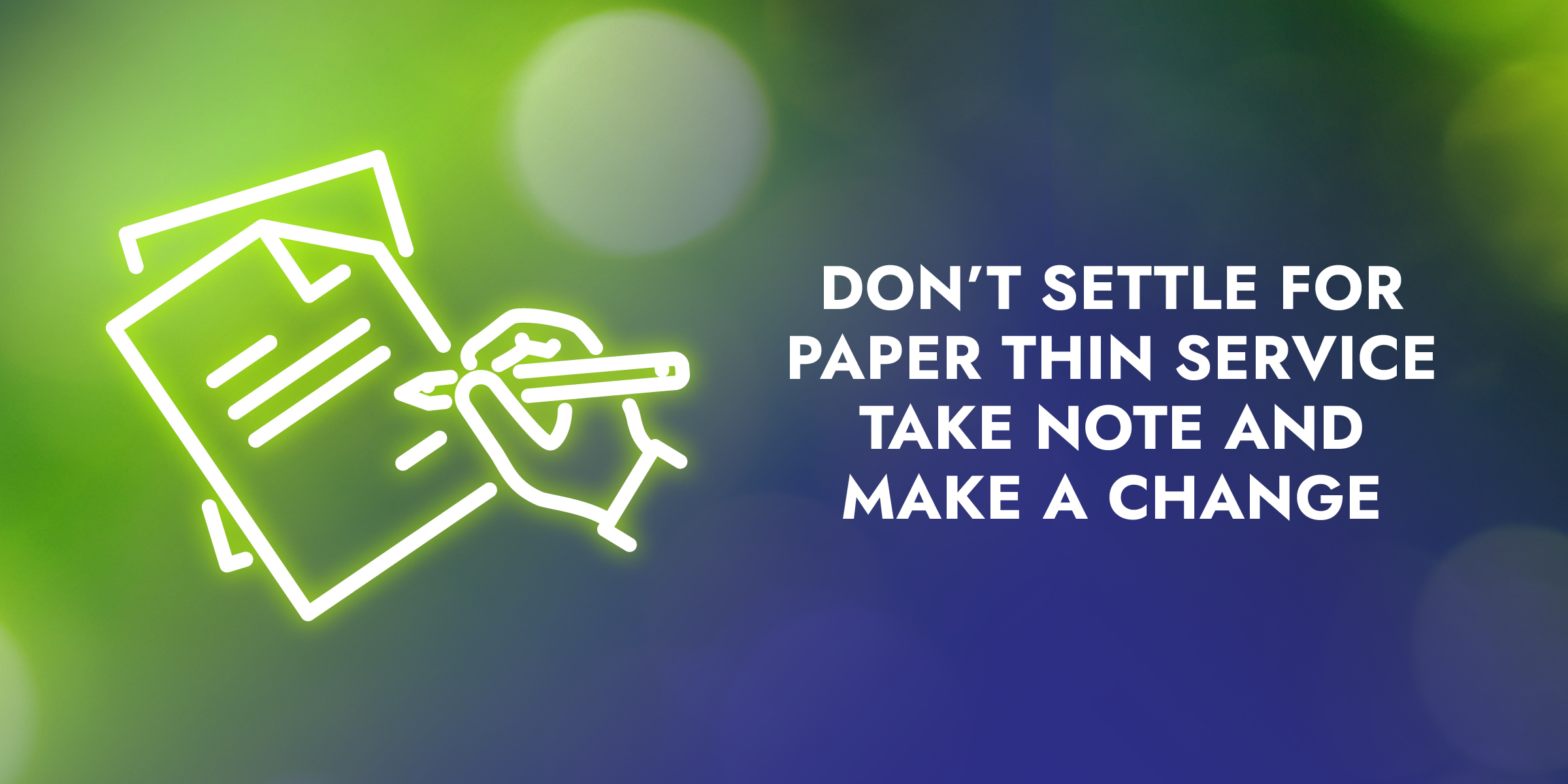 How to Choose a General Office Products Supplier that will Make Your Life Easier
CHOOSING AN OFFICE PRODUCTS SUPPLIER
Choosing a supplier can be a daunting task. With so many office suppliers to choose from, it can be difficult to know what qualities to look for and which is the right choice. Let's take a look at some useful tips that will help you decide.
DO THEY HAVE A RANGE OF OFFICE SUPPLIES?
If you can find a supplier that offers a complete range of office supplies, you will inevitably save time and effort. You'll find it becomes difficult to track inventory when sourcing a variety of different supplies from multiple vendors, therefore we suggest finding a one-stop-shop. Order all your office supplies from one place for the most convenient and cost-effective outcome.
To simplify your job even more, look for a supplier offering a wide choice of brands and essential supplies such as office stationery, cleaning products, office furniture, printing resources, paper cutters etc. The company's website or catalogue is a great place to start.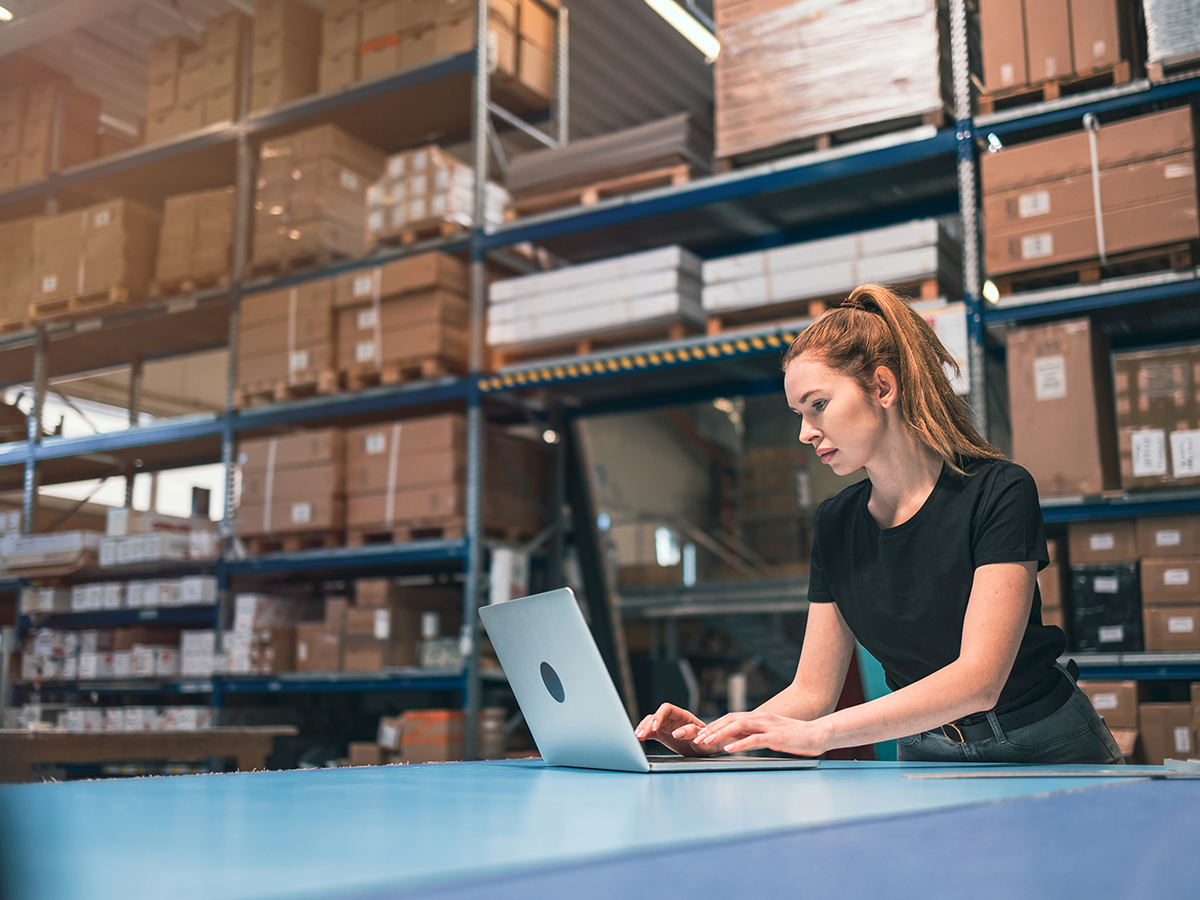 ENSURING QUALITY AND RELIABILITY
It can be really frustrating to receive products from an office supplier that aren't up to scratch. To make sure this doesn't happen to you, read reviews, seek recommendations from other businesses, and inquire about the quality control processes of the office supply vendor you have your eye on.
It's worth remembering that it may cost you more in the long run to buy cheap, substandard products, so be wary of suppliers that carry these.
A reliable office supply company will consistently deliver quality products quickly, on time, and in good condition. A quick Google search will tell you whether an office supplier can be trusted and whether other businesses would recommend them.
FINDING THE RIGHT PRICE
It's a good idea to compare prices from different office supply companies to find the right balance between quality and affordability. You should try to avoid compromising on both of these when it comes to finding the best value office equipment.
Always bear in mind that the best product isn't always the one that is the most expensive and the cheapest product isn't always the one that is the best value. It's all about finding the best balance that works for you, your employees, and your clients.
To go a step further, you may wish to consider the 'true cost' of the stock you are purchasing for your company. This means choosing supplies that are the least likely to negatively affect the environment or public health. Fortunately, some suppliers will demonstrate that they are socially responsible and can support claims of achieving green goals. These factors may have an impact on where you source from responsibly.
ORDERING OFFICE SUPPLIES
Do you prefer to order online, by email, or by phone? Methods vary depending on the supplier so it's always good to check their website for information on their order process.
Ordering supplies online is the easiest way to compare products and prices, find discounts, and re-order your frequent office supplies; a business that doesn't offer this service may be one to avoid. The right supplier will provide your preferred method for purchasing and will ensure it's easy for you to order office supplies.
You should find ordering office supplies to be convenient and efficient. It should be equally convenient and straightforward to cancel orders so it's important to have an office supply company that you can rely on to avoid worry and frustration.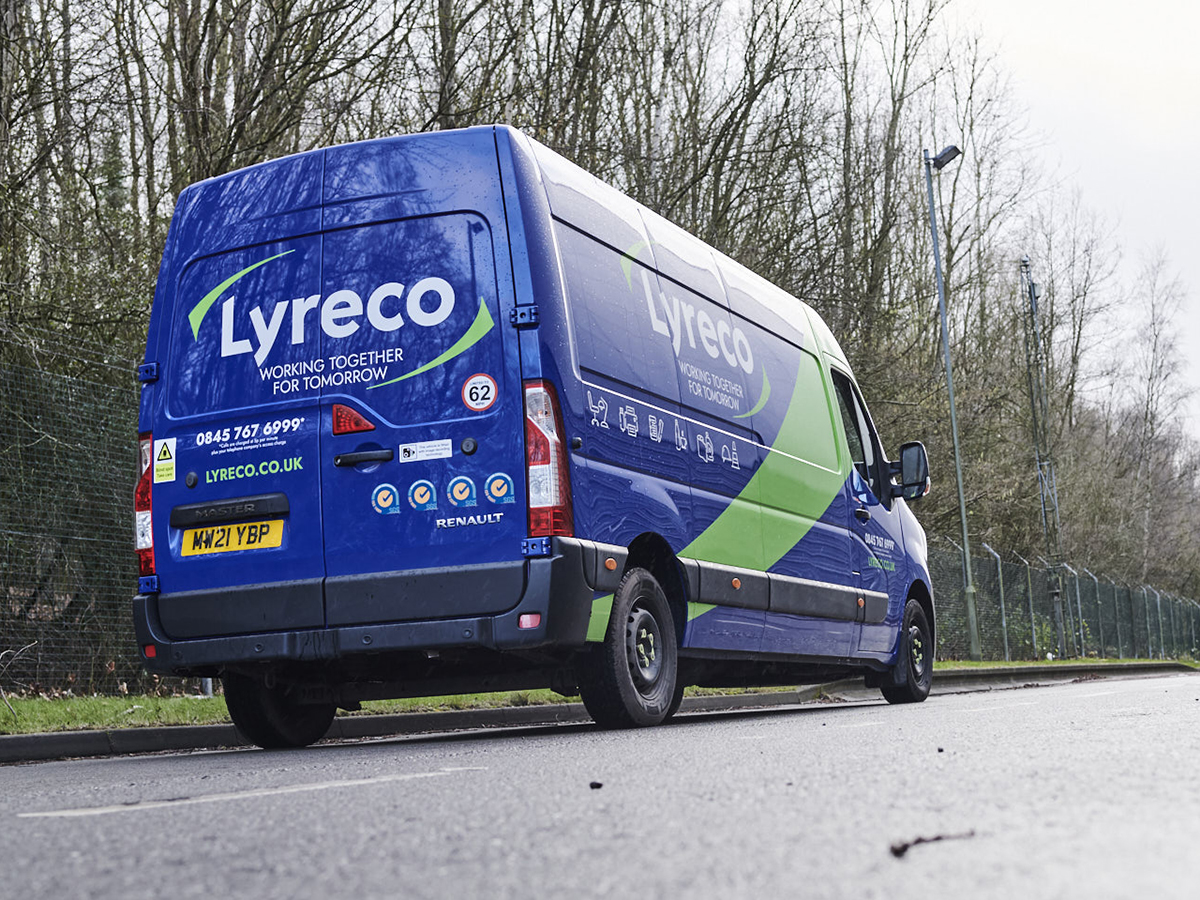 DELIVERY OF OFFICE SUPPLIES
The right office supply company will be able to provide businesses with fast delivery timeframes, an option for next-day delivery or a chosen date, reasonable shipping costs, and straightforward return policies.
Some companies also offer global delivery services which are good to look out for depending on your needs and who you are ordering from.
Perhaps you require a loading dock, front door, or desktop delivery? Make sure an office supplier can provide the delivery you need and you're given the option to arrange this when ordering.
And don't forget a huge factor of delivery is sustainability. If you can plan in advance and aren't pushed for time, consider the alternative of consolidating deliveries. Grouping them into fewer, larger chunks will massively help to reduce CO2 emissions by having fewer vans on the road. Even better if those vans are electric! Do your bit for the planet and check to see if your supplier offers this service.
DO THEY PROVIDE GOOD CUSTOMER SERVICE?
All customers need prompt and helpful support from office supply companies. However, in order to get the best support, look for a supplier that can provide you with a dedicated account manager who will assist with any queries and provide personalised assistance.
Good customer service entails being taken care of when things such as payment and delivery go wrong. If a vendor has a reputation for making customers wait for long periods of time on the phone or is difficult to get in contact with, they're probably not going to be very helpful for your business either. If they get it right, good customer service has the ability to save you money in the long run.
The key to your success is finding suppliers with good communication; they need to listen, offer advice, supply options and ideas, and make things happen for you quickly!
Onboarding process
Your new supplier should make it easy for you to transition your ordering from the business your previously ordered supplies from. Essentially, the transfer of services should be smooth and efficient with minimal disruption to your office supply.
Make sure you check reviews and evidence of a clear transition plan in place.
ENVIRONMENTAL SUSTAINABILITY
If sustainability is important to you, your company or your clients, you may decide to purchase from a business that demonstrates a commitment to eco-friendly practices. For example, they may supply recycled goods (e.g. paper, pens, and other office stationery), sustainable products such as green alternatives, and minimise their packaging waste.
Office supply companies that are making an effort to do the right thing by implementing a corporate social responsibility (CSR) strategy are a great choice if you're concerned about industrial environmental issues.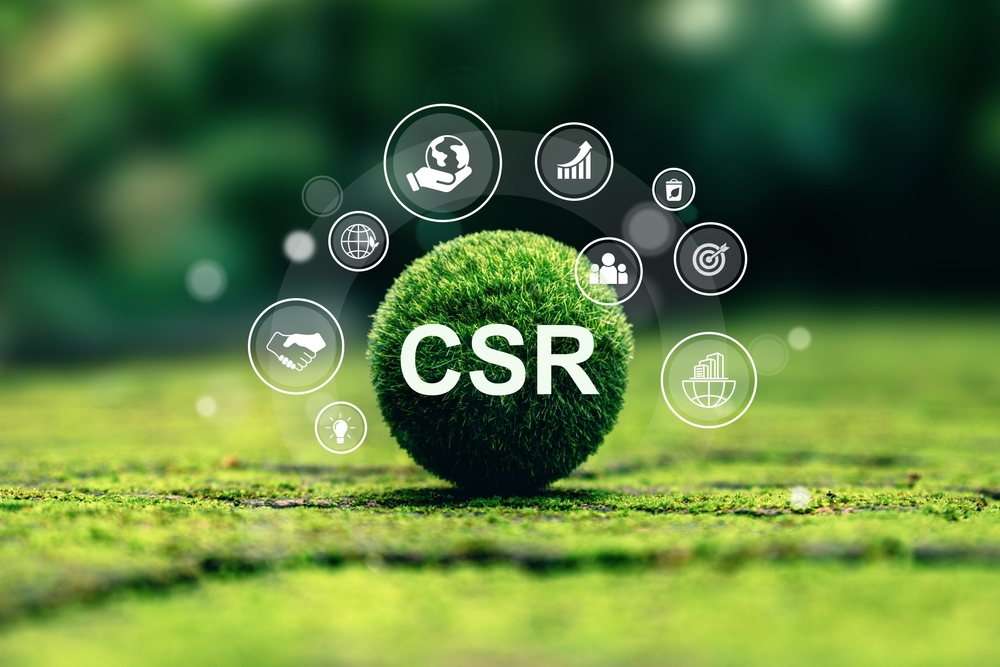 ADDITIONAL SERVICES PROVIDED BY OFFICE
SUPPLY COMPANIES
Some office supply companies provide extra services that can be effective at streamlining your office management, improving efficiency, and boosting office wellbeing.
These include:
Inventory management systems
Customised order catalogues
Online expense tracking tools
Print services
Recycling services
Marketing materials
DSE assessments
Workplace mental health support
You may find that some of these services would be of great benefit to you, or weren't currently aware that they are available to you, so it's definitely worth considering a business that does more than just stationery, office supplies, and equipment!
Additionally, some businesses may offer rewards programmes such as member-only deals, volume rebates, or discounts when you buy office supplies in bulk. Ask a representative of the vendor about what sort of rewards or deals they offer.
By shopping around, you may be surprised by the exciting deals that are available to your business.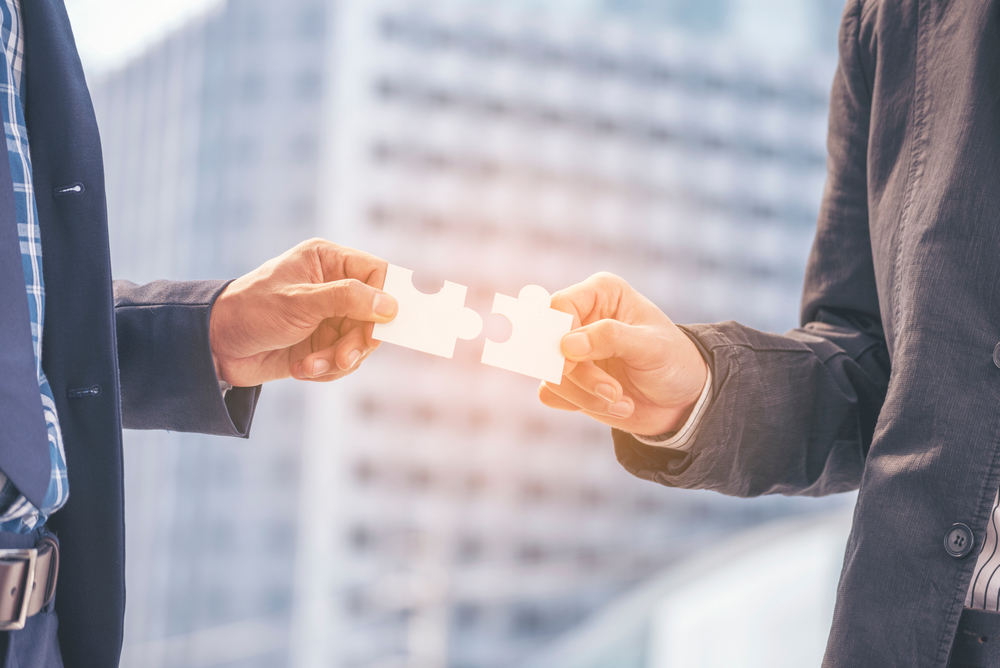 CHECK FOR REFERENCES AND REPUTATION
Try to grasp the overall reputation of an office supply company before making them your supplier by reading reviews, checking their online presence, and seeking recommendations from other businesses. A business with positive feedback and a solid track record is more likely to be a lot less hassle for you.
In addition, it's a good idea to check how long they've been in the industry and even their financial performance to get a good indicator of how successful they are as an office supplier.
Some office supply companies are registered with an eMarketplace run by government institutions, helping you find a certified supplier without worry. However, these are aimed at local and smaller purchases, so may not be the most reliable for finding your favourite brand.
THINGS YOU MAY ALSO LIKE TO CONSIDER
Flexibility and scalability
It's probably not obvious from the outset, but it may be worth investigating whether retailers can accommodate your changing needs as your business grows or adapt to industry developments. A flexible supplier will be able to adjust purchase quantities, delivery schedules, and product offerings to suit your evolving requirements.
Location
There are pros and cons for sourcing office supplies locally as opposed to not restricting your search. Shopping with local businesses will mean a reduction in transportation and may support the creation of local jobs.
However, if we consider quality, pricing, product range/brands available, and customer experience, it's sometimes more beneficial to shop without a location as a priority.
You'll need to decide what will make the most sense for your business. Many of the larger suppliers will have distribution centres all over the country, so you can be reassured that deliveries and stock levels will be reliable.
Contract terms and conditions
It's a good idea to review the supplier's contract terms including payment methods, credit options, and any minimum order requirements to ensure that the terms are fair and align with your budget and operational needs.
HOW TO CHOOSE THE RIGHT OFFICE SUPPLY
COMPANY FOR YOU
A top tip is to make sure you understand your own needs before choosing a supplier. We hope we have helped you narrow down what is most valuable to you and you are now ready to get researching!
At Lyreco, we partner with our customers to drive performance, from savings to sustainability. We provide everything organisations need for their teams to have a great working day – wherever they work. For those looking for the sustainable and ethical choice – which is more important than ever – social and environmental responsibility runs through everything we do. Our experts help you to make the responsible choice when you're purchasing office supplies, so you can do good and feel good with Lyreco.