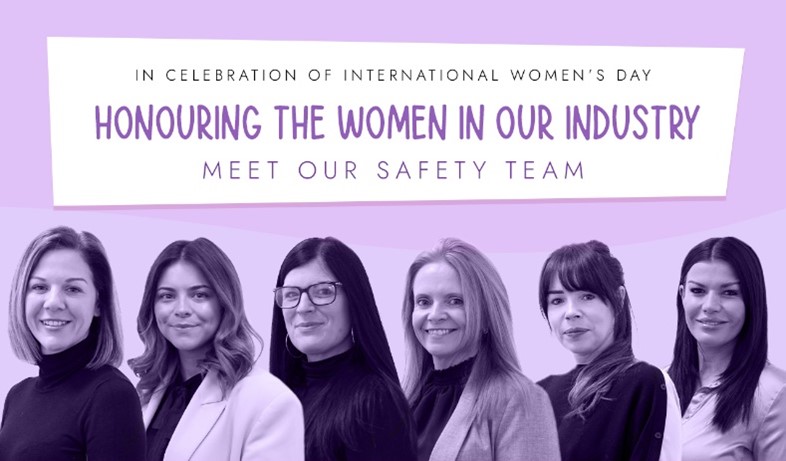 Meet Our Safety Team: Forging their own path
This year's International Women's Day theme focuses on the theme #EmbraceEquity. As a company that is committed to actively promoting and supporting gender equality, working towards creating an inclusive world for us all. It seemed wrong not to celebrate our very own Safety Product Management Team.
This team of 7 is made up of 6 powerful, inspirational women who work every day to change the face of Safety and PPE, a predominantly male-focused industry.
According to the 2020 SH&E Industry Salary Survey, women represent 19% of those within the safety industry[1]. Male-driven working cultures have made PPE, Construction, and Safety feel very unwelcoming to women, contributing to a serious image problem.
The Safety Product Management Team at Lyreco have worked tirelessly throughout their career to break this bias creating an industry that welcomes all, and never letting being a woman in the industry stop them.
Ali Hendy, Nadine Sherwood, Leanne Gillespie, Emma Turner-Farr, Chloe Watts and Safety Business Director, Helen Moran use their incomparable industry knowledge, strong connections, and innovative attitude to drive the safety category forward in Lyreco and in the wider market.
The team has grown to a team of 7 in the last three years and combined they have over 55 years' experience in safety. Over the years the team have been nominated and commended with many awards and most recently have been for 2023 Distributor of the Year, with the SHE Awards.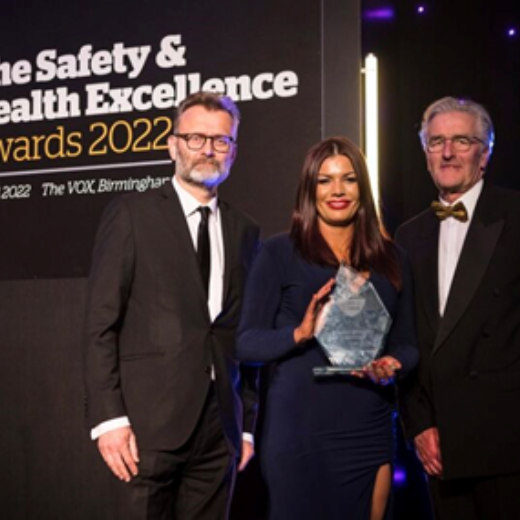 In 2022, the Safety Product Management Team had an extremely successful year with the release of their dedicated Safety Catalogue and First Aid Catalogues, a first for Lyreco. These were a roaring success and have been used to support our Account Managers, our customers and develop the product portfolio we can offer to include the supply of Safety Products.
Have courage and confidence
As more and more young women enter the industry it is key that these female role models like the Safety 6 are highlighted, represented, and given a voice.
At Lyreco we showcase the women in our business and also provide young graduates the opportunity to shadow and work alongside these teams and their departments including logistics and safety product management. We believe these invaluable experiences for young women will create a positive shift in behaviour, providing the courage and confidence to succeed and change the current gender bias narrative.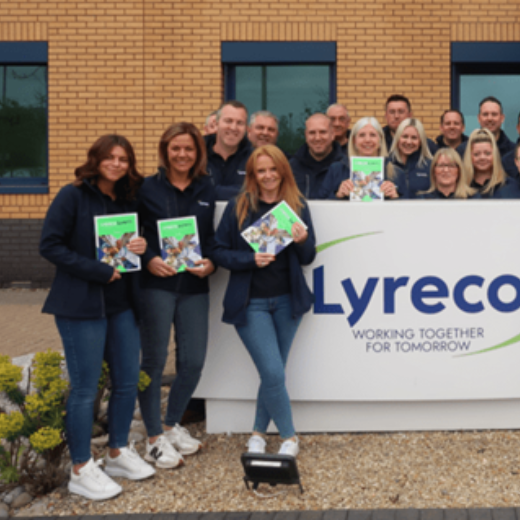 We caught up with Safety Business Director, Helen as she gives her advice to women entering the industry.
'I love inspiring people in their careers to grow and develop. My advice is always, turn up every day with a positive attitude and be passionate about what you do, being a women isn't something you should ever really think about, own it and be confident in your ability, and own your place around the table'
You an read our International Women's Day 2022 blog where we caught up with Helen Moran to talk about her career and her invaluable team here.
We are proud of the representation within our Safety Product Management Team. We continue to celebrate and support the unique perspectives, talents, and strengths these women bring to the table.  Their actions are truly paving the way for a better future.
[1] https://www.bcsp.org/wp-content/uploads/2022/02/Safety-Salary-Survey-2020.pdf