Head. Face. Eyes.
Ears. Respiratory.
Above Neck PPE is personal protective equipment that provides protection to the head, eyes, ears, and face as well as the user's respiratory system.
Above the neck PPE is important in all industries: from Construction, Transport & Logistics, Warehousing, Manufacturing, Food Manufacturing/Production to Healthcare and more.
Request a Consultation
Resources
From user guides to technical specifications, explore our library of above the neck resources, collated from the biggest and most trusted brands in PPE and safety.
Discover Resources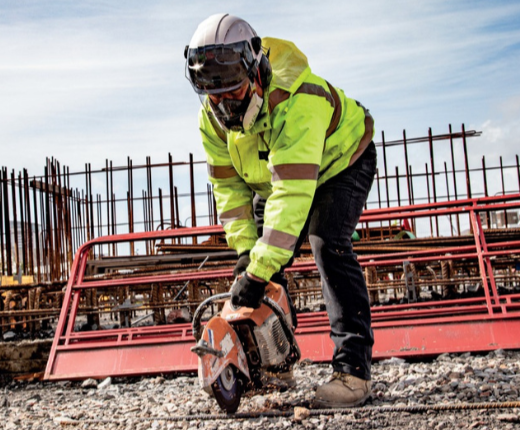 Did you know…
0
Lung Disease Deaths
Each year there are 12,000 lung disease deaths which are estimated to be linked to past exposures at work.1
0
Hearing Problems
There are 20,000 estimated workers with work related hearing problems.2
0
Mesothelioma Deaths
There were 2,544 mesothelioma deaths in 2020.1
9.03.23
How to use PressToCheck Filters to Perform a Face Fit Check
Above the Neck
1:09 minutes – Learn how to use PressToCheck filters to perform a daily face fit…
9.03.23
Wearing the Correct PPE in Hot Environment
Above the Neck
2:01 minutes – Wearing the correct PPE and Safety gear, as well as having appropriate…
8.03.23
How To Fit your Sonis Helmet Mounted Ear Defenders: By JSP
Above the Neck
Learn how to fit your Sonis Helmet Mounted Ear Defenders to your safety helmet.
8.03.23
How To Replace your Retractable Safety Eyewear: By JSP
Above the Neck
2:00 minutes – Learn how to replace your EVOVista Retractable Safety Eyewear on your safety…
8.03.23
How To Use a OneTouch Slip Ratchet to Create a Secure Fit
Above the Neck
1:46 minutes – Learn how to use a OneTouch Slip Ratched to create a secure…
8.03.23
Introducing Branded Head Protection: Presented by JSP
Above the Neck
1:01 minutes – Introducing Branded Head Protection – Working with our Head Protection Partners, Lyreco…
2.03.23
Understand Your Eye Protection: By Delta Plus
Above the Neck
1:34 minutes – Depending on your work and application, this will determine the minimum level…