Safety Helmets, Browguards,
Bump Caps & More
The head is one of the most vulnerable parts of the human body. Different external physical influences can not only damage the skin and bones, but also the brain and its vital functions.
Head & Face protection can eradicate a lot of the risk of head injuries. Discover our carefully selected range to provide the best coverage and protection to your head & face, including; Safety Helmets, Browguards & Visors, Helmet Systems, and Bump Caps.
Discover more
Type of Hard Hat
Always consider your environment and use case. We supply bump camps – for internal use, safety helmets, and integrated lens protection that meet a range of safety standards for use in variety of working environments.
For more information, speak to an Account Manager.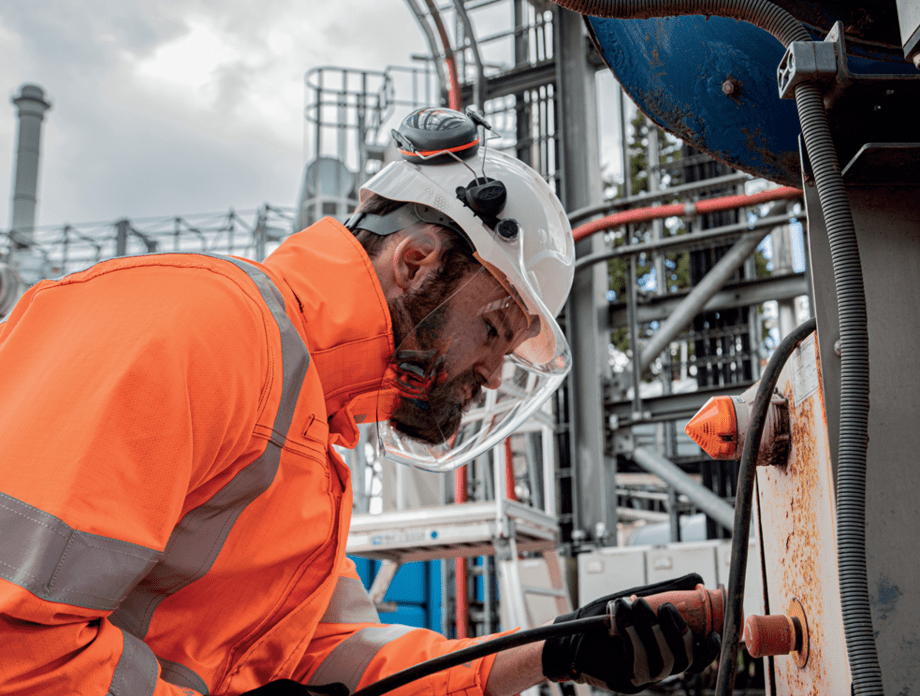 Hard Hat Material
High Density Polyethylene (HDPE) is the most common plastic used to make hard hats, and is minimum standard of safety helmet material. Acrylonitrile Butadiene Styrene (ABS) is a thermal plastic and provides good impact and chemical resistant, whilst being more lightweight and offering enhanced protection over the minimum standard.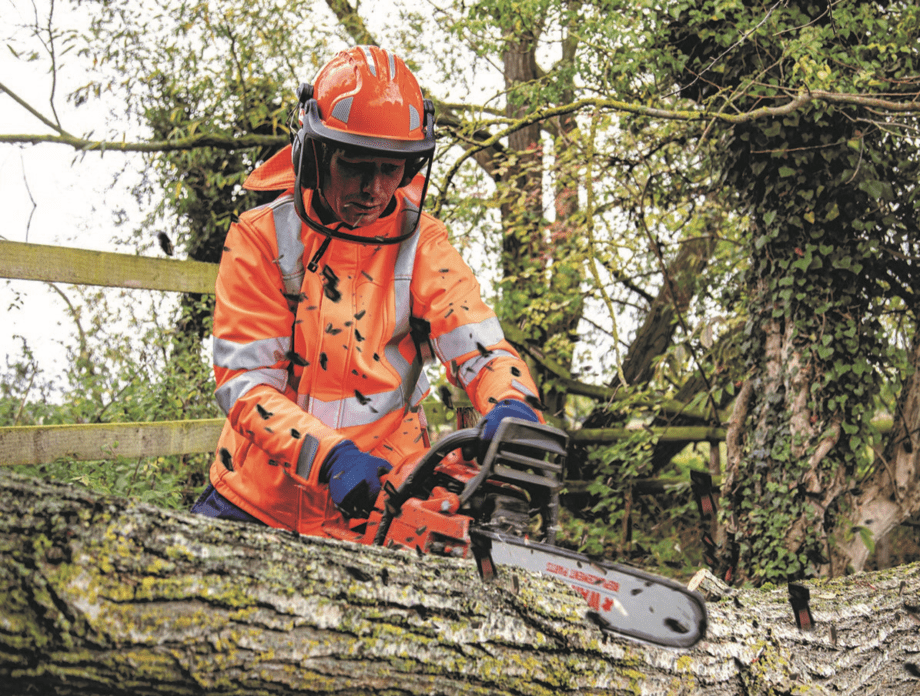 Safety Helmet Standards
Our safety helmet range is compliant to European Norm standards EN397, EN50365, and EN12492 where applicable.
Did you know…
Head Injuries
of head injuries accounted for were reported as fatal injuries in the UK workplaces in 2021/2022.
Non-Fatal Injuries
11% of non-fatal injuries in 2021/2022 were as a result of a moving, flying, or falling object.
Head Protection Procurement
Head protection accounts for around 3% of PPE purchases but is responsible for around 15% of incidents.
Source: HSE
Standards & Markings
All of our safety helmets conform to EN 397, the industrial safety helmet standard. This is the longest standing industrial standard for safety helmets, and testing includes: 
Impact test – 49J impact onto the crown of the helmet

Conical Striker – 3kg conical impact from a 1 metre height

 
Electrically insulating helmets, tested to 10,000 volts, for use in low-voltage installations. 
ISO 80079-36 & CEI/TS 60079-32-1 is optional testing and certification to ensure you can use helmets in ATEX areas. When working in an ATEX area, operatives must be fully equipped with appropriate PPE eg. Dissipative shoes (earth resistance less than 1.108Ω), not just suitable industrial helmets.
The mountaineering standard, and testing includes: 
Hemispherical Striker – 5kg dropped from 2 metres onto the crown of the helmet

 

Flat Striker – Tilting the helmet 30 degrees and dropping from 0.5 metres, testing the front, rear, and side of the helmet.
Relates to bump caps only, with all Lyreco supplied bump caps meeting this standard. Testing includes: 
Flat Steel Striker – 5kg impact to generate 12J of force

 

Penetration Testing – 0.5kg conical striker impact on the bump cap shell

 
Discover Head & Face Protection
Explore Head & Face Protection from Lyreco, supplied by some of the biggest brands across PPE & safety.
You'll find a range of products marked as sustainable via our Sustainable Selection methodology. The selection methodology is assessed by SGS, and based on 3 criteria – People at Work, Planet, and Community by Lyreco. By shopping these products, you're making a more socially & ecologically responsible safety procurement option.
Our Safety Brands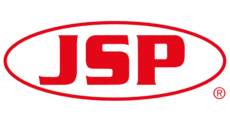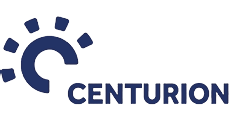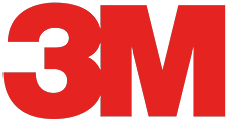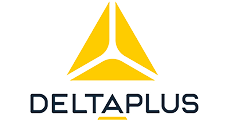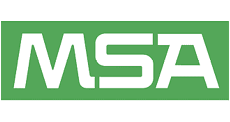 Safety Helmet with Integrated Lens Protection
Our Safety Helmet with integrated lens protection are fully compatible with prescription eyewear, with the lens protection conforming to EN166FT, the same standards as our safety eyewear.
With the safety helmet also meeting EN397 standards, this configuration is popular within the construction environment, due to its use-case flexibility. Our JSP Evo Guard M3 Forestry systems are integrated with mesh eye and face protectors.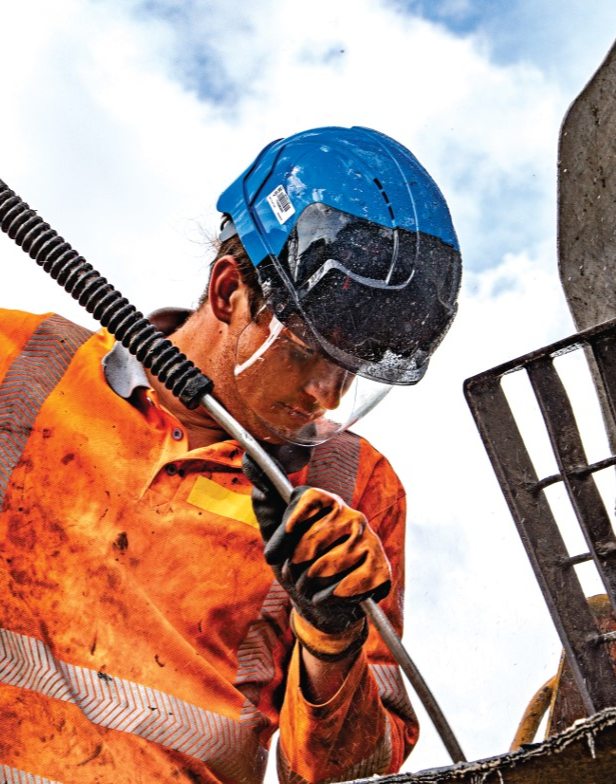 Browguards & Helmet Systems
Browguards provide comprehensive facial coverage without limiting movement, and can offer enhanced coverage with an integral chin guard.
Our Forestry Systems are complete with mesh and face protectors to protect the wearer in a multitude of high risk working environments.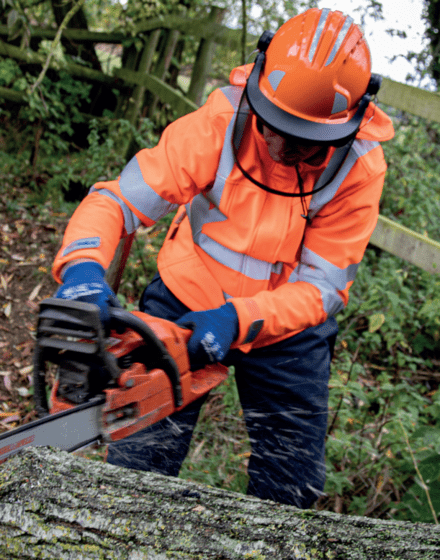 Bump Caps
Only for use indoors, bump caps are often utilised in the automotive industry or a warehouse environment and offer low-level impact protection.
Bump Caps should not be used in environments where there are falling or thrown objects and should not be used where a safety helmet required. All of our Bump Caps conform to EN812.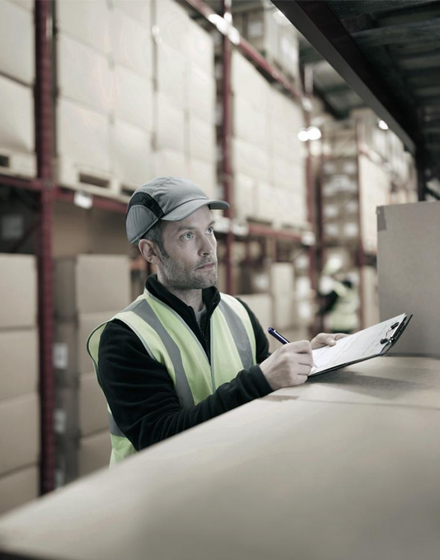 Branded
Head Protection
Working with our branded head protection suppliers, Lyreco can offer high-quality permanent bespoke branded head protection for the workplace. Choose your style of helmet, colour, and area for logo printing. Select from front, back, sides, or any combination.
Find out more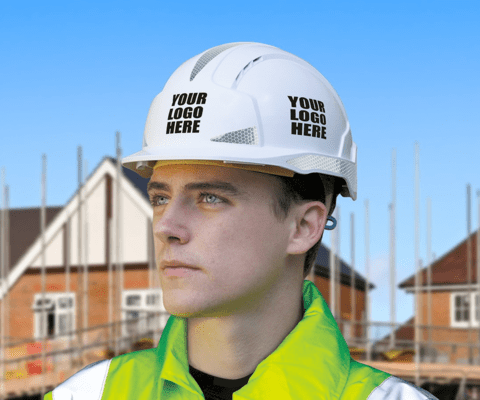 9.03.23
Wearing the Correct PPE in Hot Environment
Head & Face Protection
2:01 minutes – Wearing the correct PPE and Safety gear, as well as having appropriate…
8.03.23
How To Replace your Retractable Safety Eyewear: By JSP
Head & Face Protection
2:00 minutes – Learn how to replace your EVOVista Retractable Safety Eyewear on your safety…
8.03.23
How To Use a OneTouch Slip Ratchet to Create a Secure Fit
Head & Face Protection
1:46 minutes – Learn how to use a OneTouch Slip Ratched to create a secure…
8.03.23
Introducing Branded Head Protection: Presented by JSP
Head & Face Protection
1:01 minutes – Introducing Branded Head Protection – Working with our Head Protection Partners, Lyreco…