Ensure Your Brand
Is Well Protected
Working with our Head Protection Partners, Lyreco can offer high-quality, permanent, bespoke, branded head protection for the workplace.
Applying a flush, sharp, embossed design of your choice – that won't fall off when scratched – can create an item that reflects and strengthens the corporate identity of any customer.
Request Consultation
Choosing Head Protection
Choose from a wide range of Safety Hard Hats and Safety Bump Caps, from our chosen partner brands Centurion, MSA, JSP, and Deltaplus, and add your embossed company logo in a number of positions.
Our Lyreco Safety experts can help source the correct head protection for you, assessing the application and what protection is required, presenting you with the best options available.
To discuss the type of head protection required and branding options further please speak with your Safety Team Business Development Manager.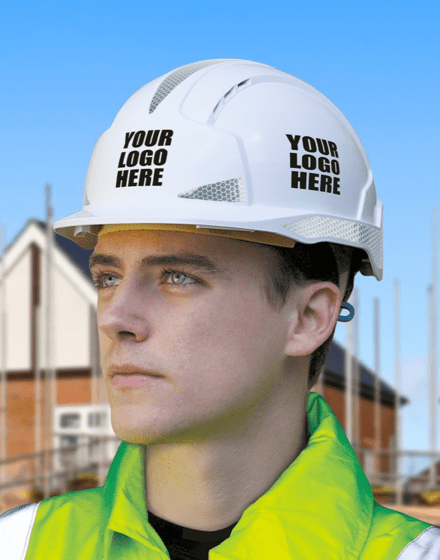 Step 1
Choose your style of helmet, colour, and area for logo printing. Select from front, back, sides, or any combination.
Step 2
Supply the artwork to your Lyreco Account Manager or PPE & Safety Business Development Manager in one of the following format types: .ai, .eps, .jpeg, .png file types.
Step 3
Our Branded Head Protection supplier will consider colour proofs and product mock-ups. The artwork is then carefully applied by a member of the print team.
Branded Head Protection
Around 66% of all head protection manufactured is branded with company logos and corporate identity.
Source: JSP