High Visibility
Lower Risk
High visibility clothing is Personal Protective Equipment worn to increase the conspicuity, and the safety, of the wearer.
In order to be compliant, the garments must conform to either Class 1, 2 or 3 of EN ISO 20471.  These classes of High Visibility are made up of three main components: Fluorescent material, reflective strips and contrast material. All of which can be recommended by our experts to best suit your working environment, ensuring garments are always class compliant.
Discover more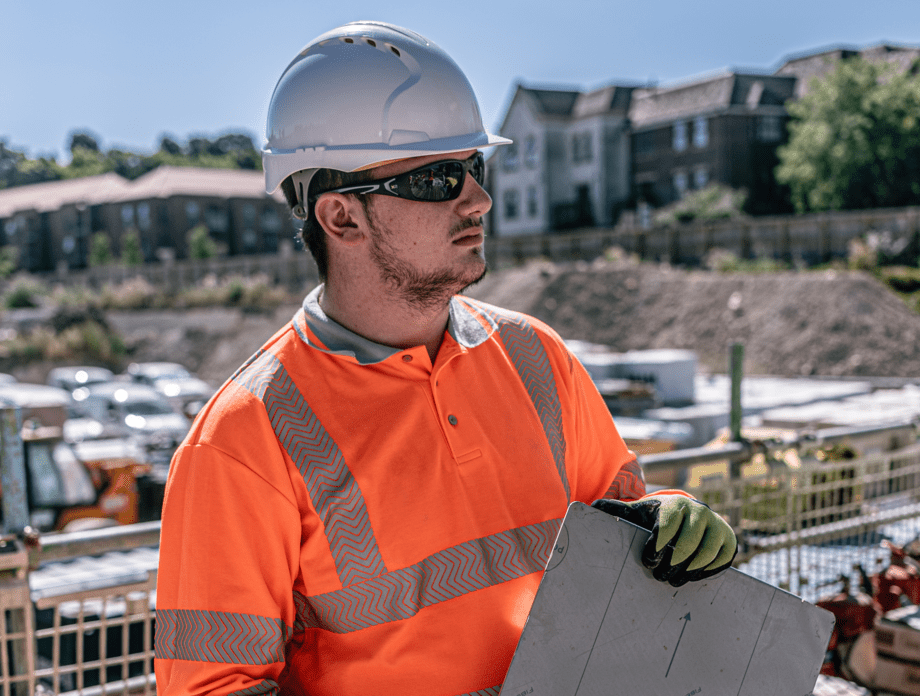 Consider your environment
Following your risk assessment, you must consider your workwear use. For example, when working on a highway, individuals are required to wear High Visibility Overtrousers. Long-sleeved High Visibility Jackets, Polo Shirt or T-Shirt are also required to remain in line with health & safety measures.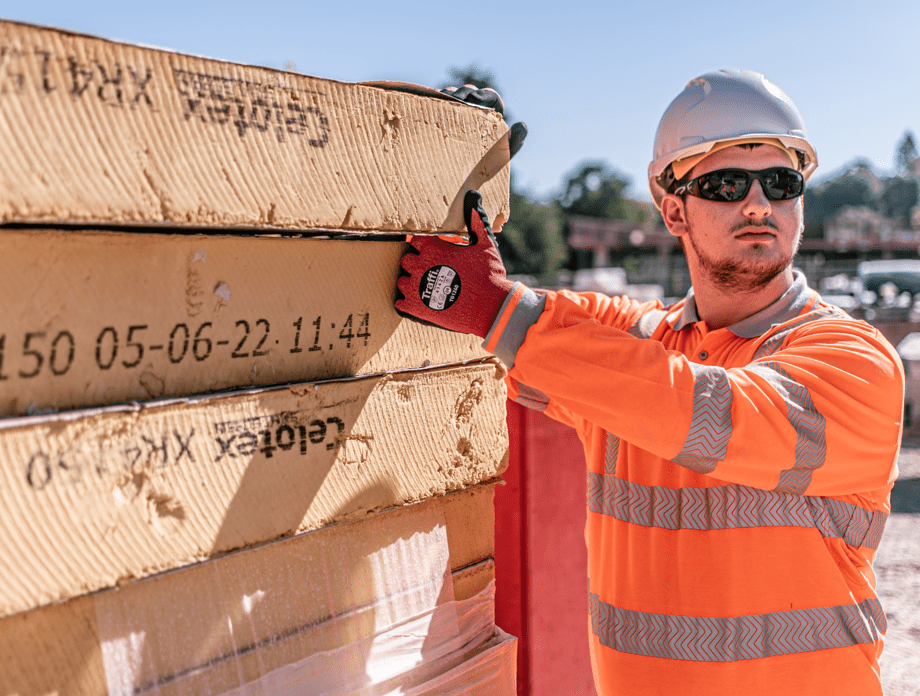 What Colours can I wear?
There are only 3 colours allowed to be classed as high visibility as per EN ISO 20471 standard: Yellow, Orange, and Red.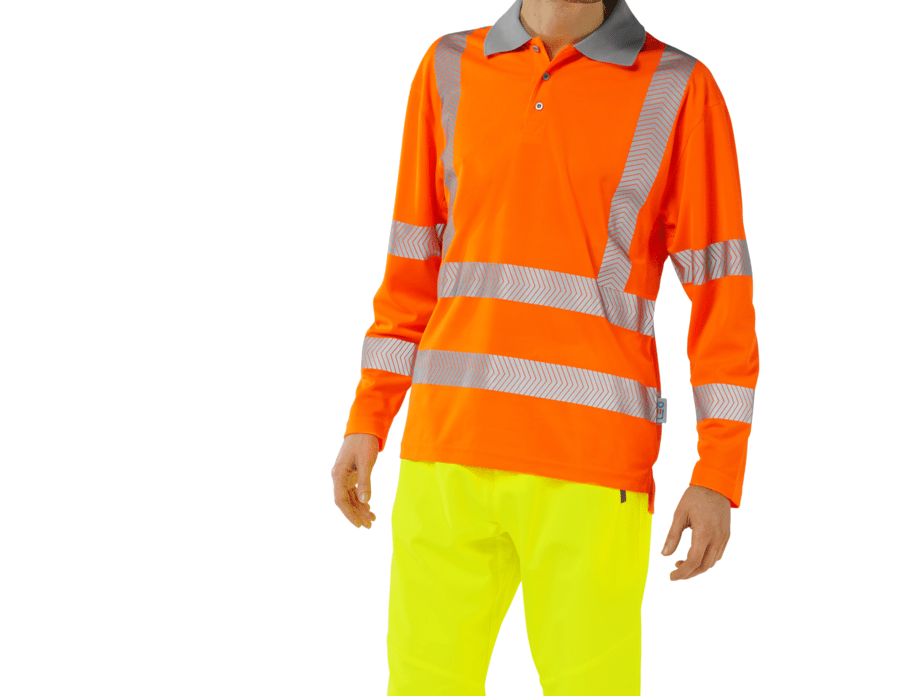 What Class Do I need?
Class 1 – Is the lowest class on the scale and offers the minimum amount of necessary reflective materials.
Class 2 – This high visibility clothing is required for all workers who are working in a temporary traffic control zone where traffic is moving under 25 mph, such as traffic patrol guards or school crossing guards.
Class 3 – Is required by all workers who are working in an environment where traffic is moving faster than 25 mph.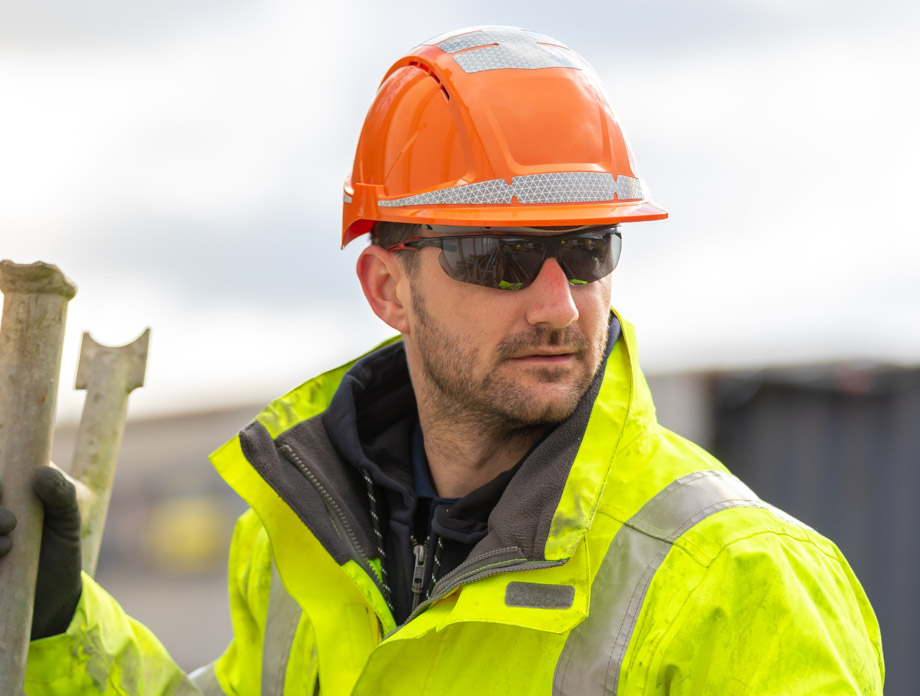 How to achieve
Class 3 visibility
Classic 3 visibility can be acheived by an individual waering a garment rated as class 3. Or it can be achieved by wearing jointly certified products that makeup class 3 based on the total area of fluorescent and reflective material. You can identify when products are jointly certified by studying the inner label of the garment.
Did you know…
0
Injured by a moving truck
In 2021/22, 1413 people were injured as a result of being struck by a moving vehicle at work.
0
Fatal Injuries
23 workers suffered Fatal Injuries after being struck by a moving vehicle in 2021/22. Which accounted for 19% of overall deaths.
0
Deaths at Work
In Ireland, 217 people were killed between 2010-2019 as a result of accidents at work involving vehicles. This equates to 44% of all work related deaths.
Source: HSE
Standards & Markings
The international standard that specifies the requirements for high visibility clothing, intended to improve your conspicuity (contrasting with your background) in areas where the risk of not being seen are high. Garments are certified to a class of ISO 20471, class 1, 2 or 3; the higher the class of garment you wear, the more visible you will be.
| | | | |
| --- | --- | --- | --- |
| | Class 1 | Class 2 | Class 3 |
| Reflective Tape | 0.10 sqm | 0.13 sqm | 0.20 sqm |
| Fluorescent Material | 0.14 sqm | 0.50 sqm | 0.80 sqm |
This is the Rail Industry Standard for High Visibility clothing. It sets out the rail industry's agreed minimum technical criteria for High Visibility Clothing that must be worn by staff when on the line-side or on or near the line. All rail approved high visibility workwear is orange, however not all orange high visibility workwear is to RIS-3279-TOM standard.
Discover High Visibility Workwear
Explore High Visibility Workwear from Lyreco, supplied by some of the biggest brands across PPE & safety.
You'll find a range of products marked as sustainable via our Sustainable Selection methodology. The selection methodology is assessed by SGS, and based on 3 criteria – People at Work, Planet, and Community by Lyreco. By shopping these products, you're making a more socially & ecologically responsible safety procurement option.
Our Safety Brands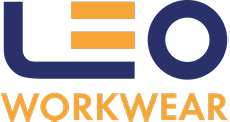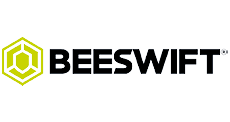 High Visibility T-Shirts & Polo Shirts
In working environments, such as Construction Sites, Highways, and Railways, Long sleeve high visibility T-Shirts & Polo Shirts can be work instead of a High Visibility Jacket to achieve Class 3 standards.
Short sleeve high visibility t-shirts & polo shirts will meet EN ISO 20471 Class 2 standards and can be worn, in conjunction with other high visibility garments, to achieve Class 3 standards when required.
Long sleeve High Visibility T-Shirts & Polo Shirts will meet EN ISO 20471 Class 3 standard. Short sleeve High Visibility T-Shirts & Polo Shirts will meet EN ISO 20471 Class 2 standards.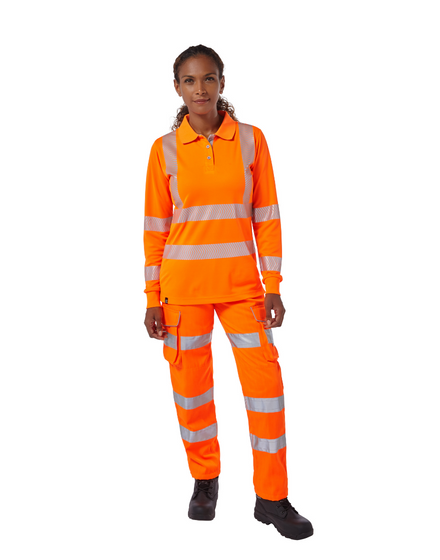 High Visibility Waistcoats
High Visibility Waistcoats are a garment often worn in Construction and Warehousing.
This is partly down to the ease of use to wear, with some waistcoats offering a Velcro fastening, as well as these types of working environments only requiring to meet a Class 2 standard. High Visibility Waistcoats will meet EN ISO 20471 Class 2 standard.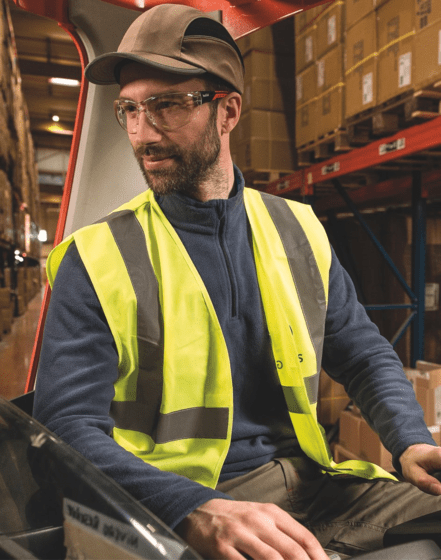 High Visibility Trousers & Overtrousers
There are two types of High Visibility Trousers – Work Trousers, such as Polycotton, and Weatherproof Overtrousers, designed for wet weather and outdoor applications.
Choosing between Work Trousers or Overtrousers will depend on your working environment. An individual working within a warehouse will require work trousers as they will provide better comfort and breathability.
However, when working outdoors in wet weather conditions, the individual will require overtrousers as they will provide better protection from the elements. All workwear High Visibility Trousers & Overtrousers will meet a minimum of EN ISO 20471 Class 1 standard when worn separately from other garments, ensuring health and safety measures are met.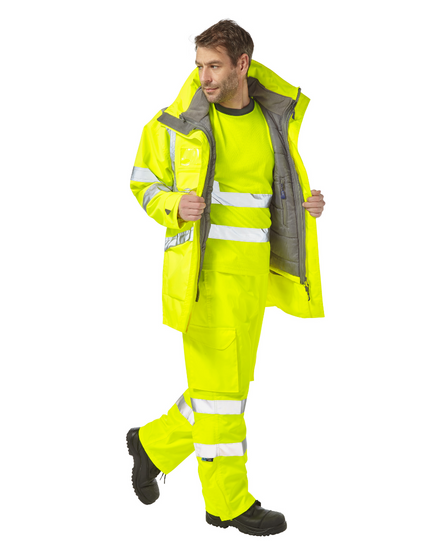 Staysafe PPE
Laundering
Staysafe laundering can break down the cell walls of bacteria, pathogens, and viruses. Around 80% of gloves and PPE sent to Staysafe are suitable for re-issue, saving 14.7 tonnes of CO2e for every tonne of re-used PPE.
Find out more