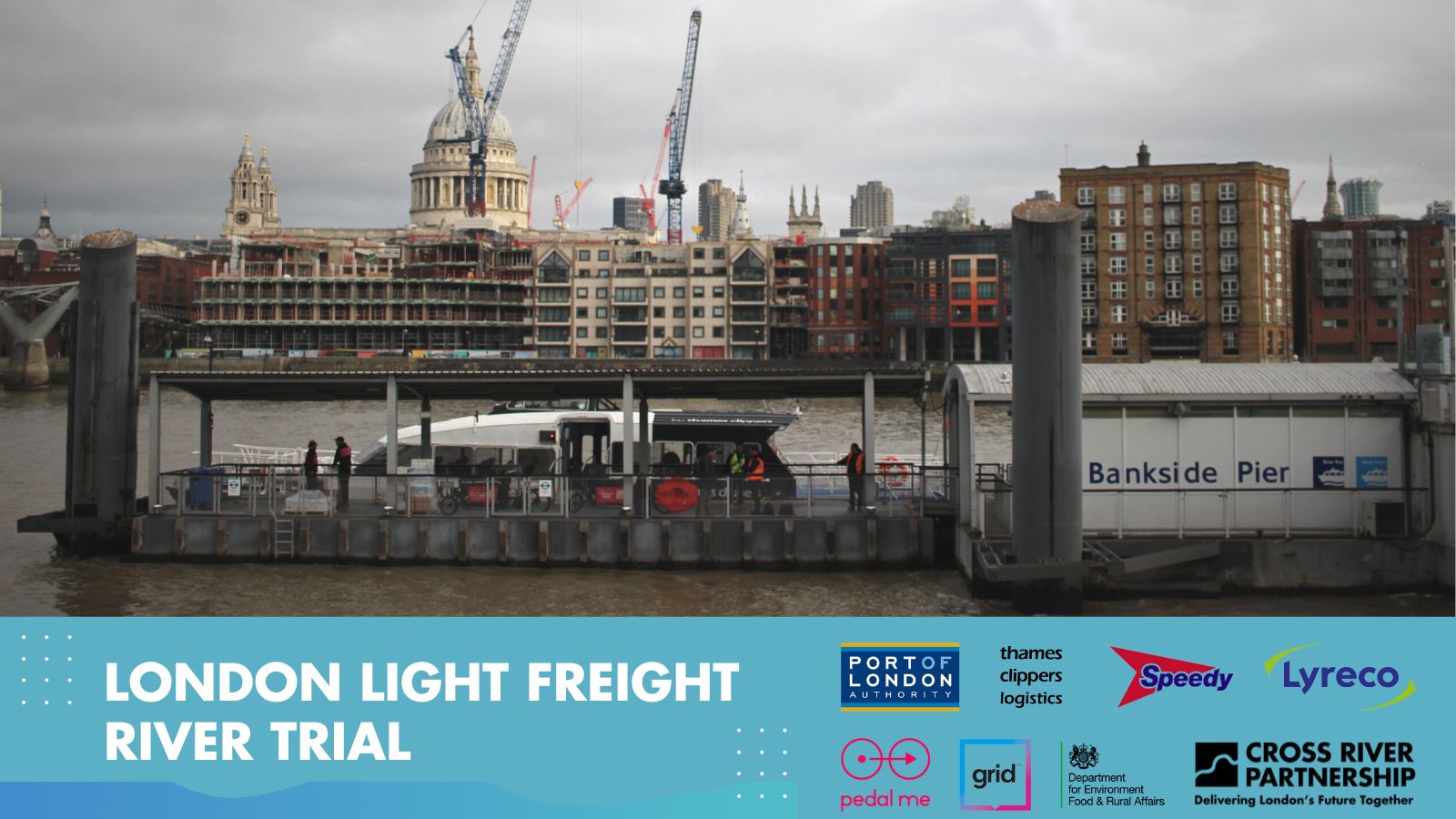 Lyreco joins London's first daily, multi-supplier, river freight trial along the Thames
We're excited to announce our involvement in the London Light Freight River Trial, London's first daily, multi-supplier, river freight trial along the Thames. This trial is part of the Defra-funded Clean Air Logistics for London project and aims to showcase how the river can enable fast, efficient, and consistent deliveries in a more sustainable way.
We have collaborated with Cross River Partnership, the Port of London Authority, Speedy Services, Thames Clippers Logistics, Grid Smarter Cities, and Pedal Me to deliver the trial. The trial, which began on February 27th, fits seamlessly with our current next-working-day delivery model.
The trial is being delivered in two phases, both leaving from Dartford International Ferry Terminal and taking approximately one hour to reach Bankside Pier. Phase 1, which was completed on March 10th, called at Bankside pier only, while Phase 2 calls at both Trinity Buoy Wharf and Bankside pier.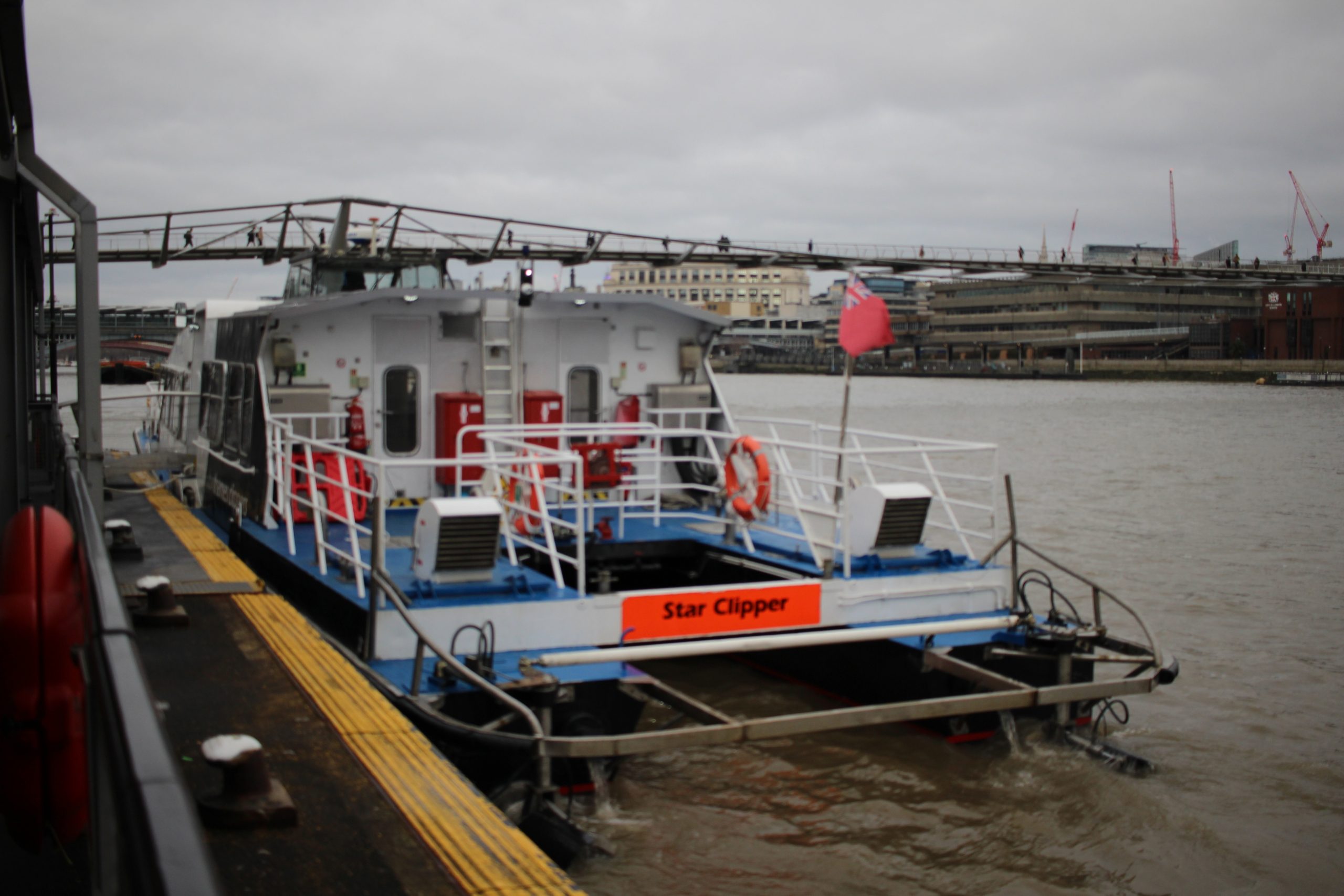 Once delivered to bankside, we have partnered with PedalMe as our 'final mile' partner. PedalMe makes use of Cargo bikes to move and deliver goods around the capital, reducing congestion and any environmental impact.
We are delighted to have been engaged by Lyreco on the London Light Freight River Trial and hope that our work in both delivering a last-mile solution from Bankside Pier, and contributions to Pier Safe Working Practices lead to a greater utilisation of river freight.

Olivier Rousseau, CEO, of Pedal Me
The trial is also the first river freight trial to incorporate return deliveries with returns being picked up at each pier location in addition to goods being unloaded. Return deliveries are then transported to Dartford International Ferry Terminal on the vessel the following day, helping to improve efficiency and sustainability.
Bringing goods into central London via the Thames is proven to emit less than half of the carbon of road transport, improving local air quality and congestion. By taking part in the trial, we have taken one of our delivery vehicles off the road, contributing to reducing London's air pollution and congestion.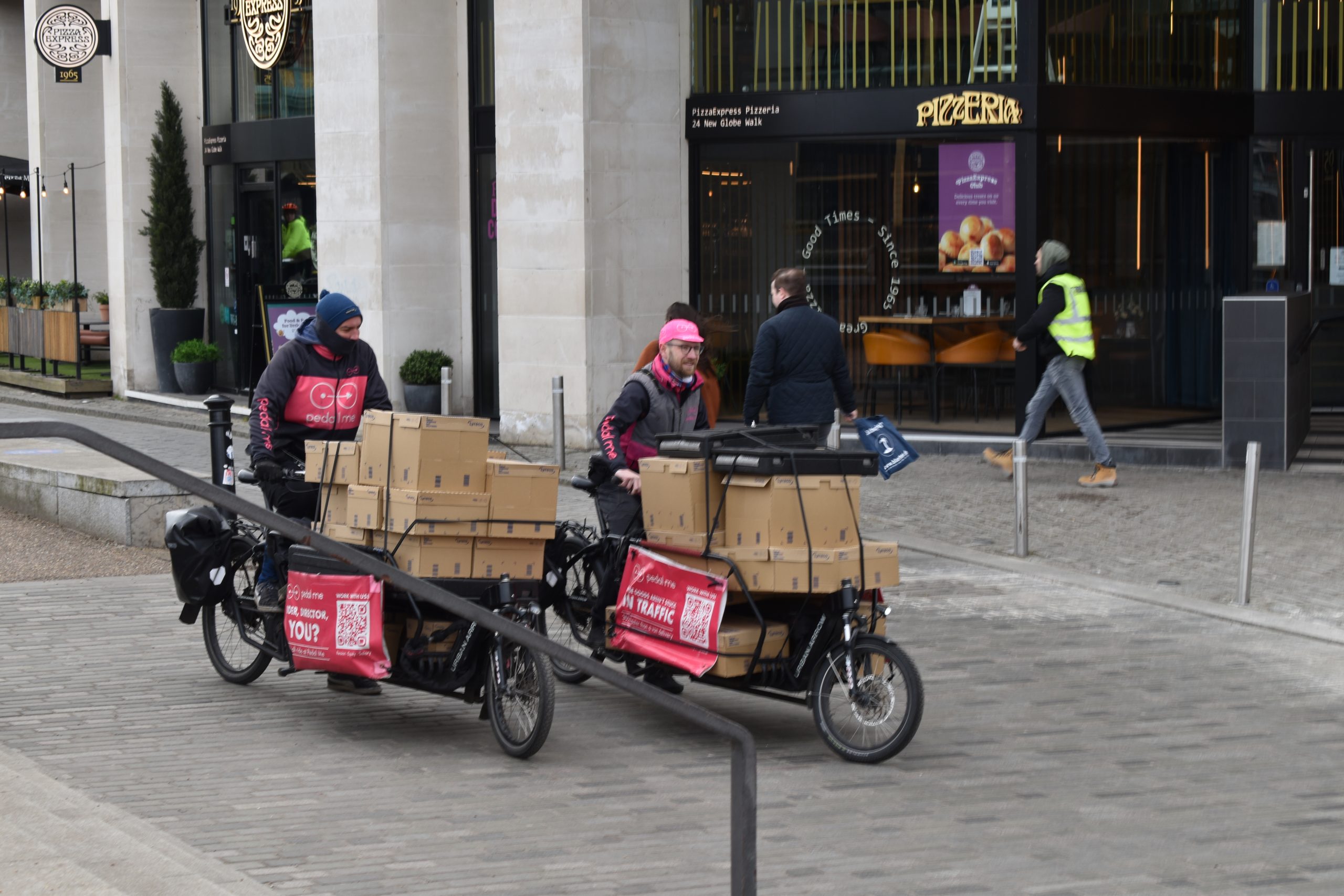 We're proud to be a part of this groundbreaking trial, which aligns with our commitment to positively impacting the communities and areas in which we serve.
It's great that Lyreco is part of this trial in partnership with many other organisations supporting this project. Although Lyreco are moving to phase in our electric fleet, which we have already done in London, this is only a stepping stone to reducing our emissions. We need to look at ways of getting vehicles off the roads, especially in city centres, which also leads to air pollution. Being part of this trial shows that Lyreco is leading the way in alternative distribution solutions to reduce our global impact and keep our high delivery standards with customers.

Andrew Bryers, Head of Sustainability, Lyreco UK & Ireland