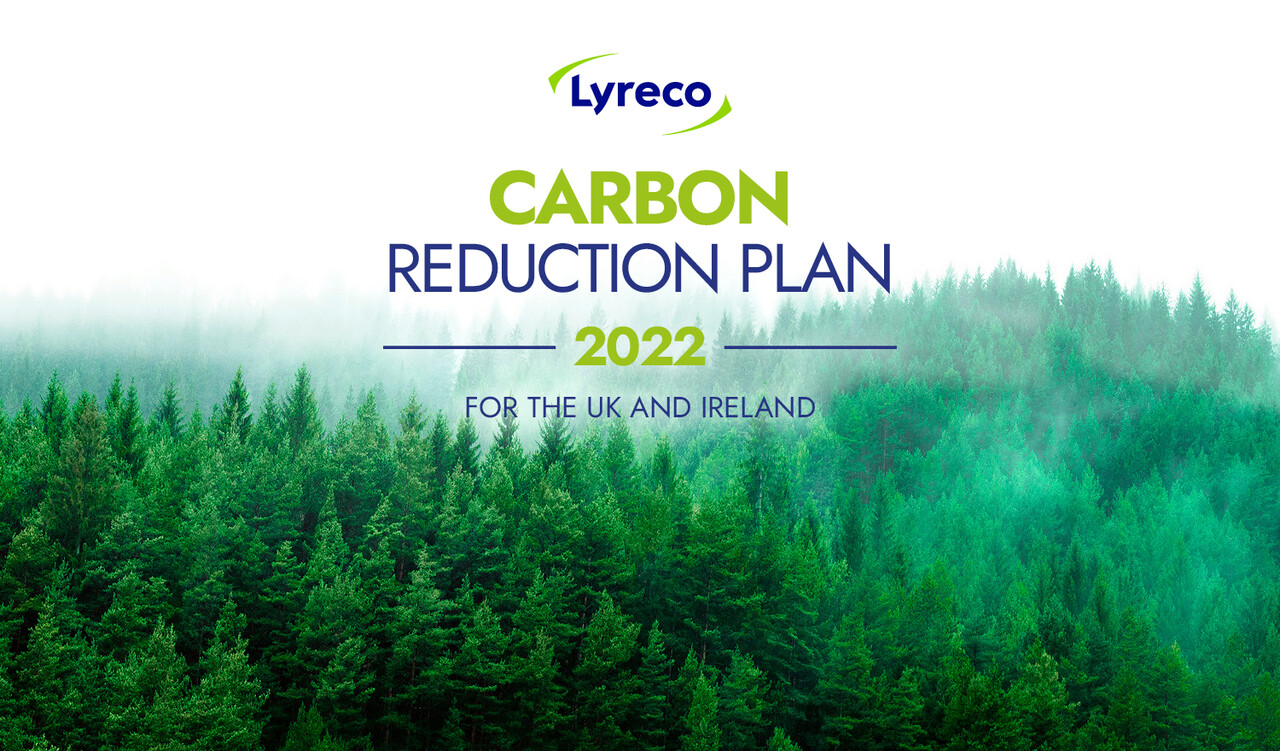 Announcing Lyreco UK & Ireland Carbon Reduction Plan
The United Kingdom and more than 170 other countries officially signed the Paris Agreement in 2016, which sets out a global target to reduce greenhouse gas emissions with a strong call-to-action to mitigate dangerous climate change caused by human activity. To meet this challenge and to support the world's transition to a low-carbon economy, Lyreco UK and Ireland has set out ambitious but achievable targets to reduce our carbon output and help stem the tide of the current dangerous climate change.
Mitigation and adaptation open opportunities to apply new technologies, increase efficiency and reduce costs while reducing emissions. Our Carbon Reduction Plan (CRP) lays out a comprehensive approach to climate change mitigation and adaptation to achieve our ambitious targets, focusing purely on our operational estate and other areas of sustainability that make up the carbon impact of our 28 regional distribution centres, National Distribution Centre, and 1400 employees.
WHAT WE ARE DOING CURRENTLY
Our National Distribution Centre (NDC) and Head Office in Telford is powered by 100% renewable energy. In 2015 we had 13,680 solar panels installed, spanning the entire roof of our NDC. Generating 3 million kWh of green energy annually, the installation is also accompanied by 10 Tesla power banks. This allows us to further benefit from using the BESS System to store self-generated electricity from the solar panels that would otherwise be exported back to the grid.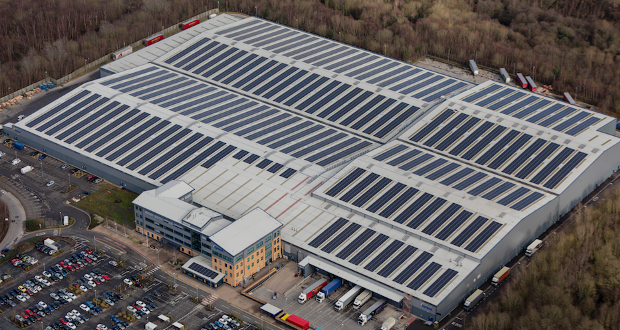 Since 2019, we decided to purchase from a 100% Renewable Energy Guarantee of Origin (REGO) certified electricity supplier. The REGO certificates are used to prove that a portion of the energy produced was from renewable sources, thus pushing suppliers to invest in more renewable technologies so that the electrical grid can reduce its carbon impact for all customers. Ofgem advises that companies purchasing 100% REGO-certified electricity from the grid can classify this as carbon neutral. It is not just at our Head Office that we are taking steps to reduce our carbon production. We are also signed up for the Clean Van Commitment pledge, which is a public commitment for fleets to switch to zero tailpipe emission vans in cities by 2028. We welcomed 17 all-electric vans to our London fleet, as well as an additional 50 all-electrical vehicles to be utilised around the rest of the country.
Next Steps
To move towards reducing our carbon output in the future, we are outlining further steps we aim to bring in which would see our emissions get as close to zero as possible.
Decreasing and ultimately removing the reliance on Gas-Fueled systems is one of these aims. Compared to the electrical network, it is currently difficult to decarbonise the gas network and so by moving our reliance from Gas-Fueled systems to our Self-Generated or REGO-certified power, we can reduce our carbon emissions.
We are constantly reviewing our commercial and sales fleet, with 23.5% of vehicles currently hybrid or fully electric, we know there is room to grow. In the future, we are aiming to increase this percentage to further reduce our carbon output via our fleet.
will also look to provide more support to our employees when it comes to choosing more sustainable travel options when commuting to work, such as via our 'cycle to work' scheme, and also through the electric vehicle charging stations we have been installed at our Telford Head Office.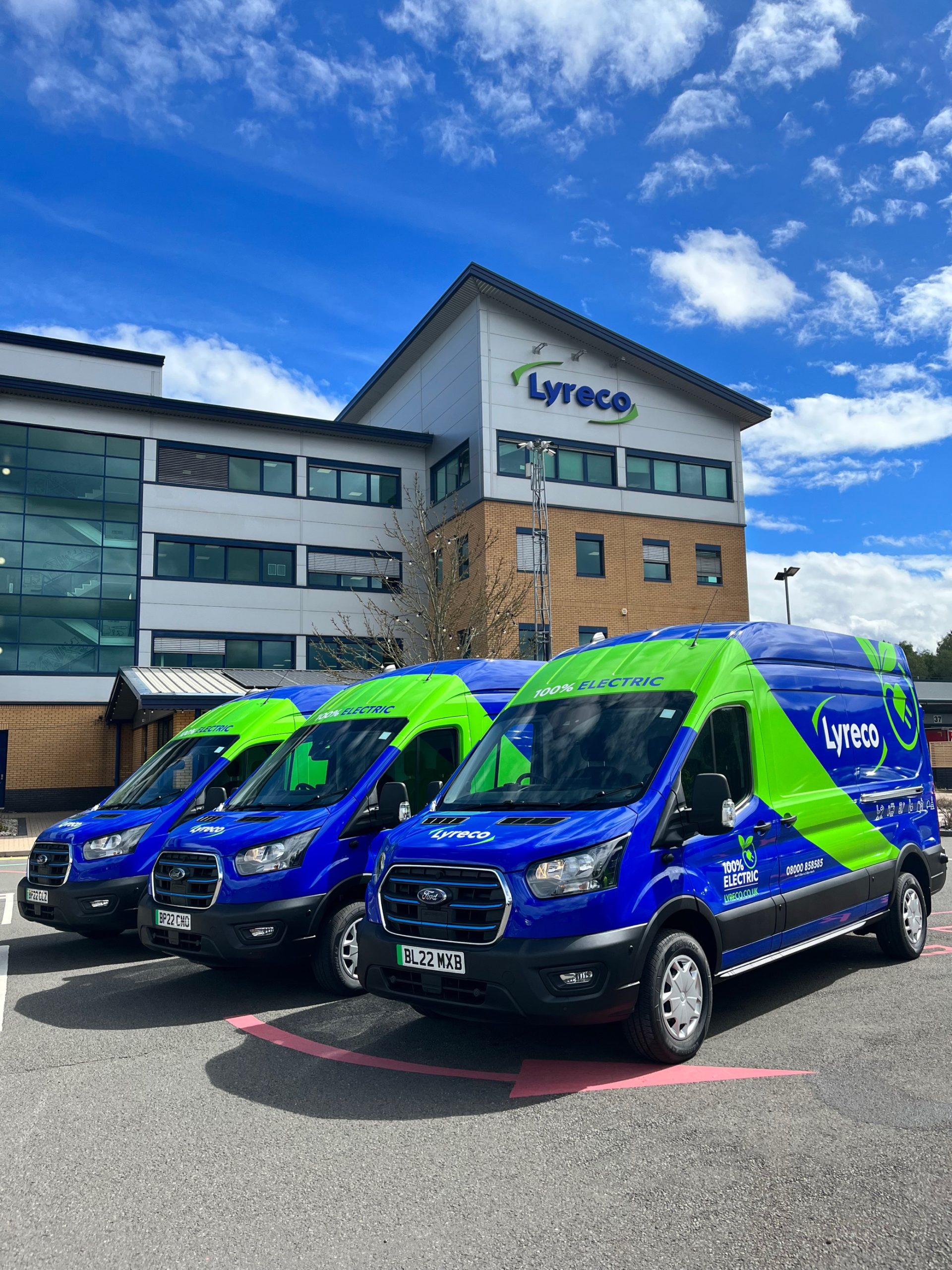 Another step we will begin to look at is understanding and working with our supply chain. To reduce our scope 3 emissions, we need to have a better understanding of our procurement spend. Working with suppliers that share the same strategic focus is important to help reduce our emissions in this area, as well as being able to work with them to develop new ideas and initiatives.
Our Carbon Reduction Plan
Discover more about the Lyreco UK & Ireland carbon reduction plan.