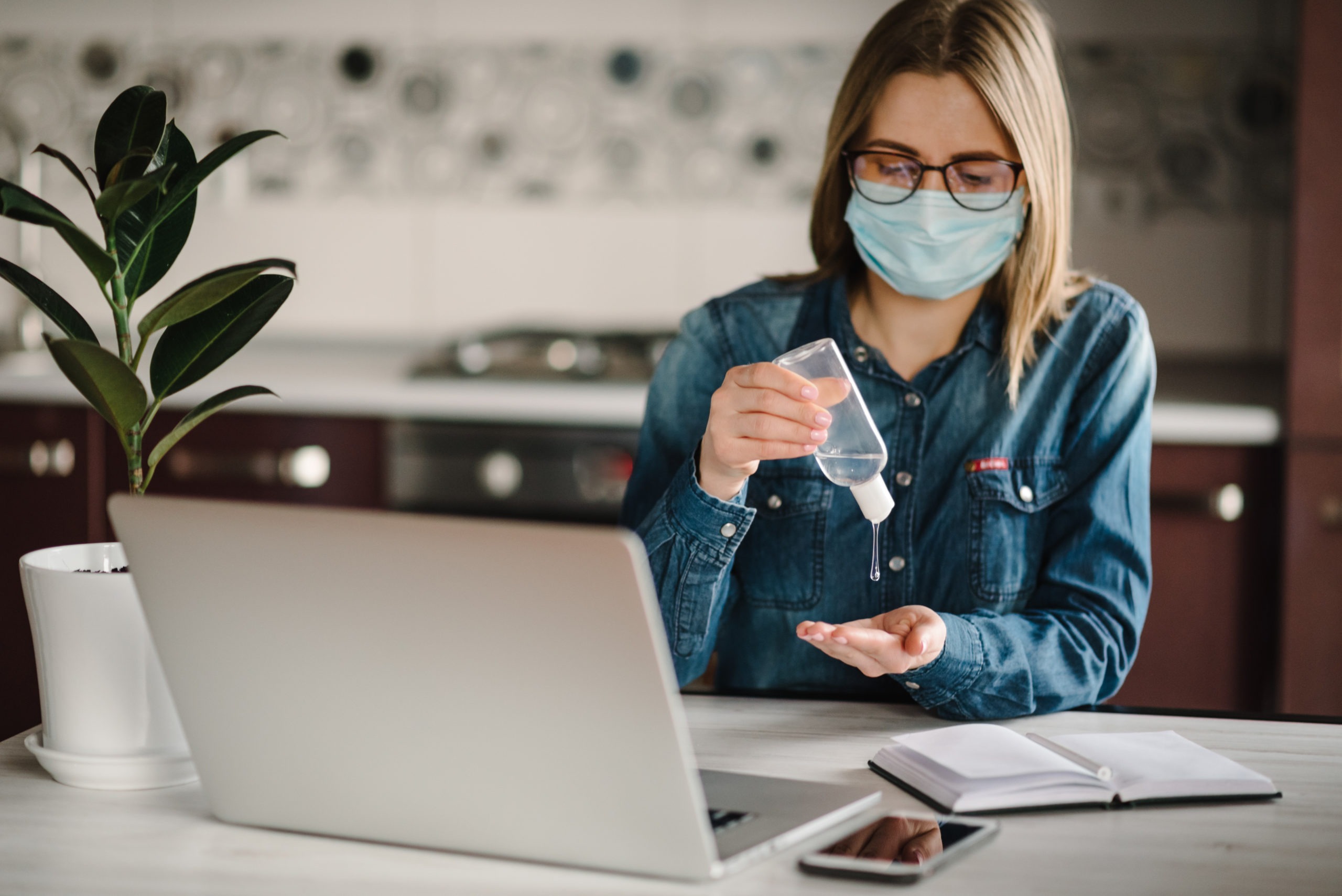 Look after your teams, and they'll look after your business
As many businesses prepare to re-open, how can owners and managers ensure that they operate safely during the COVID-19 pandemic? Keeping your team safe and protected in the workplace is clearly important, but how can you support them when offsite? We believe that when employees feel cared for, they care for your business.
HYGIENE SUPPORT FOR STAFF: PERSONAL PROTECTION PACKS
The ability of employees to maintain high levels of personal hygiene while at work is vital. The key message still stands; regularly wash hands, catch and kill the virus in your elbow or a tissue and wear masks in shared spaces to reduce virus transmission. Help your team maintain the required hygiene standard by providing the correct equipment, both in the workplace and when out and about.
A quick and effective way to supply your teams with the PPE they need is to provide employee care packs. These Personal Protection Packs contain essential gloves, hand sanitiser, sterile wipes, and surgical masks, as well as COVID-19 information leaflets and a first aid guide. They're a great way to ensure all staff feel taken care of and protected in the workplace. Businesses can also obtain personal hygiene kits for staff which include wipes, pocket tissues, antiviral disinfectant and hand sanitiser.
Access to hygiene facilities must also be in place to allow government guidelines to be strictly adhered to; provide hand washing and sanitisation stations at entrances, exits and throughout the workspace. Also ensure you have no touch waste bins to dispose of used tissues and rubbish, to keep the virus contained.
The provision of additional Personal Protective Equipment will also be expected; gloves and face masks, where appropriate should be available and stocks regularly replenished so employees are protected for the coming months.
In addition to personal hygiene considerations, premises and work areas will also need thorough and consistent cleaning. Cleaning products with an EN 14476:2013 certification have been tested and proven to kill COVID-19 and should be used on all high contact surfaces such as door handles, counter tops and lift controls. By controlling the spread of the virus, businesses can reduce risk to their staff.
STAY APART AND STAY SAFE
While most people are aware of the need for social distancing when outside, when it comes to visiting offices and enclosed spaces, there is a real need to maintain extra vigilance. This is where clear messaging and highly visible signage is paramount.
Safety signage using floor and wall graphics, as well as information stickers, should all be part of the visible communications used to advise and guide staff and customers about social distancing. A variety of options are available, including floor markings and distance chevrons that can also help create safe one-way directional travel through a workplace.
Weatherproof banners promoting social distancing can also be used on exteriors. Inside the building, placing hygiene signs in suitable areas near toilets and restrooms can act as prompts for everyone.
If we are to successfully re-energise the UK economy, then the smooth re-opening and re-introduction of businesses will be a key undertaking.
Protect your employees with our range of Personal Protective Kits as well as a host of other essential items to keep you and your teams safe by clicking here.
For more information on products and services from Lyreco, visit our back to work shop