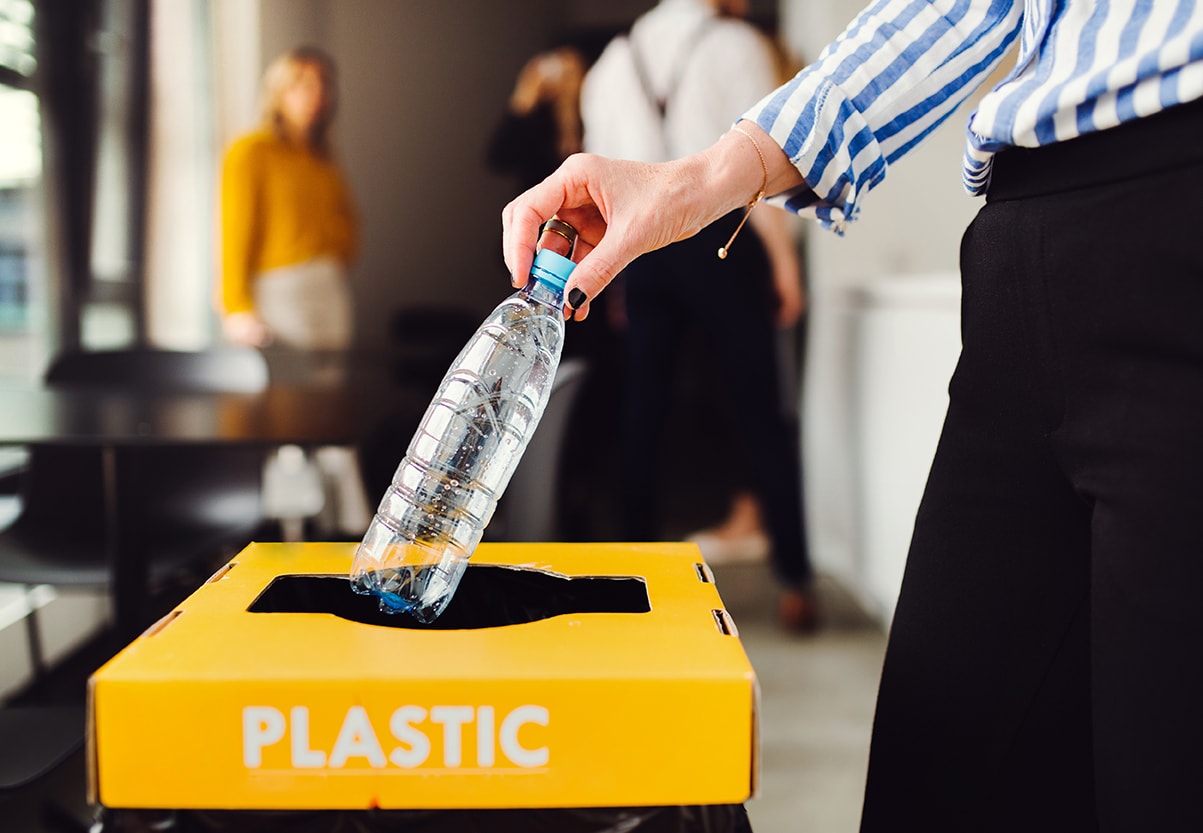 Top tips for reducing waste
Waste is no longer just a hot topic that people are talking about. It's an essential conversation in the modern world. This is why it is important that in whatever way we can we must try to make a difference!
At Lyreco we have a lot of larger green initiatives such as our 13,860 strong solar panel installation making us electrically carbon neutral or our commitment to reducing all waste across all of our UK & Irish sites. However, we are also encouraging all of our staff to share the initiative and make a change to make a difference, here are some handy tips for reducing, reusing and recycling.
At Work:
Reduce the usage of paper, toner and ink
Restrict printer usage
Reuse packaging
Use mugs and glasses for drinks instead of disposable ones
Use a teapot and avoid tea bags
Install coffee machines that accept mugs instead of plastic cups
Install water coolers to replace bottled water
Bring lunch in reusable containers – aim for a zero waste meal
Donate unwanted office supplies to schools, social enterprises or reuse organisations
At Home:
Cook! Avoid pre-packaged food – it's healthier and cheaper
Avoid food waste
Start composting
Drink tap water instead of bottled
Use conventional tableware – crockery not plastic
Use cloth towels and napkins
Use reusable containers
Learn how to store food properly
Reuse bottles and use reusable ones
Avoid single use items
Make your own toiletries – go natural, go organic
Donate old clothing
Borrow or hire tools
Repair goods and appliances
Put a "No Junk Mail" sticker on your letterbox
At the Shops:
Use shopping lists to better plan your shopping
Avoid single use bags, use reusable ones
Buy in bulk and opt for loose, unpacked items
Use your own containers or supermarket empty cardboard boxes
Adopt a policy of purchasing sustainable products
Buy concentrated products
Buy bars of soap and shampoo
Avoid unnecessary packaging
Buy eco-rechargeable or refillable products
Buy rechargeable batteries
Learn more about Lyreco's sustainable initatives by reading our sustainability brochure for 2019 here.