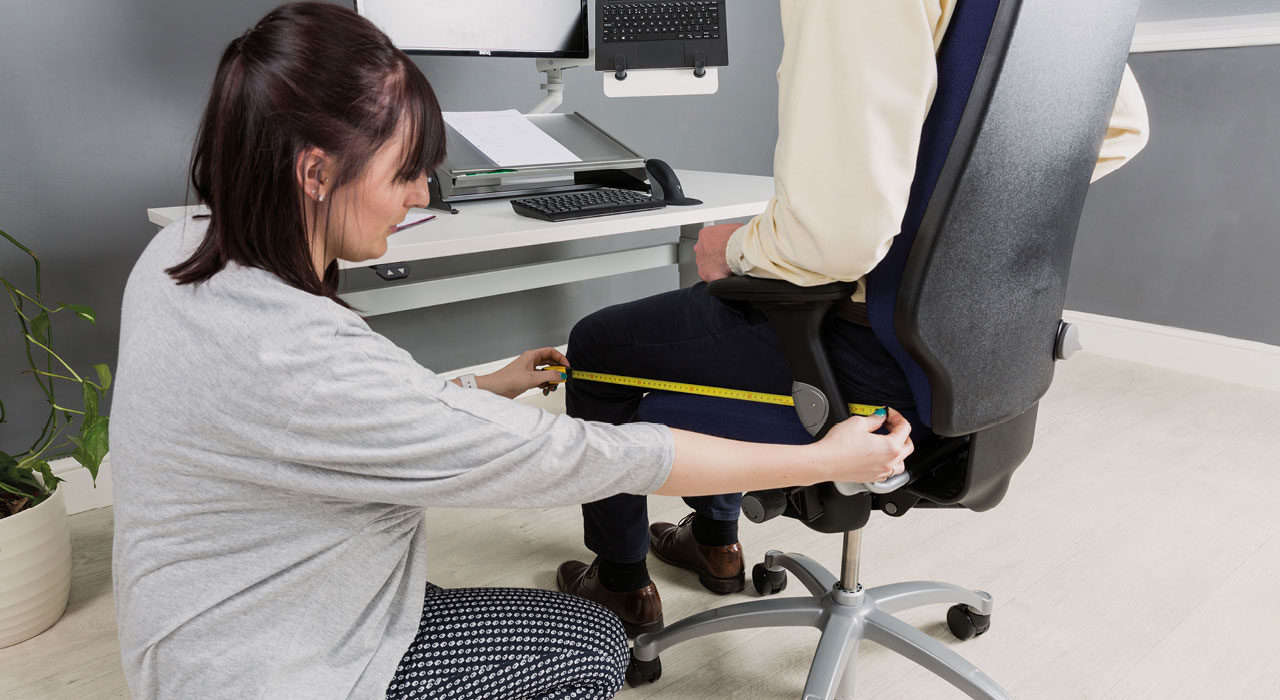 Why are DSE Assessments important for your business?
Did you know more than 600 million working days are lost to work-related ill health – up to 50% of which are musculoskeletal disorders according to the European Agency of Safety & Health at Work.
Research also shows that UK and Ireland workers suffer over 553,000 cases of work-related musculoskeletal disorders each year. Unfortunately, the basic tools we need to do our jobs can often be the main source of pain.
What are DSE Assessments?
Display Screen Equipment Assessments, or DSE Assessments for short, are audits to ensure workspaces are adequate to maintain a safe and healthy environment. They are a lawfully required risk assessment, to help prevent injuries and ailments such as back, neck and wrist ache in conjunction with display screen usage at work.
Who needs a DSE Assessment?
Can you guess which of the following workers require a DSE Assessment?
Worker A
Ben is a remote worker, who enjoys working outdoors, in coffee shops and anywhere where the creativity and productivity flows. As a graphic designer, he mainly works on a tablet – and occasionally uses his phone for meetings.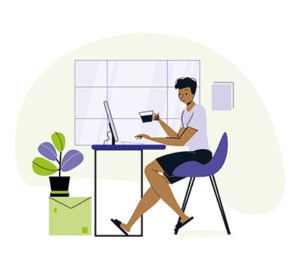 Worker B
Anita is an office based Financial Advisor. She enjoys working at a desk or large table setting. Anita thrives when using a comfortable office chair and clean desk set up – and only uses a desktop computer to complete her work.
Worker C
Davina is a homeworker, who loves nothing more than working with her cat, surrounded by her home comforts. She loves working from a comfy armchair or sofa, with a warm cup of coffee. As a Team Leader, Davina predominantly uses her laptop to manage and communicate with her team.
The correct answer is actually all of them.
It's a legal requirement that anyone who uses Display Screen Equipment for longer than one hour (this includes mobiles, tablets, computers and other display screens) is required to have a DSE Assessment. It's the responsibility of any line manager, to ensure the correct protocols have been followed, to protect the health and wellbeing of their staff.
Here at Lyreco we provide several routes to completing DSE assessments to identify and prevent issues. These services include face-to-face assessments, telephone consultations and online tools for self-assessments.
Get the support you and your team need, and make sure your business is legislation compliant by booking your DSE assessment by clicking here.