Identify & Isolate
Hazards
Lockout Tagout is the correct method for isolating machinery to ensure that when repairs, maintenance, cleaning or inspections of equipment is undertaken, it is done so safely.
Due to the awareness and associated real life risk, it is now being recognised as best practice for safety management in quarries, oil & gas production, manufacturing, food processing plants and more.
Request a Consultation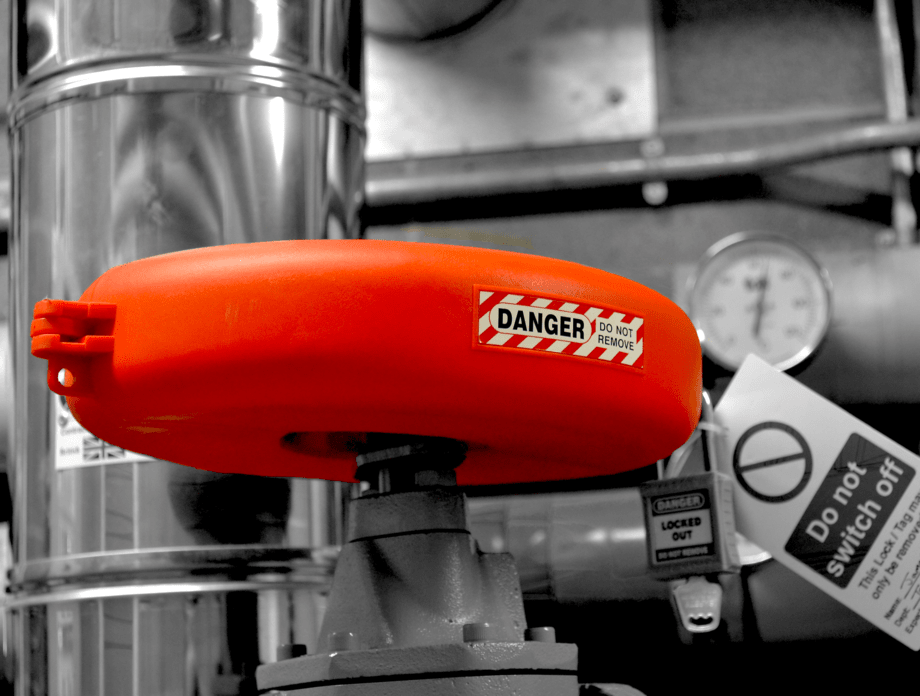 Why do you need it?
Lockout Tagout is the process and procedure used to ensure that machinery, moving parts and energy sources that need maintenance or cleaning, are effectively isolated so safe work can commence. The process also includes the safe practise of re-energising the machine once the work has been completed, allowing production to continue.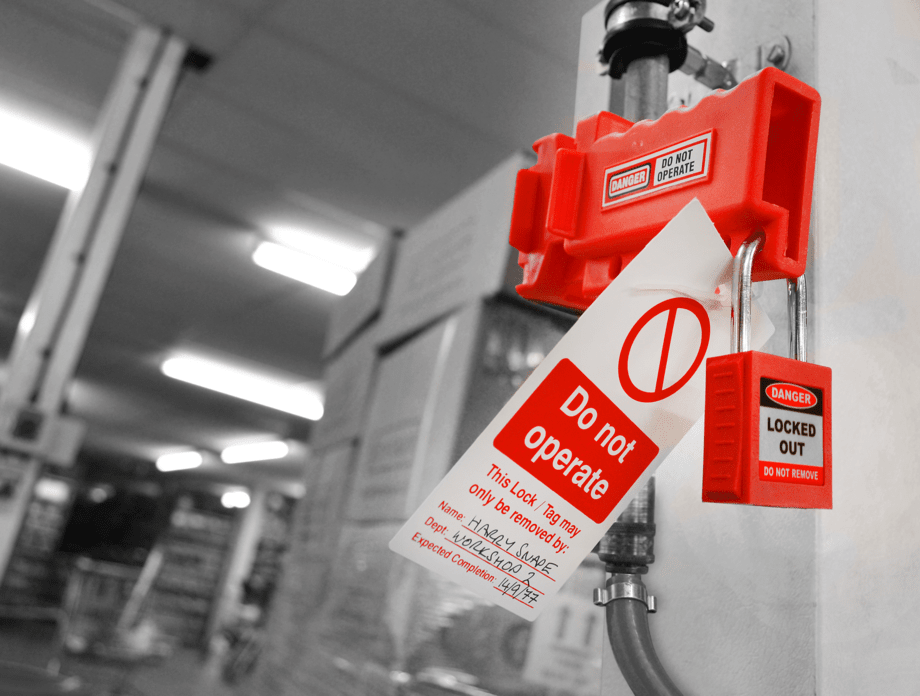 What Is the purpose?
The main application of Lockout Tagout is locating, identifying and isolating, single or multiple point of hazard that could harm employees if the hazard was to re-energise, shift via stored energy or be overridden manually.
Did you know…
0
Prevented Fatalities & Injuries
It is estimated that 120 fatalities and 50,000 injuries are prevent each year by the use of Lockout Tagout.
Source: Spectrum Industrial
Our Safety Brand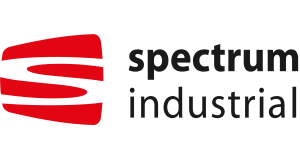 Lockout Tagout Process
PREPARE
1. Identify the types of energy sources used, potential hazards, and all control devices.
NOTIFY
2. Notify all affected employees.
TURN OFF / SHUT DOWN
3. Turn of all operating controls.
ISOLATE
4. Isolate all energy sources.
LOCK-OUT
5. Lockout all switches and energy controls in the "off" or "safe" position.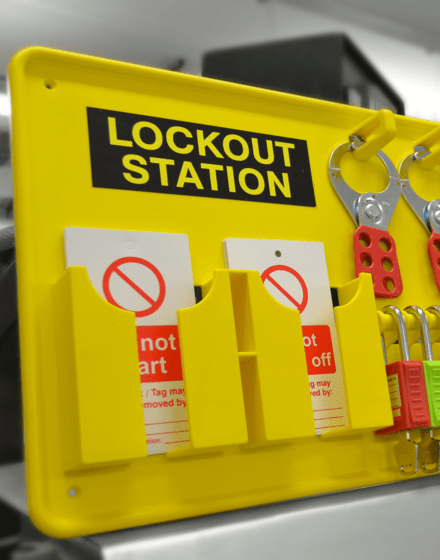 TAG-OUT
6. Tags are to be applied in all cases where a lock is present.
ZERO ENERGY
7. Ensure that any dissipated energy is safety relieved and can not re-accumulate.
TRY-OUT
8. Test the operating controls. Be sure nobody can get hurt before testing.
COMPLETION
9. Complete all tasks, ensure vigilant observation is continued.
RE-ENERGISE
10. Restart Equipment.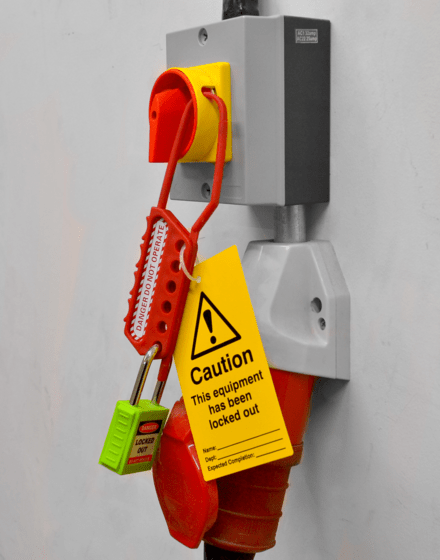 UK Regulations
This regulation ensures that work equipment should not result in health and safety risks regardless of age, condition or origin. It applies to all workplaces and demands that lock-off should be used to prevent unexpected start-up of machinery or equipment.
This legislation places legal implications on employers to ensure the safety of electrical devices in the workplace. It draws attention to the importance of isolating electrical equipment before working on live circuits.
Section 537.2.2.4: "Provision shall be made for securing offload isolating devices against inadvertent or unauthorised opening"
Section 537.3.1.2: "Suitable means shall be provided to prevent electrically powered equipment becoming unintentionally reactivated."
EU Guidelines 89/655 details the minimum requirements concerning safety and health while using equipment. Paragraph 2.14 states that "every piece of equipment must be fitted with clearly visible devices with which it can be separated from every energy source.
This European Standard defines the measures regarding the energy isolation of machinery and the power dissipation to prevent hazardous equipment re-energising. It assures a safe and secure intervention within a risk-prone area.
This European directive outlines the minimum regulations for the safety and protection of employees when servicing industrial equipment.
Irish Regulations
Regulation 34: Connection to energy sources:
An employer shall ensure that—
All work equipment is fitted with clearly identifiable means to isolate it from all its energy sources, and
The reconnecting of the work equipment to its energy sources poses no risk to the employees concerned
Lyreco.
Safety Experts.
Lyreco has been supplying PPE, safety solutions and services since 2014. Our team combined has over 300 years experience in the field.
Meet our team of dedicated experts who are here to support you in making your business safe and compliant.
Meet out team