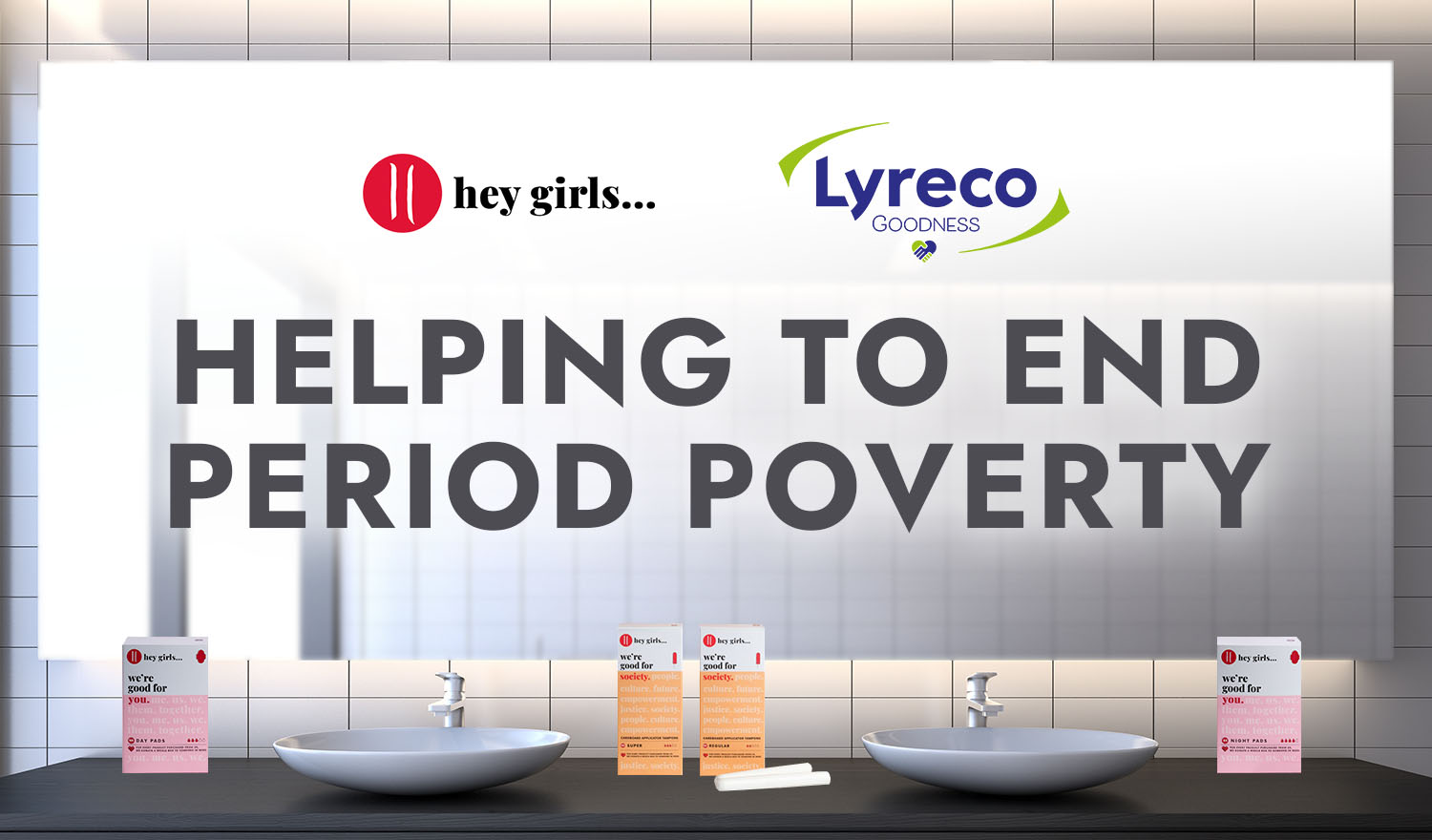 Hey Girls: Helping to End Period Poverty
Could you imagine a world where we have to remember to bring toilet paper to work or risk being 'caught short'? We would be forced to awkwardly ask our colleagues if they have any spare, or hurry off to the nearest shop.

It is unimaginable, yet this is the reality when it comes to period products when at work. Whilst a period is a natural bodily function that many experience, period products aren't always offered for free to employees, nor are they always readily available.
At Lyreco, we want to change this by providing free-to-use period products to all our employees and visitors that need them. To help us achieve this goal, we have partnered with Hey Girls & Citron.
Hey Girls, an award-winning social enterprise whose mission is to eradicate period poverty, will be supplying free-to-use vending machines throughout our Regional Distribution Centres whilst also supplying our Remote Workers with re-fillable packs. Partnering with Hey Girls, fits seamlessly into our ethos and philosophy at Lyreco, with all their products either recyclable or biodegradable. They have a plastic free disposable range made with sustainably sourced bamboo and 100% certified organic cotton. Hey Girls also donate 100% of profit to reaching their mission of ending period poverty, with each sale matched as a complete donation.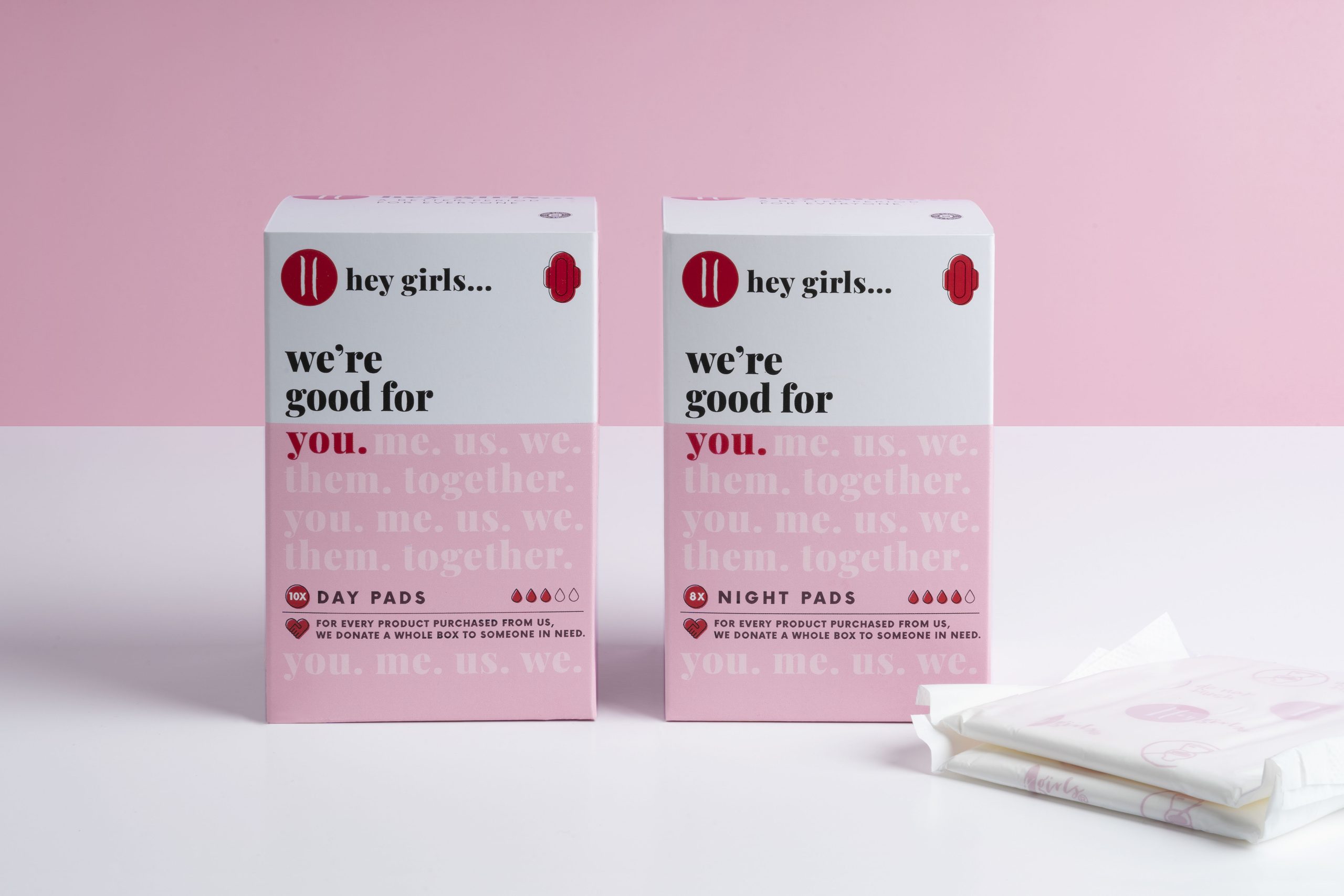 It's been amazing to work with an organisation who's values, and ambitions align so positively with our own in regards to social impact and environmental sustainability. We're proud to supply the staff at Lyreco, not just with sustainable period products for when they are in the office, but also for when they are on the road or working remotely too, championing period dignity for all staff.

Aisla Colquhoun, Contracts & Partnerships Manager at Hey Girls
Our Telford Head Office and National Distribution Centre will be serviced by Citron, who will be providing free-to-use vending machines throughout. Citron align with our philosophies at Lyreco, their vending machines are stocked with products that are sustainable and plastic free. Alongside their sustainability credentials, Citron is striving to end period poverty, by donating to those in need for every ten products they sell.
It's brilliant to partner with Hey Girls and support our Charity Partner The Shrewsbury Ark. The Shrewsbury Ark provides ongoing support for the homeless and vulnerable, and the donation of sanitary products will be vital in reducing period poverty in our community.

Luisa Harman, Social Value Specialist at Lyreco UK & Ireland
Alongside providing free sanitary products to those team members that need them, our partnership with Hey Girls will see one of our Charity Partners benefit too. The Shrewsbury Ark provides ongoing support and day centre facilities for homeless and vulnerable people within their community, and because of the new initiative by Lyreco, will now receive a free, unlimited supply of sanitary products for them to distribute within their local community.
No one should be living on the streets. For many, those experiencing rough sleeping maintaining their dignity through keeping clean and well-presented is an essential part of being able to face each day. But sanitary wear costs money that they simply don't have. Being able to provide our clients with hygiene products for free will make a huge difference to their health and wellbeing.

Emily, Shrewsbury Ark