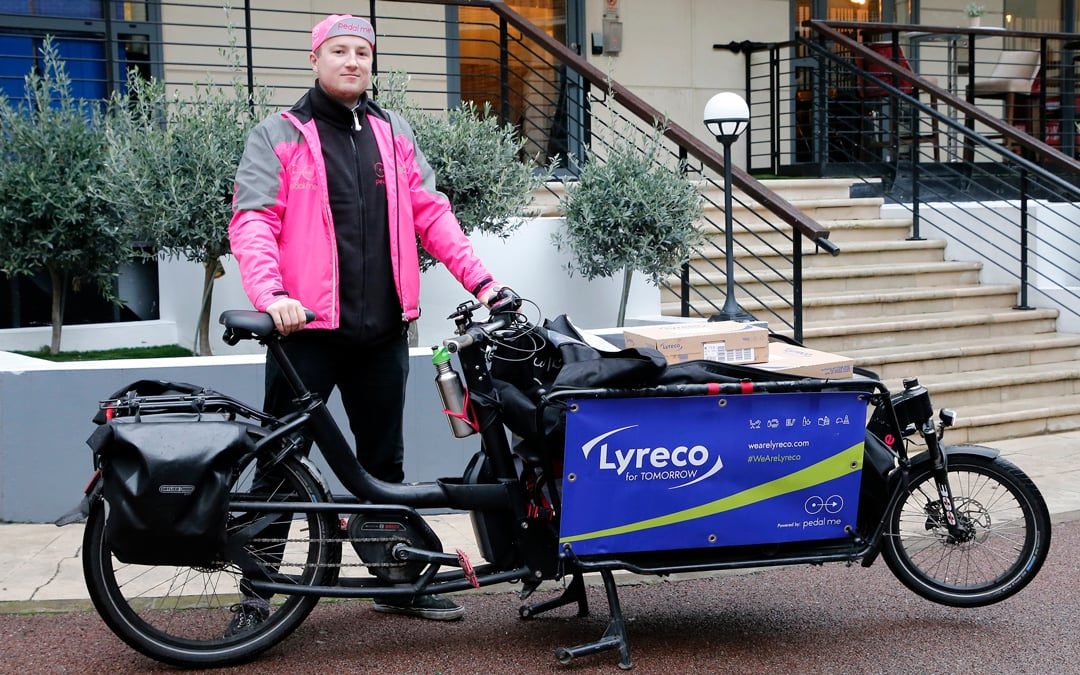 Lyreco partners with Pedal Me to deliver sustainably
LYRECO PARTNERS WITH DELIVERY SERVICE PEDAL ME TO SAVE CARBON EMISSIONS ON DELIVERIES ACROSS LONDON
At Lyreco UK & Ireland we are always striving to identify ways of improving our ways of working to make them greener. This is why we have partnered with innovative passenger and cargo cycle delivery service, Pedal Me, to trial a new initiative in an effort to minimise carbon emissions.
The trial is currently being rolled-out in London and will reduce Lyreco's use of fossil-fuelled transportation for the delivery of its products to businesses across the capital. If the trial is successful, the initiative could be rolled out to a wider area.
Nick Dacey, supply chain director at Lyreco, says: "Our partnership with Pedal Me is one of the ways we're constantly seeking to improve the sustainability of our operations and ultimately, provide a more sustainable service to our customers.
"London's issues with air quality and congestion are well documented and by making this switch in our last mile deliveries, we can help to minimise these and reduce the carbon impact of our operations, while ensuring our customers also benefit.
"As a business, Lyreco is committed to reducing its own, as well as its customers' carbon footprints, which goes further than just the products we supply, but in the way we operate. By initiatives such as this and trialling new schemes, we can have a lasting impact on the environment."
Ben Knowles, founding director at Pedal Me, added: "This partnership demonstrates the current demand from businesses to take a more sustainable approach to their operations. Not only by using our service does it help to have a positive environmental impact, but during peak times, it can often provide a speedier and more efficient means of transportation than traditional couriers."
Pedal Me is a London-based pedal powered passenger and cargo service that transports people around the capital by bike. Operating within an 8km radius of Central London, the service offers an environmentally-friendly alternative to traditional means of transport and couriering.