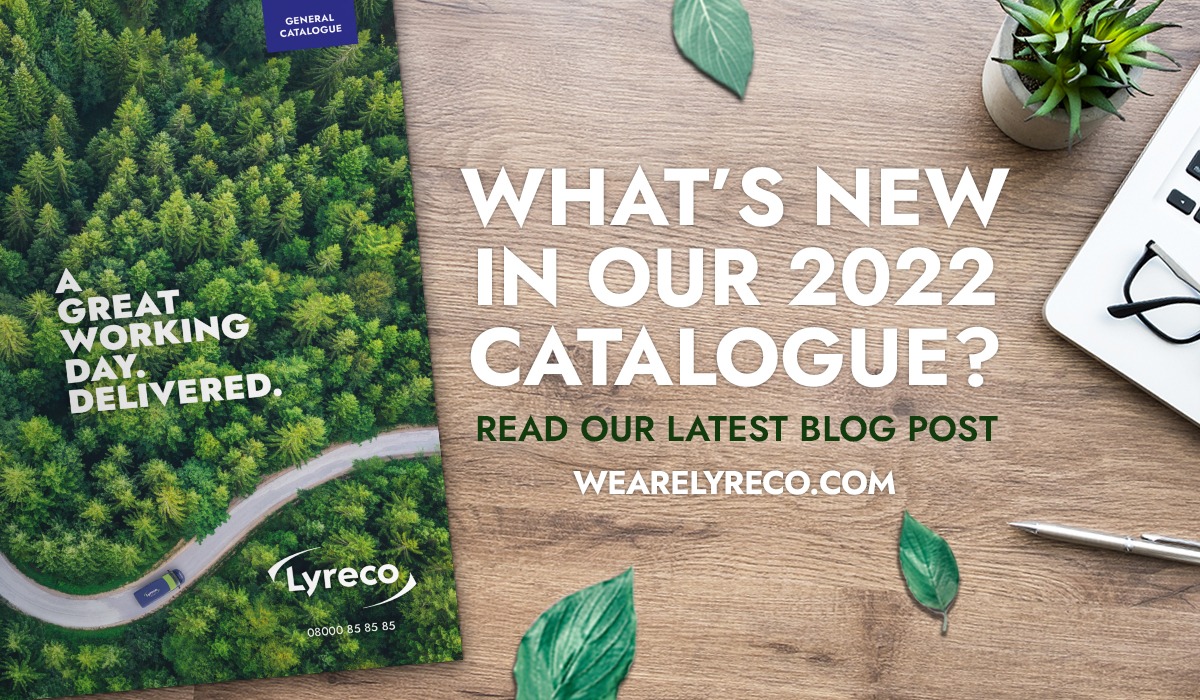 What's new in our 2022 Catalogue?
With the launch of our Digital Catalogue well underway, we wanted to share some of the brand-new, innovative products we have introduced this year to support your business even more! Want to learn more about what's new in our 2022 catalogue? Keep on reading!
Our new product listings feature everything
you need for a great working day
Technology and Print
In our Technology and Print range, you can expect to see more state-of-the-art products to rejuvenate your workspace. As many of us continue to work from home, smart offices across the UK and Ireland are making good use of products to enhance virtual meetings and video calls, that's why we have incorporated the EPOS Vision Video Conferencing Unit (14.458.608) and the EPOS Speaker (14.458.621) into our 2022 range.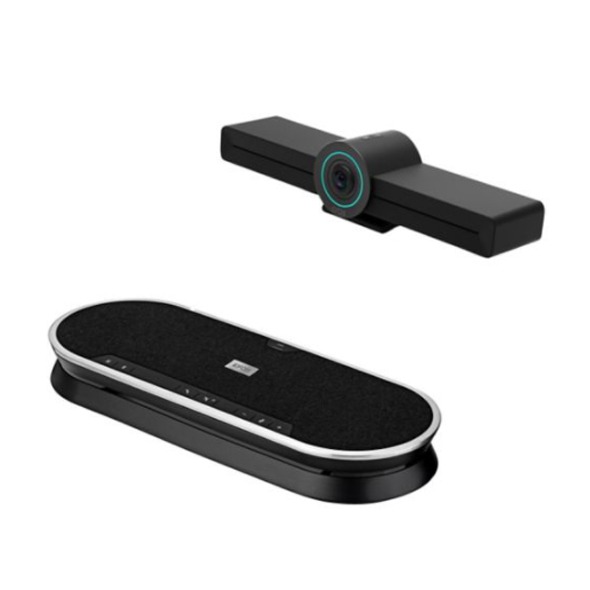 The EPOS Video Conferencing Unit (14.458.608) comes with dual-screen support, full high-definition picture, voice pick up and noise cancellation, so that you can get the most out of your online meetings. The EPOS Speaker (14.458.621) operates as a premium speaker, equipped with six adaptive microphones and Bluetooth, delivering rich, natural sound.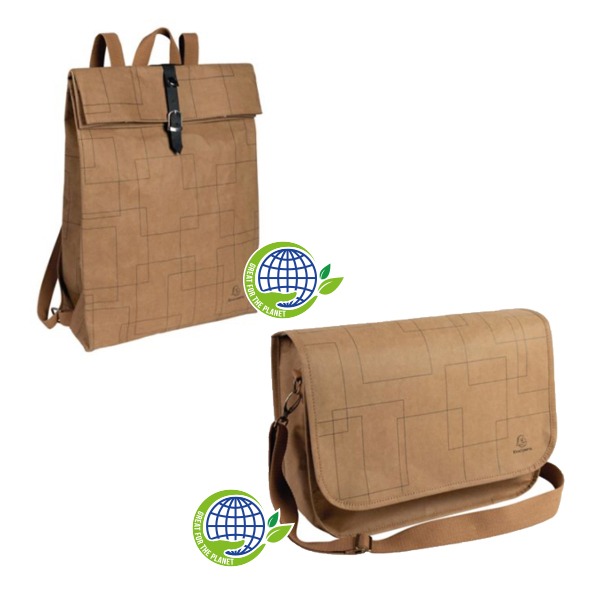 Away from traditional technology, the Exacompta Eterneco Backpack (14.138.955) listing and the Exacompta Eterneco Messenger Bag (14.138.999) are made from organic cotton, vegan friendly materials, are both tear-proof and water-resistant. These products offer practical, stylish solutions for your important documents and supplies for work, whilst caring for the environment.
General Office Products
General office products remain one of our most popular categories; hosting everything from office paper, stationery to filo faxes and folders; we've been proud to support your office environment throughout the last 90 years.
Here are just some of the brand-new products we've introduced to support your business this year. The Dymo Label Manager Value Pack (13.545.432), and the Dymo XL Label Writer (14.254.854) can redefine your labelling expectations. Equipped with recognised qwerty keyboards and the ability to print custom labels of all sizes, you will be able to label just about anything with ease.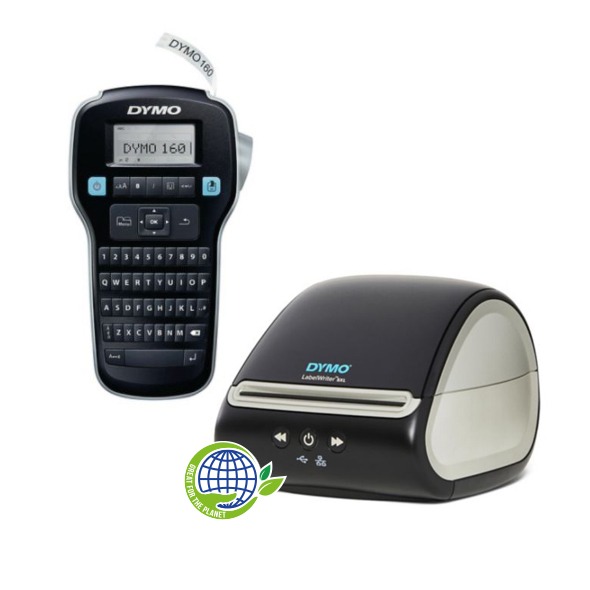 The importance of keeping workspaces neat cannot be understated, with a recent survey finding that 41% of office workers believe a tidy workspace makes people more productive*. With that in mind, we wanted to share with you some of the latest additions to our general office product category. With the introduction of the sustainably produced Oxford Office 100% Recycled A4 Notebook (14.138.113) and the Forever A4 100% Recycled Notebook (14.137.369), you can continue to take notes with sustainable notepads, whilst continuing to remain organised.
The integration of 100% recyclable Leitz Recycled Folder A4 100 Pack (5.489.991), and the Eterneco A4 Arch File (12.821.782) to this year's catalogue, offers an excellent alternative to plastic, made from wood residue and coated with vegetable oil. These products can help you organise your workload for the new year ahead. Likewise, the introduction of the Exacompta 4D-Ring Bind (14.142.937) to this year's catalogue, gives you a selection of soft colours to choose from, ideal for professional or personal use, to better organise your important documents.
The new addition of the BIC Cristal Metal Black Pen (13.236.833) is an office classic, giving you and your team a reliable and seamless writing experience, at an affordable price point.
Though we have replaced our Green Tree Logo, we are continuing to stock sustainable products such as our 10 Pack Ecoball Pens (14.136.559), which are made up from over 80% recycled plastic, yet continue to provide a soft, fluid writing experience.
In maintaining our sustainable product range, we have also included the Leitz Recycle Stapler (14.142.846) and Leitz Recycle 2-Hole Punch (14.142.857) in this year's catalogue. Both products can staple, or hole punch up, to 30 pieces of paper at any given time, demonstrating that quality can be maintained throughout sustainable product lines.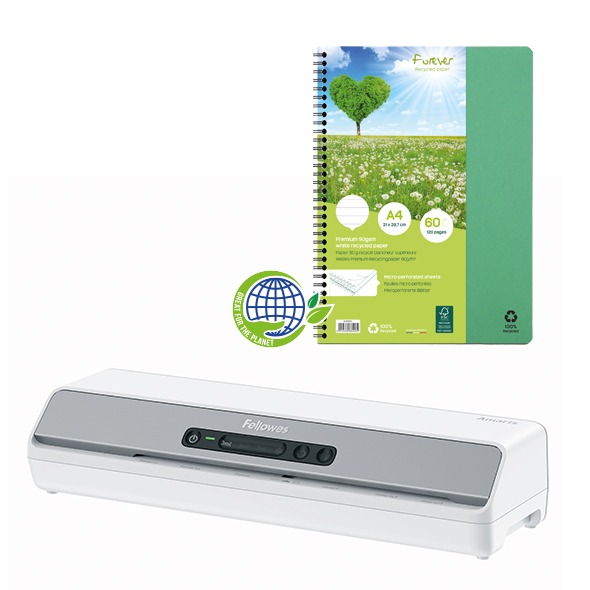 This year's catalogue also includes the Fellowes A3 Laminating Machine (14.438.872), this product comes ready for action, with a heat up time of only 60 seconds and the ability to protect any important documents up to A3 size, ideal for safekeeping or displaying documents in communal areas or even wall displays.
As an all-encompassing workplace provider, we're happy to share innovative products that reside away from an office. The new additions of the Hand Pallet Wrap (14.593.194) and the Machine Pallet Wrap (14.593.206) will support the packing and transportation of any stock that your business holds, perfect for a warehouse environment or delivery departments.
Life at Work
As a business we offer much more than office workplace supplies. Regardless of your working environment, whether you're working on-site or in the office, our Life at Work range has been developed with you in mind, ensuring that you have everything you need for a great working day.
We understand how difficult it can be to fit a healthy, hearty breakfast into your busy schedules – that's why we've incorporated the Chocolate Fuel Breakfast Drink (14.791.974) into our 2022 Catalogue. You can fuel your team with delicious and nutritious food, that are packed with vitamins and minerals. This year, we're also stocking vegan-friendly Protein Cocoa Vanilla Bites (14.532.115), perfect for those who are looking to add a boost of protein into their diets this New Year.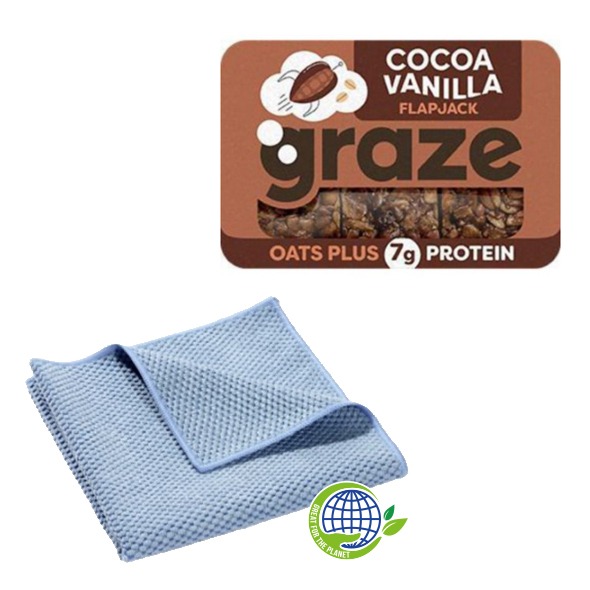 Working from home and hybrid working has never been more important, prepare your workplace with the brand new React Mesh Chair (14.262.123) and prioritise health and comfort. Coupled with a DSE assessment, you can ensure you and your team are adequately supported when working from home, and in turn, reduce sick days and work-related injuries.
With so many new plans, projects, and initiatives in place, you'll need to keep track of progress at work. Plan your projects with the new addition of the Eco Curve Notice Board (14.532.332) – perfect for organising your workload through busy periods. Keep your documents in order with our practical and sustainable Cep Bamboo Letter Trays (14.438.848) and Cep Secure Double Drawers (13.361.094) which allow for easy access to your files, in your workplace.
Our focus on sustainable products continues with the introduction of the Pack of 10 Spontex Sponges (14.145.653) which is made up of recyclable materials, such as polyester and walnut shells!
You'll also see a variety of new cleaning products in the catalogue like the 5 Pack of Spontex Pro Microfibre Wipes (14.145.414) which removes 99% of bacteria – giving you confidence that your workplace is safe and secure.
PPE
Furthermore, PPE and workplace safety continues to be an important part of our catalogue. That's why we've introduced a variety of innovative products into our Digital Catalogue – to better protect your team. The addition of two new products, in the form of protective boots and protected gloves, are essential for anybody working on-site or in a higher risk environment.
The new Rockfall Lightweight Breathable Safety Trainer (14.624.419) comes with necessary properties, such as – protective midsole and a protected toecap – whilst remaining comfortable. Meanwhile, the Traffiglove Protective Glove with Breathable Liner (14.461.837) is ideal for warehouse, automotive and maintenance purposes. With increased dexterity and durable PU coating, your hands can move freely with cut and tear resistance.
Finally, this year's catalogue features an enhanced focus on sustainability and the wellbeing of society in the production and development of our stocked products. In replacing our Green Tree logo, we have introduced our brand new 'Great for the Planet' and 'Great for People' icons, which signify which products are developed with sustainability or society, in mind.
To view this year's catalogue and browse some of our new, innovative products, visit:
To find out what else is great about our digital catalogue visit our latest blog post, which you can find here.
Workplace Organisation Survey | Business Solutions | Brother UK*
If you enjoyed learning about our new products in our 2022 catalogue, be sure to follow us on our social media by clicking below to be the first to hear about our latest news and blog posts.