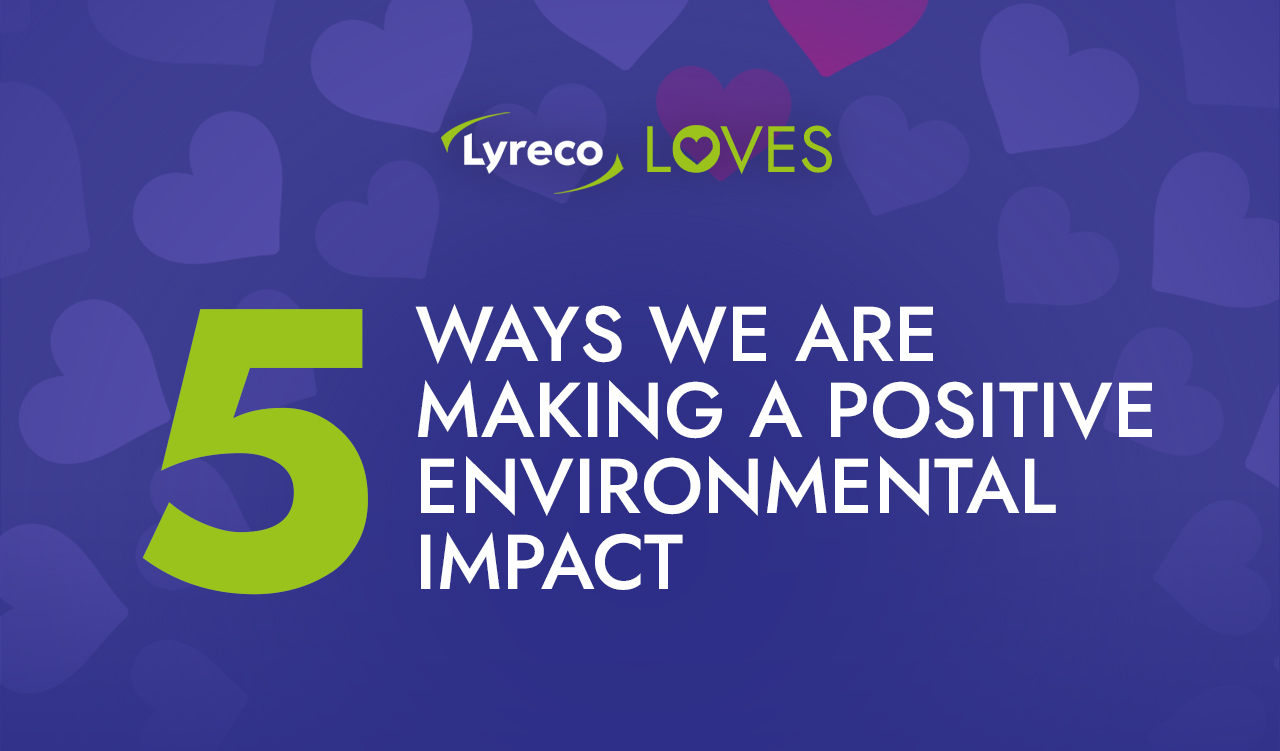 How Lyreco is Making a Positive Environmental Impact
At Lyreco UK & Ireland, we are committed to reducing our environmental impact and promoting sustainability. We understand that as a business we have a responsibility to be good stewards of the environment, and do our part to make a positive impact.
Here are 5, of the many, ways that we are making a positive environmental impact.
RECYCLING CARDBOARD
In 2022, we recycled 480 tonnes of cardboard (around the weight of four Blue Whales!). Recycling cardboard helps to reduce the need for raw materials and diverts waste from landfills. Cardboard is a widely used material in our shipping and packaging, and our recycling efforts are helping to reduce the environmental impact of this.
RECYCLING PLASTIC WRAP PACKAGING
Alongside our cardboard recycling, we also recycled 119 tonnes of plastic wrap in 2022 (the same weight as 10.5 cruise ship anchors!). Plastic waste has become a major environmental issue, and by recycling plastic wrap we are helping to reduce plastic waste from polluting our environment and lessening our footprint.
REUSING WOODEN PALLETS
In 2022, we also reused 1312 tonnes of wooden pallets (approximately the same weight as two Christ the Redeemer statues!). This also helps reduce the need for new pallets to be made, resulting in less need for the raw materials that make them and avoiding them ending up in landfills. Wooden pallets are key in our shipping and logistics, and our efforts in reusing these are actively helping to reduce the environmental impact of this part of our operations.
Zero waste to landfill and a recycling rate of 97.1%
We are proud to be a zero waste to landfill company. This means that all of our waste is either recycled or reused, ensuring nothing goes to waste. Our average recycling rate across all our UK and Ireland sites is an impressive 97.1%, over double the UK average of 45%. This achievement is a significant milestone for us, as many companies still send large amounts of waste to landfill.
Reduced Fleet Emissions
Since 2011, we've actively been working to reduce the emissions of our fleet and have so by 62%! This has been achieved through a range of measures, such as beginning to replace our delivery vehicles with fully electric alternatives and supplying our sales teams with electric or hybrid alternatives. By reducing our fleet emissions, we're helping to combat climate change and also reduce air pollution in the areas we operate in.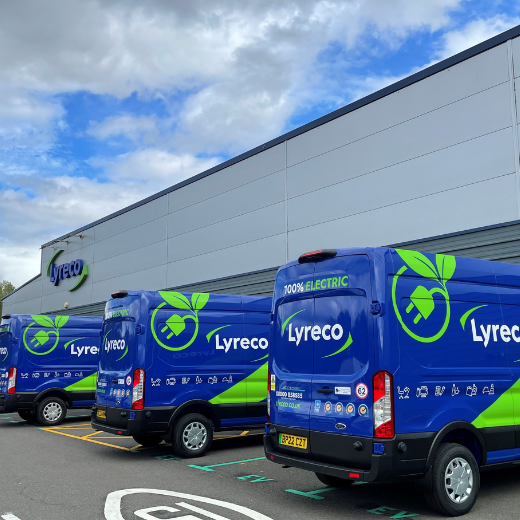 Our Commitment to Sustainability
We believe that sustainability can be integrated into business practices, with positive results for the environment and also the bottom line. Our sustainability efforts are an excellent example of how companies, big or small, can take significant steps toward reducing their environmental impact. By recycling materials, reusing resources, and reducing our emissions, we're showing that sustainable practices can be integrated into business practices.