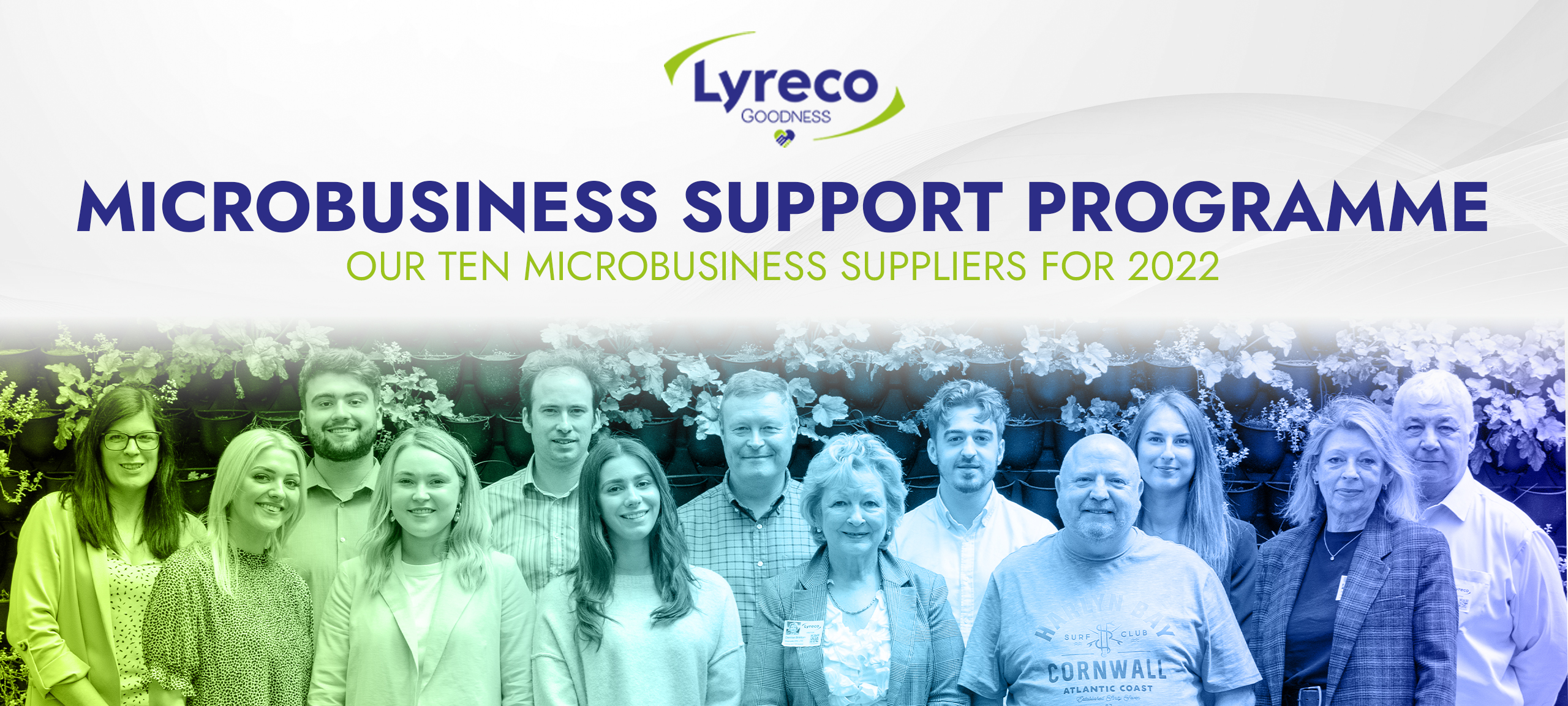 Lyreco announces the final three winners of the Lyreco Goodness Microbusiness Support Programme for 2022
Microbusinesses producing a natural and sustainable pollution control product; a washing and recycling PPE service; and a reusable plant-based water bottle are the latest winners to have joined the Lyreco Goodness Microbusiness Support Programme for 2022.
Pro Earth, Staysafe and S'wheat are the final three companies to join the seven other microbusinesses receiving support from Lyreco in 2022.
To provide a boost to the economy, Lyreco opened the Microbusiness Support Programme back in November 2021, to find and bolster ambitious microbusinesses in the UK and Ireland motivated by a greater societal purpose.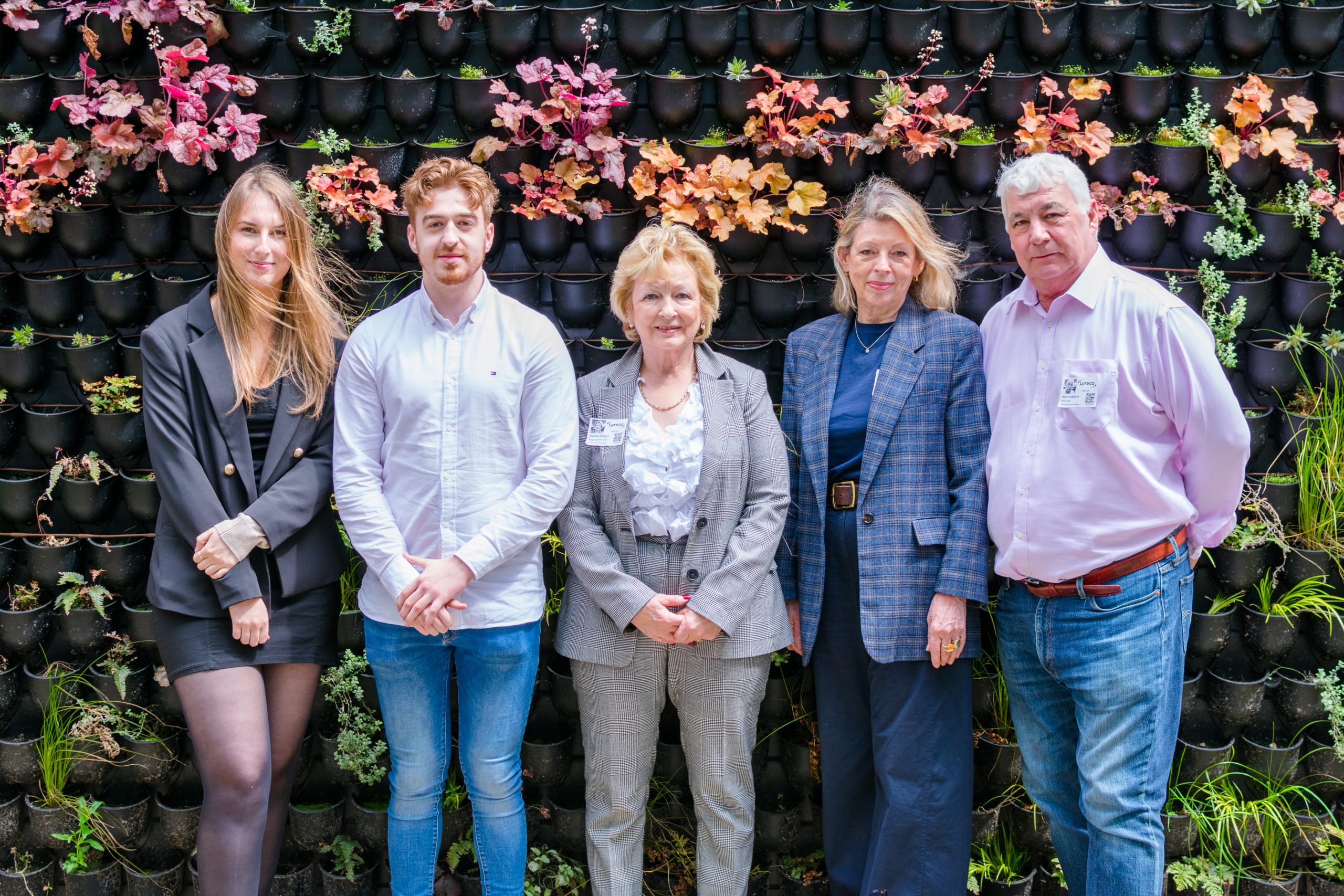 All 10 microbusinesses have been awarded a package of support estimated to be worth over £/€20,000 in support by Lyreco and £/€25,000 in social value as calculated by The Social Value Portal.
They will all benefit from a bespoke page on the Lyreco webshop, marketing and communication support, a free catalogue listing of up to 10 products or services, preferred payment days, access to the Lyreco salesforce and ongoing business support.
SPEAKING ABOUT THE WIN ALEX ADDISON, DIRECTOR AND CO-OWNER
OF PRO EARTH SAID:
"Being part of the Lyreco Microbusiness Support Programme means that we are able to access and work with major companies that might originally have overlooked us because of our size. We feel that we are being supported to punch well above our weight, which will allow us to maximise our growth so much quicker than might otherwise happen."
ANDREW BRYERS, LYRECO UK & IRELAND, HEAD OF CSR, COMMENTED:
The Lyreco Goodness Microbusiness Support Programme will be open for applicants again in 2023, as Lyreco searches for more microbusiness who are able to demonstrate their alignment with Lyreco's CSR and environmental credentials, as well as provide products and services in a similar field; namely PPE, hygiene, catering supplies, office furniture, IT, workplace technology and general office supplies.
THE 10 WINNERS FOR 2022 ARE:
Pro Earth, is a provider of natural and sustainable pollution control products, developed to protect the environment from damaging chemicals, liquids, and oil spills.
Staysafe provides a circular economy solution for the reuse and recycling of workwear PPE from HIVIS, gloves to boots.
S'wheat has produced the first reusable water bottle made from plants – purely made from waste-by products wheat stalks and bamboo.
BeeWrap UK empowers society to live a plastic-free lifestyle with reusable, food storage wraps that are an eco-friendly alternative to foil, cling film and plastic bags.
Canvass designs, builds, and hosts bespoke websites for SMEs using 100% renewable energy.
Food Safe System provides a digital food safety compliance platform that prevents food waste and simplifies the documentation of food safety compliance procedures.
Big Boy Beanbags are designed to withstand the test of time and reduce waste being washable, refillable, and partly made with recycled materials.
MLCS specialises in helping UK SME businesses migrate from traditional telephone lines and systems to Hosted VoIP.
PanicGO produces innovative personal GPS alarm trackers to keep lone workers working in high-risk working environments safe.
Amplify Goods supplies sustainable everyday hygiene essentials with an environmental commitment to be circular, net-zero and plastic neutral.

If you enjoyed reading about our Lyreco Goodness Microbusiness Support Programme, be sure to follow us on our social media by clicking below to be the first to hear about our latest news and blog posts.