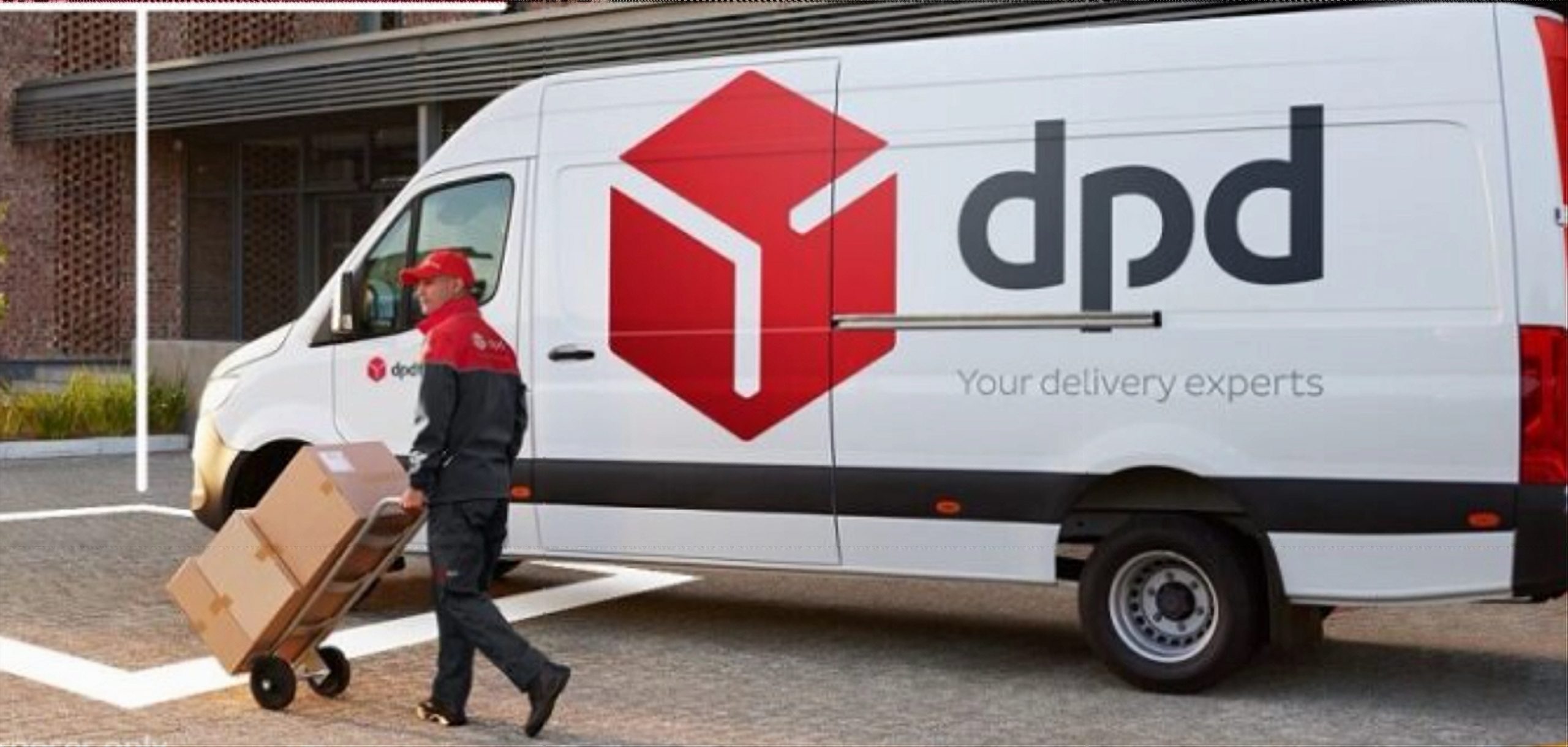 Lyreco helps connect DPD with Rock Fall to meet their sustainable PPE needs
DPD are taking steps towards a greener future with the help of Rock Fall's sustainable safety footwear ranges.
The challenge
DPD have stated their ambitious goal to become 'the greenest delivery company on the planet'. They have been driving towards their aim with investment and innovation, from rolling out an electric fleet of delivery vans, to ensuring that even their safety gear is sustainable.
Olly Craughan, Head of Sustainability at DPDgroup UK, said "We are committed to looking at every aspect of what we do and asking, 'can we do that in a more sustainable way?' By working with like-minds and fellow innovators, we are finding more and more ways to improve what we do."
PPE has a huge carbon footprint, and there are a wide variety of items that fit under the 'PPE' umbrella. From paper masks to gloves to footwear; of the many pieces of equipment used to protect staff, very few are currently sustainable. DPD turned their attention to the protective footwear worn by their delivery drivers – they wanted to find a sustainable alternative, but were not willing to sacrifice their employees' safety in the process.
The solution
Lyreco have been working closely with DPD, aiding in their sustainability venture whenever possible. As part of their green ambition, DPD has conducted a review on all of their processes, searching for new ways to make the business as environmentally friendly as possible – and they highlighted PPE as an area that could be improved.
Lyreco has a long-standing relationship with Rock Fall, an award-winning company that are at the forefront of the safety footwear industry. They, and their incredibly eco-friendly sustainable footwear ranges, seemed a natural fit for DPD. The laces, upper fabric, and lining are all made of 100% recycled plastic, while the Bio EVA midsole is made from sugar cane oil, rather than the typical petroleum. Rock Fall have also used recycled foam offcuts to produce the footbed of their safety shoes. Even the shoe boxes are made using FSC recycled card, with labels printed using soybean ink.
Rock Fall's sustainability credentials are exceptional, but as stated previously, this would be meaningless if the shoes' safety rating wasn't up to standard. Fortunately, with our sustainable Rock Fall ranges, this is no issue. They are S3 rated, meeting the very best of safety requirements, and are equipped with fibreglass toecaps and a Kevlar midsole, keeping them lightweight. Rock Fall balance the needs of the wearer and the environment perfectly. As Richard Noon, Director of Rock Fall UK stated, "We are not only prioritising wearer comfort and longevity of our footwear, but also our planet".
Rock Fall are one of Lyreco's most trusted partners, and forming a relationship between DPD and Rock Fall seemed a fantastic solution to DPD's sustainable PPE requirements. Their drivers would have safe, comfortable footwear that aligns with the values of the company, while Lyreco would be able to ensure that every step of the supply chain journey was sustainable.
The result
DPD UK placed an initial order for Rock Fall boots, and is on track to recycle over 52,000 plastic bottles this year through their new footwear range alone. Drivers are equipped with boots that are comfortable, safe and sustainable, and DPD have taken one step closer to reaching their environmental goals.
DPD are delighted with the results of the project – as Olly Craughan commented, "The boots are fantastic, and they are another great way of ensuring our drivers leave a footprint they can be proud of."
Lyreco UK is proud to have helped facilitate such a worthwhile project between two like-minded companies, supporting through both the initial innovation and the distribution of the range. Lyreco have been able to distribute the range of footwear with their own logistics fleet, capitalising on the supply routes already delivering to DPD sites – preventing the need for more vans on the road.
As is often the case, collaboration has been key to this project's success. The excellent communication and partnership between, Lyreco, DPD and Rock Fall has allowed it to flourish – together, they are moving towards a greener future.