The Future Of Work Looks Better Together
As the world continues to deal with the aftermath of the pandemic and many employees look to return to some form of normality, we explore the changes to our working environments and whether these transitions are actually benefitting the way we work.
Both remote and hybrid models have become more common since the outfall of the pandemic. The Covid-19 pandemic fundamentally changed how we work and more critically where we work. Hybrid work most common than all-remote working allows employees to work from home 2-3 days a week partnering this with office work. Alternatively, Remote Working favoured mainly by global companies allows employees full flexibility in their workspace with offices only existing as complementary rather than mandatory.
The pros and cons of the remote work movement have been widely discussed. Many believe the novelty has soon given way to a host of unforeseen problems such as loneliness, guilt, and burnout, whereas some believe the shift provided them with freedom, positively changing how they view work and access to opportunities.
The hybrid working model, seen as the sweet spot between fully remote and fully office-based work allows employees to experience this freedom but ensures they also have access to the workspace and tools when they need them, for the days they need them. Hybrid working not only builds a positive workplace culture but promotes more frequent engagement, helping co-workers to stay aligned with the company's core values. Moreover, hybrid working models can increase:
1. Collaboration
There's no denying that working from home creates roadblocks to positive communication and makes it harder to establish genuine relationships with colleagues more so for any new starters. Although collaborative programs such as Microsoft Teams and SharePoint have made this easier for remote employees, many will still find it easier to streamline their communications and new ideas in person.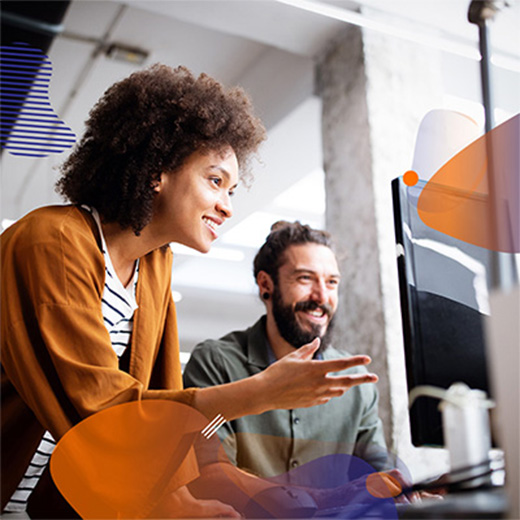 2. Health and Wellbeing
Our physical and mental health needs to be considered when reviewing working models. Those who work from home can feel pressure to be in constant contact with their colleagues and managers, feeling guilt around certain tasks that would have been disregarded in a normal office setting. Moreover, harassment and bullying can become more prevalent over longer periods of isolation with fewer witnesses and limited opportunities for safeguarding.
3. Socialisation
According to research by the Harvard Business Review, both our personal and professional networks have dwindled by close to 16% in the aftermath of the pandemic. Encouraging time in the office will allow employees to develop meaningful relationships with their colleagues and thoroughly invest in a company's culture.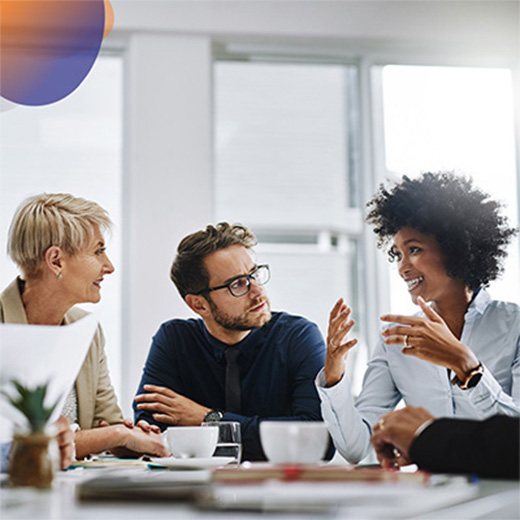 4. Productivity and Purpose
In the office, we are able to draw the line between work and personal life increasing our productivity and focus. Time in the office can also promote a sense of a shared mission. Being around driven people working toward the same goal reinforces the same level of commitment and drive in everyone.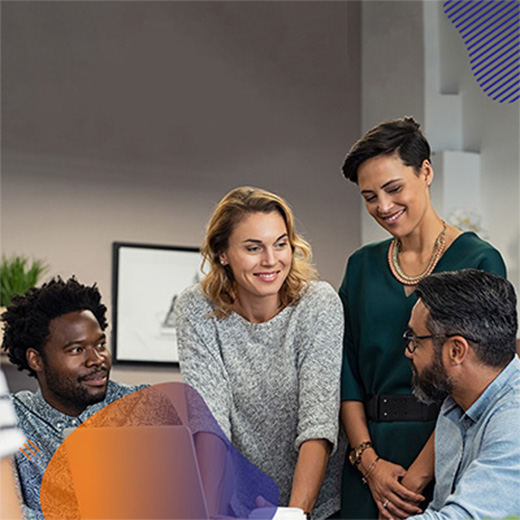 How to provide a Positive Environment for a hybrid workforce
Add new furniture and facilities: Many employees will enjoy the comfort at home. Replace old chairs,, add new facilities like breakout spaces and greener areas and ensure ergonomic equipment is available.
Keep workspaces clean and tidy: People have become more conscious about hygiene and sanitation since the pandemic, so ensure the cleanliness and upkeep of the office at all times. Invest in professional cleaning services to keep workspaces sanitized and smelling good.
Provide some home comforts in the office. Premium coffee and tea solutions, snacks and refreshments can be a rewarding benefit.
There is no right or wrong working model, an ideal work set-up for one employee could be a worse fit for another. A policy must be heavily reliant on what works for the company, and more importantly its people.
Almost 2 years on from the pandemic it is clear that whatever our new working landscape looks like we are resilient, and together we can adapt. From initial hiccups with faulty connections, unconventional office setups and trying to navigate online collaboration techniques, we have been able to embrace the change even if some team members still don't remember to take their microphones off mute when speaking!
Wherever your workspace is and whatever it may look like in the future, Lyreco will away strive to provide a range of solutions to ensure a great working day.