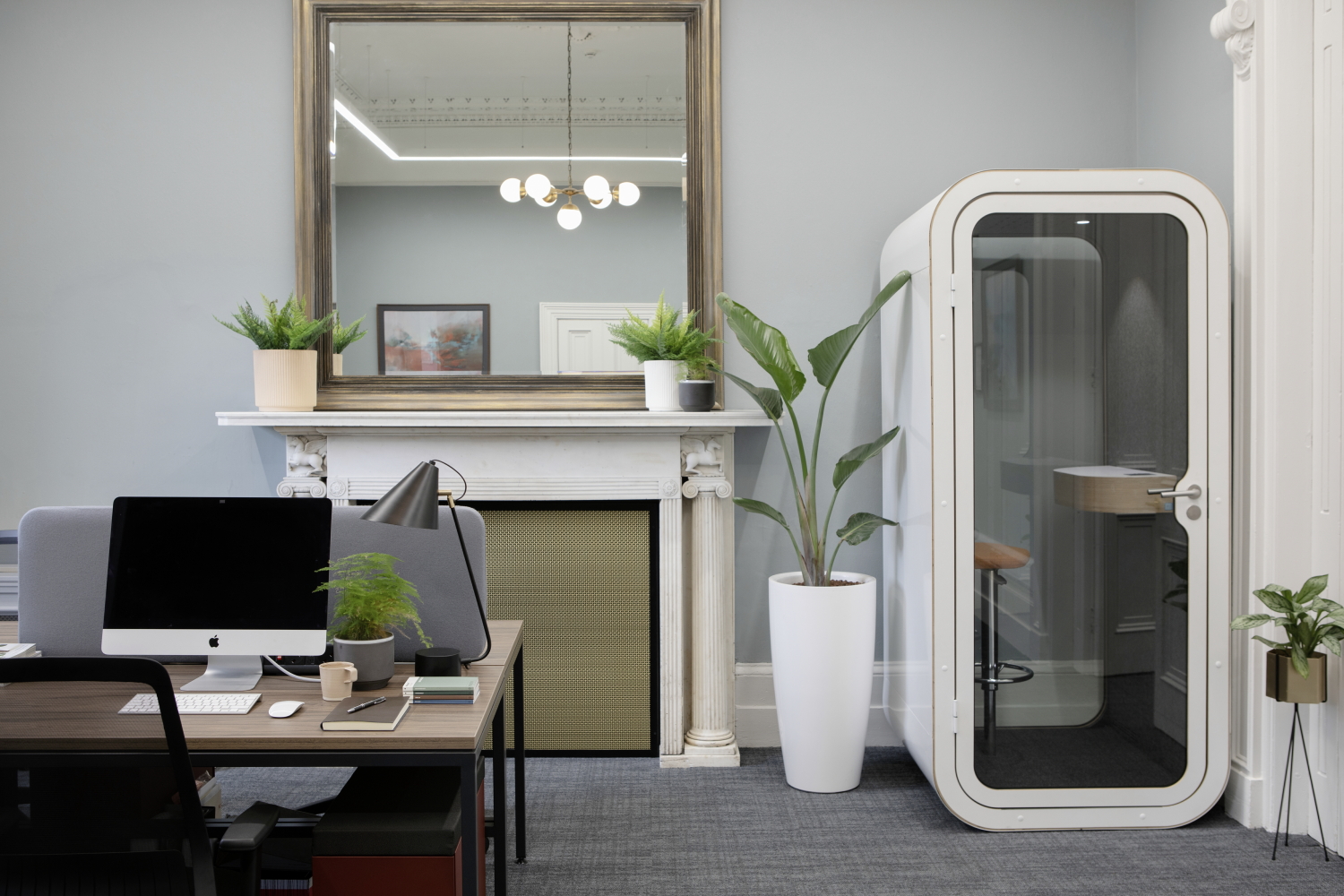 Glandore prioritises client service to offer business continuity in the flexible workspace market

Partner Case Study: Glandore
Nespresso Professional Coffee Solutions is a key ingredient of Glandore's decade-long partnership with Lyreco
The Challenge:
Founded in 2001, Glandore is one of Ireland's leading providers of fully fitted, flexible workspaces, offering companies and individuals a range of options and addresses in Dublin, Cork and Belfast. The company has grown from a single employee – founder Michael Kelly – to a team of almost 80 people, satisfying a growing need for high-end, flexible office space.
As the world of work continues to evolve, our concept of 'space' has changed forever. Flexibility is key, but Glandore understands that some things remain vital for any company – the ability to connect, network, share experiences and grow. By providing a range of environments that encourage and support growth, family owned Glandore has created a community of friendly, supportive workspaces.
Companies that choose Glandore need to know they have everything they need to thrive and grow, so the level of support and infrastructure, including workplace supplies and solutions, is a pillar of the business. The challenge is finding a workplace solutions partner that can guarantee consistency, continuity and exceptional customer service.
The Solution:
Glandore has been a Lyreco partner for more than 10 years, during which time the company has grown to offer more than 3,500 desks across nine locations in Dublin, Cork and Belfast. The company initially turned to Lyreco for general office supplies, but the service has expanded to include all sorts of workplace solutions including its renowned Nespresso Professional Coffee Solutions services.
As the Glandore team have client-facing roles, it's critical that they can rely on punctual, accurate delivery at all times, allowing them to exceed client expectations. To ensure this level of service, Lyreco appointed a dedicated Client Account Manager to provide speedy solutions, oversee project lead-times and delivery, and maintain regular communication to understand the client's needs.
The Nespresso business service is especially important to Glandore. Nespresso is one of the world's premium brands, serving as a point of differentiation and a way of showing partner companies the level of quality and service they can expect. The quality of the coffee is backed up by exceptional technical support that Lyreco provide, including recycling collections and supply of compostable cups – a really important part of the brand story and a valuable conversation point between clients.
The Result:
A partnership spanning more than a decade speaks volumes about the level of trust that has built up between Glandore and Lyreco. Both companies are family-orientated and have fostered similarly tight-knit, supportive cultures – always a help.
Where Lyreco has excelled, however, is the quality of customer service it has provided to Glandore. The appointment of a dedicated Client Manager has ensured consistency in the relationship and certainty around key issues such as delivery and solutions. In one instance, Glandore was able to provide an EU-sourced version of a US office supply product that a client required, satisfying two clients in one go!
Sustainability has been another key win in this relationship, with an increasing range of sustainable product options from Lyreco Goodness as well as the Nespresso-specific benefits the company provides.
"It's been great working with Lyreco over the past 10 years," says Head of Operations, Riz Ansari, Glandore. "As a serviced office provide, we need reliable partners in order to offer an outstanding level of service to our clients and Lyreco certainly has an important role in that sense. With Nespresso specifically, it's great to be able to offer our clients a quality and tasty coffee product, with a level of technical support that is excellent and always available when needed."