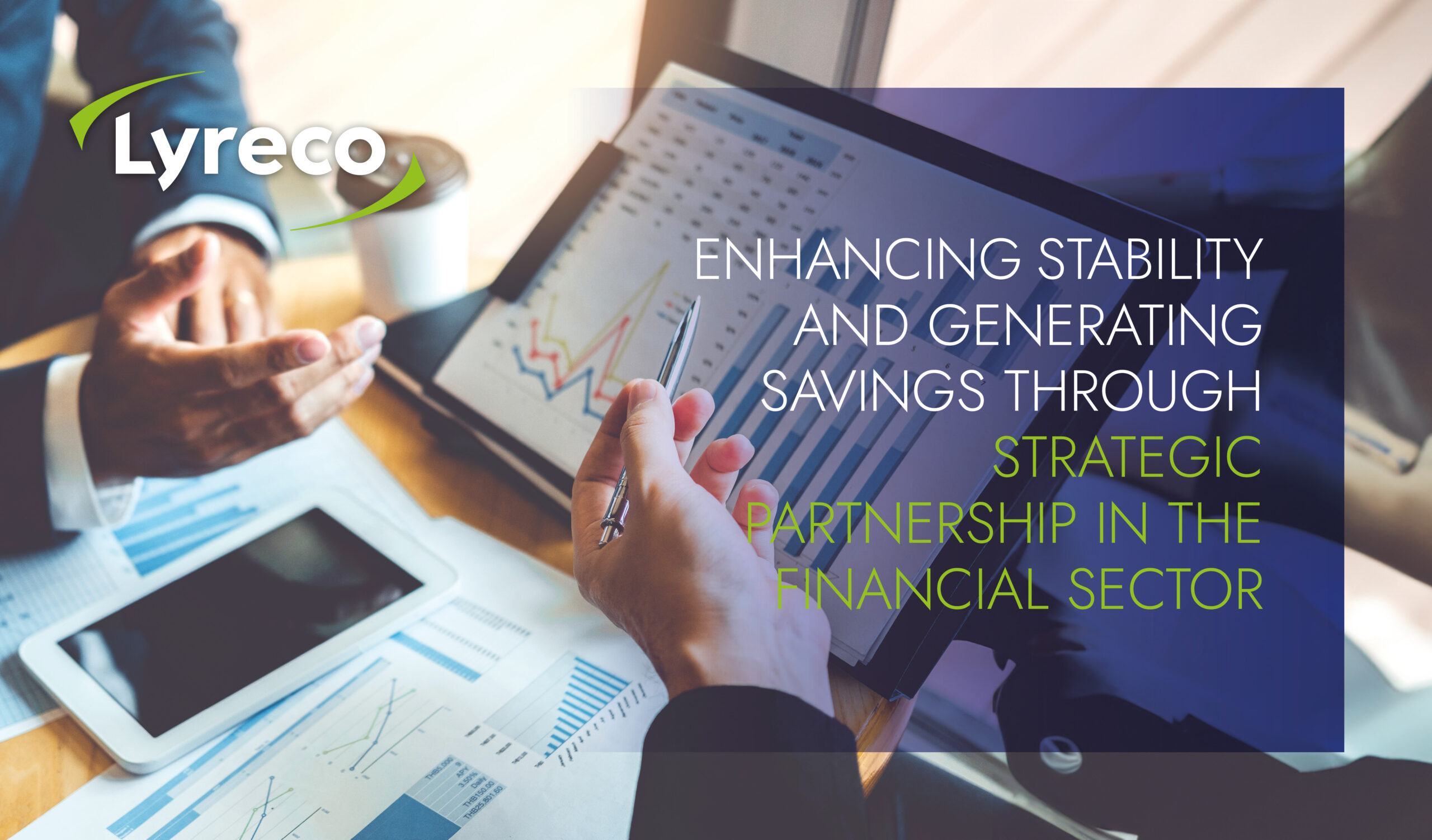 Enhancing Stability and Generating Savings through a Strategic Partnership in the Financial Sector
This case study focuses on how Lyreco collaborated in partnership to deliver stability and savings while providing comprehensive hygiene consumables for a key player in the financial industry.
When a leading real estate services company, experienced significant price volatility and unannounced increases in hygiene consumables for their client, it created considerable concern over budget management.
Complicating matters further, multiple suppliers led to increased deliveries, invoice reconciliation, and a strain on the cleaning team's resources.
In their pursuit of cost savings through the unbundling process, they sought the support of Lyreco, a trusted partner with expertise in the UK.
Objectives
The core goal of this partnership aimed to achieve the following objectives:
– Unbundle cleaning consumables from the current contracted cleaner to eliminate unapproved price increases and reduce overspending, which had reached £12,000 annually.
– Review the existing product range, offering cost-saving alternatives and solutions.
– Provide a structured ordering process with budget and approval controls.
– Offer ongoing support and advice for hygiene consumables.
– Support CSR initiatives with sustainable product solutions.
– Reduce costs both directly and indirectly.
Actions taken
To fulfill these objectives, the following actions were undertaken:
– Conducted a thorough site audit to understand the current product range and tailor solutions accordingly.
– Collaborated closely with the incumbent supplier to analyse their ordering patterns and usage.
– Compiled comprehensive product offering with competitive pricing.
– Negotiated supported pricing for products to ensure the best value.
– Provided samples to ensure the satisfaction of their staff with the selected products and recommended alternatives.
RESULTS
The partnership yielded significant results:
– Demonstrated savings of £24,500 by offering cost-effective products, recommending cost-saving alternatives, and ensuring appropriate equipment usage.
– Reduced CO2 emissions by 0.48 tonnes p/a through consolidating deliveries.
– Implemented an online webshop for ordering, equipped with budget controls and approval processes, providing both players greater spending control.
– Provided comprehensive training and advice on products to all staff.
– Introduced innovative and environmentally friendly products, such as Soap 2o and Hey Girls sanitary wear, aligning the financial institutions environmental goals.
By understanding the business and their hygiene requirements, Lyreco identified products that reduced consumption. This included offering non-branded alternatives like hand soap, body wash, and facial tissues that met their requirements while generating significant savings.
The implementation of the webshop empowered the customer with visibility into budgets, spending, livestock updates, and streamlined ordering processes, reducing time spent on placing orders. Additionally, consolidating deliveries eliminated the need for multiple suppliers, reducing the financial intuitions CO2 emissions and back-office invoicing, thereby reducing indirect costs. The annual cost savings amounted to over £24,500.
benefits and testimonial
The collaboration between Lyreco, the real estate services entity and the financial institution, resulted in several benefits. Firstly, immediate cost savings were achieved through product optimisation. A period of price stability was also established to support budget control and spending. Furthermore, Lyreco showcased innovative solutions that aligned with both businesses CSR goals. The use of Lyreco's electric vans for deliveries contributed to CO2 savings.
Senior Facilities Manager at the real estate services entity, expressed his satisfaction with the collaboration, stating, "Having recently undertaken a benchmarking exercise for my client around consumables, following news from my incumbent supplier that their cost was due to increase by 30% to 40% this year. I reached out to associates and their preferred supply partners for support in this exercise.
"Lyreco fully supported the opportunity to help. Not only did I receive samples for quality and comparison checking, but I also had a full site visit completed and more items identified for savings opportunities.
"The result is, I have unbundled my consumables element with my current cleaning provider, delivering my client a £24.5K annual saving, and get to work with an organisation that I feel has our best interests at heart and considers our CSR goals.
"Partnering with Lyreco means that we can be supported with all our workplace requirements from one supplier, helping to reduce our deliveries and CO2e, providing advice and tailored solutions to meet our partners hygiene needs, as well as access BICS-qualified specialists who support my team with training and best practices."
In addition, the inclusion of innovative products like Hey Girls Feminine Hygiene, and the "Buy one Donate one" model also demonstrated Lyreco's alignment with community support and the businesses ethos.
CONCLUSION
By collaborating with Lyreco, the real estate services entity successfully unbundled hygiene consumables for the financial institution, delivering stability, cost savings, and streamlined processes.
Lyreco's expertise, extensive product range, and steadfast commitment to CSR objectives translated into tailored solutions, educational support, and budget-friendly alternatives for the financial institution.
The partnership resulted in substantial annual savings, reduced CO2 emissions, and improved control over budgets and ordering processes. Through Lyreco's approach, both parties experienced enhanced efficiency and reduced environmental impact.