1000 years of potential plastic pollution prevented with recycling of printer cartridges at SGS
World-leading verification, testing and certification company SGS improves its sustainability credentials with the help of Lyreco's ink and toner cartridge recycling services
The Challenge
We all know that plastic has a terrible impact on our planet and ecosystems. The reason plastic is so harmful to the environment is because it takes an incredibly long time to degrade. Plastic bags take 10-20 years to degrade, plastic bottles take 450 years; ink and toner cartridges, which are made with an engineering-grade polymer, can take 1000. In the UK alone, 45 million of these cartridges end up in landfill. The estimated worldwide total of annual cartridge waste is 375 million.
Only 15% of the plastic ink and toner cartridges purchased every year in the UK are recycled. This isn't because the products themselves aren't recyclable – 97% of all types of printer cartridges are – but that there is a lack of awareness on their recyclability, confusion on how to recycle them, or that there is no motivation to do so.
Though a relatively small part of corporate sustainability in the grand scheme of the Circular Economy, removing the long-lasting impact of cartridge plastic pollution is an important step in the right direction. One company that decided it was time to remove this unnecessary cartridge plastic pollution was SGS, the world's leading inspection, verification, testing and certification company, with more than 93,000 employees spread across the globe. SGS, like Lyreco, is a company that places sustainability at the heart of its company values. After the success of SGS's Sustainability Ambitions 2020 initiative, the company is hoping to reach even loftier heights with their Sustainability Ambitions 2030. These include a heavy focus on building towards a 'Better Planet' and achieving a measurable contribution to the United Nations' Sustainable Development Goals.
SGS hoped to find a sustainable, efficient solution to their office requirements for envelopes and ink cartridges, as they had been relying on local suppliers, which could be inconsistent, costly and involve long wait times.
The solution
Lyreco allocated an account manager, Rhonda Farell, to help SGS find a solution. Initial discussions were held to gain some insight into SGS as a company, what their issues and priorities were, and how best to solve them moving forward.
Rhonda commented on the solution Lyreco found for SGS; "We evaluated their annual usage and then stocked the envelopes and cartridges in bulk for SGS, allowing them to order the exact amount needed, and providing them with an efficient delivery option that removed the financial impact of having to pay for multiple orders throughout the year."
Lyreco provide an ever-increasing catalogue of sustainable office supplies to customers, and make a concerted effort to make every aspect of the supply chain part of the Circular Economy; ink and toner cartridge collection is a part of the recycling services offered to all of their customers.
The recycling process is thorough, as Rhonda details, "We collected their used cartridges and sorted them. Those which could be used again are re-manufactured, while the others are completely dismantled and separated out into different materials (copper, toner, plastic type etc). Any remaining toner powder is sucked out, and the parts that can be reused are stored, while the raw materials are carefully sorted by category type. These materials are then reused as secondary raw materials or made into new products. We do everything we can to minimise waste."
With Lyreco's incorporation of e-vans and consolidated deliveries, and recycling collection taking place after delivery whenever possible, SGS are receiving an all-round sustainable package that fits their specific needs and requirements.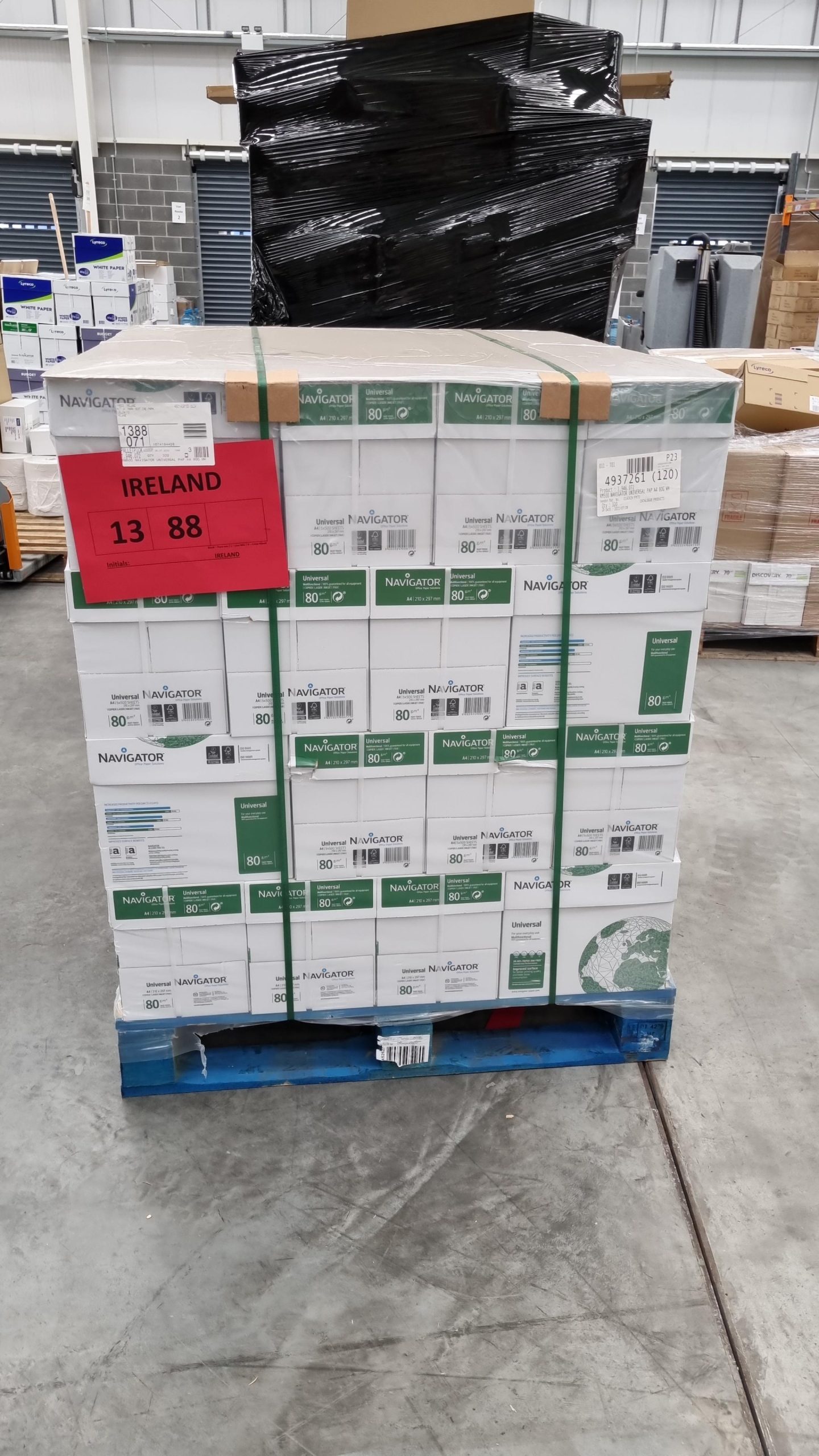 The result
SGS is one step closer to achieving its Sustainability Ambitions 2030 with the successful transition to Lyreco as their provider of ink cartridges and envelopes.
Lyreco provided SGS with a more efficient, reliable and even cost-effective service that matches the level of sustainability required. The collection of ink and toner cartridges as a recycling service will reduce the plastic waste created by SGS significantly over the course of a year.
Lyreco and SGS are two like-minded companies with a clear ambition to ensure a greener future for the planet. Close collaboration and detailed discussions were the key to forming a relationship that benefited both parties, and created the ideal solution for SGS in their ambitious sustainability aspirations.