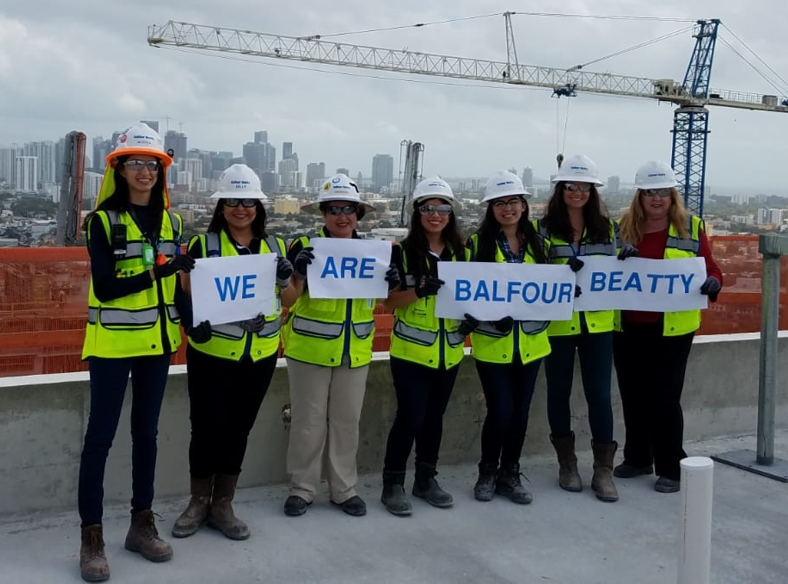 Helping to End Period Poverty
Lyreco act as a bridge between

to end period poverty
Balfour Beatty help to combat period poverty in the workplace, working with Hey Girls and Lyreco to make the construction industry a more inclusive environment. All whilst embracing sustainability goals.
The challenge
1 in 10 girls are unable to afford period products, according to a report by Plan International UK. As well as this, 48% of workers who experience periods state there is a noticeable stigma around the topic. The issue of period poverty is a crisis that has deservedly been receiving greater focus.
Balfour Beatty wanted to do their part in helping to tackle the issue of period poverty. This has been a welcomed and particularly uncommon move in an industry typically centred around males. Emma Harding said, "We wanted to address the stigma associated with periods in the construction industry, where it gets very little attention, and ensure we create the most welcoming, inclusive environment for both our staff and people visiting our sites."
She continued, "Educating staff and making sure fundamental products are readily available and on-hand whenever they're needed goes a long way in creating a period positive environment. It's not just a charitable effort, it is a solution to a real problem faced by thousands of people."
Balfour Beatty particularly wanted to address these issues in a way that aligned with their sustainability values and environmental goals.
The solution
Hey Girls, an award-winning social enterprise, have made it their mission to help eradicate period poverty in the UK. They've done this by educating the workforce with informational posters and ensuring free period products are readily available.
They offered a solution to Balfour Beatty's workplace inclusivity concerns. Lyreco, having worked with both Hey Girls and Balfour Beatty before, acted as a bridge between the two, recognising an opportunity for a mutually-beneficial relationship. As Lyreco had an already established relationship with both companies, it seemed a straightforward solution. Phillip Lewis, Strategic Account Executive at Lyreco "We had previously built a strong relationship with both of these companies, and were happy to aid them in such an important endeavour".
Sustainable, ethical products to end period poverty
Besides Balfour Beatty's desire to address period poverty and stigma in the workplace, Hey Girls were also well positioned to meet other corporate social responsibility values held in high regard by the company.
Period products create 200,000 tonnes of waste every year. However, Hey Girls set out to change this alarming statistic. The products of Hey Girls are all either biodegradable or recyclable. Their reusable products are designed to be zero waste and last 5-10 years. Disposable products are plastic-free, and made with sustainably sourced bamboo and 100% certified organic cotton. Hey Girls place a real emphasis on using natural, environmentally-friendly products.
Hey Girls have also signed up to the UN's Sustainable Business Development Goals. They have pledged to halve their carbon emissions by 2030 and become net-zero by 2050. Sustainability and the environment as core values were key factors in forging a relationship between Hey Girls, Balfour Beatty, and Lyreco.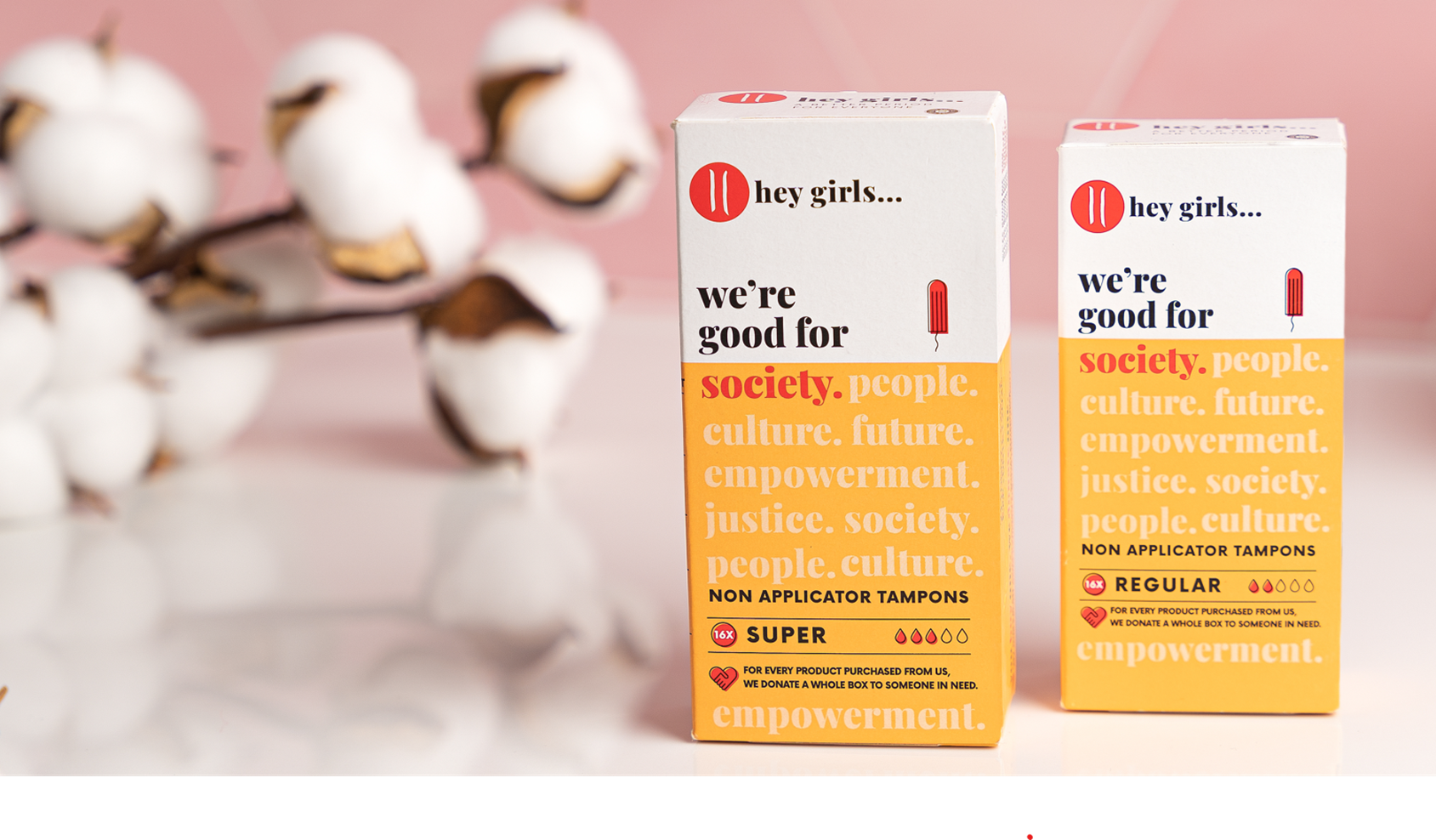 Delivered by Lyreco
Lyreco were able to distribute the products across 200 sites for Balfour Beatty, from offices to building sites. This was after receiving the supply from Hey Girls into their depot. Thanks to their previous experience with Balfour Beatty and Hey Girls, the roll-out was seamless, with addresses and product codes already in the system.
Lyreco, like Balfour Beatty and Hey Girls, strongly value sustainability and environmentally-friendly practices. Consolidation of deliveries and eco-friendly packaging complimented the sustainable products – helping all three companies to meet their environmental goals.
Ending period poverty – The results
Balfour Beatty set out to help eradicate the stigma of periods and period poverty in a very male dominated industry. They aimed to do so in a sustainable manner. Their relationship with Hey Girls, orchestrated by Lyreco, has proven to be a success.
Emma said "We are pushing to make the construction industry as inclusive as possible for everybody, and this was an issue Hey Girls were best positioned to help us tackle – they're a great fit for us". With the successful distribution of the eco-friendly period products over 200 sites, Balfour Beatty have made significant strides to becoming an inclusive, welcoming environment for both members of staff and visitors to their sites.
At Lyreco, the blossoming relationship between Balfour Beatty and Hey Girls has been a joy to be a part of. "It's been fantastic to aid with such an important and rewarding initiative." Philip Lewis says, "The whole process has been very smooth from the start, with great communication and support all-round. We look forward to continuing to support this project in the future".
Together, Lyreco, Hey Girls and Balfour Beatty can push for a more inclusive and sustainable future.