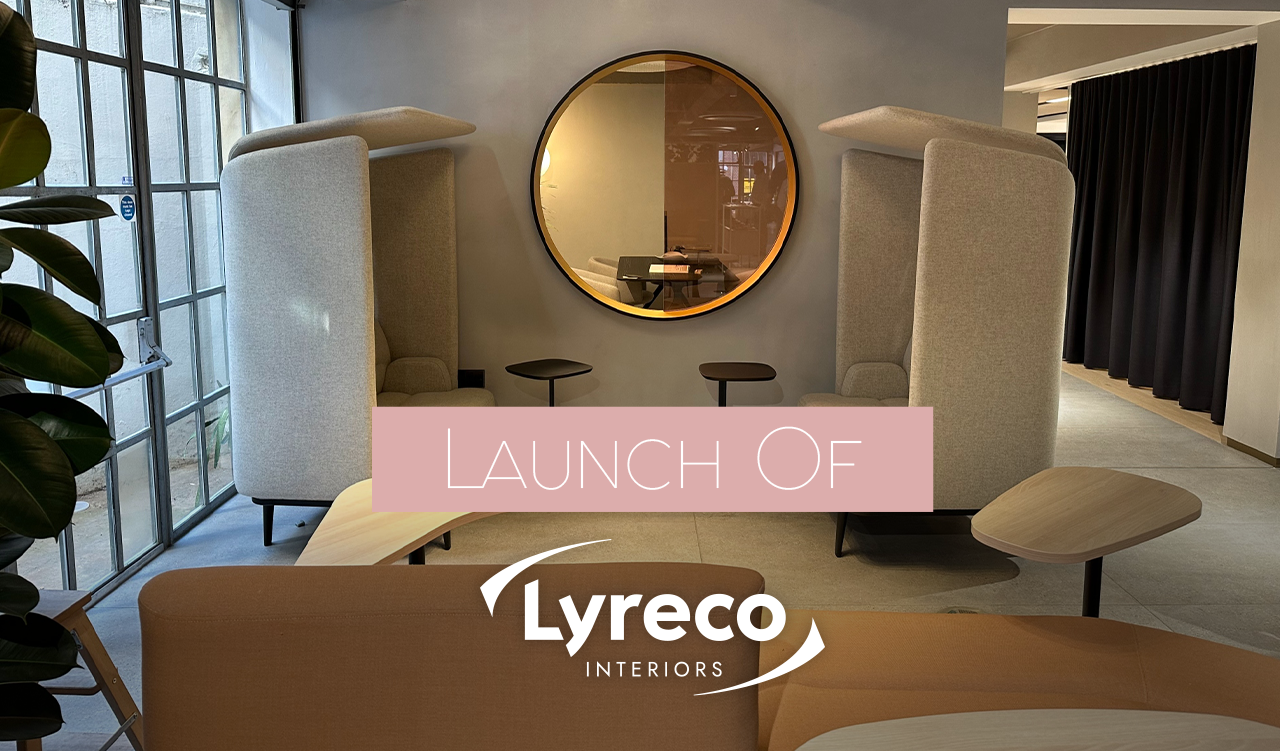 Unlock the Potential of Your Workspace with Lyreco Interiors
Lyreco UK & Ireland, has launched Lyreco Interiors, a comprehensive office fit-out service designed to support those who want to create inspiring and functional workspaces of the future.
In response to a changing market, Lyreco Interiors caters towards the emerging trend of end-to-end office design. It provides a broad range of services beyond Lyreco's traditional workplace furniture offering, including space audits and planning, interior design, furniture fit-outs, audiovisual installations, display screen equipment (DSE) assessments, sustainability advice, delivery and installation, to support clients from project conception to completion.
A dedicated team of 16 Lyreco Interiors champions are poised to offer a customer-centric approach, which focuses on tailoring solutions to each client's unique workspace requirements.
"We are thrilled to unveil Lyreco Interiors, a game-changer in workspace transformation," said Andrew Burnett, Product & Services Director at Lyreco UK & Ireland. "The excitement surrounding our launch shows that there's a real hunger for this new collaborative approach.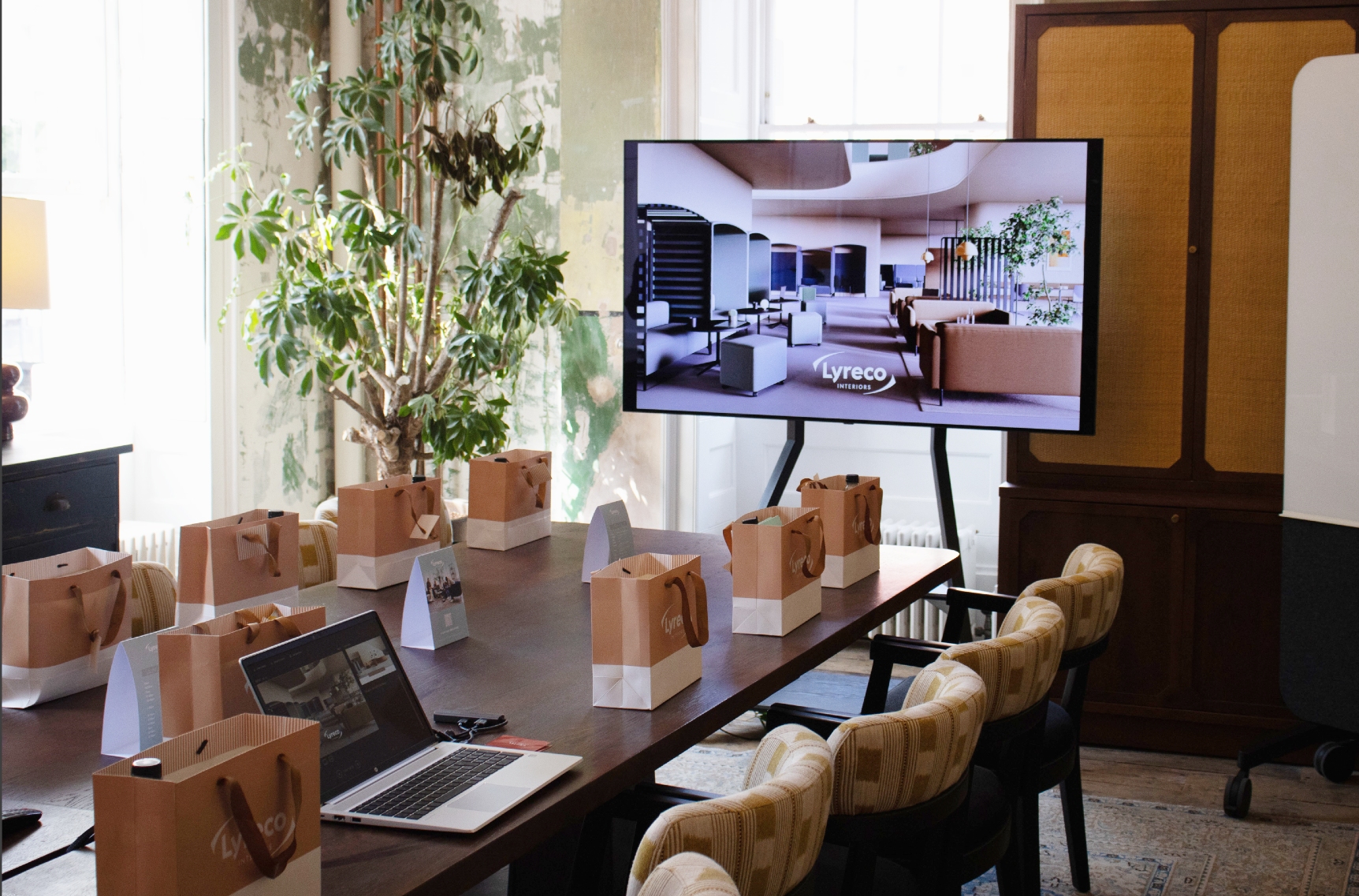 "Our experience tells us that workspace plays a crucial role in shaping an organisation's culture, making for a happier team and fuelling business growth. We help businesses reimagine their workspaces, aligning them with brand identity and supporting their goals. Using our existing expertise to address industry-specific challenges, we create spaces that authentically represent organisations and deliver tangible results."
It's no secret that the COVID-19 pandemic fundamentally altered the workplace, resulting in a growing need for flexible office spaces. At the beginning of 2023, 40 percent of working adults reported working from home.[1] Generational differences too are influencing workspace designs, with 61 percent of Gen Zs and 55 percent of Millennials working hybrid,[2] but when they are in the office, they value agile spaces that offer collaboration.
Steve Weston, Head of Core Office at Lyreco UK & Ireland, explains: "Shifts in working habits are driving businesses to seek partners that can support them in adapting to new working arrangements and encouraging people back to the office. Our view is that work is not merely a location, it's a lifestyle that has far reaching impacts on our relationships, our creativity and our health. Our mission is to design spaces that foster teamwork, inspiration and productivity, while improving well-being."
In line with 'Lyreco Goodness', an initiative that focuses on the company's positive social and environmental impact, Lyreco Interiors can integrate eco-friendly and ethical practices into its service. From furniture recycling and sourcing quality used furniture to promoting sustainable materials and practices to help clients meet their environmental goals.
Lyreco's priority is to offer customers a trustworthy place to make responsible purchases, aiming to have 90% of its turnover made up of sustainable products and services by 2026.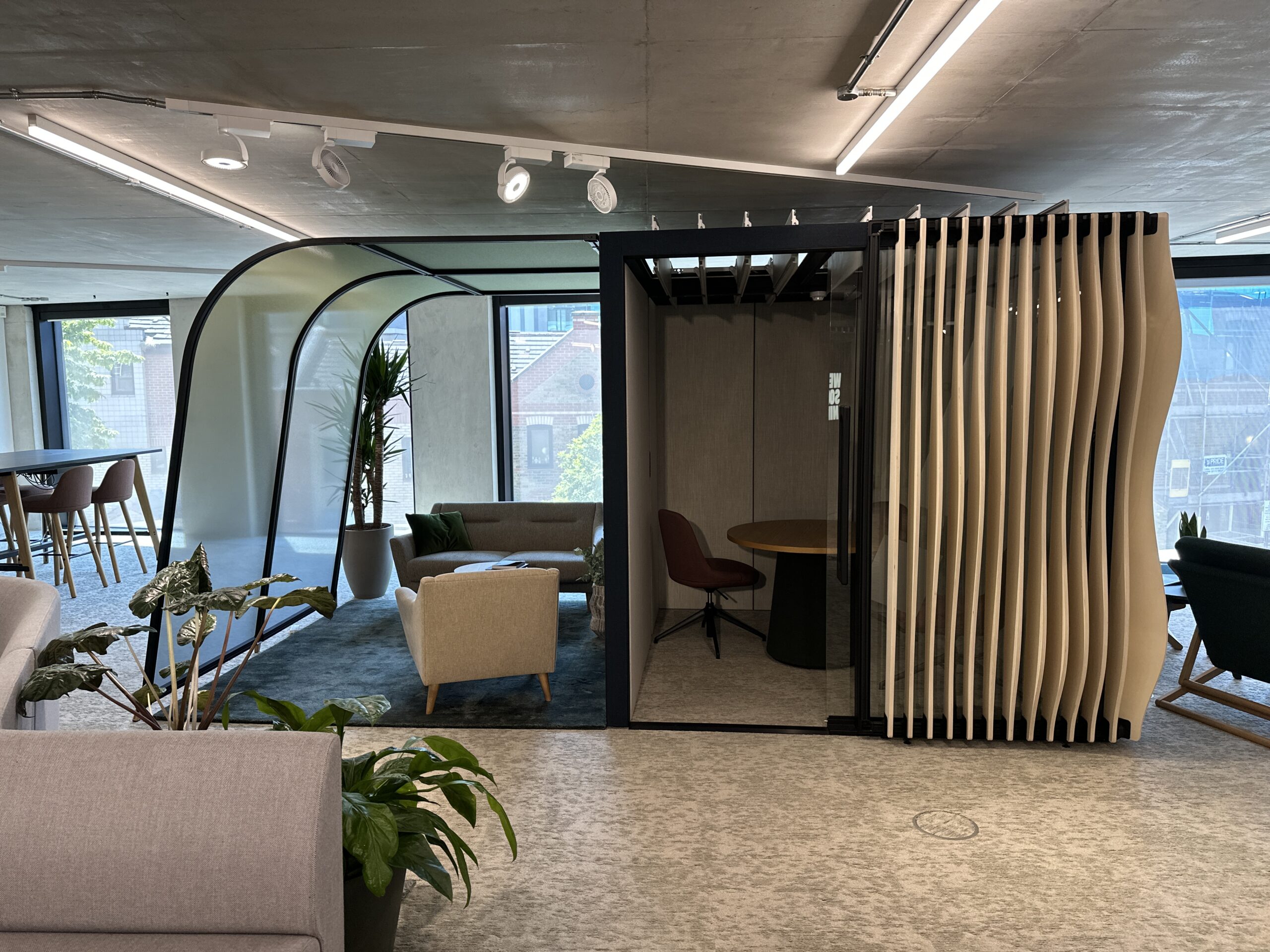 To do this it has implemented a strict, externally assessed supplier and product assessment process to meet greenwashing compliance.
All furniture and workplace products are sourced via Lyreco's trusted supply partners, including Ocee & Four Design, Bisley Furniture, Dams Furniture and Broadbase, a project management partner that specialises in interior and design projects.
To exhibit its latest innovations in workplace design, Lyreco is creating a new showroom in its Telford Head Office, which is being transformed into a living example for employees, guests, and customers to experience. For more information about Lyreco Interiors and to book a free consultation, please click here
---
[1]Characteristics of homeworkers, Great Britain: September 2022 to January 2023, Office of National Statistics
Browse Lyreco Interiors
Unleash your workspace potential with our Lyreco Interiors brochure.
Explore our brochure