Nespresso® Professional for Teachers
Stumble out of bed and pour yourself a cup of ambition….
On this Teacher's Appreciation Day we discuss how Nespresso® Professional can enable exceptional employee experiences by empowering greater connection, collaboration, and creativity between colleagues.
Burning The Midnight Oil
Working late into the night now seems to be the new normal for education professionals, frequently spending their evenings marking student work or preparing material for the next day. With Nespresso Professional, you can fuel those late hours to keep you at the top of your game, with studies showing that those who regularly drink higher quality coffee feel motivated to give their best at work.
Take a Break & Recharge
Every Nespresso coffee blend has its own personality, and distinct aromas that embody the soul of its origins – making it a great reason to take a break, enjoy and recharge. Create perfect coffee moments with our premium range, offering a selection of 14 coffee varieties to satisfy every palate at any time of day. Nespresso Professional coffee moments allow you to relax, unwind and reset, even during your busiest days with 84% of staff finding that coffee breaks can help relieve stress.*
Build Friendships
Coffee breaks enrich staff relationships, offering a warm and beautifully crafted incentive to spark new conversations, and build & develop relationships. Studies show 81% of UK & Ireland employees build stronger relationships with their colleagues when having coffee breaks**. So, share insight on the latest teaching articles and pass notes on the new teaching techniques taking the classroom by storm. Or exchange life stories and start to feel closer to your colleagues. Try creating collaborative thinking spaces and meeting points where employees can chat and share ideas whilst they savour a hot cup of coffee. You can do it all with Nespresso Professional.
Recipe Ideas
Enjoy Nespresso Coffee on the cooler side. Check out one of our favourite recipes!
Straight Over Ice
The unconditional classic. Make something extraordinary with Ice Intenso. Imagine a simple and elegant drink to enjoy during your next break.
Ingredients:
1 x Ice Intenso Capsule
4 x Ice cubes
90ml of cold water
Add 4 ice cubes to your glass and pour 40ml of Ice Intenso espresso.
To extend the treat, add cold water (90ml)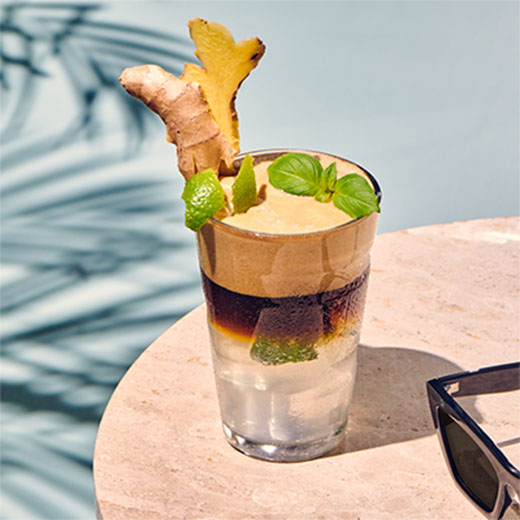 Shop Nespresso® Profession For Education
With Nespresso® Professional we believe connecting with your colleagues can be simple, easy, and convenient even with the pressures the school year can bring.
* https://www.nespresso.com/ecom/medias/sys_master/public/12586979590174/Coffee-in-the-Workplace-UK