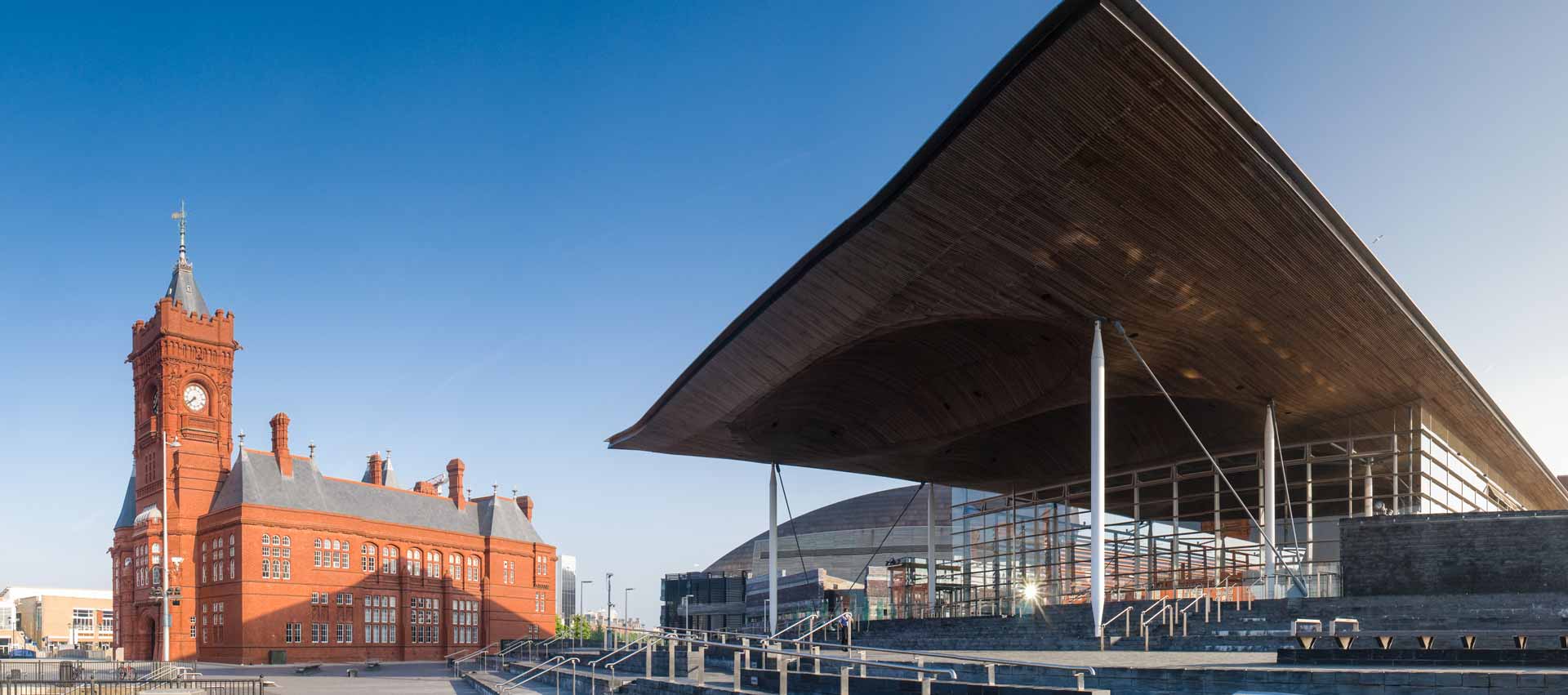 National Procurement Service for Wales
Creating local social value, whilst increasing cost savings in a sustainable way.
Partner Case Study: National Procurement Service for Wales
In partnership with the National Procurement Service for Wales, we are delivering an innovative, nationwide copier paper supply and recycling service for 39 Welsh public sector stakeholders, creating work for up to 100 local people. The first of its kind in Wales, the framework for stationery and copier paper delivers positive sustainability outcomes, as well as employment and educational benefits for local disadvantaged communities.
The Cymru Copier Scheme, overseen and managed by Lyreco, has been accessed by 39 Welsh public sector customers. The A4 80gsm chemical-free paper is 100% recycled, and its sustainable manufacture is delivering an 83% water saving, as well as significant energy and CO2 emission reductions compared to the previously sourced paper supply.
Furthermore, through our procurement strength, previous issues around escalating paper costs and inconsistent supply have been resolved to allow purchasing certainty for all customers. This includes a Lyreco-negotiated 18-month price freeze on the 100% recycled paper used in the scheme.
Cost savings of £12,000 have been achieved within the scheme's first 12 months of operation in comparison to previous expenditure levels.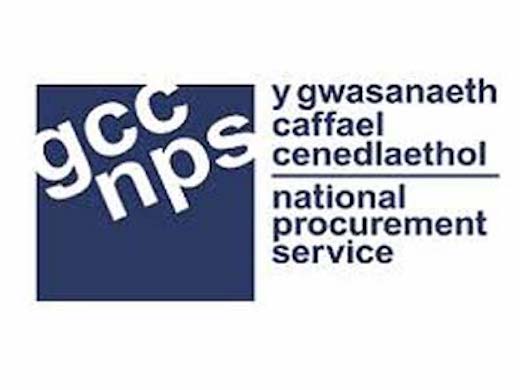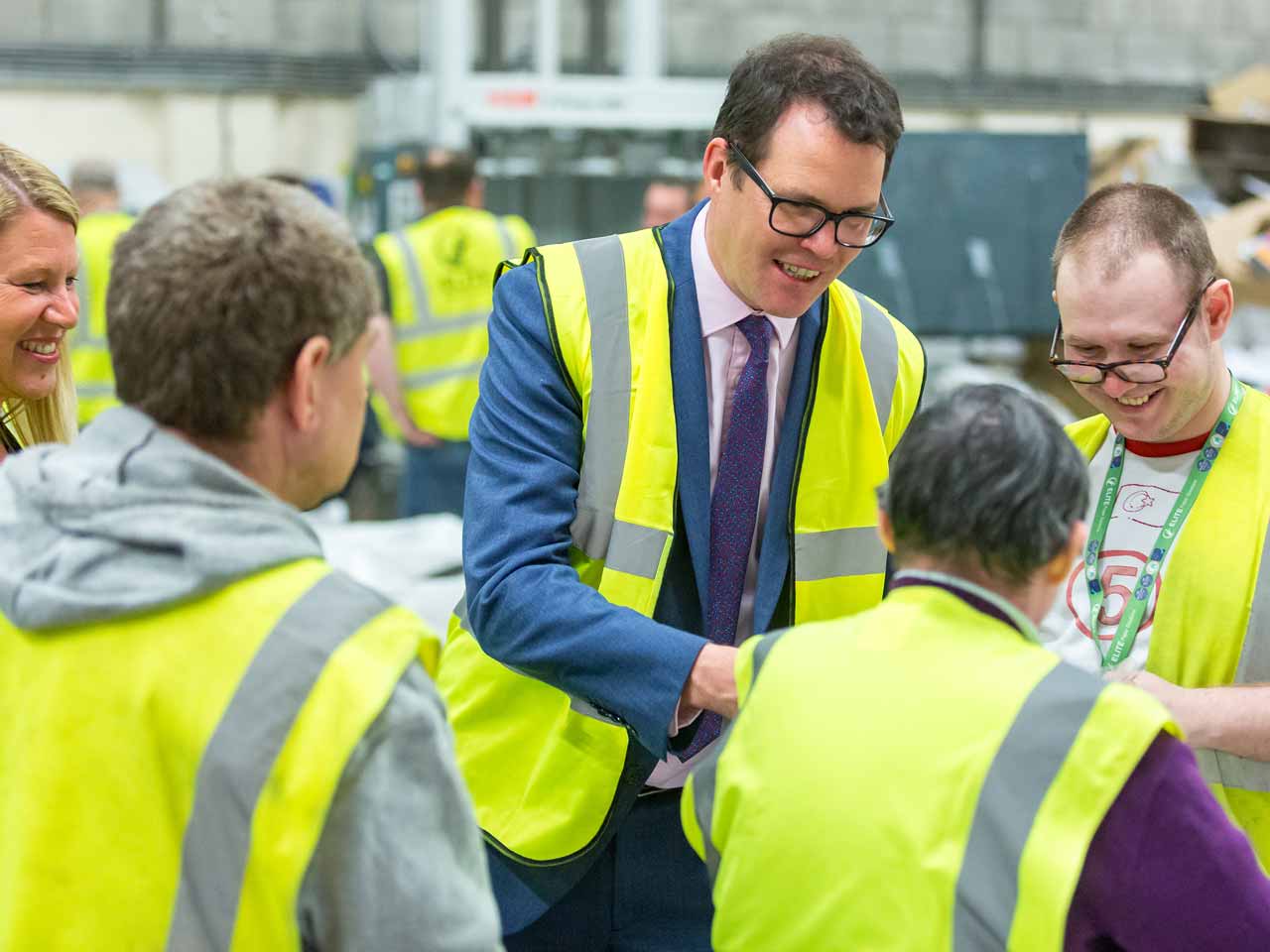 ---
Local employment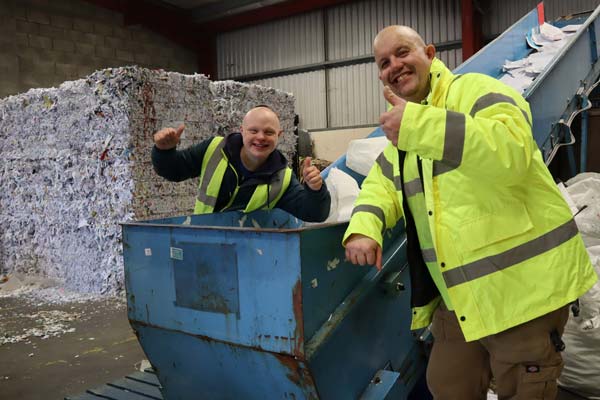 The Cymru Copier scheme has also created local job opportunities; we have teamed up with Welsh social enterprise, Elite Paper Solutions Ltd. They operate a confidential paper waste collection and recycled paper production service, while specifically providing disabled and economically disadvantaged people with employment at its three sites.
We are using the service provided by Elite to offer compliant paper shredding services via the NPS Framework. As a result, this has helped to create a new full-time post at Caerphilly Council, as well as 14 jobs at ELITE Paper Solutions, plus 25 work experience opportunities per year, for young people at school who have additional learning needs, to develop their vocational skills and employment ambition.
We have also pledged to employ local apprentices and graduates across several departments to support the framework agreement. To date, this has resulted in nine new roles being established.
In addition, Lyreco has committed to a policy of supporting Welsh businesses by ensuring all servicing and repair requirements for the company's 12-strong logistics fleet undertaking deliveries to customers across Wales, are carried out by local businesses only.
---
Educational opportunity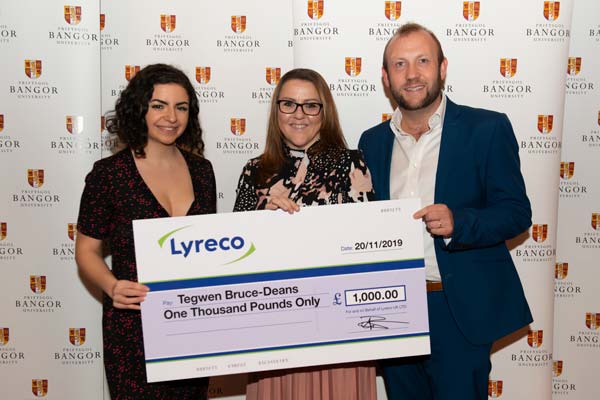 To further enhance the impact of the partnership, we also head up multiple community benefit initiatives that support the socially inclusive objectives of the National Procurement Service and the Welsh Government.
These include the provision of bursaries to assist Welsh disadvantaged children access university placements through guaranteed apprenticeships; funding for an environmental charity that encourages outdoor play for Welsh youngsters, and direct funding for a student to take a Professional Welsh degree course at Bangor University aimed at promoting and safeguarding the Welsh language.
The success of the holistic Cymru Copier Scheme means discussions are now underway with representative Welsh authorities to develop a potential plastic back scheme in the future.
Cost savings in the first 12 months
At Lyreco, we are extremely proud of the work which has been carried out by Diane Brooks in partnership with the NPS as they're making a real difference to local communities and doing so in a sustainable way. If you would like to find out how we can support you, get in touch with us below.